Phuket, Indonesia
Start your year with a spectacular vacation by visiting the city of Phuket, Indonesia, and witnessing the lovely scenery of the golden beaches and magnificent mountains in January.
The gorgeous, sunny, calm weather, with an average temperature of 23–31 degrees Celsius, is perfect for beating the summer heat by going to the beach in Phuket and doing exciting water activities.
Phuket has a lot to offer, including Old Phuket Town, James Bond Island, and Patong Beach, which lets you savor every vacation moment. Many activities, such as water surfing, snorkeling, and visiting the jungle safari, await you!
Bali, Indonesia
Bali, Indonesia, is the perfect place to visit in January if you need a tranquil vacation. During this off-season, fewer visitors, quieter beaches, and great accommodation deals.
The usual temperature hovers around 23-29 degrees Celsius. Its hot and sultry weather is perfect for vacationers to enjoy while sunbathing on the beaches of Bali.
The Quest Hotel San Denpasar offers this month's cheapest yet most luxurious hotel accommodations. This is a perfect place to stay because there are nearby tourist attractions you can visit.
For a whole Indonesian trip experience, visit one of those significant temples, especially the Uluwatu Temple.
San Diego, California
If you are on a tight budget but still want the best vacation in January, then heading to San Diego, California, is the right thing to do. Grand deals of up to 40 percent less for hotels and discounted flights are a steal for your holiday trip, so what are you waiting for?
The magnificent sunny weather with an average temperature of mid-65 degrees Fahrenheit makes it perfect for drenching yourself in the sun while making memories in California.
To save more on this trip, get yourself a CityPass to enjoy discounted prices at places you plan to visit, including the biggest and most majestic museums, galleries, and restaurants in San Diego.
Are you curious about the interesting places to visit in California? Wait no more. Hit the road now and visit the must-see attractions. Visit the best California tourist attractions.
Montreal, Canada
Have the most fantastic holiday vacation while staying within your budget this January in the city of Montreal, Canada. Experience this city's exhilarating winter activities without spending all of your money.
The usual temperature of the cold weather here hovers around 25–21 degrees Fahrenheit, so make sure to pack clothes perfect for the breezy and snowy weather.
Enjoy your stay in one of the coziest luxury hotels within your savings in Montreal, the Travelodge. And before going home, make sure to buy souvenirs, and wander along the historical buildings and streets of Canada at Old Montreal.
Key West, Florida
Take advantage of the off-season with lower hotel prices and get rid of the winter blues in January by visiting the city of Key West in Florida.
You can expect sunny and balmy weather in this city with an average temperature of around 70 degrees Fahrenheit.
Spend the rest of your vacation by staying at one of Florida's best beaches and getting a suntan in January before finally taking your dinner at their fine dining restaurants and visiting more of their major tourist attractions such as the Big Pine Key and John Pennekamp Coral Reef Park for more fun adventures in the city of West Florida.
Wondering which sights are the absolute must-see while visiting Florida? Check out the list of curated tourist attractions that are must-see. Visit the most popular Florida tourist attractions.
Male, Maldives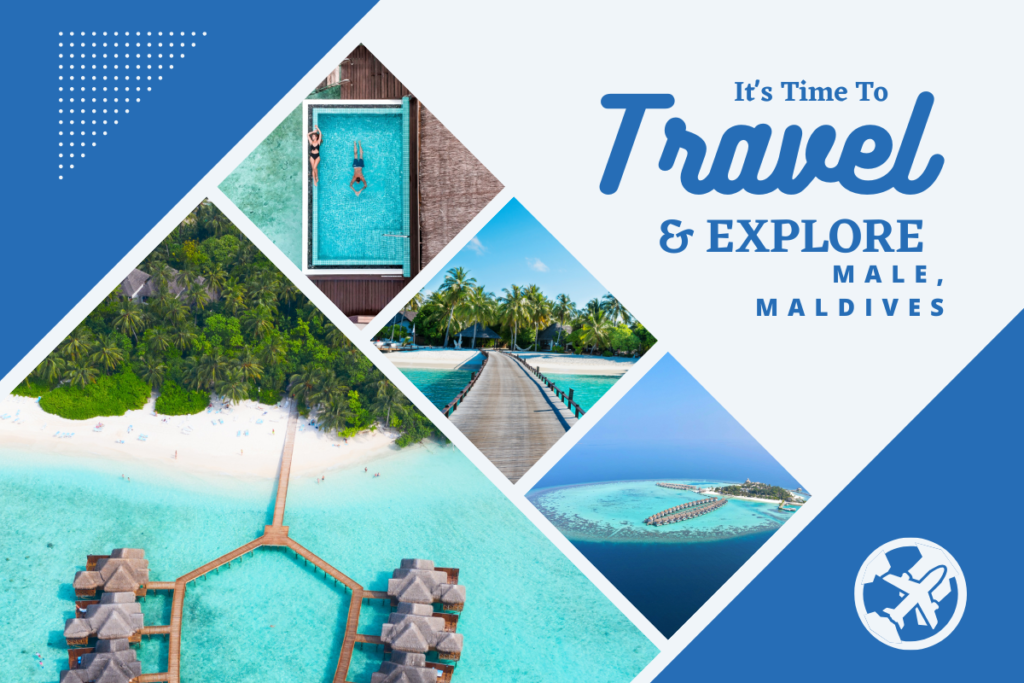 If you want to experience the best beach trip in the winter season, visiting Male, Maldives, is the best thing to do in January. Book your reservations immediately to witness the most crystal blue seas and spectacular islands of the Maldives.
The cozy and hot weather with a usual temperature of 25–29 degrees Celsius is perfect for exciting and daring water activities such as snorkeling, scuba diving, and submarine rides.
The Maldives is also considered one of the most romantic places to visit, so reserve your vacation to this lovely destination with your loved ones. You can spend the most delightful time of your life in their Ithaa underwater aquarium restaurant.
The Maldives is surrounded by countless spectacular islands you can hop on to and have a stunning view of the sultry Maldives beaches. You will never run out of beaches to go to.
Wondering what the most visited tourist attractions in the Maldives are? Our awesome list of must-see attractions will help to therapeutically enhance your future visit to the Maldives. Visit the best Maldives tourist attractions.
Barcelona, Spain
Barcelona, Spain, is a great place to visit if you want to experience a quick summer getaway in the winter, with cheap hotel and flight rates to save money.
With an average temperature of around 56 degrees Fahrenheit, this is perfect sunny weather to enjoy the beautiful sites of Barcelona and take a walking tour around the city.
Fewer tourists mean you don't have to wait in line to visit the spectacular destinations in Barcelona, like Sagrada Familia and Las Ramblas.
Enjoy a boat ride along the canals of Barcelona and have a Michelin-vibe lunch at one of their famous waterfront restaurants.
Boston, Massachusetts
If you are looking for the cheapest getaway in the cold season of January, then Boston, Massachusetts. It is the perfect place to visit, with more than 50 percent discounts on hotel and flight rates.
The average temperature of 30 degrees Fahrenheit has a perfect windy and cold climate that is ideal for doing some of their fun and exciting indoor activities.
Broadway shows are very well known in this city, so don't forget to catch amazing performances by great actors in the theater district.
They have 60 museums in the city, including the Boston Museum of Fine Arts, the New England Aquarium, and the Science Museum.
Have you been wanting to know the best tourist attractions in Massachusetts? The complete list of must-see attractions has been put together by us. Click here for the main Massachusetts tourist attractions.
Kathmandu, Nepal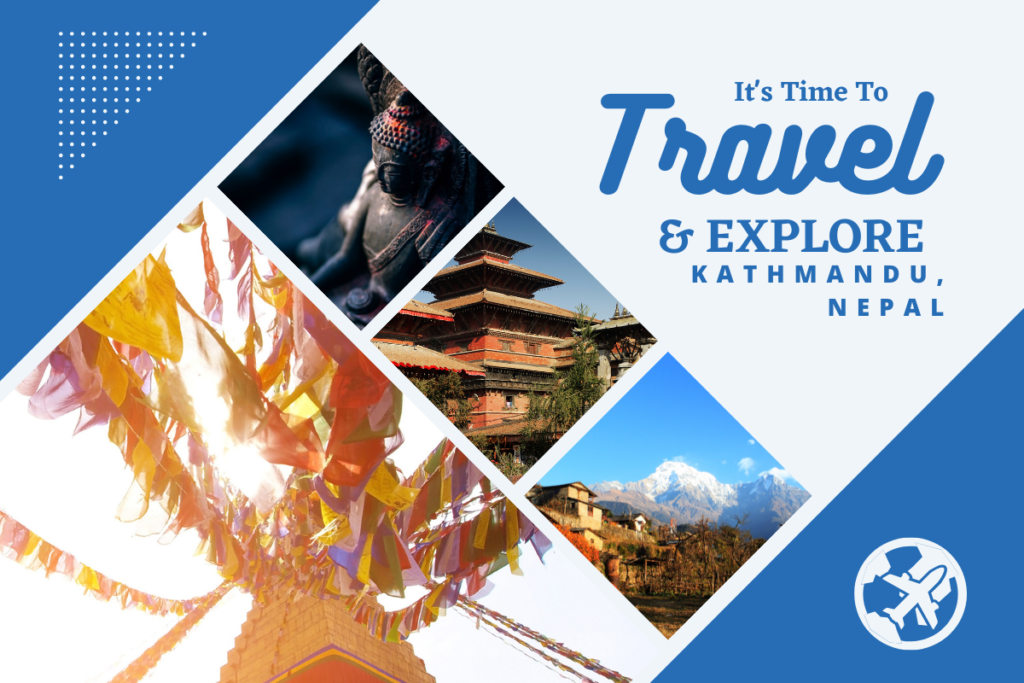 Kathmandu, Nepal, is one of the most fantastic destinations to visit in January if you are looking for perfect deals and discounts in the winter season for your holiday trip.
The weather is relatively freezing in this country, with an average temperature of 3 to -4 degrees Celsius, so pack winter clothes for this wonderful getaway from the city.
Most tourist destinations, such as Annapurna and Langtang, will be covered with white snow. This is perfect for sightseeing and snow-related activities such as snow hiking and sledding.
Of course, who would forget to visit Nepal's world-renowned Himalayan Mountains? You just have to hire a tourist guide to let you enjoy the hiking adventure without getting lost in the mountains.
Do you want to know what top tourist attractions are in Nepal? We have compiled an amazing list of must-see attractions to make your next trip to Nepal more fulfilling. Click here for the top Nepal tourist attractions.
Sydney, Australia
Sydney, Australia, is a fabulous destination if you want a trip with fewer tourists to enjoy doing exciting outdoor activities in January.
The climate during this month will usually be sunny and warm enough, with an average temperature of 26–30 degrees Fahrenheit. This is perfect for a tour around the city, so don't forget to bring sunscreen to protect your glowing skin.
The year has just begun, and everyone returns home after Christmas. Still, starting your year right by spending your new year in this city is never too late.
Savor your New Year celebration by visiting some famous attractions such as the Golden Coast and the Great Ocean Road. Spend your weekends shopping at Queen Victoria Market, Australia's most prominent shopping place.
Have you been curious about the best places to visit in Australia? Check out the complete list of must-see attractions that we've compiled. Visit the top Australia tourist attractions.
Harbin, China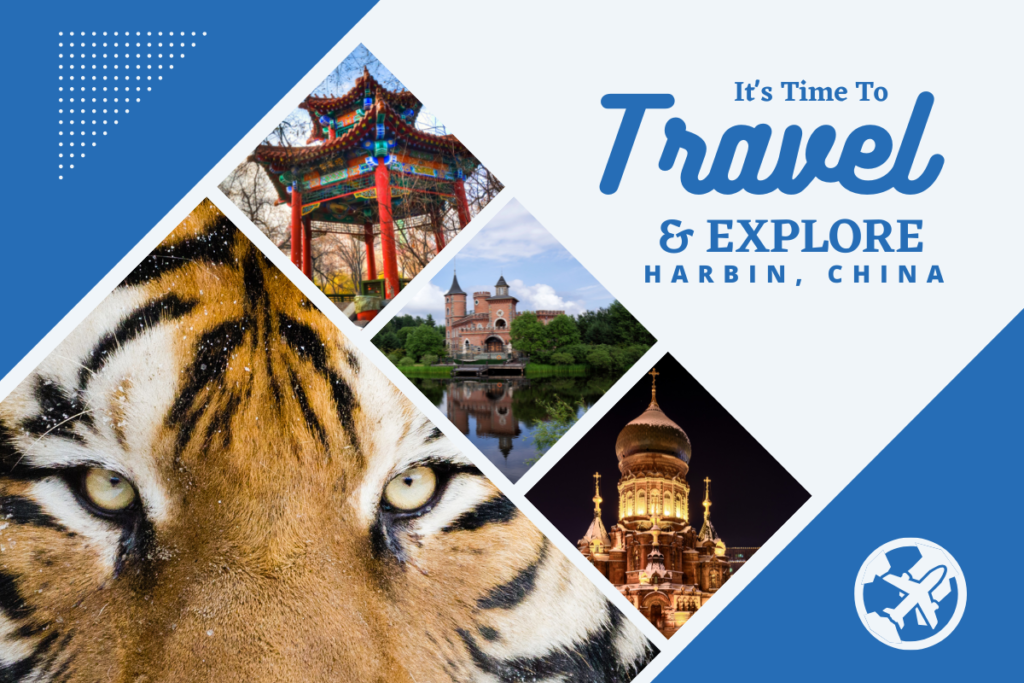 Harbin, China, is the perfect place to visit if you love the cold weather and are trying to find a spectacular destination in the winter of January.
This is freezing weather with a usual temperature of -24 to -13 degrees Celsius. This is the perfect time to witness enormous ice sculptures and the astonishing snow-capped skyscrapers of Harbin.
Harbin has so much to offer in January, so you won't run out of exhilarating snow activities to do on your vacation. You can visit the Yabuli Ski Resort to build huge snowman figures and ski and sled across the snow.
Luxuriously spend your stay by booking some of their most extensive and magnificent hotels, such as Shangri-La Hotel and Wanda Realm Hotel.
British Columbia, Canada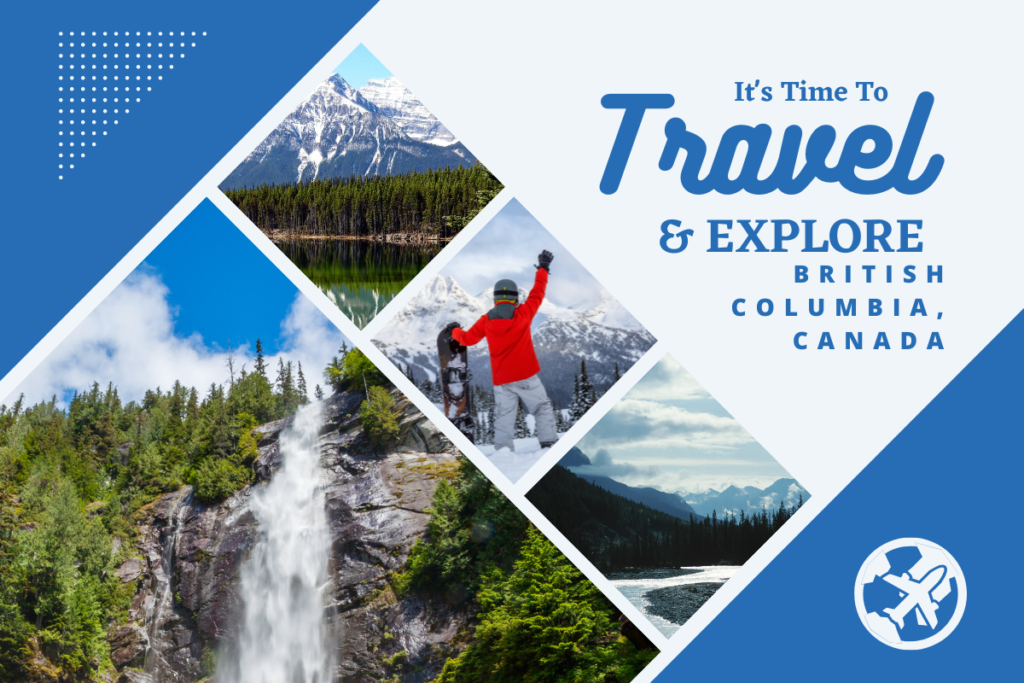 British Columbia is a nice place to visit in January because of its perfect mixture of sunny and windy weather during this month. This lovely place is also known for its marvelous natural beauty, so if you are a nature lover, put this on your itinerary.
The weather will mostly be sunny yet windy, with an average temperature of 25-30 degrees celsius.
While British Columbia is known for its stunning historical attractions. There are also many adventure sports, such as trekking and golf, to be found throughout the region, ensuring visitors will never be bored.
Cancun, Mexico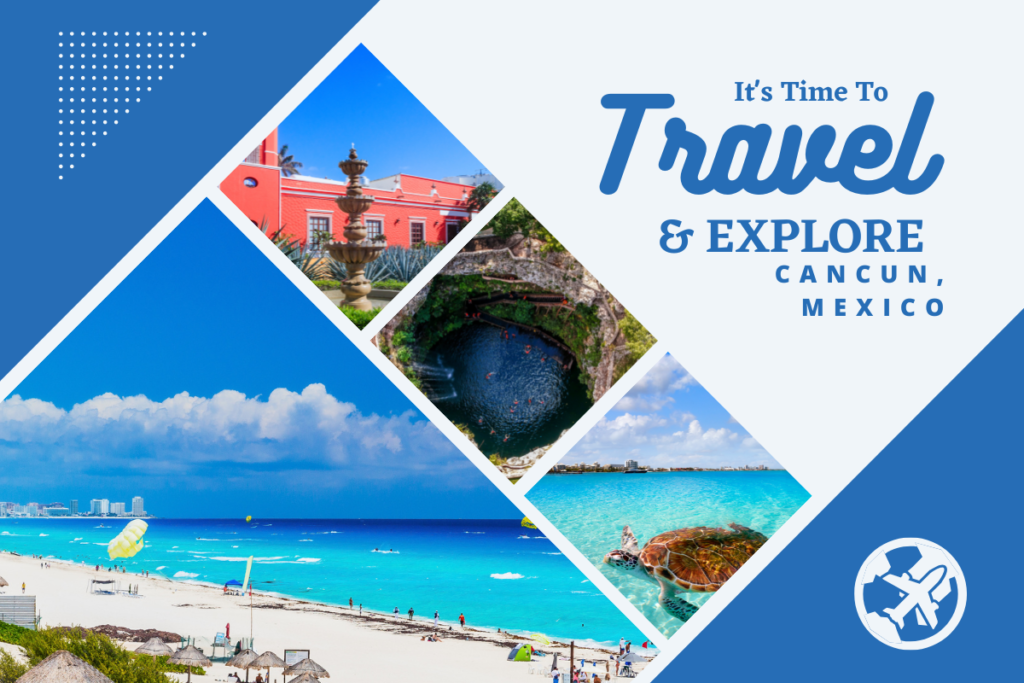 Come to Cancun, Mexico, in January. You will find warm crystal waves crashing on white sand beaches and palm trees lining a long beachfront promenade.
For this fantastic summer vacation, you can expect temperatures of around 82 degrees Fahrenheit, guaranteeing you a perfect and fantastic beach day in Cancun.
As long as you're prepared, you'll be fine in Mexico's unpredictable weather. Playa Tortugas beaches can be visited on day trips from Cancun.
Plan your trip to Cancun after a week of the holiday season to take advantage of lower hotel rates. Staying in Playa del Carmen will save you even more money. It's a more sleek tourist destination, but one that's still beautiful and offers more affordable lodging.
Nassau, Bahamas
For the best deals, book well in advance and consider a complete package for your trip to the Bahamas in January, which is both inexpensive and absolutely gorgeous.
At this time of year, it's still warm enough, with an average temperature of up to 70 degrees Fahrenheit, to enjoy a full day of swimming on the gorgeous beaches of the Bahamas.
By staying at Staniel Cay or Little Exuma, you can get a good night's sleep after an all-day trip for a reasonable price.
To get the most out of your Bahamas vacation, spend a day or two in the capital city of Nassau and then go to the Exumas.
Do you want to know what the tourist attractions are in the Bahamas? We have put together the complete list of must-see attractions. Hop over to the most popular Bahamas tourist attractions.
Panama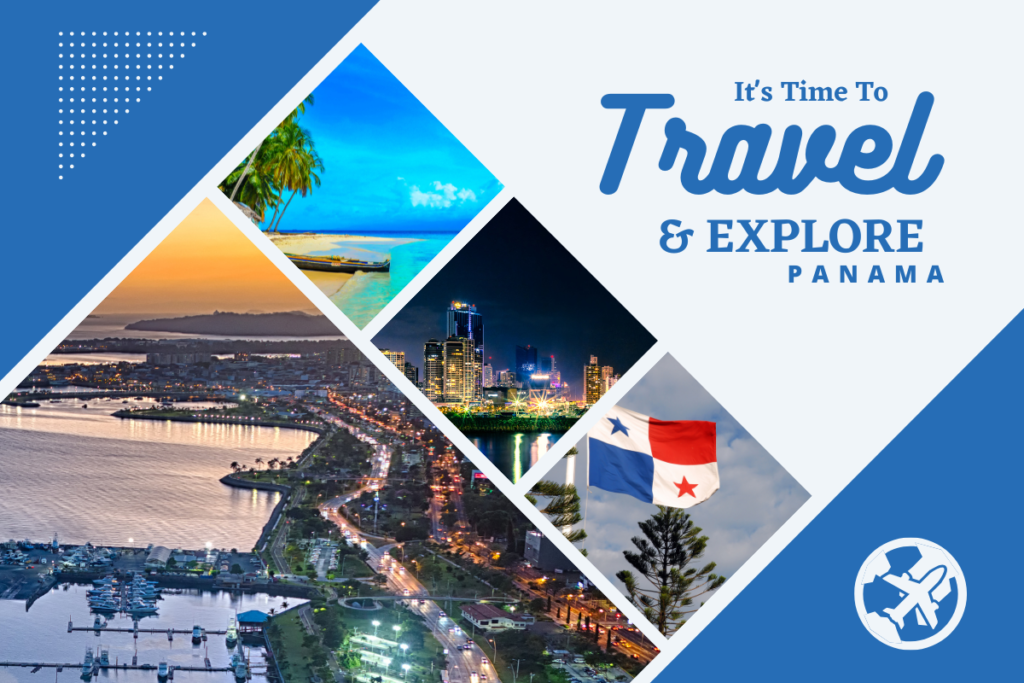 If a beach vacation with lovely sunny weather in a picturesque village is your thing, then Panama is the perfect place.
With an average temperature of 80 degrees Fahrenheit, you can hone your surfing skills at one of the country's premier surf spots.
Hotel rooms and resorts can be booked for less than $50 per night, so prices for a sunny weather sea destination will be more affordable. Also, flights are less expensive compared to other months of the year.
Do you want to know what the tourist attractions are in Panama? Travel with no regrets. Let our curated list of must-see attractions help you. Click here for the top Panama tourist attractions.