Lyon, France
In the springtime, the fashion capital of the entire world is a sight to witness. During May, the peak of spring in France, the country is swamped with a burst of energy as it lets go of the winter weather.
Witness this city's romantic weather transitioning from freezing cold to cozy warm, with an average temperature of 16 degrees Celsius in May.
France's tourist destinations are open 24 hours a day during harvest season, which coincides with the country's vineyard harvest.
There's nothing like a romantic cruise along the French Riviera for a lovely honeymoon, with ports like Cannes and Saint Tropez at your fingertips.
Milan, Italy
Milan, Italy, is a wonderful place to visit in May if you want to experience being one with nature while also taking advantage of the recent withdrawal of the spring rains.
May is the perfect time to visit Italy for a romantic getaway or a family vacation. 10 to 24 degrees Celsius is the temperature range of this city during this month.
Be sure to see Pompeii, an ancient Roman city, and the Tuscan Hills lush and colorful in May.
The Festival of Snakes in Cocullo, Italy, is a great way to spend the month of May. The villagers carry a statue of San Domenico covered in snakes through the streets.
Are you curious about the must-see tourist attractions in Italy? It's time to hit the road and check out the must-see attractions. Hop over to the best Italy tourist attractions.
Brighton, England
There are no better places to visit in May than Brighton, the best beach town in the UK. The Great Escape Music Festival will be taking place in the city during this time of the month.
With an average temperature of 14–10 degrees Celsius, the weather is likely to be pleasant but breezy, and the city of Brighton has a wealth of top-tier attractions.
For a fully accessible art exhibition, an ancient castle, and England's most significant art festival, check out these spectacular destinations in May; the Royal Pavilion and Brighton Museum.
Port Lands, Mauritius
You should put Mauritius on your list of places to visit in May. It is a beach sanctuary famous for being a rich natural tropical country, including crystal clear waters, vibrant colored sands, and a promenade of aquamarine palm trees.
Due to the area's tropical location, the highest recorded temperature was a comfortable 27 degrees Celsius. With long sunshine hours and ideal water temperatures, this is the optimal time and climate for a May weekend getaway.
Snorkeling in Blue Bay Marine Park, scuba diving in Belle Mare, and cave exploring in the Albion Caves are just a few family-friendly activities. During sunset, Riambel Beach's horseback rides are truly unforgettable.
Are you interested in discovering the best tourist attractions in Mauritius? We have compiled the most comprehensive list of must-see attractions. Hop over to the most interesting Mauritius tourist attractions.
Kyoto, Japan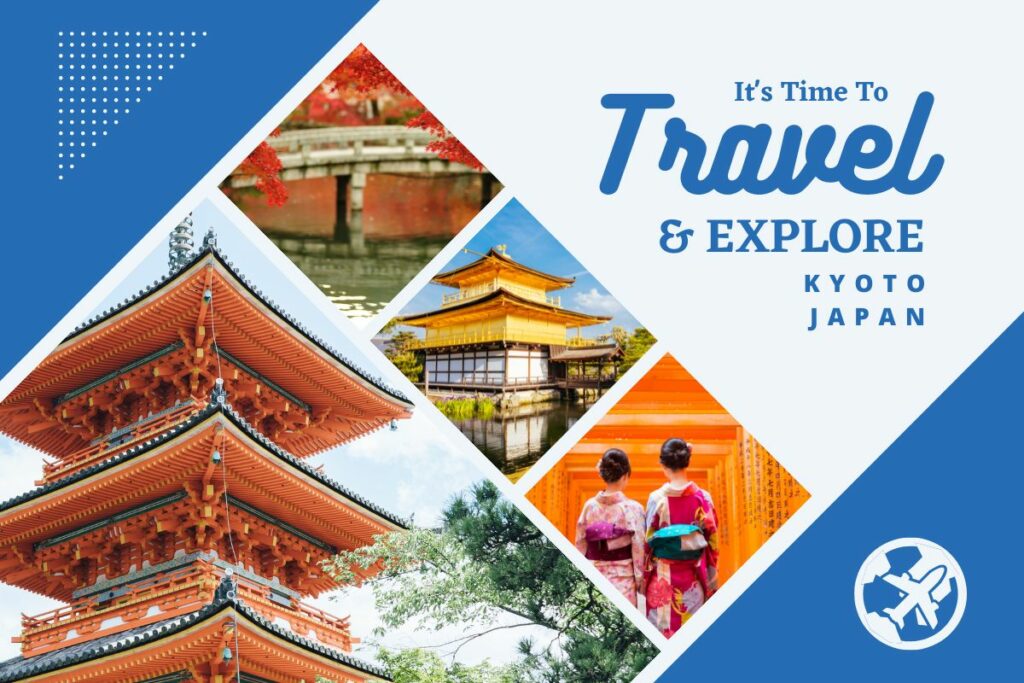 In May, Japan's nature reserves and towering highlands are at their most beautiful, so if you're considering a trip to Japan, don't hesitate to include it in your itinerary.
For a spectacular Japanese experience, wait until May, when temperatures range from 15–23 degrees Celsius. The warm days fill the air, and pink cherry blossoms in full bloom decorate the streets of Japan.
Participating in Hanami, a Japanese tradition of camping trips, carnivals, and gatherings in which people go to view the cherry blossoms in bloom, is the best choice for those intrigued. In Odaiba And, you'll find a giant gondola, great sushi bars, and riverfront cafes.
Are you curious about the fun places to visit in Japan? It is better to see something once than to hear about it a thousand times. Our must-see attraction travel guide will help you achieve that. Visit the most interesting Japan tourist attractions.
Lima, Peru
Lima, Peru, is one of the world's most desirable destinations. Aside from the breathtaking mountains and the endless possibilities for outdoor activities, it is home to some of the world's most extraordinary cuisine and fascinating history dating back to the Maya.
With an average temperature of 22–16 degrees Celsius, a breezy spring climate is to be expected in this country during May.
Peru's incredible attractions—from Machu Picchu to the Andes mountains—are within your reach. Still, the sky's the limit for this endless adventure!
Colombo, Sri Lanka
If you're looking for a cheap, exotic vacation, Sri Lanka is a wonderful destination in May. It has various fascinating and adventurous tourist activities and sights to choose from.
The usual temperature hovers around 89-80 degrees Fahrenheit, which makes it perfect for witnessing the astonishing scenery of Sri Lanka.
Since this country is rich in Buddhist history, there are many fascinating places to visit, including the archaeological site of Polonnaruwa and the Lion Boulders of Sigiriya.
Ankara, Turkey
In May, the city of Ankara, Turkey, is one of the most affordable destinations. It also has a myriad of fun activities and spectacular views to see.
You can travel quite far without spending much money thanks to the lovely breezy weather, which has an average temperature of 20–25 degrees Celsius.
The country has a wide-ranging bus system that provides convenient and inexpensive travel throughout the state.
Try some of their recreational activities after you depart the bus. These include visiting Ani, a lovely faraway Armenian old temple in Kars, trekking through the Butterfly Valley, and picnicking in Fethiye.
Greenville, South Carolina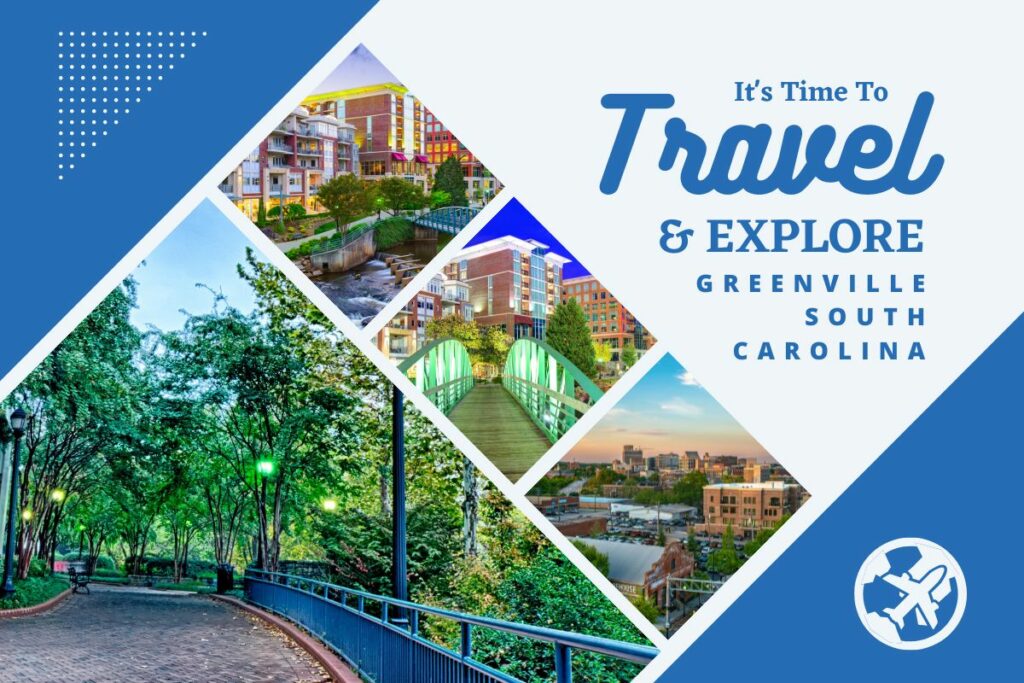 Whether you're a photographer who wants to capture scenic places, a fan of history to look back on the past, or a food critic who wants to taste the world on spring break, Greenville, South Carolina, has it all.
With an average temperature of 46–24 degrees Celsius, this is lovely and pleasant weather to take a walk around the city.
Greenville is the perfect place to call home for those who enjoy museums and parks. Many historical treasures can be found here, along with the ever-changing Reedy River, which runs right through the city's downtown area.
Are you curious about the interesting places to visit in South Carolina? Feel the thrill of the journey in your heart with our list of must-see attractions. Visit the main South Carolina tourist attractions.
Ladakh, India
If you are a nature enthusiast and a thrill seeker, the city of Ladakh, India, is the perfect place to visit in May.
The weather is usually sunny and cozy, with an average temperature of 36-15 degrees Celsius. This makes it perfect for daring outdoor activities in the jungles of Ladakh.
Every vacationer wants to visit Ladakh because of the calming weather, the desolated hills, and the magical scenery.
This is a wonderful destination to visit during the summer season. Visit Diskit's monasteries for peace and serenity. Take a bike or trekking tour to Magnetic Hill or Zanskar Valley to see the area's spectacular landscapes up close.
Fes, Morocco
It's a great time of year to visit one of the most fabulous places in the world to have a vacation, the city of Fes, Morocco. If you are looking for meaningful fun before the sweltering summer heat sets in.
The country is known for its chilly nights and mellow afternoons this year, with an average temperature of 15–29 degrees Celsius.
You can go hiking in the Atlas Mountains or head to the beach in Casablanca for a relaxing vacation. Meknes' trails and sand dunes in the Sahara Desert are usually more enjoyable during this moment of the year, particularly in comparison to other months.
Wondering what the major tourist attractions in Morocco are? It's time to hit the road and check out the must-see attractions. Visit the main Morocco tourist attractions.
Nuwara Eliya, Sri Lanka
If you're looking for an ideal honeymoon destination in May, the city of Nuwara Eliya, Sri Lanka, should be at the top of your list. There are breathtaking shrines, luxuriant valleys, and stunning tea farms.
With an average temperature of 21–13 degrees Celsius, it is breezy and comfortable enough to do some exciting and sweet activities in the stunning city of Nuwara Eliya.
Nuwara Eliya is known for its beautifully landscaped tea gardens, green fields, and strawberry pastures, among other things. The sweet-smelling tea farms of Nuwara Eliya can also be reached via the model railway from Ella.
Sarawak, Malaysia
Sarawak in Borneo is a great summer getaway destination you should put on your itinerary list in May.
The lovely and sultry weather of Sarawak, with an average temperature of 28 degrees Celsius, is perfect for getting that spectacular tanned skin and savoring your beach moments in the paradise of Borneo.
You can have the vacation of a lifetime in Borneo if you visit the rainforests, beach resorts, and low mountains. Hiking and water activities in Borneo are a must-do for adventurers.
A glamorous and elegant place to rest your head after an action-packed day is the Nanga Damai Homestay.
Wales, Great Britain
A long summer vacation in Wales will allow you to experience the United Kingdom's breathtakingly beautiful shoreline, beach resorts, and mountainsides.
With an average temperature of 6–15 degrees Celsius, this dry yet breezy weather in May will ensure that your stay in Wales is worthwhile. A vacation to remember since Wales is usually known to be freezing and wintry all year round.
Walking and mountain climbing in the Welsh mountains are popular hobbies. Evening strolls on the Cornish beaches are delightful. You can also visit the countryside, which includes Snowdon Peak and Snowdonia National Park, with its lakes, shrubbery, railroad tracks, and wildlife, with excellent trekking opportunities.
Seychelles
If you are looking for a perfect tropical destination in the spring of May, head to Seychelles in the Indian Ocean to witness the set of more than a hundred islands in Africa.
During May, the average temperature in this area is 28 to 31 degrees Celsius. Even though it is basically winter, the weather in this part of the country is still pleasant enough for a summer vacation.
Many know Seychelles for its pristine beaches, reefs, and thick, hilly tropical forests. La Digue is the most well-known of the islands. It remains peaceful due to the lack of roadways and an excessive number of automobiles. Visit Curieuse Island, which is known for its enormous tortoises.
Want to know the best places to visit while you're in Seychelles? The complete list of must-see attractions has been put together by us. Visit the best Seychelles tourist attractions.