Kinosaki-Onsen, Japan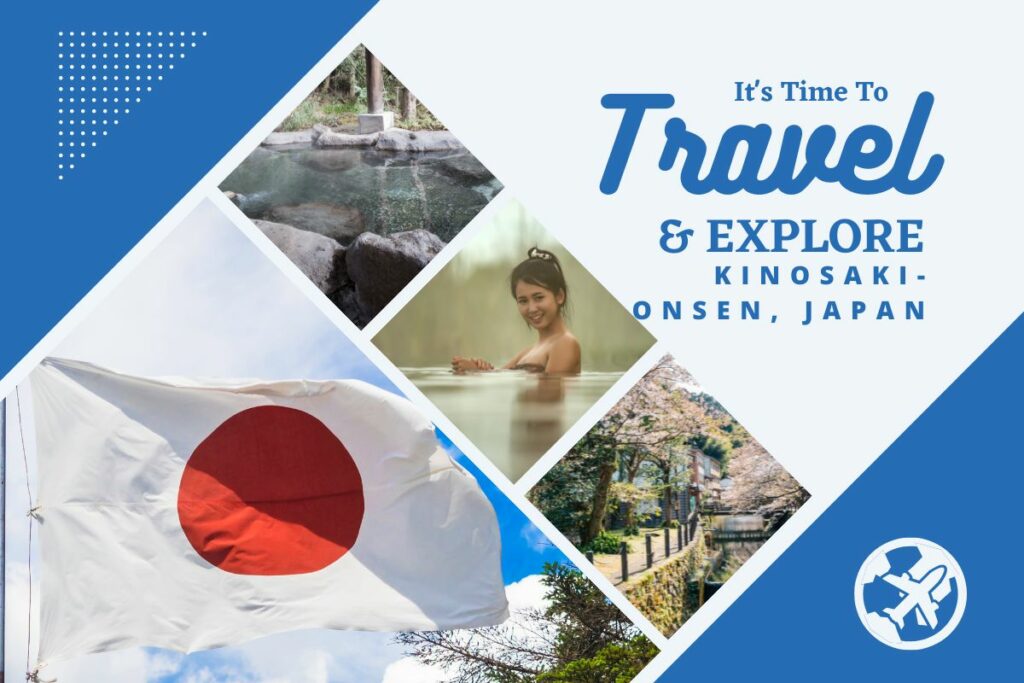 Kinosaki-Onsen is a perfect place to visit in October because of the pleasant weather that is experienced in the village. This is definitely a must-visit spot if you want to relax peacefully.
The weather in Kinosaki-Onsen typically ranges from 66°F to 53°F. Tourists flock to the area to experience a quiet vacation.
Put on your kimono and wood slippers and explore the little town's several onsens. Kinosaki's oldest hot spring, Kouno-yu, is a peaceful outdoor haven. Visitors to Mandara-yu can enjoy a mineral-rich soak in a cypress barrel. Goshono-yu also has a relaxing waterfall where you can have a dip.
Wondering what the top tourist attractions in Japan are? Check out the list of curated tourist attractions that are must-see. Click here for interesting Japan tourist attractions.
Antalya, Turkey
Antalya is a great spot to visit in October due to the balmy climate and great accommodation deals! That is so fun to hear, Right?
The weather in Antalya spans from 84°F to 74°F. This is a great temperature to dive into the city's culture and beauty!
Although Antalya is known for its magnificent sand dunes, it's only the beginning of the city's top attractions. Tourists flock to Istanbul's Old Town (Kaleiçi) to see Ottoman mansions that have been rebuilt. Archaeological artifacts from the Bronze Age can be found in the Antalya Museum.
Visitors can also see Hadrian's Gate, built in AD 130, to honor Emperor Hadrian's visit. The carvings on its ceiling are exceptionally well-preserved. This place is definitely for history lovers!
Split, Croatia


Split is one of the best places to visit in October. There are fewer visitors during this time, meaning you will meet some great accommodation deals and lower prices offered by the locals.
The weather in Split usually scales from 75°F to 66°F. This pleasant climate will relax your stay at Split.
Visiting Diocletian's Palace, a 1,700-year-old Roman structure, is the best way to spend your time in Split. During your stay, don't miss a visit to the nearby Jupiter Temple and the Cathedral of Saint Domnius.
Split's Ivan Mestrovic Gallery, home to 86 statues and numerous drawings, and the Split Archaeological Museum should not be missed during your explorations of this fascinating city. All of these are part of Split's rich history and arts!
New Orleans, Louisiana, USA
New Orleans is a great place to visit in October because of the fewer tourists, price drops, and comfortable weather. All of these factors make this place more accessible during October.
The weather in New Orleans usually spans from 84°F to 76°F. This is perfect weather if you want to escape the humidity and dry climate.
Although Mardi Gras has passed, Bourbon Street's live entertainment and hot Cajun eateries keep the celebration rolling. Cafe du Monde serves world-famous beignets, and the Louisiana State Museum at the Cabildo teaches visitors about Louisiana's history.
The Steamboat Natchez, a historic paddle steamer, offers river cruises. This is a fantastic way to spend your vacation in New Orleans!
Want to know the best places to visit while you're in Louisiana? Stop wondering and start traveling. Let the adventure fill your soul with our list of must-see attractions. Visit the top Louisiana tourist attractions.
Amman, Jordan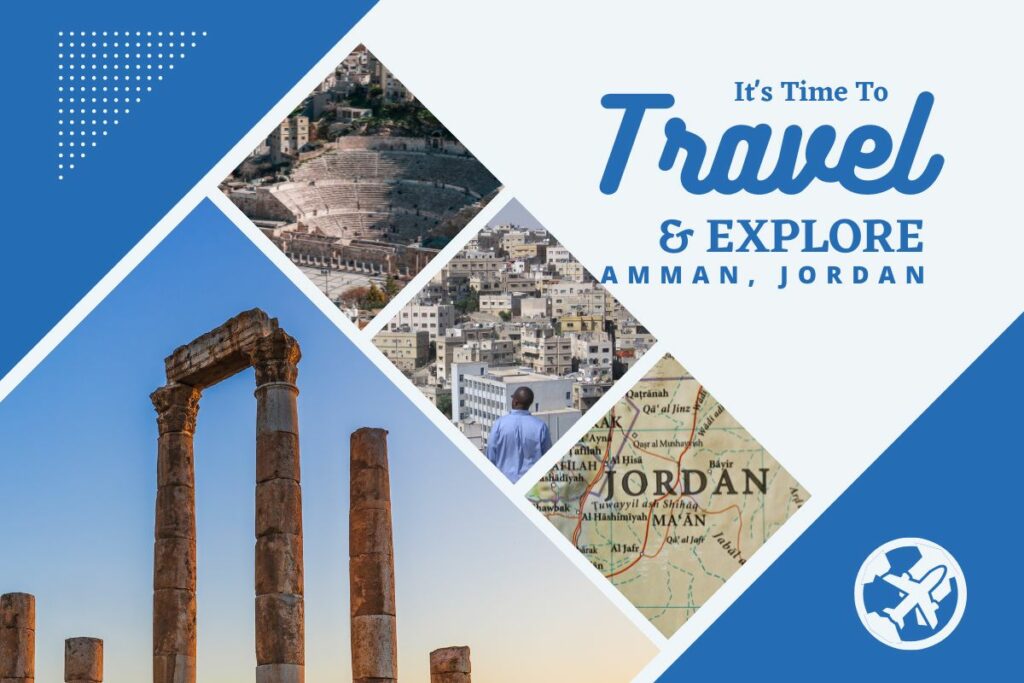 Amman is a fantastic place that should be visited in October. This place offers affordable attractions that really suit your budget!
The weather in Amman typically scales from 82°F to 72°F. The climate is really the best while touring around the site!
Spend some of your hours at Amman Citadel and Roman Theater; that can amuse your eyes! Amman is also a good starting place for exploring the rest of Jordan.
Petra is stunning now that the crowds have thinned down compared to the height of the tourist season in the spring. This historical place will really give you knowledge!
Bali, Indonesia
Bali is a paradise that should be visited in October. Bali will entice you with its cheap rates and prices! An ideal place to spend your vacation, Right?
The weather in Bali has a standard temperature of 89°F. This hot weather is best paired with their indoor resorts!
Amed, Jimbaran Bay, and Sanur's beaches are still pleasant and sunny in October, so you may still enjoy a relaxing day at the beach. Pura Tanah Lot, the island's most revered sea temple, and Ubud, the island's creative capital, are two more must-sees for those interested in learning more about the island's diverse culture. One of Bali's top attractions is the Ubud Monkey Forest, so visit it!
Tenerife, Spain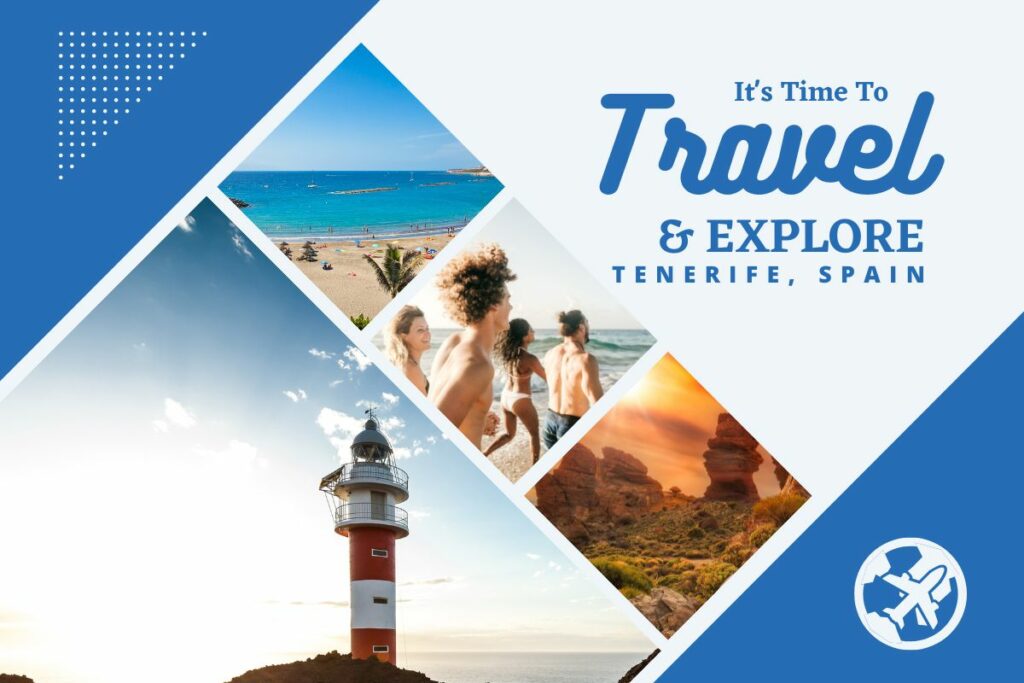 Tenerife is a dazzling spot to visit in October because of the great deals offered by the locals. Take the opportunity to have a vacation without spending too much!
The weather in Tenerife usually spans from 81°F to 78°F. This is a great climate to soak up under the sun.
Tenerife's stunning beaches, such as La Tejita, El Duque, and Los Gigantes, should be on your itinerary. But don't forget to include a trip to Teide National Park, the island's second central natural area. The third-highest volcano in the world, this UNESCO World Heritage Site offers breathtaking vistas from its cable car.
Vancouver, Canada
Vancouver is a perfect destination to visit in October because the hotel rates have dropped. Climate is also a factor in visiting the site!
The weather in Vancouver regularly ranges from 61°F to 52°F. This climate is perfect for taking a park stroll while mesmerizing the vibrant fall leaves.
Walk around Stanley Park's strolling routes or push yourself on trekking like Grouse Grind to catch a glimpse of the autumn leaves changing color. Another option is to visit the beautiful Japanese maple trees at the VanDusen Botanical Garden in Vancouver.
Darjeeling, India
Darjeeling is an excellent spot in October because this month has the lowest accommodation rates and prices. This place is for travelers who don't want to spend much money!
The climate in Darjeeling has an average temperature of 82°F. The weather is best paired with shades and hats!
While traveling between Darjeeling Railway Station and Ghum on the region's historic Toy Train, you'll get some beautiful views of the area. Traveling down the Teesta River during the monsoon season in the fall is a great way to experience the thrill of white-water rapids.
Spend the afternoon at the Rock Garden with a picnic and a good book. In October, the weather is ideal for taking in the beauty of this park.
Barcelona, Spain
Barcelona is a stunning place to visit in October because of the comfortable weather and the off-season. Low airfares and hotel rates are the ones that should be considered.
The weather in Barcelona during October usually ranges from 75°F to 67°F. The perfect temperature to discover the attractions around the place.
With a Gothic Quarter, fantasy architecture, and a variety of exciting sights, you'll want to repeatedly return to this Catalonian jewel throughout your trip.
There are also several beaches that you can visit nearby if you're a beach bum!
Cairo, Egypt
Cairo is a sizzling place to visit in October! This is a must-visit with amazing weather paired with low accommodation deals!
The climate in Cairo usually spans from 90°F to 82°F. Bring some extra cloth to cover up your face while seeing the famous pyramids!
A magnificent variety of antiquities can be found in the Egyptian Museum, one of the world's best. Close behind lies the Al-Azhar Mosque, an exquisite example of one of the world's finest architecture. Camel rides are also one to try with your loved ones!
Wondering what the most visited tourist attractions in Egypt are? Put an end to your search right here with our must-see attractions. Hop over to the most interesting Egypt tourist attractions.
Atacama Desert, Chile
The Atacama Desert is a perfect destination to visit in October because of the low prices around the site; this is also the time when visitors are few.
The weather in Atacama scales from 69°F to 76°F. The desert is considered the hottest across the world, but during October, the fall season makes the temperature mild.
This location is the ideal place to look up at the night sky. Because of the lack of light pollution, the Milky Way is clearly visible. From San Pedro de Atacama, tourists can take stargazing expeditions to remote areas and use powerful telescopes to view the night sky.
Wondering which sights are the absolute must-sees while visiting Chile? Quit pondering and go see the world. Allow yourself to be inspired by the journey with our must-see attractions travel guide. Hop over to the most popular Chile tourist attractions.
Lisbon, Portugal
Lisbon is one of the best places that should be visited in October. This is a perfect spot for travelers who want to spend less and have several experiences!
The weather in Lisbon typically ranges from 76°F to 68°F. The fall season is paired with unique attractions!
Castelo de São Jorge, a fortified castle perched on a hill above the city, is one of Lisbon's top attractions, alongside the Jerónimos Monastery, the Museu Calouste Gulbenkian, and the Torre de Belém. Art and history are mixed in the city!
Wondering what are some of the top tourist attractions in Portugal? There's no need to look any further. We have the most comprehensive must-see attractions. Click here for the interesting Portugal tourist attractions.
Kathmandu, Nepal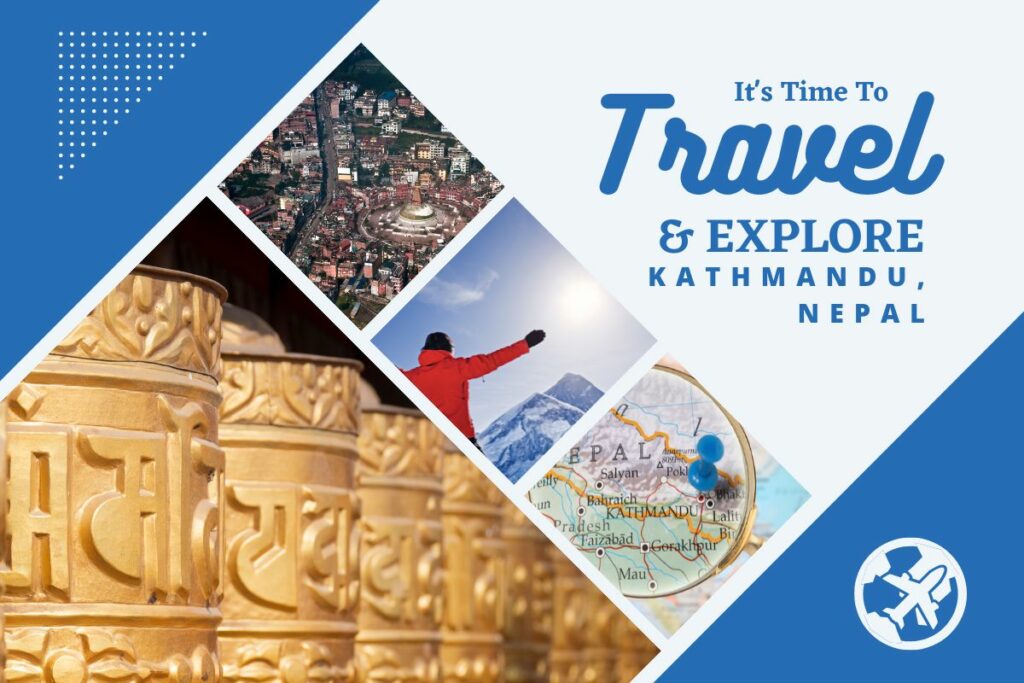 Kathmandu is an underrated place that should be visited in October because of the pleasant weather experienced at the destination.
The weather in Kathmandu usually has an average of 81°F to 76°F. Trying multiple outdoor activities without sweating is perfect!
You can also visit Bardia National Park and Chitwan National Park if you're a fan of the great outdoors. Pokhara, a lakeside town, is a great place to go fishing, rock climbing, kayaking, sightseeing, and trekking.
This destination is a mix of outdoor activities and jaw-dropping views.
Wondering what the top tourist attractions in Nepal are? Seeing something in person is infinitely more valuable than hearing about it a thousand times; here is a list of must-see attractions. Visit the top Nepal tourist attractions.
Bohol, Philippines
Bohol made it to the list of must-visit places in October because of the warm and humid weather experienced in its region.
The climate in Bohol has a usual average temperature of 76.64°F. This temperature might show the beauty of the Chocolate Hills by a slight rainfall.
There are several activities in Bohol. Mountain biking, burma looping, vine walking, and glamping are just a few exciting options available to thrill-seekers in the area.
Visit the Tarsier Sanctuary in Corella and discover the world's loveliest and tiniest monkey, the Tarsier, on a river trip down the Loboc River.