Mendoza, Argentina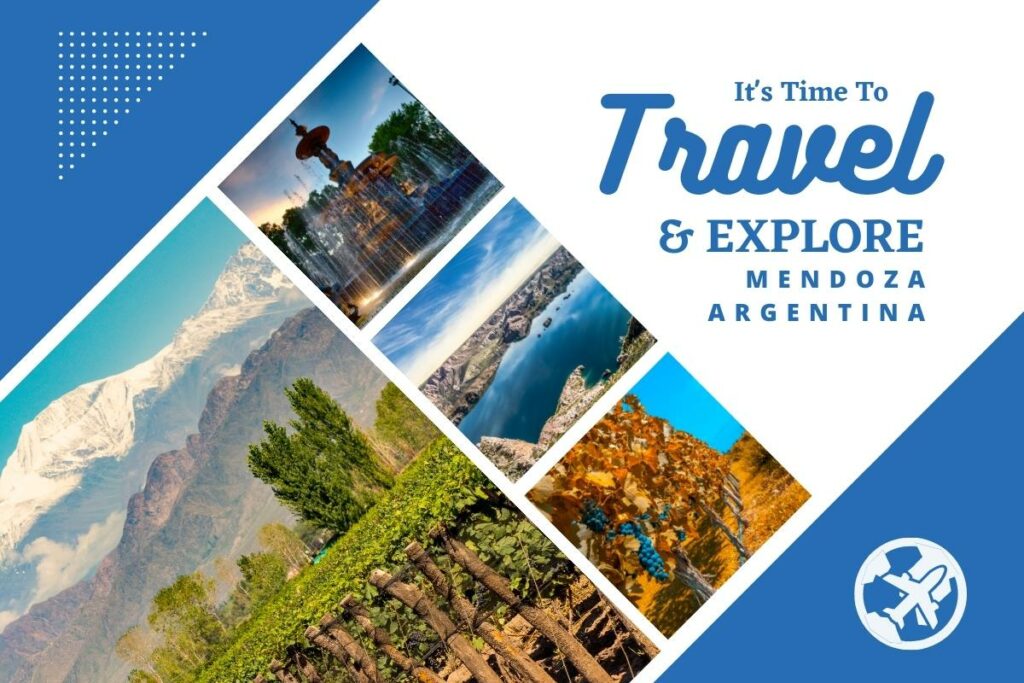 Mendoza, Argentina, is one of the most incredible places to visit in February because of the summer season! You can take a glimpse of their superb beaches! The locals will also greet you with a warm welcome once you reach the country!
The weather in Argentina typically ranges from 87°F to 84°F. This is a perfect climate to visit the beach resorts and enjoy cocktails!
The restaurants will give you authentic cuisine that will stay in your tastebuds! You can also visit their bars and have fun with the locals!
Cerro de la Gloria and General San Martin Park are one area to see lovely views. Do horseback riding and paragliding if you want to try outdoor activities. Argentina has a lot to offer to the world!
St. Petersburg, Russia
If you like cold weather, St. Petersburg is the one to visit in February; this place will give you a chilly vacation with your loved ones!
The weather temperature in St. Petersburg spans from 25°F to 30°F; the climate is perfect to pair some cozy clothes and hot coffee!
This place is famous for its magnificent palaces and renowned poets; this is also known for its philosophy and arts; St. Petersburg is really classical!
Visiting the Hermitage Museum and Peter and Paul Fortress is a good idea to have a background about the city's history.
A boat ride is an answer if you want to explore the town without getting tired! Tourists can also see the deepest downtown in the world!
Colombo, Sri Lanka
Colombo is a great place to visit in Asia during February because of the warm climate. This is a perfect place if you want to escape from the winter blues!
The weather in Colombo scales from 85°F to 92°F. Bring your shades and hat to be comfortable under the sun!
Colombo is rich in culture, and visiting their temples is a great idea to respect their culture. There are a lot of spectacular beaches in Asia, some of which are located in Colombo; these beaches are literally jaw-dropping! Take a tuk-tuk ride to explore the rest of the legendary place!
Locals offer world-class foods like Brinjal and Kottu; these are definitely must-try. This place is also famous for being one of the best tea makers!
Bangkok, Thailand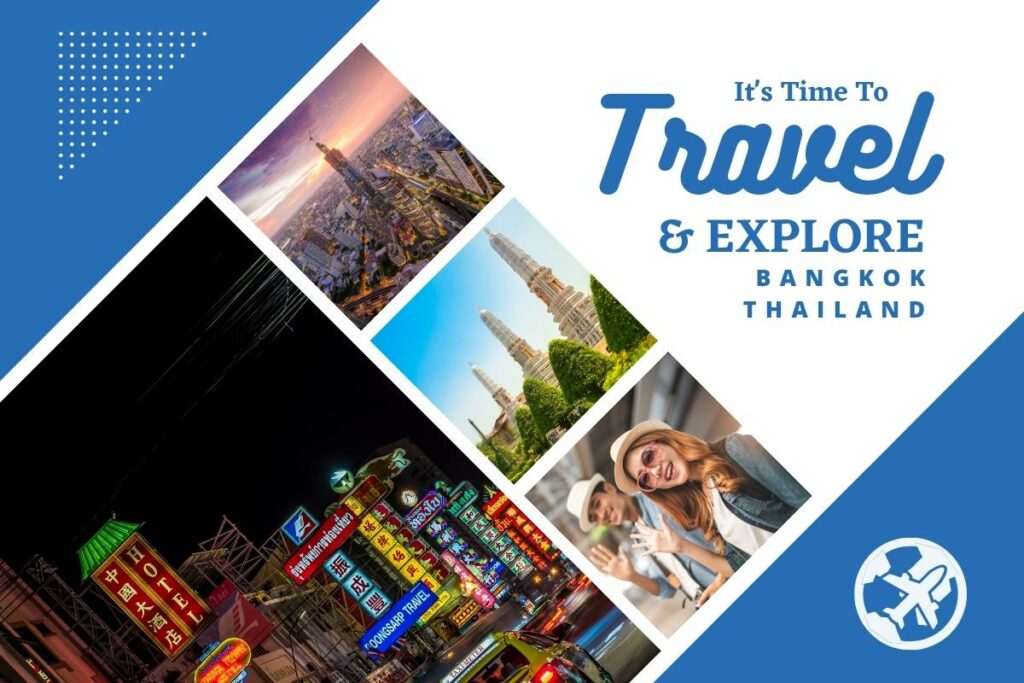 Thailand is one of the best countries in Asia that you should visit in February. The sun always shines daily during this month. That is why this is your chance to take advantage of the weather!
This tropical country has an average temperature of 90°F to 92°F during February. Street markets offer refreshers to the locals and visitors!
There are a lot of activities to do in Thailand; visit their temples to have a glimpse of their culture! From Tiger Temple to Wat Arun to Emerald Buddha to Wat Pho, ride a tuk-tuk so you won't get tired!
Feeding and taking a bath with the Thai Elephants are a must-try! Visit their dazzling beaches and islands to have a fantastic vacation! Be careful; you might fall in love with this country!
Paris, France
France is a great country to visit in February because you can enjoy many attractions during the off-season period without spending too much. You will encounter shorter queues during this month because there are fewer tourists. Paris is the perfect location to celebrate valentine's day!
The weather in France has an average temperature of 45°F to 49°F. This climate is perfect for checking out the fancy boutiques around the metro!
France features some of the most famous tourist spots in the world, including the Eiffel Tower, Versailles Palace, and the Arc de Triomphe!
Enjoy a boat ride down the Seine, the city's most famous river, for a romantic dinner cruise with your partner!
Kyrenia, Cyprus
Cyprus is a stunning country to visit in February because of its mild weather; this is a great climate to wander around. Low accommodation fees and fewer tourists are also a reason to visit this place!
The weather in Kyrenia typically scales from 60°F to 62°F. The Island is waiting for you to savor its beauty!
Alagadi Beach, which is popular for its turtles, and Escape Beach, where you can play volleyball or scuba dive, are two of the best beaches in the area! Visit The Cabin Restaurant & Bar Lapta or the Lagoon Fish Restaurant for a great seafood supper while strolling along the cobbled waterfront.
Have you been wanting to know about the interesting tourist attractions in Cyprus? Our awesome list of must-see attractions will help to therapeutically enhance your future visit to Cyprus. Visit the best Cyprus tourist attractions.
Muscat, Oman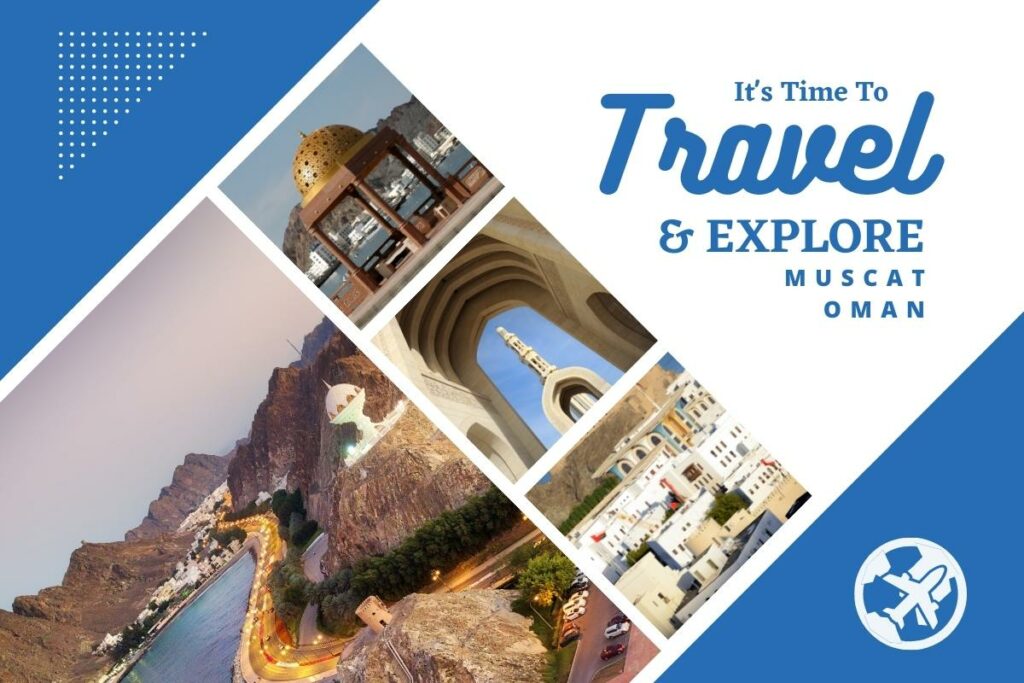 Oman is also one of the greatest countries to see in February, especially if you want to experience a tropical vacation!
The climate in Oman typically spans from 76°F to 79°F. This is the perfect moment to discover this magnificent country!
Muscat has a lot to offer to visitors, like its rich heritage sites that can amaze the whole world! You can visit the deserts and live your Aladdin fantasy! Various activities are waiting for you!
Do you want to know what top tourist attractions are in Oman? The feelings of chaos never last forever. The consequences of regrets are irreversible. Let's not miss out on these incredible must-see attractions. Hop over to the most popular Oman tourist attractions.
Cozumel, Mexico
Cozumel is a stunning place to visit in February, especially if you want to escape the winter blues! February is also the shoulder season, so there are many lower prices around the area!
The weather in Cozumel typically ranges from 82°F to 87°F. This is an ideal climate to have cocktails with your friends!
You can spend all your vacation time relaxing on the beach, which is entirely free. The Ruins of San Gervasio and San Miguel's excellent eateries are just a few of the many free or low-cost activities available in the area.
In addition to the stunning scenery, tranquil atmosphere, and crystal-clear waters, this tropical haven has everything a vacationer might want.
Rome, Italy
Rome is one of the most fantastic destinations to visit in February because it is the off-season in the area, so expect some low accommodation rates and lower prices in the shops! Rome is the place to see if you're on a tight budget!
The weather in Rome usually spans from 54°F to 57°F; this temperature fits your vacation days!
Attractions like the Colosseum, the Arch of Constantine, the Pantheon, and the Roman Forum will blow your mind for their outstanding architectural design! Taste the Italian pasta in the town to fall in love with their unique cuisines!
Wondering what the most popular tourist attractions in Italy are? Good news! We have got your back with our curated list of must-see attractions. Hop over to the main Italy tourist attractions.
Montego Bay, Jamaica
Montego Bay is a perfect place to see in February, especially if you are a budget traveler! You can save a lot of money going here during this period. Montego Bay is the best location in the Caribbean to save a budget!
The weather in Montego Bay typically ranges from 80°F to 85°F. The temperature suits the activities you will do the whole sunny day!
Activities and attractions like vibrant gardens, golf courses, and expedition trips are famous in addition to the city's stunning beaches, such as Doctor's Cave Beach. In addition to museums and historic homes, other popular attractions for travelers include boutiques and galleries.
What are you waiting for? Bring your friends and enjoy exploring the city!
Are you curious about the fun places to visit in Jamaica? The feelings of chaos never last forever. The consequences of regrets are irreversible. Let's not miss out on these incredible must-see attractions. Click here for the main Jamaica tourist attractions.
Punta Cana, Dominican Republic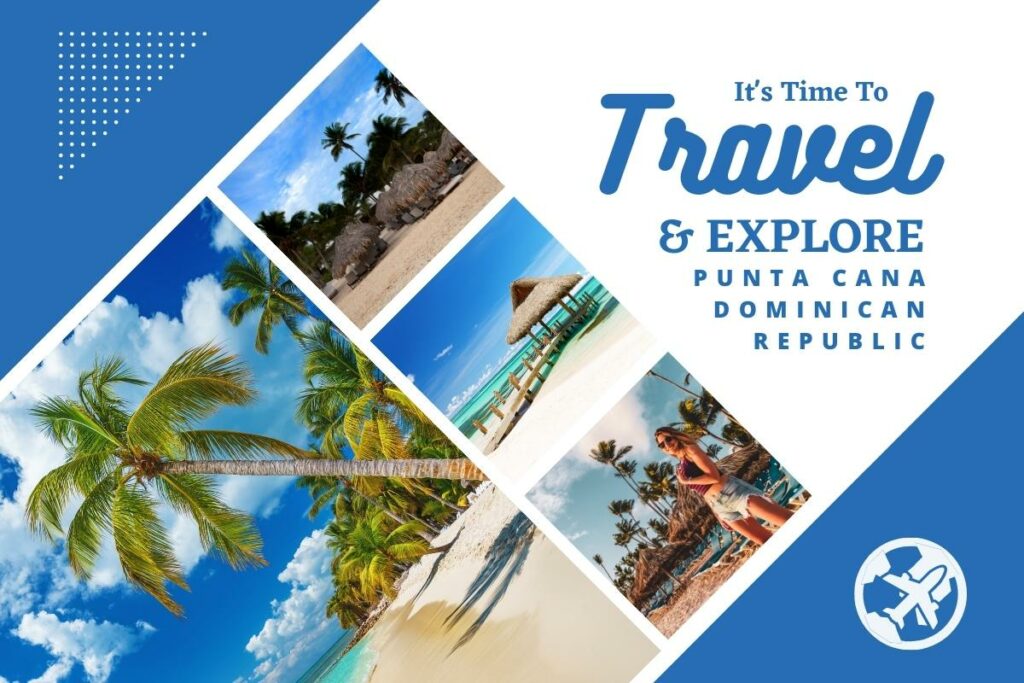 Punta Cana is a fantastic place to visit in February because of the hot weather and a perfect climate to get tan lines! Even though it is the high season, travelers still get great accommodation deals!
The weather in Punta Cana typically ranges from 83°F to 86°F. Grab your coconut drink to refresh you!
The white sand beaches, the opulent resorts, and the tropical vibe of this traveler's heaven make it a popular tourist destination. As the sun sets over Punta Cana and crystal blue beaches glisten around them, vacationers go scuba diving or deep ocean fishing and interact with dolphins!
Punta Cana's Bavaro district is the finest place to stay due to the wide range of lodging, resort bars, and restaurants that offer authentic cuisines.
Yellowstone National Park, United States
Yellowstone National Park is also a must-visit place in February because of its winter and low season. You can try different winter activities without worrying about your budget! So what are you waiting for?
The weather in the Park usually spans from 7°F to 33°F; this is best paired with thick clothes and hot choco!
Even in the dead of winter, Yellowstone National Park has its allure. Tourists can see more animals when there are fewer people around. Snowshoeing and renting snowmobiles are exciting and fun to do!
Yellowstone's most well-known sight is the upper geyser basin. There are a lot of geysers in this basin, and it is also the largest in the Park that you can visit and explore!
Cartagena, Colombia
Cartagena is a must-see destination in February because of the sunny weather and low season; you can expect great deals and even cheap souvenirs upon arrival!
The weather in Cartagena usually scales from 84°F to 89°F. Wear shades and a hat before exploring the fantastic village of Cartagena!
Cartagena is a tourist hotspot with a variety of sights and activities. A trip to the vibrant and historic city is highly recommended.
During the day, you may stroll through the beautifully renovated neighborhood and take in the bustling squares. The plazas come alive at night with the sounds of roaming musicians.
Innsbruck, Austria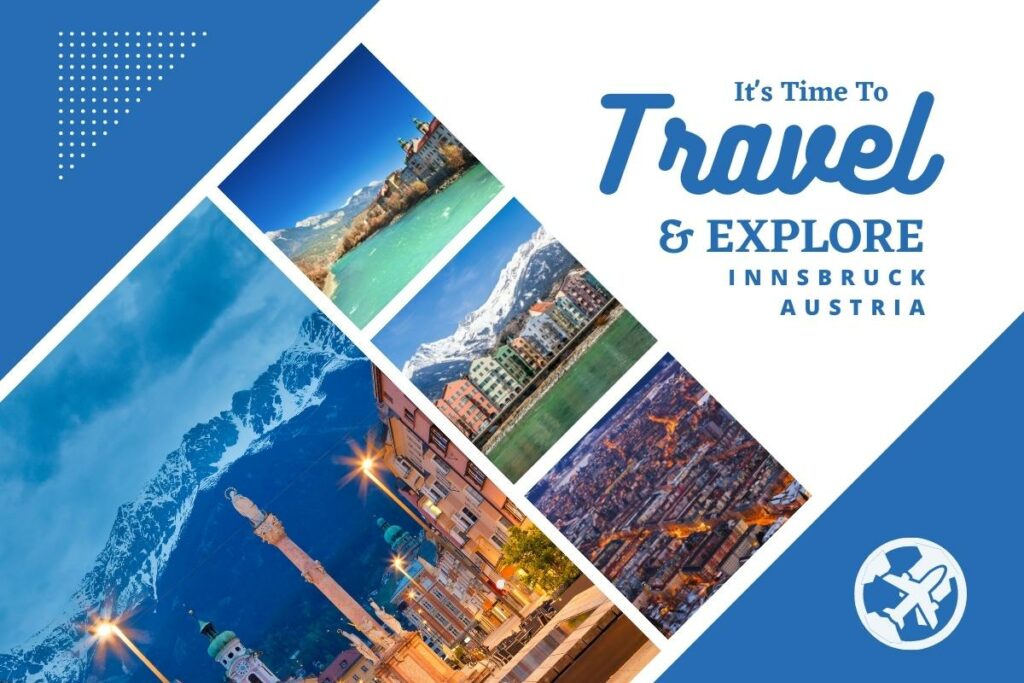 Innsbruck is also an excellent place to visit in February because you can enjoy its outdoor activities without spending too much! The weather is also pleasant during this period!
The weather in Innsbruck ranges from 37°F to 44°F. This is an ideal climate to check out their breathtaking sites!
Numerous medieval structures in the Old Town are decorated in an Easter egg-like color scheme. The old royal palace of Innsbruck, the Hofburg, has beautifully painted ceilings, a vast marble hall, and opulent rooms.
You can also explore Innsbruck if you're looking for a cultural experience and a good time. Palaces, boutiques, and cafés abound on the historical Maria Theresa Street in St. Petersburg!
This place is perfect for any winter or outdoor activities!
Agra, India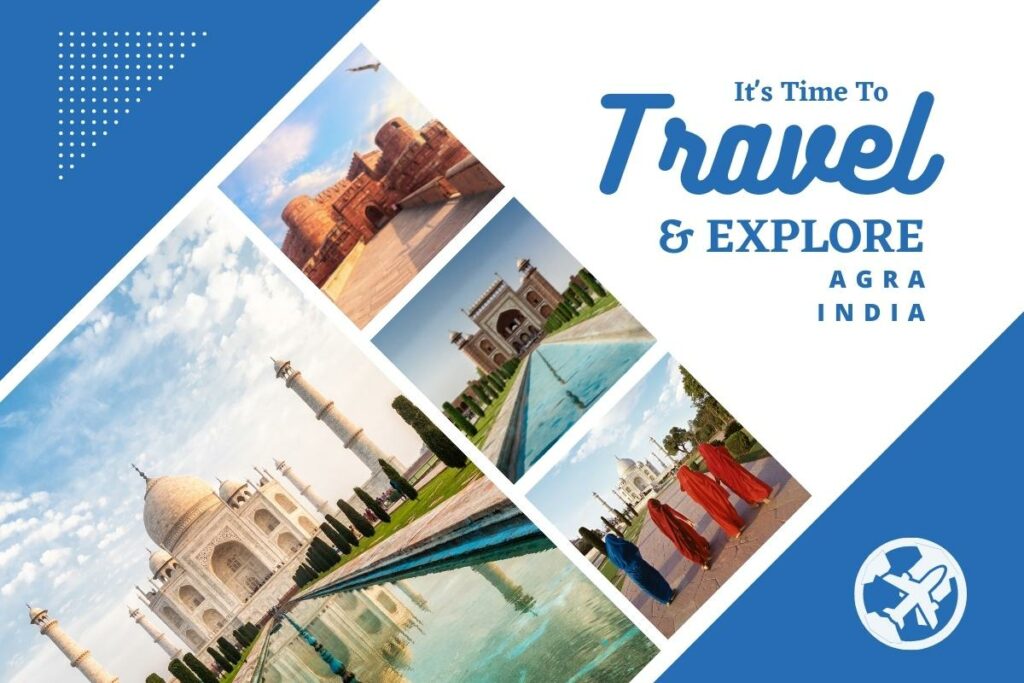 Agra is a magical place to visit in February due to the combined pleasant weather and extraordinary deals! These factors attract tourists across the world!
The weather in Agra usually ranges from 73°F to 82°F. This is perfect for exploring the place and checking out the souvenirs you can buy for your loved ones!
Agra has a variety of fascinating sights to see besides the Taj Mahal. The Agra Fort, Itimad-ud-Tomb, Daulah's orchards and the mausoleum of Akbar the Great, and the bustling Old City of Agra may all be seen by tourists.
Even if you have a limited budget, Agra has a lot to offer, thanks to the low entry cost to most of the city's attractions!