San Juan, Puerto Rico
San Juan, Puerto Rico, is the perfect place if you are looking for a wonderful destination in April without breaking your bank.
With surface temps around 73 and 86 degrees Fahrenheit, the spring weather in Puerto Rico is pleasant with intermittent amounts of rain. But don't let that bother you since it only lasts a few hours a day.
Because of the perfect weather and lower hotel rates in April, it's the ideal month to take a tropical vacation in Puerto Rico for a low cost.
Consider taking a trip to Old San Juan to do some exploring of the rich culture and history of Puerto Rico.
Live band shows and art museums can be found in the ancient castles of El Morro and Castillo de San Cristobal and in the town's vibrantly colored village.
Santa Barbara, California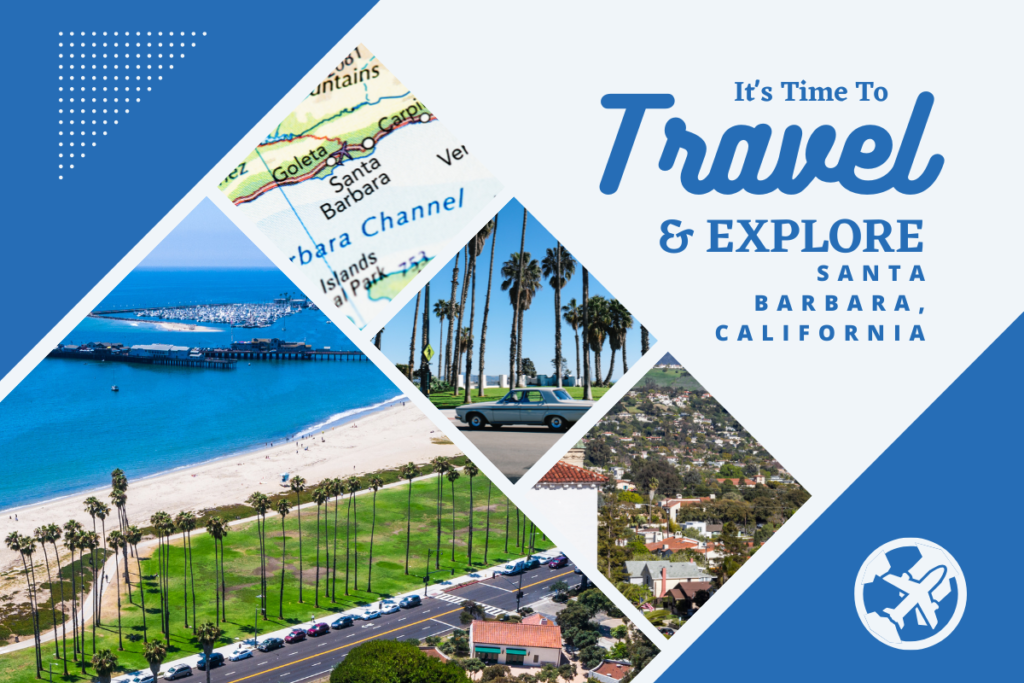 If you want to save money, consider booking an April trip to Santa Barbara. Spring is a great time to visit compared to other months because there are so many exciting things to do.
Sunny weather and gentle breezes in April give off a wonderful metropolitan vibe. With an average temperature of 15–23 degrees Celsius, this is ideal for a leisurely walk through California's streets.
Butterfly Beach, Stearns Wharf, and Chase Palm Park are just a few must-see attractions on California's Butterfly Coast. Don't miss the California whale-watching boat trip to see the majestic Pacific gray whales up close.
Have you been wanting to know about the fun tourist attractions in California? Stop looking further. All the must-see attractions are on our website. Visit the best California tourist attractions.
Aspen, Colorado
If you want to engage in snow-related activities while it is still the spring season for other countries, plan to arrive early in Aspen, Colorado. Prices tend to fall just as the weather begins to heat up in Aspen.
With an average temperature of 2–10 degrees Celsius, the city of Aspen in April will feel like a cozy winter wonderland.
The Smith Optics Grudge Match is a great place to see some of the best winter sports tricks. The Snow Beach Party and Elk Camp Surf are fantastic spots if you're looking for a crazy snow adventure in this city.
Are you interested in discovering the top tourist attractions in Colorado? Stop researching; start enjoying the must-see attractions. Visit the most popular Colorado tourist attractions.
Paradera, Aruba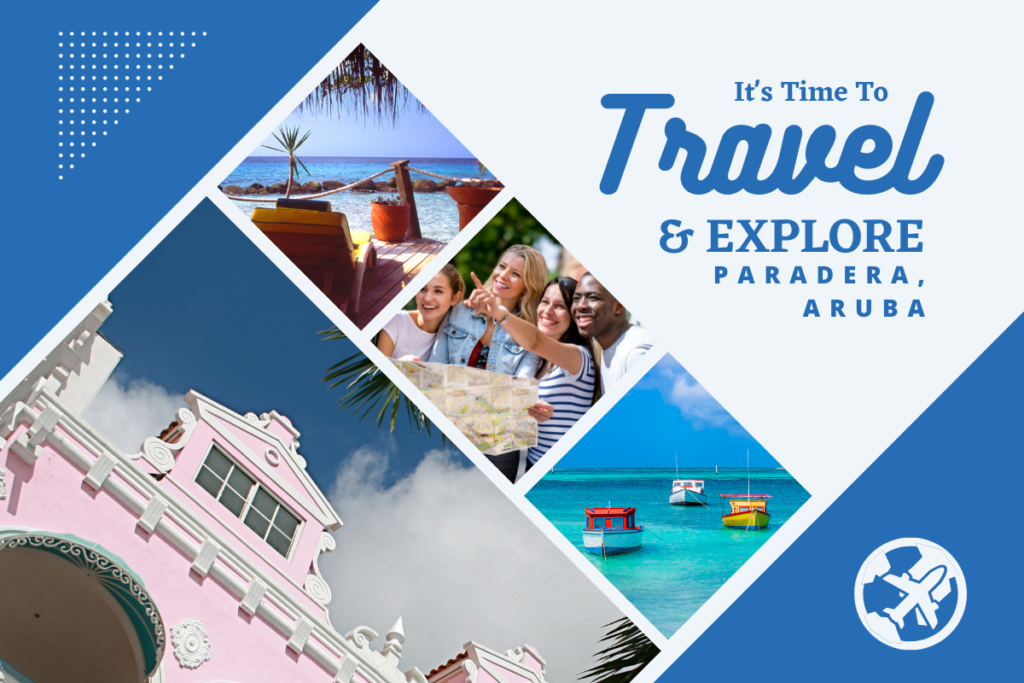 Relish some of the island's best weather and hotel rates during April's summer months at Paradera, Aruba's indescribably beautiful beach resort.
Even in the spring, when the sun is out and the temperature rises from 31 to 26 degrees Celsius, visitors to Aruba are kept warm by the island's iconic wind patterns.
Many hotels and restaurants in Palm Springs make it a tourist spot for those seeking elegant places.
You certainly will not regret visiting Boca Catalina if you're hoping to witness the beautiful scenery, crystal clear beaches, and sunset.
Phnom Penh, Cambodia
If you are up for an affordable summer vacation with a rich history, delicious meals, and breathtakingly beautiful landscapes, Phnom Penh, Cambodia, is the place to go in April. Savor them all in this one tiny country.
This is an ideal month to visit one of the most beautiful countries in Asia because of the mild and balmy temperatures of around 95-90 degrees Fahrenheit.
It's possible to stay in a Travelodge in Cambodia without being costly at up to $4 per night, while prices for a whole meal start at $1.
The ancient Khmer temples and Phnom Penh's art galleries and royal residences are two of Cambodia's most popular tourist attractions that tourists go to.
Have you been curious about the interesting places to visit in Cambodia? With this incredible compilation of must-see attractions, we hope to make your upcoming visit to Cambodia more therapeutic than ever. Click here for the main Cambodia tourist attractions.
Marrakesh, Morocco
Morocco is one of the most affordable countries to visit if you want to enjoy a peaceful holiday in April.
Maximum temperatures will soar to 80 degrees, but they'll stay in the lower 70s most of the time, with overnight low points in the 50s.
Tourists flock to the Moroccan city of Marrakesh for journal visits to start exploring the Sahara Desert or the Atlas Mountains in the surrounding mountains.
You can save a lot of money in Marrakech by eating at nearby Jemaa El Fna Square restaurants. The Blue City of Chefchaouen and its beaches on the west coast are not to be missed.
Are you interested in discovering the popular tourist attractions in Morocco? Fear is only temporary. Regrets last forever. Don't miss out on the amazing must-see attractions. Visit the main Morocco tourist attractions.
Punta Cana, Dominican Republic
Punta Cana should be your first stop if you want an all-inclusive vacation in April. In April, hotel rates drop dramatically, making them an incredible bargain.
With an average temperature of 30-23 degrees Celsius, this is perfect for outdoor beach activities such as sunbathing, snorkeling, and scuba diving.
A huge number of European luxury hotel chains can be seen along the white-sand beaches in this area.
Their cheap hotel and resort rates are perfect because they include unlimited food and alcoholic beverages ready to be served in your respective rooms.
Merida, Mexico
Merida, Mexico, is a great place to visit because it is a highly affordable travel destination. The Yucatan Peninsula's largest city, Merida, is a popular alternative spot for spring and summer beach vacations.
The average temperature hovers around 25-30 degrees Celsius, making it perfect for visiting the innumerable eateries in this city, where you can taste authentic Mexican street food on a budget.
One of the things you can do in Merida is take a trip to one of the most prominent museums open to the public for free. The city's main square also hosts free concerts nearly every evening, so you won't run out of things to see and enjoy in this community.
Panama City, Panama
Panama City, the country's largest and most populous city, is becoming an increasingly popular tourist destination for those seeking a beach vacation with a rich cultural experience in April.
With an average temperature of 32-26 degrees Celsius, this hot and balmy weather is perfect for doing some sun and sand activities on the beaches of Panama.
Panama's hotel rates are down from their peak season lows, making it a great place to visit on a budget.
Try a gondola or a dinner cruise on the Panama Canal, which connects the pacific and Atlantic oceans, while you're in Panama's humble abode.
Are you curious about the best places to visit in Panama? Our awesome list of must-see attractions will help to therapeutically enhance your future visit to Panama. Hop over to the most interesting Panama tourist attractions.
Cartagena, Colombia
It's a great time to visit Cartagena, Colombia, in April because the winter tourists have dwindled and returned to their homes. Hence, hotel prices are significantly lower, especially at the more luxurious seaside hotels.
Cartagena's average temperature ranges from 30 to 26 degrees Celsius throughout the year due to its proximity to the equator. This makes April an excellent month to visit while the weather is still dry and sultry.
Even at many high-class establishments, visitors on a financial plan can enjoy themselves without worrying about blowing their budget.
Since Cartagena's historic medieval castle and nearby resort towns are all reasonably priced, it is currently the best destination in the Caribbean.
Seville, Spain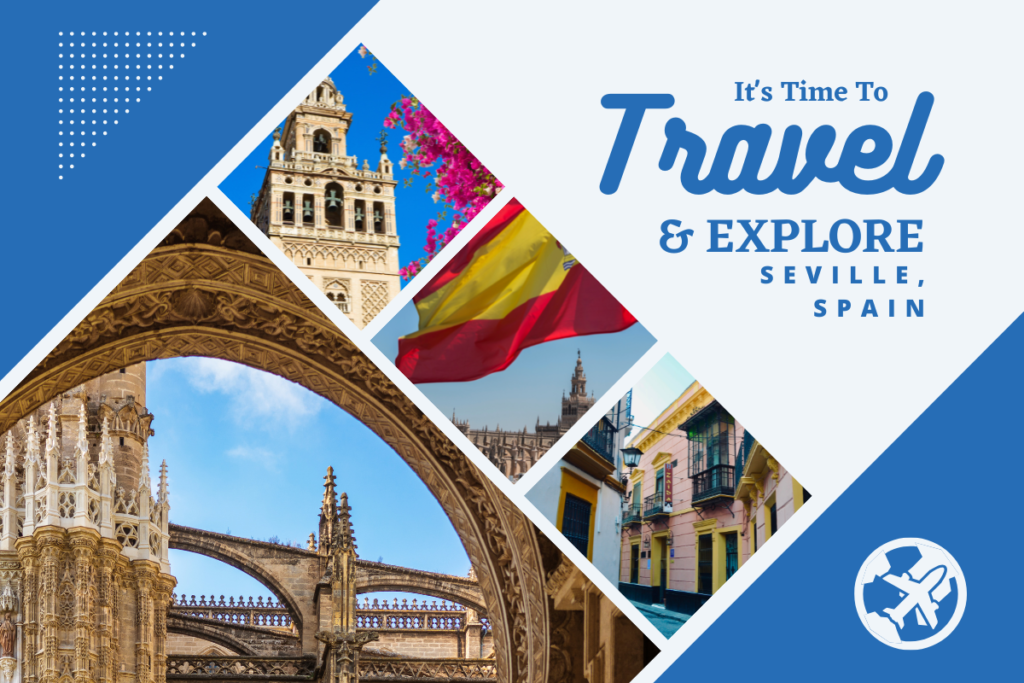 Seville, Spain's second-largest city, is a great place to visit in April because the weather is gentle throughout the year, and tourists are thinned out before summertime.
The weather will mostly be breezy, with an average temperature of 24-11 degrees Celsius. It will be cozy enough to take long strolls across the city or do activities such as horseback riding or stamp dancing to the staccato of castanets.
The city of Seville is known for its rich cultural and religious traditions, so April is a time of whirlwind festivals, endless music, and silly costumes. First, and probably most importantly, are the Feria de Abril and the Week of Passion.
Cairo, Egypt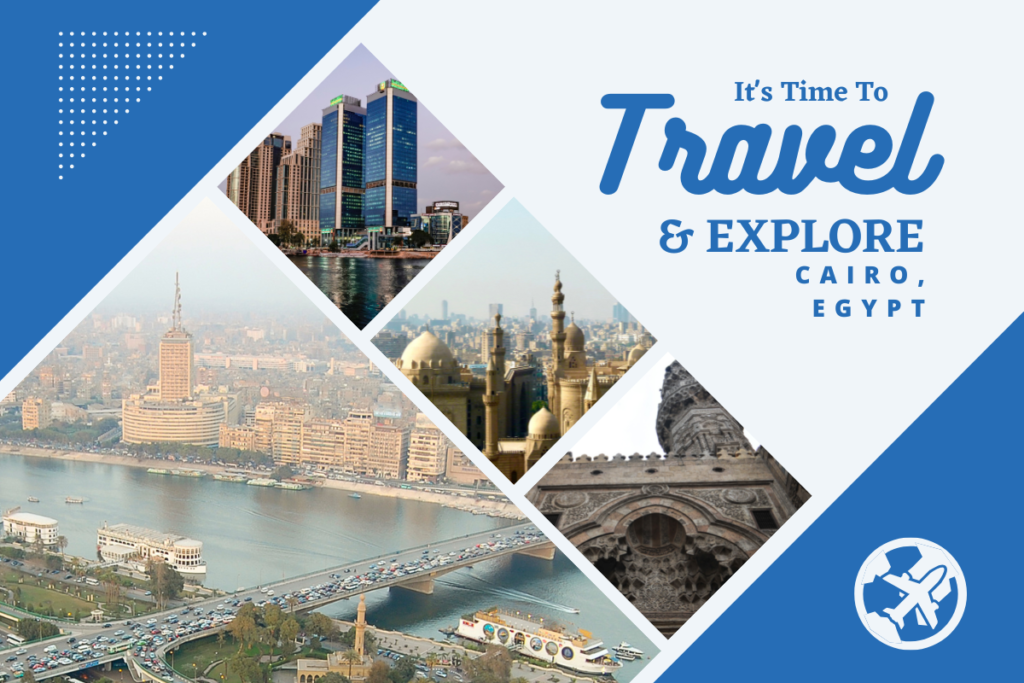 It's always summertime in Cairo, Egypt, so if you're looking for a romantic spring getaway that doesn't require a raincoat, Cairo is the place to go.
With an average temperature of 28–14 degrees Celsius, this sunny and humid weather is enough to visit all of the tourist destinations in Cairo.
Cairo, Egypt's capital, is a secure and inexpensive place to learn about Egypt's history. Still, there's much more to do here than just visit houses of worship and art galleries. Make a point of visiting the nearby Giza Pyramids, Egypt's most popular tourist destination.
Wondering what the must-see tourist attractions in Egypt are? Read up on the hand-picked must-see landmarks that we've included. Visit the most interesting Egypt tourist attractions.
Hanoi, Vietnam
April is the best month to visit Hanoi, Vietnam if you want to experience the best of the country while planning to stay within your budget.
The sunny weather with an average temperature of 28–22 degrees Celsius is ideal for tasting all the street foods in Vietnam and getting a taste of their rich culture.
All kinds of activities are available here, from hiking in the mountains of Ha Giang to cruising the Mekong Delta backwaters. The Reunification Express train, which departs from Hanoi, can get you to your dream destinations, such as Hanoi's coastlines, historical landmarks, and nature reserves.
Mandalay, Myanmar
Visit Malanday, Myanmar, in April, and you'll be greeted by hundreds of shrines, Buddhist temples, and places of worship, as well as some of the nicest people in the world.
The lovely sunny weather with an average temperature of 32–24 degrees Celsius is perfect for having a walk or riding an express trike along the city.
Most services, such as lodging and tours, are extremely affordable this month, so what are you waiting for? To get the best deals on flights, book ahead of time.
To name a few of this city's incredible tourist attractions and exciting activities:
Visiting Bagan to cycle all around shrines.

Hiking in the Golden Rock.

Taking a boat trip to Inle Lake.
Good news! We have got your back with our curated list of must-see attractions. Visit the best Myanmar tourist attractions.
Mumbai, India
Travelers and vacationers flock to India for its wide range of activities and breathtaking historical sites. If you are looking for one of the most affordable places to visit in April, Mumbai is the place to be.
With an average temperature of 31-27 degrees Celsius, this lovely balmy weather is perfect for a stroll around the city without worrying about the rain.
India has an extensive rail network, so you can see the entire city from the comfort of a subway. Indian food is also inexpensive.
You can get a taste of Indian cuisine for just a little cash. Inquire with the locals, and you'll find restaurants that serve up "thalis," which are large plates of various spiced foods.