Vatnajokull, Iceland
Vatnajokull, Iceland, is the best place to visit in November if you want to experience a winter wonderland and a fantasy-like destination in the winter season of November.
The winter weather in November will be freezing cold with an average temperature of 40 degrees Fahrenheit. So be sure to prepare clothes for the wintry weather of lovely Iceland.
Full admission for ice field tours typically occurs at this time of the year. Iceland's most accessible caves are located in the southern part of the country, near the Vatnajokull ice cap, the largest glacier in Iceland.
The chances of witnessing the stunning view of the northern lights is higher if you stay at the Jokulsarlon Glacier Lagoon in the mid-winter.
Have you been wanting to know about the interesting tourist attractions in Iceland? Stop stressing over the bumps in the road and start appreciating the ride with our list of must-see attractions. Click here for the main Iceland tourist attractions.
Kakamega, Kenya
If you are an animal lover and an adventure junkie, head to Kenya in November for a whole experience of wildlife on safari. Take advantage of this off-season month for cheaper accommodations and fewer crowds.
Pack light clothes and adventure boots because the weather in this lovely place during November will be relatively scorching, with an average temperature of 25-30 degrees Celsius.
Explore the massive tracts encompassing Mount Kenya, including Amboseli National Park, the Maasai Mara National Reserve, and Watamu, to get a true sense of the country's various features and wilderness.
The Mahali Mzuri luxury safari camp is one of the finest hotels worldwide for complete luxury accommodation.
Wondering which sights are the absolute must-sees while visiting Kenya? Check out the complete list of must-see attractions we've gathered. Visit the most interesting Kenya tourist attractions.
Oaxaca, Mexico
If you want to experience some of the most extraordinary celebrations in the world, head to Oaxaca, Mexico. Here, you can witness the Day of the Dead, one of the most vibrant annual festivals in Mexico in November.
The weather is usually sunny and sultry enough to join in the parades and outdoor celebrations, with an average temperature of 23–17 degrees Celsius.
It's also a culturally rich area with a magnificent and essentially primitive coastline to enjoy. There should be no rain and cold temperatures by this time. The Parador de Alcala, an 18th-century villa resort & spa in the heart of Oaxaca City's historical site, with a columned central space and an infinity pool, is a great option to stay at.
Muscat, Oman
In Muscat, Oman, you can discover the primitive town's majestic mosques and the nation's riverbanks and bumpy canyons, so don't forget to add this destination to your November travel plans.
Oman has the warmest November temperatures, averaging 26 to 30 degrees Celsius in Muscat. It's one of the finest mysteries for a steamy November getaway with more than 1,000 miles of unexplored pristine beaches.
Take a guided trek up Jebel Akhdar, one of the best mountains in the world for hiking, or stay the night under a blanket of stars at a premier sand camping site. You can interact with their annual celebrations, which include camel racing and classical dancing.
Wondering what the most visited tourist attractions in (location) are?
Seeing something for yourself beats hearing a description a thousand times; let our must-see attraction guide help you with this. Hop over to the most popular Oman tourist attractions.
Bel Air, Mauritius
Bel Air, Mauritius, surrounded by a barrier reef and ideal for divers, is a great place to unwind this November, with its myriad postcard-perfect seaside and aquamarine reef waterways.
With an average temperature of 24 degrees Celsius, this lovely and cozy weather will allow you to explore Mauritius's greeneries, mountains, and stunning forests.
Visit the club village of Grand Baie, which flaunts a wide variety of cuisines, boutiques, and bar scene attractions. Indulge yourself in a remarkable encounter by walking on the ocean floor of the 4-meter-deep, prominent lake.
Are you curious about the interesting places to visit in Mauritius? See the complete list of must-see attractions ever compiled right here! Click here for the main Mauritius tourist attractions.
Cape Verde, Brazil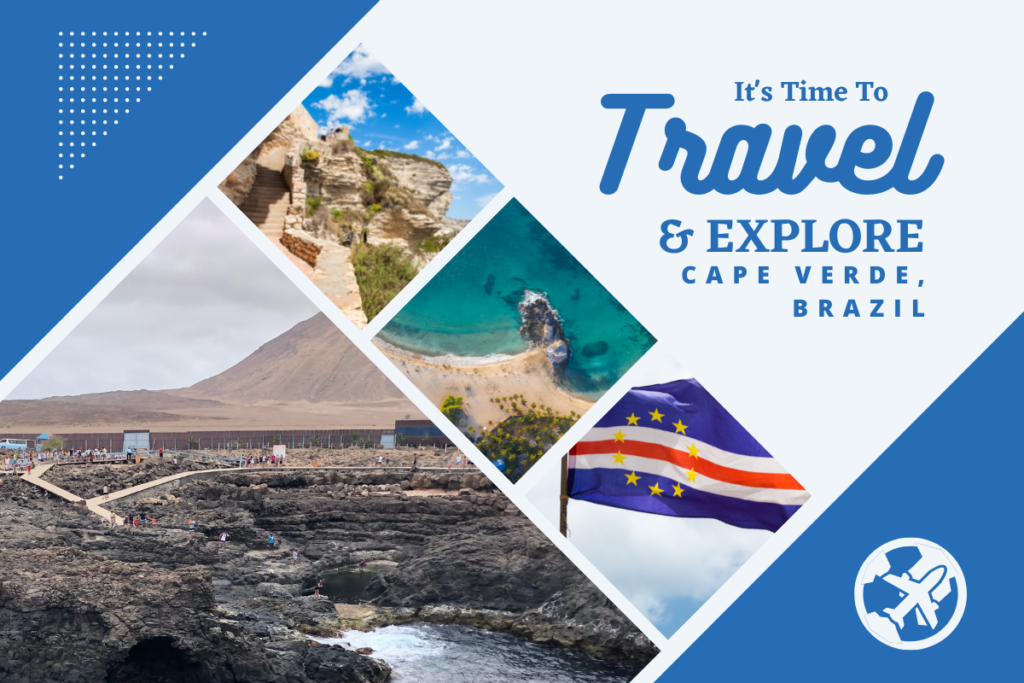 In November, Cape Verde, Brazil, is an excellent choice for a vacation, especially since the weather is still pleasant. There's plenty to do in Africa, so it's a great vacation spot for travelers looking for more than just a comfortable and memorable location.
With an average temperature of 23 degrees Celsius, this is lovely, cozy weather to enjoy your stay at one of the hotels and resorts that offer the lowest prices for accommodation during November.
Boa Island is a great place to visit if you're looking for a crumbly, white-sand beach. Visit their neighboring islands to see lusher mountain ranges and learn about their rich Afro-Portuguese heritage.
Located on a secluded beach south of Boa Vista, the Riu Touareg offers an all-inclusive destination with a kasbah-style architectural history.
Buenos Aires, Argentina
The lovely city of Buenos Aires, Argentina, is a great place to visit if you are looking for a place to kick off the winter blues of November. It is one of the most beautiful destinations in South Africa.
With an average temperature of 28–21 degrees Celsius, the golden, sunny weather is perfect as purple blossoms begin covering Buenos Aires's streets in November. The jacaranda tree's color changes magically from lush green to a vibrant mix of red and yellow.
The Vain Boutique Hotel has much to showcase with its millennium Palermo mansion, elegant yet minimalist halls, and stealthy garden areas.
Annually, Argentina commemorates the Jazz Festival and the Argentine Open Polo Tournament, which take place just before the busy Christmas period.
Chiang Mai, Thailand
If you want a culturally jam-packed trip for your vacation this November, head to the lovely city of Chiang Mai, Thailand. Also it is a wonderful experience to witness the best of both worlds of Thailand, from the modern to the country's historical sites.
The normal temperature hovers around 30–18 degrees Celsius, so it will likely be sunny and balmy enough to stroll around the whole city.
Visit Thailand's well-known Emerald Buddha to see how its ornament complements the entire castle in which it is housed.
The Villa Mahabhirom, located at the foot of Chiang Mai's west mountains, features traditional hardwood housing units and vibrant tropical seedlings that produce a picturesque countryside atmosphere.
Santo Domingo, Dominican Republic
The peak of the tourist season is still a month away, so take advantage of this month to wander beyond Santo Domingo's resorts, beaches, and cultural and historical places.
With an average temperature of 28–23 degrees Celsius, this is the perfect sunny weather to explore the nation's uniqueness in national parks along the south shore and the oldest European settlement in the United States.
As one of the largest Caribbean Pacific islands, the Dominican Republic flaunts kilometers of palm-lined shores and mountain peaks.
Avenida del XVI in Santo Domingo's Imperial Community is a collection of seven ancient mansions, some dating as far back as the 16th century.
Dubai, UAE
Take advantage of the pleasant November climate. Fly to Dubai to take in the city's breathtaking skyscrapers, spectacular, luxurious shopping areas, and vacation rentals, and appreciate some time on the beach.
With an average temperature of 17–26 degrees Celsius, this breezy climate is perfect for some action in the city. Look out for the exciting activities that Dubai offers.
Dubai's specialties food festival takes place in November, making it a great time to visit the city. From the water to the desert, like Rub al Khali, this region offers various attractions, including the Burj Khalifa.
Dubai is a beautiful pre-Christmas vacation destination for families to enjoy various activities.
New York, USA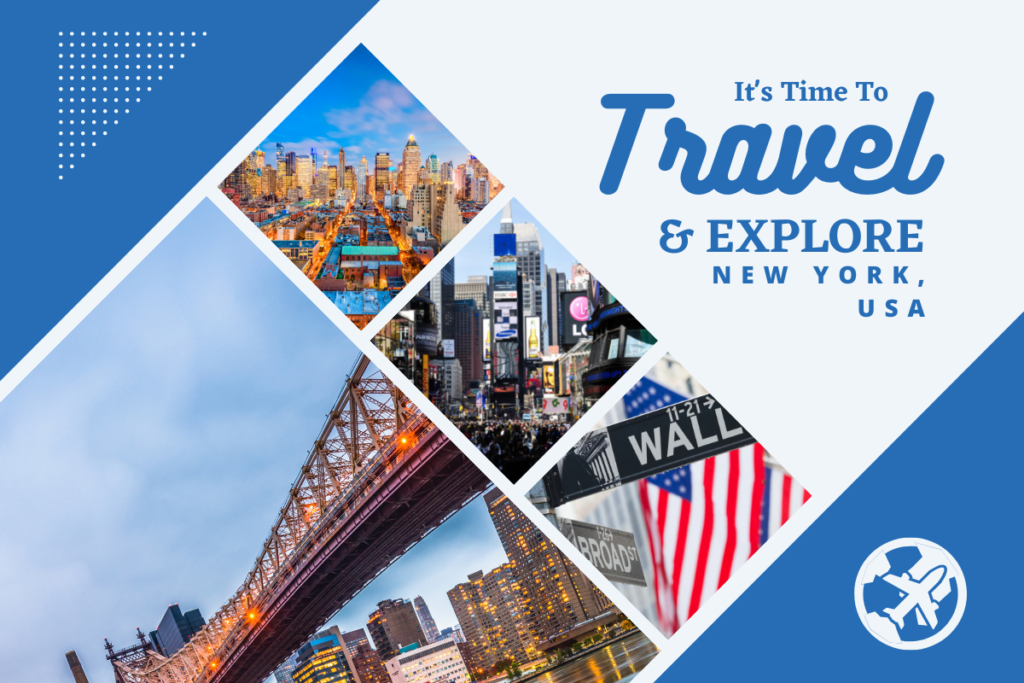 The skyline of New York City is awe-inspiring, with various impressive architecture. It's also an "haute couture" city, so expect to see a slew of boutiques, department stores, and elevated retailers. So don't miss out on the opportunity to buy gifts for Thanksgiving and Christmas in this beautiful city.
The winter weather is amazingly freezing for some outdoor activities, with an average temperature of 6–13 degrees Celsius.
New York is a city for those who enjoy sparkle and quirkiness, with everything from luxury hotels like the Conrad New York Downtown to world-class restaurants. The Statue of Liberty is a must-see because it is one of the world's most popular tourist attractions.
Have you been curious about the top places to visit in New York? Check out the list of curated tourist attractions that are must-see. Visit the best New York tourist attractions.
Doha, Qatar
One of the best places to visit in Qatar during November's pleasant temperatures is Doha because of its known combination of modern infrastructure and ancient landmarks in one place.
With an average temperature of 21–30 degrees Celsius, this balmy weather in the winter season is perfect for
There is no better month than November to take pictures of the scenic desert safaris, attend an annual festival like the Ajyal Film Festival, or explore the vibrant markets of Doha, from the extravagant malls to their traditional souks.
Are you interested in discovering the best tourist attractions in Qatar? Stop stressing over the bumps in the road and start appreciating the ride with our list of must-see attractions. Hop over to the main Qatar tourist attractions.
Cairo, Egypt
If you want a safari adventure in November, visit the lovely city of Cairo, Egypt, to enjoy your adventurous getaway without waiting in long lines or hassle from other tourists.
With an average temperature of 15-25 degrees Celsius, this autumn-like season in November is the perfect time to visit the dunes and heritage sites around the city of Cairo.
The weather in Cairo is pleasant all year round. Historical landmarks such as the Giza Pyramids, Millenium mosques, boulevards, and castles, some of which date back thousands of years, make Cairo a world-renowned destination.
When you visit Cairo, you will sense the city's rich Islamic culture and tradition.
Are you interested in discovering the popular tourist attractions in Egypt? Fear is only temporary. Regrets last forever. Don't miss out on the amazing must-see attractions. Visit the most popular Egypt tourist attractions.
Cuba
Cuba is one of the best places to visit in November because of the lovely weather and stunning natural beauty of the country, which provides the best vacation time in the world.
The average temperature in this place during November goes from 28-23 degrees Celsius, which is perfect for taking an all-day stroll in the city or sunbathing at its lovely beaches.
For decades, visitors have flocked to this scenic spot, situated at the intersection of three major oceans, the Mexican Gulf, the Caribbean Sea, and the Atlantic Ocean. So you won't run out of places to visit even if you travel outside of Cuba.
Patagonia, Chile
Patagonia, located at the southernmost tip of South America, is a spectacular vacation spot and one of the best places to visit in November because of its stunning natural beauty and ancient towns.
With an average temperature of 0–8 degrees Celsius, this freezingly cold weather is perfect for some snow-related activities outside.
It is located in the Andes Mountains, surrounded by deserts and grassland, making it an ideal spot for a vacation. The Colorado and Barrancas rivers, two of its most beautiful, add to the town's charm.
If you're planning on staying for a while, either the Hotel Patagonia or the Patagonia Plaza will provide you with a comfortable and restful place.
Have you been curious about the fun places to visit in Chile? Put an end to your search right here with our must-see attractions. Visit the top Chile tourist attractions.