Seoul, South Korea
One of the most popular destinations in September is the city of Seoul, South Korea. It's a dream to visit Korea in the fall when the weather is so beautiful. Its majestic beaches are rarely crowded, while its charming town's ancient and modern streets are also lovely to explore.
Tourists to Korea are drawn to this moment of the year because the weather is pleasant, especially for recreational activities, with temperatures ranging from 11 to 19 degrees Celsius.
This time of year, the nation's mountain ranges are surrounded by a blanket of vibrant maple leaves that will leave you speechless. Korea's fall foliage is a sight to behold, as is the country's unique cuisine and culture.
You can also participate in various exciting festivals like the Drum Carnival, Mid-Autumn Festival, and the Ginseng Fiesta.
Cork, Ireland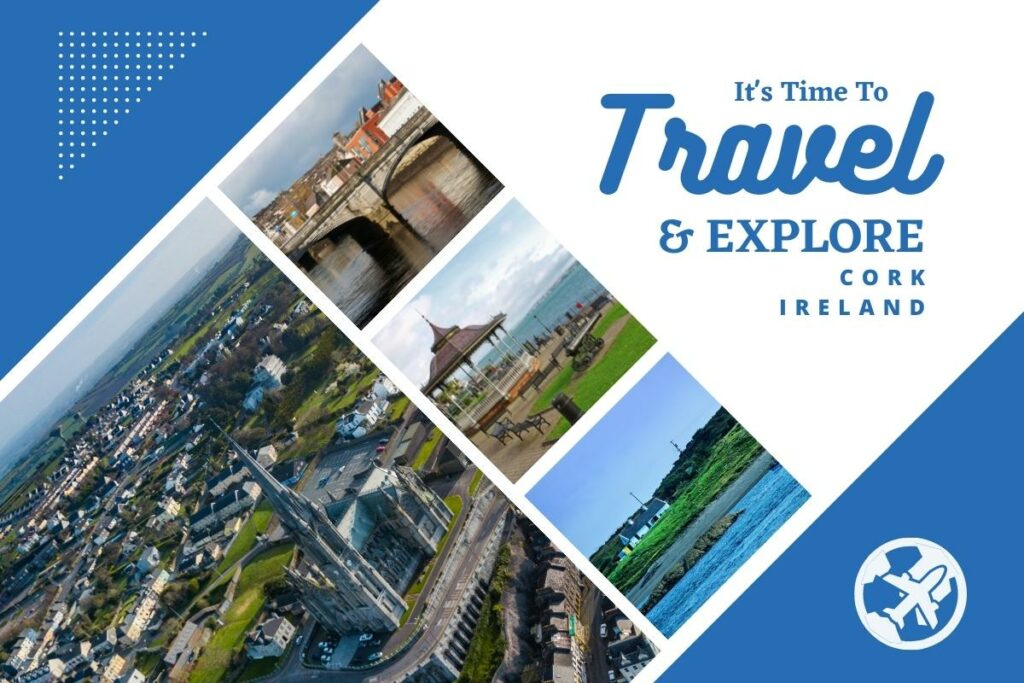 If you want to avoid long waiting lines and crowds of visitors, September is the best month to visit the city of Cork. The western Irish province of Cork is known for its stunning mountains and enchanting islands, and it's no wonder why.
With an average temperature of 17–11 degrees Celsius, this lovely and breezy weather is perfect for some sunset viewing at the beaches of Cork.
Visitors to Cork are astonished by the enchanting landscapes that harken back to the stories of yesteryear.
Dining in their finest restaurants will let you experience how chefs exhibit their oyster processing skills. Hundreds of delightful meals complement spiced rum and sparkling wine on the Wolfe Tone Bridge.
Are you curious about the best places to visit in Ireland? Stop looking further. All the must-see attractions are on our website. Hop over to the most popular Ireland tourist attractions.
Utah, USA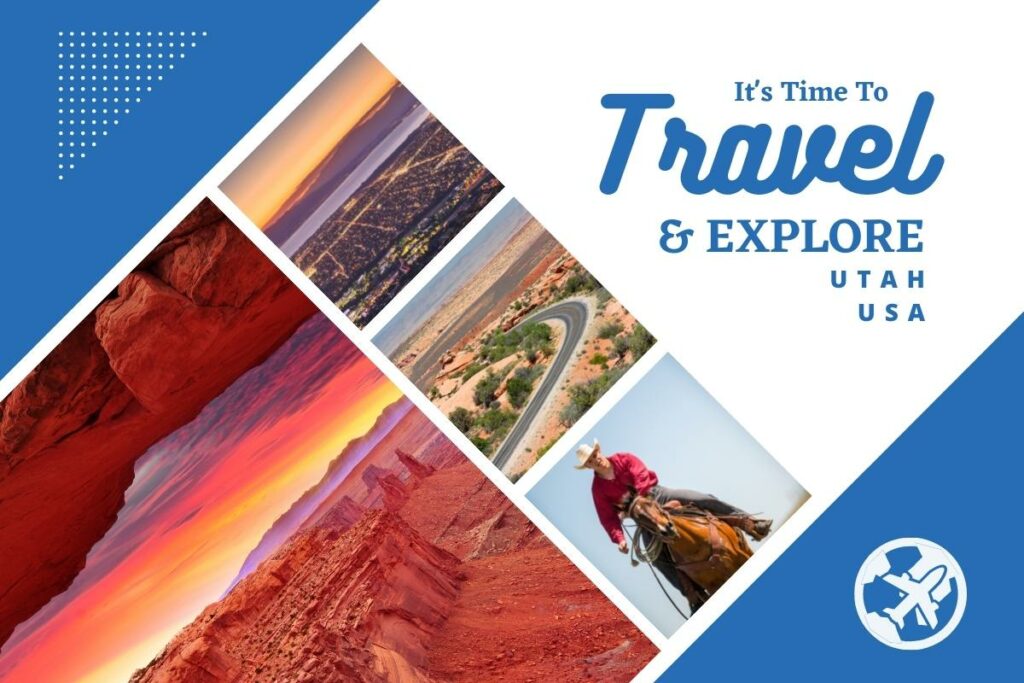 September is the best time to visit Utah if you want to see some of the most beautiful and unique natural wonders in the United States.
The pleasant weather with an average temperature of 83-71 degrees Fahrenheit is perfect for some exciting outdoor activities that will leave you staggered for life.
Red rock cliffs in the south and the bitter cold Wasatch Mountains in the north make Utah a true outdoor enthusiast's dream. It is plausible to see 2,000 sandstone domes in Arches National Park. This beautiful city can also witness mars-like bright red hues, unusual rock species, and unique landscapes.
Are you curious about the interesting places to visit in Utah? Stop looking further. All the must-see attractions are on our website. Visit the best Utah tourist attractions.
California, USA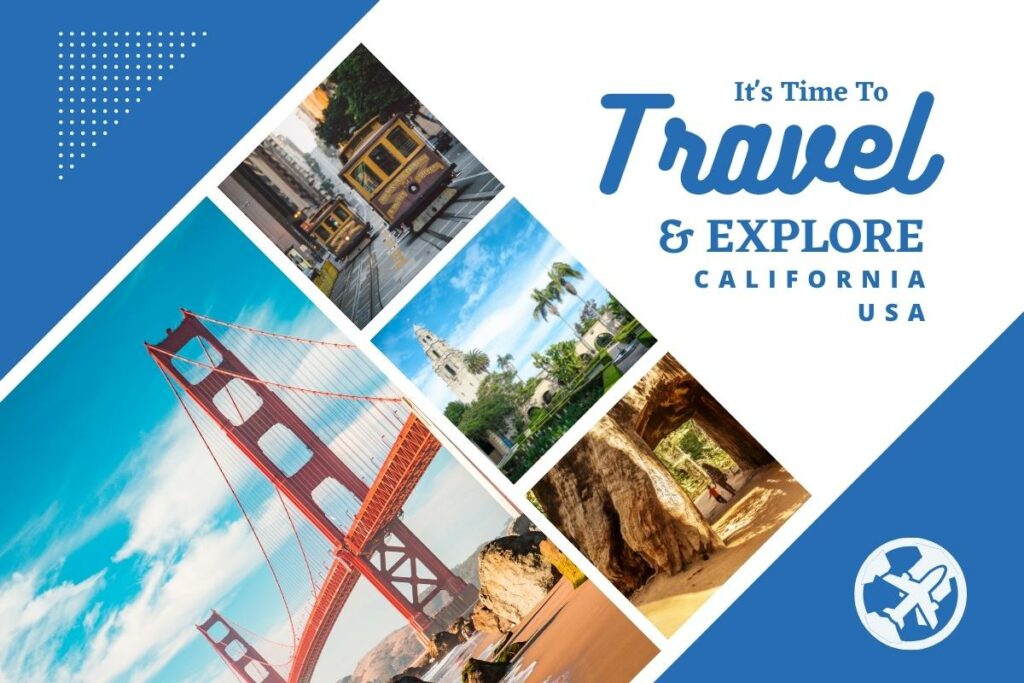 If you are looking for a quick family vacation and want to kick off the autumn weather in September, San Diego, California, is the place to be.
This city on California's coastline is known for its enormous parklands, white sand, and sunny beaches all year round, with an average temperature of 25 degrees Celsius.
Go to Mission Beach for a day of fun in the sun, where you'll find miles of white sands and a thriving waterfront bar scene. Visitors to Mission Beach can also enjoy Belmont Park, an amusement park on the beachfront.
The 1,200-acre Balboa Park is a must-see in San Diego if you want to immerse yourself in the local culture.
Have you been wanting to know about the top tourist attractions in California? Good news! We have got your back with our curated list of must-see attractions. Click here for the top California tourist attractions.
Hawaii, USA
September is a great time to visit Hawaii because there are fewer visitors. Take a trip to the stunning coasts of Oahu, where you'll discover uninhabited lagoons, crystal-clear waters, and awe-inspiring hiking trails.
With nine hours of daylight and an average temperature of 27 degrees Celsius, Oahu is the ideal place to spend the day outside without sweating in September.
Experience various water activities like snorkeling and paddleboarding, as well as numerous al fresco restaurants and concoction pubs along the island's coastline on warm summer evenings.
Are you interested in discovering the fun tourist attractions in Hawaii? Travel with no regrets. Let our curated list of must-see attractions help you. Hop over to the main Hawaii tourist attractions.
Bar Harbor, Maine, USA
If you're planning a trip to Bar Harbor in September, there will be an opportunity to witness the vast and colorful trees change hues from green to fiery red, sunny tangerine, and vibrant yellow.
With an average temperature of 20 degrees Celsius, this breezy weather is perfect for cruising the shining waters of Frenchman Bay and having a stroll along the coast of Bar Harbor.
In the town of Mount Desert Island, you'll find a variety of delightful heritage homes, locally owned stores, and quirky gift shops to browse through. Acadia National Park offers coastal redwoods, rocky coastal regions, picturesque trekking, and a staggeringly beautiful drive up Cadillac Mountain.
Do you want to know what the best tourist attractions are in Maine? Seeing something in person is infinitely more valuable than hearing about it a thousand times; here is a list of must-see attractions. Visit the top Maine tourist attractions.
Paros, Greece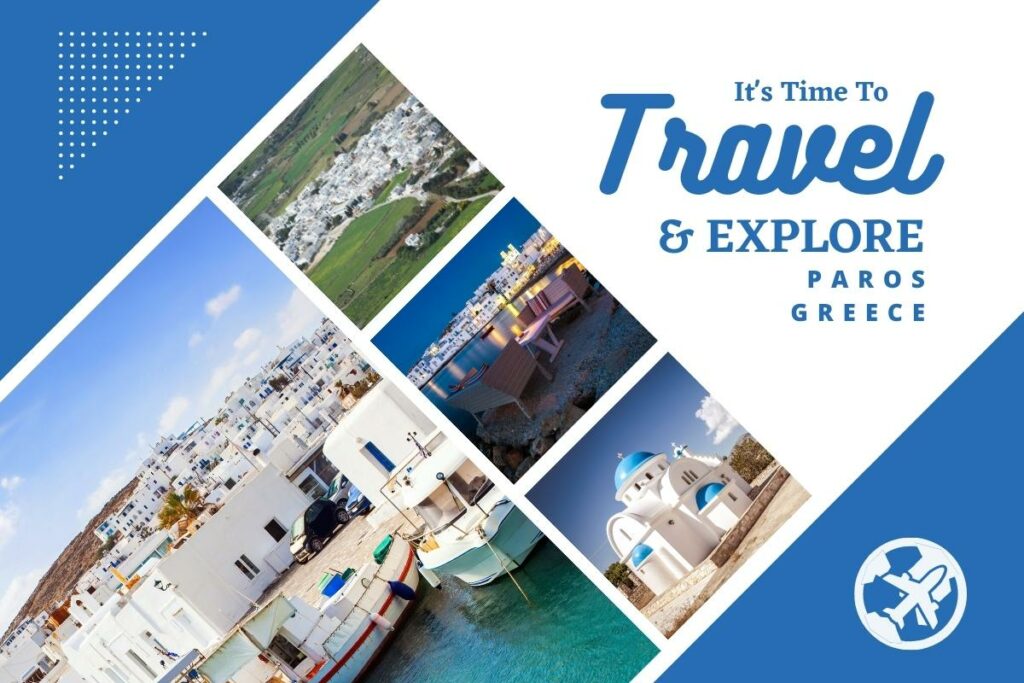 In September, Paros is one of the best Greek islands to visit because the heat becomes less harsh than it is during the peak summer months. Paros's antiqued cities, towns, and pristine beaches are the island's most popular attractions.
The weather is still pleasant, with an average temperature of 28–25 degrees Celsius. The mountains covered in thriving olive groves and the crystal-clear Aegean Sea reflect the fantastic weather.
Spend the day on Antiparos, an adjacent island accessible by ferry from Pounda port, Antiparos, in just ten minutes. Stylish shops, crafted beach resorts, and gritty mountain sides abound in this magical place.
Are you interested in discovering the top tourist attractions in Greece? Stop researching; start enjoying the must-see attractions. Visit the main Greece tourist attractions.
Valencia, Spain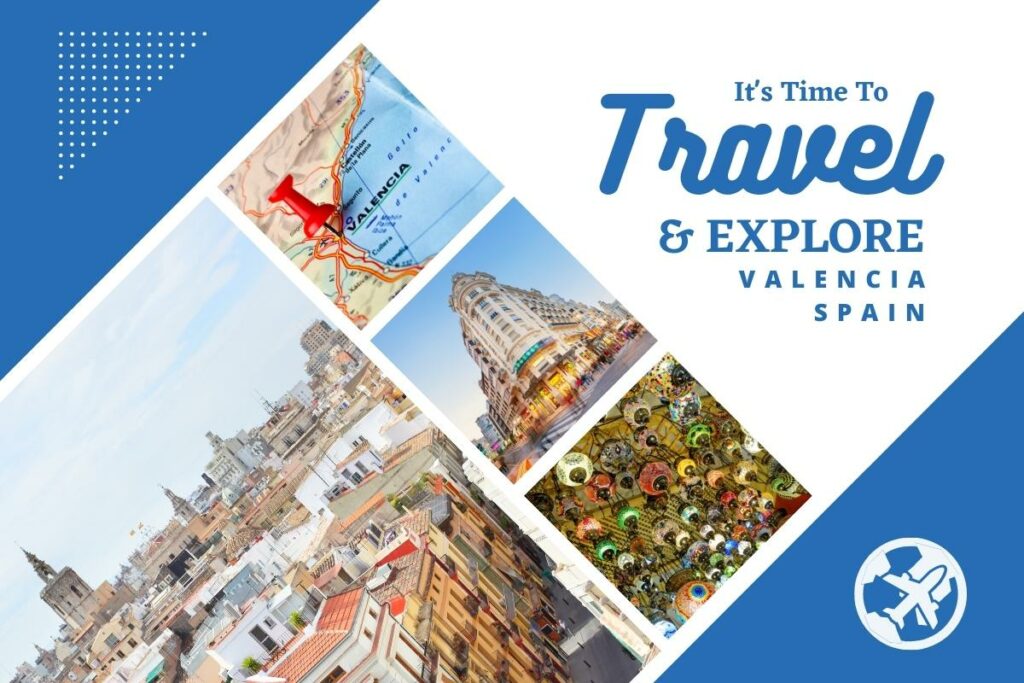 In September, the city of Valencia, Spain, is the perfect place to taste both old-world elegance and a unique architectural style, filled with ancient cathedrals and exceptional new buildings.
With an average temperature of 28 degrees Celsius, this is perfect for planning a quick trip from Spain's golden and white sand beaches in September.
The Central Market, the Silk Exchange, and the Santa Catalina Tower, surrounded by a long promenade of lively palm trees, are all must-sees on any historical heritage tour.
For a more modern experience, visit the City of Arts and Sciences. The facility has interactive exhibits, an oceanarium, an IMAX movie theater, and an observatory.
La Gomera, Canary Islands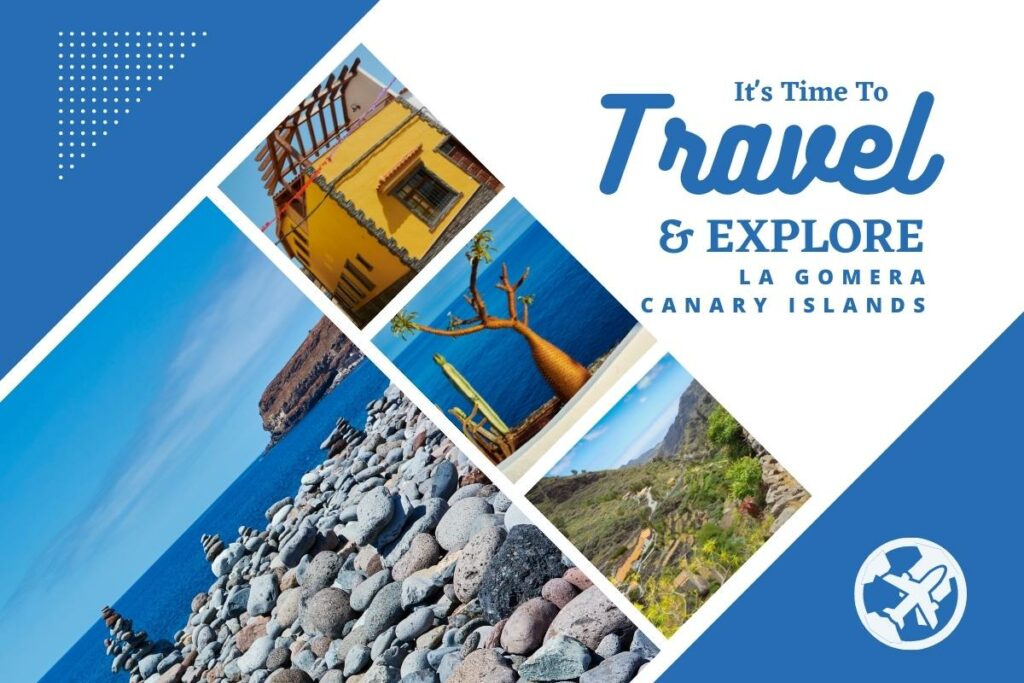 Fancy the view of the glowing volcanic mountains and black-sand beaches? Visit the Canary Islands this September. It is less expensive and less crowded during this period too.
The island of La Gomera has a gentle climate all year round, but September, when temperatures and pressure average 28 degrees Celsius, is the ideal time to visit.
Garajonay National Park's magical clean garland woodlands await your best walking pegs and trekking shoes.
Reserve a guided Amazonian hike to get the most out of your time there and learn about the town's history. It's a must to bring a hat, great walking footwear, and your finest sunblock.
Cusco, Peru
Cusco, Peru, is the ideal place to visit in September to see Rainbow Mountain's multi-hued tones of gold and turquoise up close.
The lovely weather will usually be breezy and windy enough, with an average temperature of 21 degrees Celsius. This makes it perfect for some walking trips around the city.
There is a strong Spanish influence in Cusco's heritage, as well as in its architecture and culture. Enjoy people-watching in one of the many bistros, pubs, or cafés that line Cusco's Plaza de Armas, the city's economic center.
Take a stroll through the San Blas district, a bohemian neighborhood full of exhibitions and clothing stores.
Hwange National Park, Zimbabwe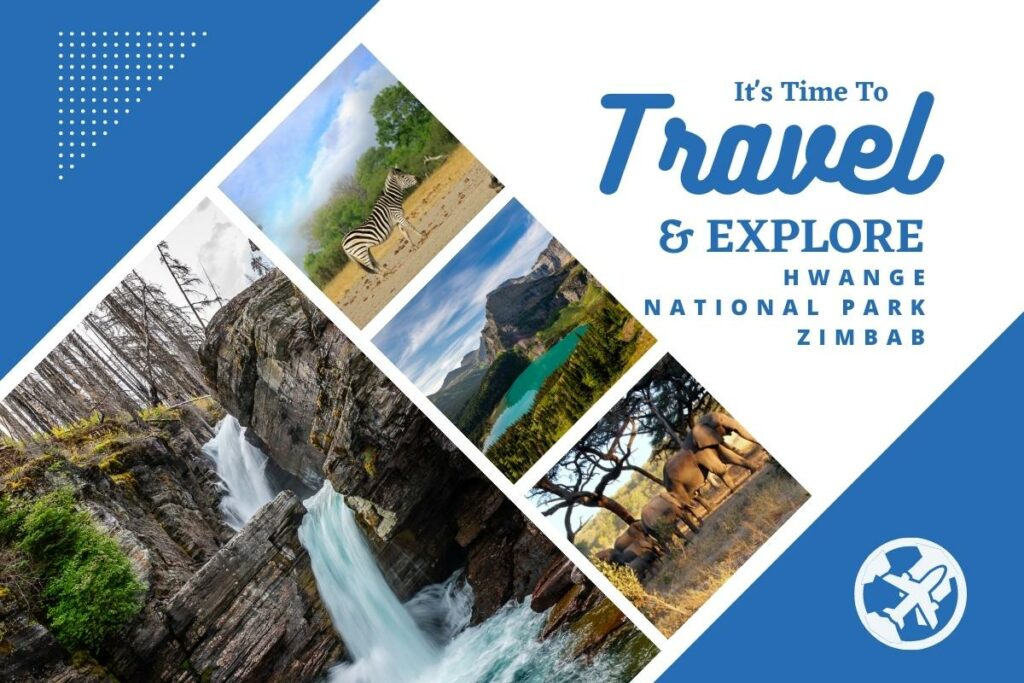 The Hwange National Park in Zimbabwe is a great place to visit in September if you desire a safari vacation without having to deal with the long line.
It is the dry season in Zimbabwe during September, with an average temperature of 30 degrees Celsius. This makes it perfect for taking a safari ride along the wildlife sanctuary of Zimbabwe.
This is Zimbabwe's most significant wildlife refuge and is known for having bulls, hippos, elephants, antelopes, and zebras. By night, sleep in a luxurious camp or lodge and take part in a daytime jeep safari and strolling safari.
Civet cats and bat-eared foxes can be seen at night if you wander out. White-water rafting on the Zambezi River below Victoria Falls is a thrilling experience not to be missed.
Tangier, Morocco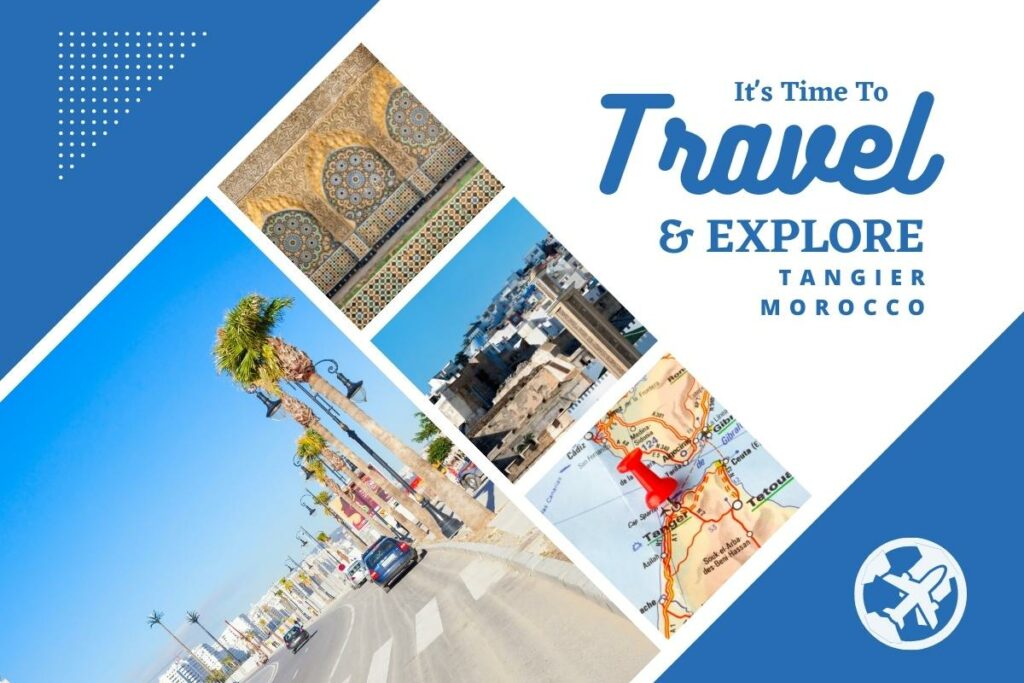 If you want to see some of the world's largest and most dynamic open-air markets in September, Tangier, Morocco, is the place to be.
There will be fewer tourists, and temperatures will drop below 25 degrees Celsius, ideal for taking a stroll around the area and admiring Morocco's modern architecture.
Tangier, Morocco, has tons of tranquil coastlines and a cooling sea breeze to offer visitors. In September, the Tanjazz Festival attracts jazz artists from around the globe and spotlights the best of these talented individuals.
Wondering what the most visited tourist attractions in Morocco are? Check out the complete list of must-see attractions that we've compiled. Visit the best Morocco tourist attractions.
Etosha National Park, Namibia
Namibia's mystical and enormous scenery is home to the world's tallest sand dunes, spectacular deserts, and numerous national parks. It is a country of extraordinary sights. Namibia is one of the best places in the world to visit in September to see wild animals and biodiversity.
The sunny climate, with an average temperature of 29 degrees Celsius, is perfect for a wildlife adventure in the depths of Namibia.
Great offers on extras like car rentals can be found through travel agents, who can also provide advice on how to save money on these types of accommodations for your vacation. Namibia is an ideal adventure travel destination with over 50% discounts in the off-season.
Wondering what the must-see tourist attractions in Namibia are? Stop stressing over the bumps in the road and start appreciating the ride with our list of must-see attractions. Visit the most popular Namibia tourist attractions.
Cotswolds, United Kingdom
If you love the scents and views of the blooming variety of flowers in the spring season, visiting the city of Cotswolds in the United Kingdom is the right thing to do in September.
With an average temperature of 19–9 degrees Celsius, this windy and cold weather is perfect for witnessing the early-morning haze over the fields of orchards.
This month, you can pick and see tons of awe-inspiring wildflowers in this city, including roses, wisteria, willows, and wild swans.
Just six miles from Cirencester, The Stump is a cozy streetside tavern and pizza lounge where you can enjoy meals. This city in the United Kingdom also has beautiful countryside, charming townships, and many country-style accommodations.
Ibiza, Spain
It's time to relax in Ibiza if you want to live life and spend the rest of your spring vacation in September on the wild side of the spectrum. This month, you can get a spot on the seaside and a table at a restaurant without making a reservation since fewer visitors are there.
The lovely sultry weather, with a usual temperature of 29-21 degrees Celsius, is perfect for a laid-back relaxation on the sands of Ibiza or an all-night party at their clubs.
Their incredibly huge local pubs are the season's attraction, and resorts and villas instantly become much cheaper.
La Bella Verde offers solar-powered board yachts for exploring the coast's more secluded areas. Nobu Ibiza Bay's stylish beachside setting is the perfect spot for outdoor seating and some sashimi.