Tokyo, Japan


Because of the mild temperatures and the wide variety of things to see and do in March, Tokyo is a fantastic destination for families in the spring. It truly is one of the best places to visit in Asia at any time of the month.
The average temperature hovers around 14–4 degrees Celsius, perfect for witnessing the lovely cherry blossoms as the streets and green spaces are engulfed in colorful flower petals.
Head to Disneyworld or the Sanrio Puroland to meet Hello Kitty and the other most attractive characters we know that came from Japan. At Sushi-Ro, you can eat sushi for a reasonable price. The sushi is delivered on a conveyor belt at this national sushi loop.
Wondering what the fascinating tourist attractions in Japan are? We have compiled an amazing list of must-see attractions to make your next trip to Japan more fulfilling. Visit the most interesting Japan tourist attractions.
Hong Kong
If you're looking for somewhere exciting to spend your spring break, Hong Kong is the best place. Hong Kong's low cost of living will surprise you! As in any major city, there are countless things to do, but there are a few that you should definitely not forget.
The average temperature is mainly 21–17 degrees Celsius, so it will most likely be breezy and windy. This makes it perfect for visiting some of their stunning green spaces and spectacular pavilions, all for free!
Come to the tranquil Cheung Kong Park for some fresh air and relaxation. Take a tram directly up the mountain to enjoy the panorama from the summit of Victoria Peak. The buildings in this area put on a nightly illumination and live performance show called Symphony of Lights, so plan to be there before the evening.
Are you curious about the popular places to visit in Hong Kong? Check out the complete list of must-see attractions that we've compiled. Hop over to the main Hong Kong tourist attractions.
Bali, Indonesia


If you're looking for a place to enjoy water sports and snorkeling during spring break, look no further than Bali. Bali is a great place to take the whole family on vacation. It's affordable and has a wide variety of family-friendly hotels.
The average temperature hovers around 31-27 degrees Celsius. This will mostly be sunny and balmy, perfect for a day at the beach or visiting their famous cultural hubs in town.
There is so much to experience in Bali, like the world-class surfing locations that make it a swimmer's paradise.
Apart from the beaches, Ubud, Bali's cultural center, is a great place to learn about the island's fascinating heritage. Ubud Market is a great place to find lovely, handcrafted goods and some of the most beautiful rice paddies in the area.
Kerala, India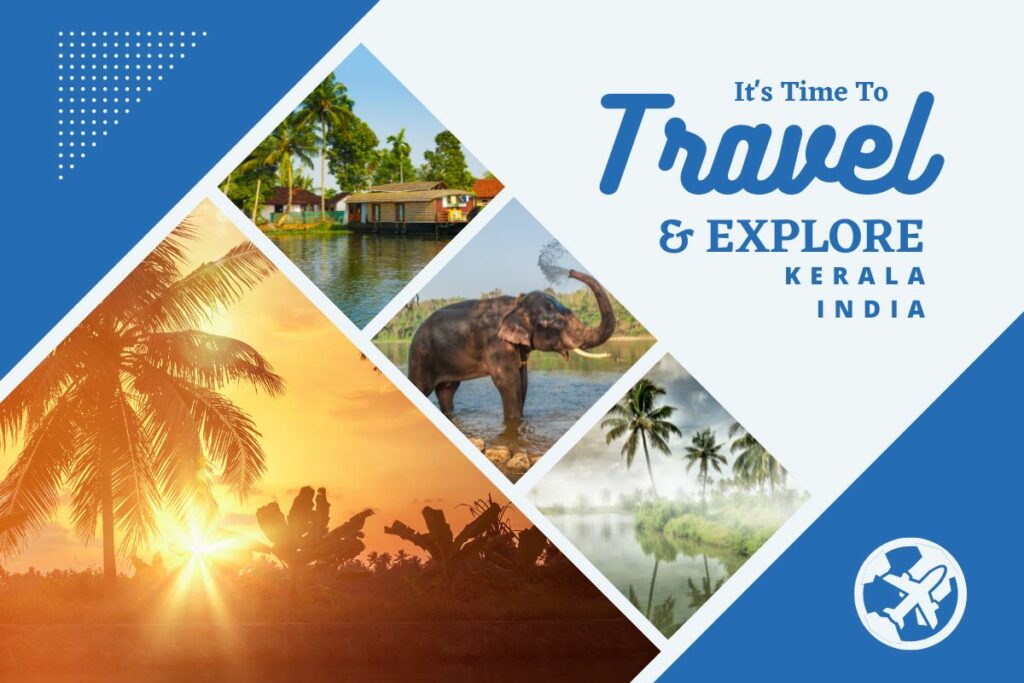 Kerala, India's charm and vibrancy will captivate you. With its maze of canals, palm groves, and crystal landscapes, this place is known as God's favorite land. Kerala is a great place to visit in March before the weather gets too humid and scorching.
With an average temperature of 89-78 degrees Celsius, this lovely weather is perfect for tourists to dedicate the afternoons to the gorgeous beaches and observe the sunset.
You should not miss out on some of Kerala's unique travel experiences. Witness the Indian classical dance, Kathakali, while on a houseboat in Kerala's swamplands. To see the work of artists from all over the world in an exhibition that will only be on display for a few months until March, go to the Kochi Biennial Art.
Kathmandu, Nepal
If you're looking for a family vacation during spring break in March, consider a trip to Kathmandu! There is much to see and do in this ancient city for both children and adults. Adults can enjoy 5-star hotels and romantic restaurants within their budget, and children can discover the ancient ruins. It is one of the best places in Asia to visit in March.
The breezy and cozy weather, with an average temperature of 25–9 degrees Celsius, is perfect for strolling around and taking in the picturesque scenery of Kathmandu.
The Monkey Temple should not be missed in Kathmandu for fun interaction with different monkey species. Visit Patan Durbar Square and the medieval streets, where you'll find primitive sanctuaries and secret stupas.
Wondering what the tourist attractions in Nepal are? Seeing something in person is infinitely more valuable than hearing about it a thousand times; here is a list of must-see attractions. Click here for the most popular Nepal tourist attractions.
Rishiri Island, Japan
When visiting Japan in the spring, you can avoid the crowds by visiting Rishiri Island on Hokkaido's northernmost coast, which is far from the most popular destination in the country. It is one of the best places in Asia to visit in March.
Winter's cold snow has melted by now, with an average temperature of 29–40 degrees Fahrenheit, revealing a lush green landscape perfect for outdoor activities like hiking.
The first thing you should do is climb Mount Rishiri, the area's most famous landmark. It's a grueling climb up the mountain, but you'll get to see an alpine forest along the way. The seafood in Hokkaido is amongst the greatest in Japan.
Have you been curious about the popular places to visit in Japan? Our awesome list of must-see attractions will help to therapeutically enhance your future visit to Japan. Hop over to the most interesting Japan tourist attractions.
Gwangmyeong, South Korea


Tourists are attracted to South Korea all year round. Still, the month of March is viral because of the lively restaurants and bars, rich history, tasty food, and endless shopping that go hand in hand with the lovely, breezy weather. So, book your vacation here too!
With an average temperature of between 11 and 23 degrees Celsius, springtime in South Korea is a great time to visit the city because of the cooler temperatures.
It's impossible to miss the city's incredible local cuisine and eateries. If you're in the area, there are some great restaurants in the Myeongdong neighborhood. Visit Nami Island's enjoyable sights on a day tour from Gapyeong. Another option for seeing one of the state's largest Chinatowns is to travel to Incheon.
Busan, South Korea
In March, Busan, South Korea, is the ideal destination for those seeking a peaceful and fun vacation at the same time. Busan, the country's second biggest city and one of the top locations to see the cherry blossoms in early summer, is located on the peninsula's southern coast. It is one of the best places in Asia to visit in March.
The average temperature during this month goes from 13–4 degrees Celsius, which is lovely, breezy, and wet weather perfect for experiencing Busan's spectacular landscapes and modern buildings.
When looking for an accessible location for your Korean adventures, go to Haeundae. It is right in front of the seaside and one subway station from Dalmaji Hill, where the best cherry blossoms can be seen.
Daejeon Ecological Park is the place to go if you want to see canola flowers and cherry blossoms simultaneously.
Nanjing, China
Nanjing, the capital of Jiangsu province, is a great place to visit in March. Visitors to this stunning city are captivated by its seamless connectivity of world-class tourist spots, delightful Nanjing food culture, exciting recreational activities, and rich cultural heritage. It is one of the best places in Asia to visit in March.
When spring arrives in March, with an average temperature of 14.5 degrees Celsius, plum plants burst into bloom.
To see the best of ancient Nanjing, make your way to Purple Mountain, home to many historical sites and natural beauty spots.
Visiting the solemn Nanjing Massacre Memorial is essential to understanding modern Nanjing's most notorious past. This is where tourists line up to pay their tribute to the monument.
Con Dao Islands, Vietnam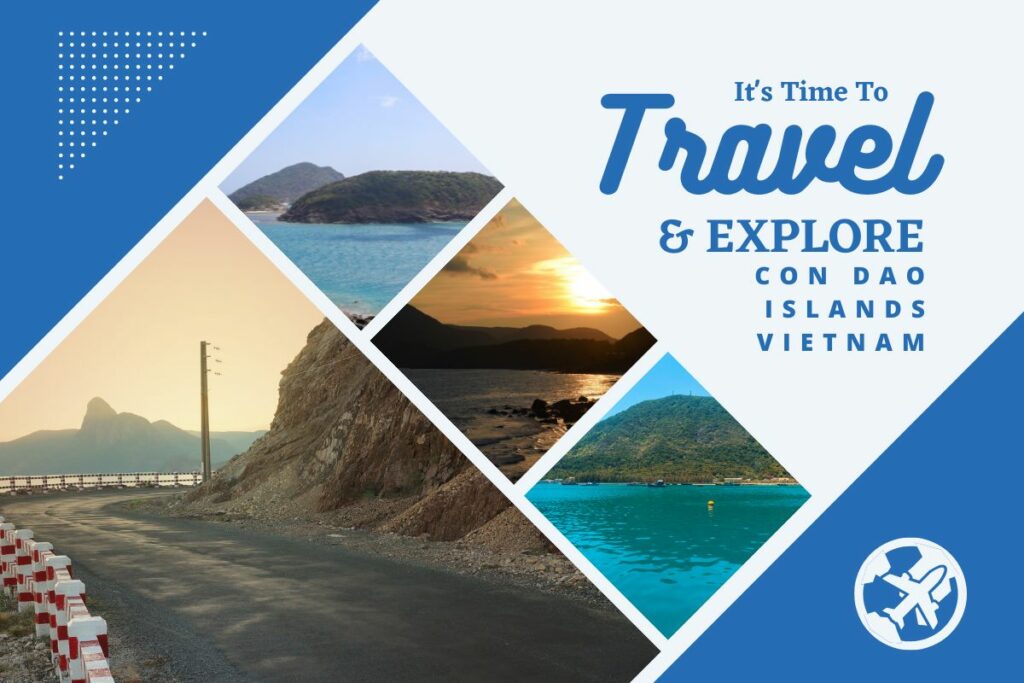 Early summer is a beautiful time to visit Vietnam's Con Dao Islands, one of the country's most popular tourist destinations. You'll be spoiled by the most transparent waters, cleanest spots, fewer tourists, and year-round hot weather in this part of the country.
With an average temperature of 31 degrees Celsius, this will surely be sunny enough to make your stay in Vietnam enjoyable and let you experience everything on the islands.
You should bring your bathing suit because the scuba diving day tours will be one of a kind. There are lots of bright fish swimming among the coral reefs.
In addition to the water sports, tourists can also tour the old prisons, complete with their infamous "tiger cages," and learn about the murky past of Con Dao.
Danang, Vietnam
If you want a weekend escape from the city, head to Danang, Vietnam, for your quick vacation this March and experience the scorching summer heat on one of their stunning beaches. It is one of the best places in Asia to visit in March.
With temperatures averaging between 33 and 31 degrees Celsius, you would like to spend your days between slumps in the lagoon or sea and lounging underneath an umbrella. Just remember to bring along some water and sunblock to stay hydrated.
If you've already been to the beach, Danang is full of exciting tourist spots. Stunning vistas of south Danang can be seen from atop Marble Mountain.
Visiting Ba Na Hills and crossing the naturally beautiful Golden Hands Bridge is a must on any tour to Danang.
Quy Nhon, Vietnam
Because it is a less-trodden tourist spot, those planning a trip to Vietnam often overlook Quy Nhon. And yet, anytime in March is a fantastic time to go. It is a small coastal town in central Vietnam known for its relaxed atmosphere and lack of tourists.
This lovely city's temperature hovers around 98–72 degrees Fahrenheit this month, making it perfect for a summer night out or an all-day trip around the little town of Vietnam.
Scuba diving and relaxing on the shores, checking out the Cham Towers, discovering Stone Egg Beach, and sipping cocktails on the sand late at night are some of the best things to do in Quy Nhon.
Abra, Philippines
If you are looking for history and stunning natural scenery in one place, the city of Abra in the Philippines is the perfect place.
The weather can be scorching hot this month, with an average temperature of 33-28 degrees Celsius, so prepare a lot of sunblock and hats to avoid heatstroke.
Travelers to La Paz can learn about traditional textile production methods at handicraft shops in Bulbulala and Udangan. They can also observe the transformation of bamboo into valuable household items.
Two churches built during the Spanish colonial period can be found in Poblacion. The town's distinctive Abong Abong Festival is held annually during Easter week.
Nagoya, Japan
If you want to visit Nagoya, Japan, you should go in the spring. The stunning cherry blossoms that bloom briefly at this time of year contribute to the season's popularity. It is much simpler to get around with young children and lots of luggage because there are fewer tourists than in Tokyo.
The average temperature around this city hovers around 14-3 degrees Celsius, a breezy and pleasant temperature. This is perfect for a day of sightseeing in Nagoya's most famous landmarks or a picnic underneath the cherry blossoms of Tsurumai Park.
Don't leave Japan without seeing Nagoya Castle, an exquisite replica of one of the country's most magnificent palaces. With its unique Lego models of famous landmarks from all over the country, Legoland Japan is a delightful attraction for the whole family.
Local cuisine in Nagoya is excellent and should not be overlooked. Try out their deep-fried pork cutlet smothered in a flavorful fermented soybean sauce called Miso Katsu.
Have you wanted to know about the interesting tourist attractions in Japan? Our awesome list of must-see attractions will help to therapeutically enhance your future visit to Japan. Visit the main Japan tourist attractions.
Jerash, Jordan


Take your kids to Jordan if they enjoy being outside and learning from new and exciting experiences. When temperatures in Jordan are in the sweet spot between summer and winter, this is the time you should visit to get the greatest advantage of the country's many attractions. It is one of the best places in Asia to visit in March.
The days are usually warm during March, with an average temperature of 61–99 degrees Fahrenheit. This is perfect to see your kids play around and have fun in the lovely city of Jordan.
Some lovely destinations in Jordan you should not forget to visit are the Wadi Rum, Ramada Resort by Wyndham, and Obeid's Bedouin Life Camp. Don't miss out on the fun of discovering the city's mysteries as you drive along Kings Highway.