Gili Island, Indonesia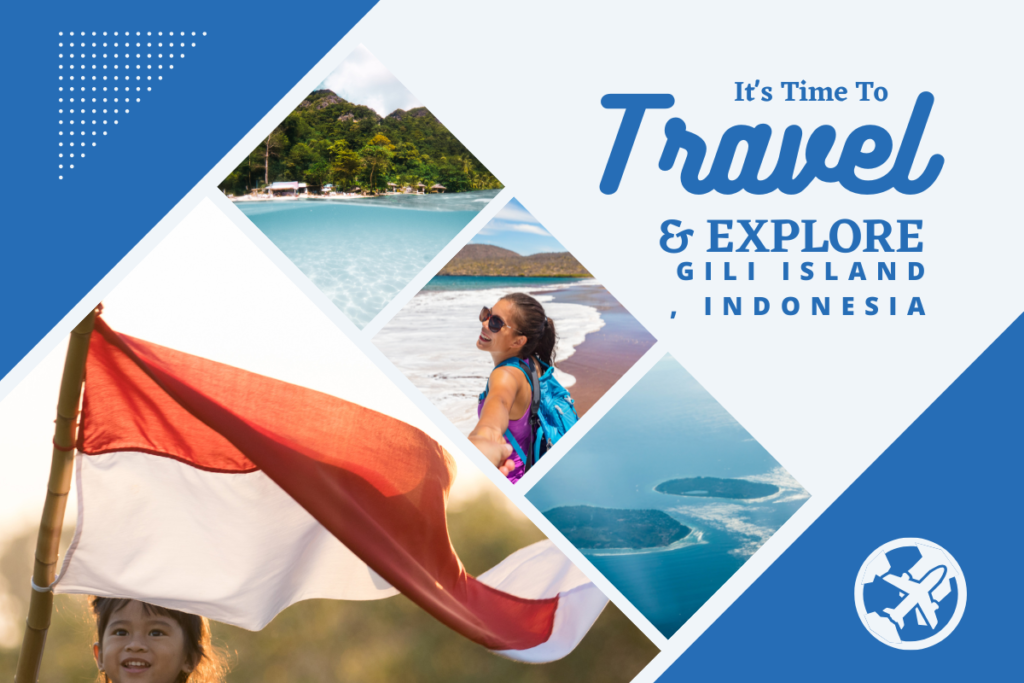 Some of the world's most breathtaking scenery can be found in Indonesia. The islands' stunning shorelines, the variety of their landscapes, and the balmy climate will captivate you. If you want to visit Asia in September, Gili Island in Indonesia is the place to go.
The temperature ranges between 21 and 25 degrees Celsius. Visiting the Gili Islands in lovely weather is like falling in love with travel all over again.
Gili Island is a remote destination that can be toured in a single day. You can take a speedboat to reach the Gili Islands from Bali. Taking the public ferry is another option, although it is more time-consuming.
Trawangan, also known as the party island of Gili, is the most accessible island for vacationers on a budget. Gili Meno is popular with honeymooners because it has a more laid-back vibe than the neighboring party islands.
Almaty, Kazakhstan
Almaty, the cultural capital of Kazakhstan, is a great place to visit in September because the cool mountain air makes it comfortable to walk around and take in the sights.
Temperatures are typically between 25 and 12 degrees Celsius. The lake is at its most beautiful and active in September, making it a great month to visit.
There are a lot of great places to visit in the city, especially if you're interested in learning more about the country's Soviet history.
The Kazakhstan Hotel's rooftop bar is a great place to take in the sights of the downtown area.
Equipped with miniature telescopes, this former Soviet hotel with social realist architecture offers a luxurious stay for tourists.
Do you want to know what the tourist attractions are in Kazakhstan? Wait no more. Hit the road now and visit the must-see attractions. Click here for the most popular Kazakhstan tourist attractions.
Nusa Penida, Indonesia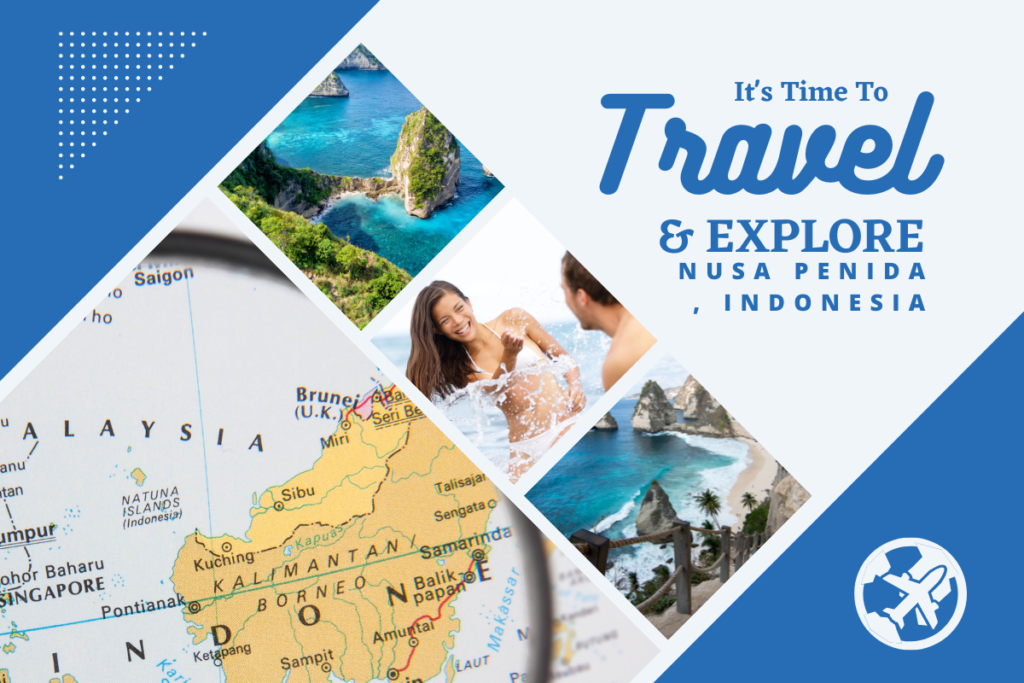 The month of September is perfect for a vacation to Nusa Penida. It's still the dry season, but it's not the summer break, so there won't be as many tourists, and prices won't be as high.
The typical range of temperatures is between 32 and 19 degrees Celsius. This beautiful weather is ideal for exploring the island and taking in the breathtaking scenery, uncrowded beaches, and spectacular clifftop views.
A trip to Kelingking beach is not complete without a photo taken above its T-rex-shaped rock formations. The Angel's Billabong tidal lagoon and Broken Beach are two surreal sights worth seeing. To dive into a stunning location and swim with manta rays, visit Crystal Bay.
Komodo Island, Indonesia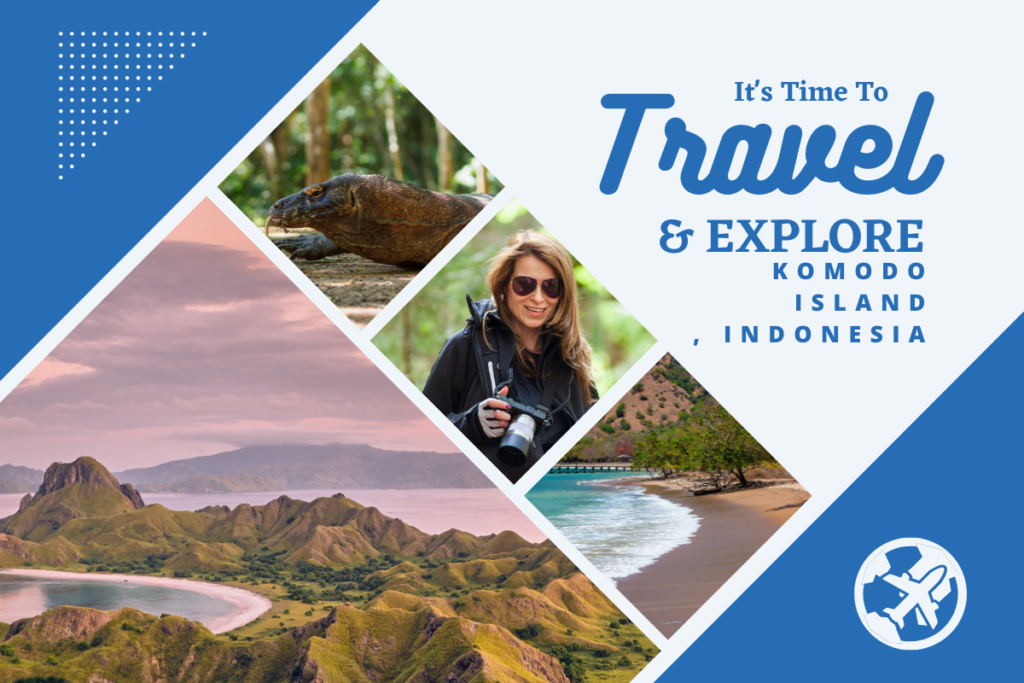 The Indonesian island of Komodo is fantastic to visit in September because of its pleasant weather. There are fewer tourists around because it is not the peak season, the waves are small, and the wind is calm.
This is the warmest month of the year, with average temperatures of 87 degrees Fahrenheit. The weather is ideal for a few days on a houseboat, exploring the best tourist spots in the park.
Dive into Komodo National Park for an unforgettable experience. Get surrounded by majestic Manta Rays, oceanic fish, and a stunning variety of tropical fish.
This month is ideal for spotting stingrays and migrating sperm whales! You can visit Komodo Island to see the dragons if the weather is nice.
Jeddah, Saudi Arabia
Jeddah, located on the western coast of Saudi Arabia, is one of the best places to visit in the country during September. It's much more comfortable to stay in than in the summer.
Temperatures are typically between 33 and 26 degrees Celsius. This sunny weather is ideal for sightseeing in Jeddah, whether you want to explore the city's historic district or check out the city's modern skyscrapers.
Visit the beach boulevard of Corniche to see modern glass and concrete skyscrapers. The old town has scenic narrow streets and bazaar just across the street. Red Sea diving and beach resorts are not far from the city center.
Jaffna, Sri Lanka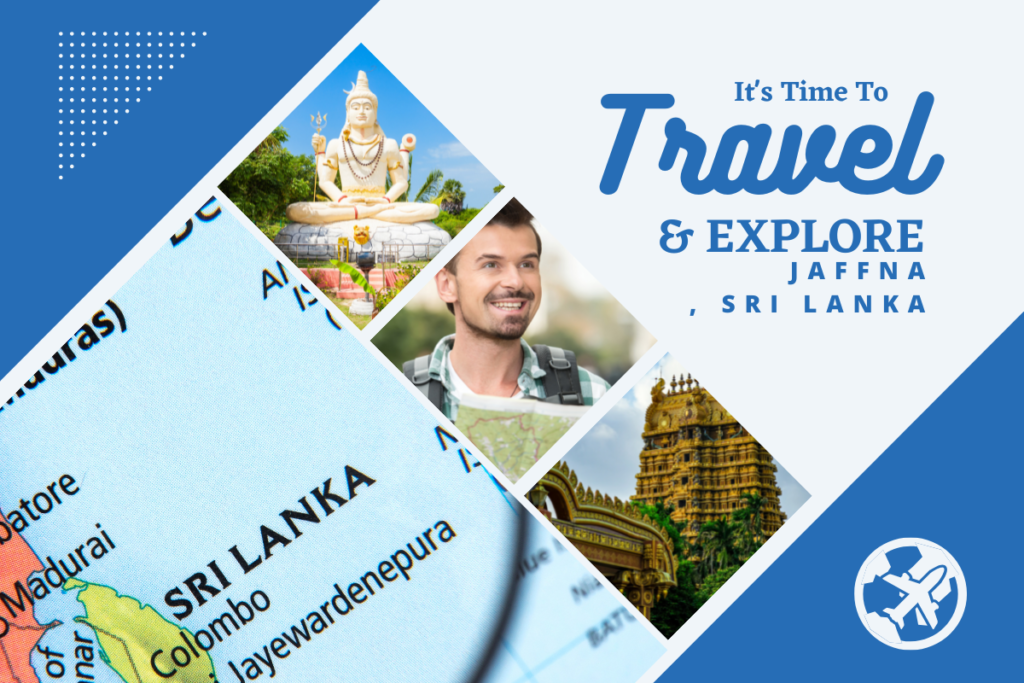 September is a great time to visit Jaffna because the city is unlike any other in Sri Lanka. Jaffna has a lot of exciting activities, and you can participate in them without having to contend with a swarm of other tourists.
The average range of temperatures is 32–26 degrees Celsius. The warm and pleasant weather makes it an exciting time to see the damaged buildings in Jaffna during the civil war that ended in 2009. This demonstrates the country's tragic past and how the city is returning to normal.
Yaar Hostel is the sole option for solo travelers on a tight budget in Jaffna. Explore the city of Jaffna by going to the Jaffna Fort and some of the city's Hindu temples.
Pamir, Tajikistan
Why not spend your vacation on the lovely Pamir Highway in Tajikistan? The beautiful countryside, which is said to have many advantages, is often overlooked by travelers. This makes the trip in September all the more enticing.
Daily temperatures average around 11-2 degrees Celsius. If you want to avoid the heat, September is an excellent month to witness picturesque views of maple trees in vibrant red while the sky is brilliant blue.
Some of Central Asia's most breathtaking mountain scenery is found along this route. You may want to stopover at the verdant Bartang valley or the culturally diverse Wakhan corridor, which runs along Afghanistan's border.
Wondering what attracts tourists in Tajikistan? Seeing something in person is infinitely more valuable than hearing about it a thousand times; here is a list of must-see attractions. Click here for the interesting Tajikistan tourist attractions.
Koh Phangan, Thailand
To visit the most beautiful island in the Gulf of Thailand, add Koh Phangan to your list of stops. Half of its landmass is a nature preserve, so the luscious greenery will not be destroyed to make way for more tourist attractions.
The average range of temperatures is between 31 and 26 degrees Celsius. This makes September a great month to visit Koh Phangan. Though we are entering the rainy season, the weather has been relatively mild.
There are plenty of stunning public beaches all over Koh Phangan. Many of these locations feature coral reefs that are only a short swim from the shore and are perfect for snorkelers. The island regularly hosts street food stores, several stylish cafes, and paths for hiking.
Lhasa, Tibet
Lhasa, Tibet, is an excellent place for a vacation in the fall because it is gorgeously stunning, and you can quickly appreciate it.
In the fall, the city of Lhasa in Tibet is at its most beautiful and welcoming. At this time of year in Tibet, you can expect sunny skies, vibrant greenery, and cool temperatures, all of which are ideal for an extended stay.
The average temperature is between 21 and 7 degrees Celsius. September is a great month to visit because the temperature is pleasant, and the leaves are at their brightest.
Adventure travelers looking for a new and exciting outdoor experience should consider a trip to Tibet. The Everest Base Camp Trail, the Lake Manasarovar, and the Mount Kailash Trail are all excellent options for Tibetan trekking.
Gorkhi Terelj National Park, Mongolia
If you're considering taking a trip to Mongolia in the fall, don't forget to include the Gorkhi Terelj National Park on your go-to list. During September, the area comes alive with the addition of vibrant yellow foliage.
Temperatures are typically between 3 and 17 degrees Celsius. The cool breeze makes it perfect weather to explore the park's unique rock formations or ride horseback in the park's fields.
Archery is a popular sport in Mongolia, so try this fun activity while you are here. Another beautiful place in Mongolia to enjoy the season is Ejin Banner. There are also tons of festivals to celebrate in September, including the Golden Eagle Festive in the Altai Mountains.
Puerto Galera, Philippines
If you're looking for a hidden gem in Asia without breaking the bank, look no further than Puerto Galera. The Philippines is your lucky destination this September because the island has the perfect blend of exciting activities and more traditional sightseeing tours.
The typical range of temperatures is between 31 and 26 degrees Celsius. The warm, sunny weather is ideal for inexpensive outdoor pursuits like paddle boarding and scuba diving.
Puerto Galera is one of the most popular travel destinations in the Philippines because of its gorgeous beaches, diverse marine life, and breathtaking scenery.
Bangladesh, India
Bangladesh is an excellent option if you want to travel to Asia on a budget with fewer tourists in September. You may have the entire tourist attraction to yourself in this country because travelers often overlook it.
During this month, the average temperature in this small town in Bangladesh is a pleasant 32 degrees Celsius, making it an excellent month for a sightseeing vacation.
The country of Bangladesh has much to offer. It's a place you should visit because it will surprise you with its rich history, vast jungles, pristine beaches, and hospitable people. You may also want to see Cox's Bazar, the longest beach in the world.
Islamabad, Pakistan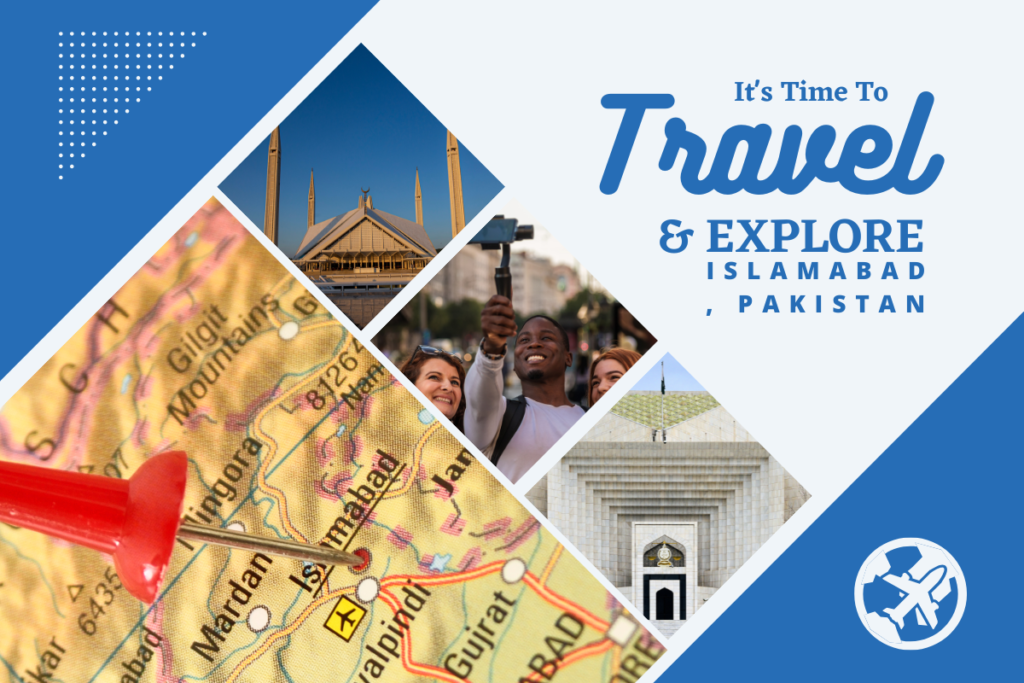 Pakistan is a beautiful place to visit, even if it isn't the first place that comes to mind when considering places to visit in Asia. In this area, you can find some of the world's highest mountains, stunning deserts, and verdant forests.
An average of 87 degrees Fahrenheit is being experienced. Fantastic weather like this makes exploring Pakistan's many sights a pleasure.
Despite the stereotypes, increasing numbers of curious travelers are visiting Pakistan now that the country is relatively risk-free.
One of the most inexpensive countries to stay in for a weekend getaway in Pakistan, which is more affordable than India.
Have you been curious about the popular places to visit in Pakistan? Stop looking further. All the must-see attractions are on our website. Click here for the top Pakistan tourist attractions.
Tehran, Iran
Traveling here will astound anyone who is intrigued by Persian heritage and traditions. From its deserts to its underground caverns and cascading waterfalls, Iran is a country rich in natural beauty. Any September traveler will find something to their liking in Iran.
Typically, the temperature is between 92 and 72 degrees Fahrenheit. This is the best time to see Iran's most famous sights, such as the colorful buildings and intricate murals for which the country is known.
Iran has only recently become a popular tourist destination, but its profile has risen rapidly. It's an ideal vacation spot for those on a tighter budget. There's so much more to this country!
Yerevan, Armenia
Armenia, a small country surrounded by Georgia, Azerbaijan, Turkey, and Iran, might be one of the cheapest Asian countries to visit on your next vacation.
The typical temperature hovers close to 29 degrees Celsius. This makes it a wonderful place to explore the city and learn about the culture and history of beautiful Armenia.
In addition to bustling cities and fantastic hiking trails, over 4,000 beautiful monasteries and churches can be found in this rarely-visited country. You can find many hidden gems in this often-overlooked travel destination.
Have you wanted to know about the fun tourist attractions in Armenia? Travel with no regrets. Let our curated list of must-see attractions help you. Click here for the top Armenia tourist attractions.