Gansu, China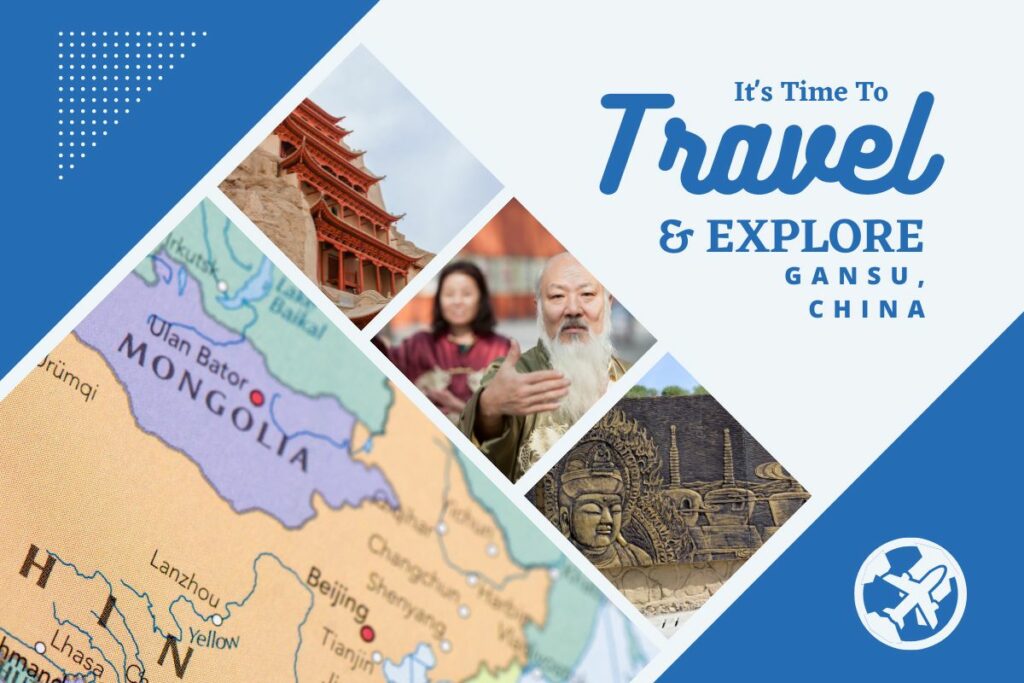 Some of the most beautiful scenery you have ever seen is found in Gansu, in northwest China. Tons of flowing rivers, deserts, and spectacular mountain formations are also in Gansu, which you might want to witness in January after the long Christmas holiday. It is one of the best places in Asia to visit in January.
With an average temperature of 16 to 37 degrees Fahrenheit, this wintry weather is perfect for some winter activities or staying at their luxurious hotels that offer hot springs and warmers to get rid of the winter blues.
The Thousand Buddha Caves in the Mago Grottoes are the first place you should go because they're considered the most important discovery of the twentieth century.
Crescent Lake, takes its name from its crescent form. It is widely regarded as the first wilderness lake encircled by sand dunes and is another popular tourist attraction in this city.
Singapore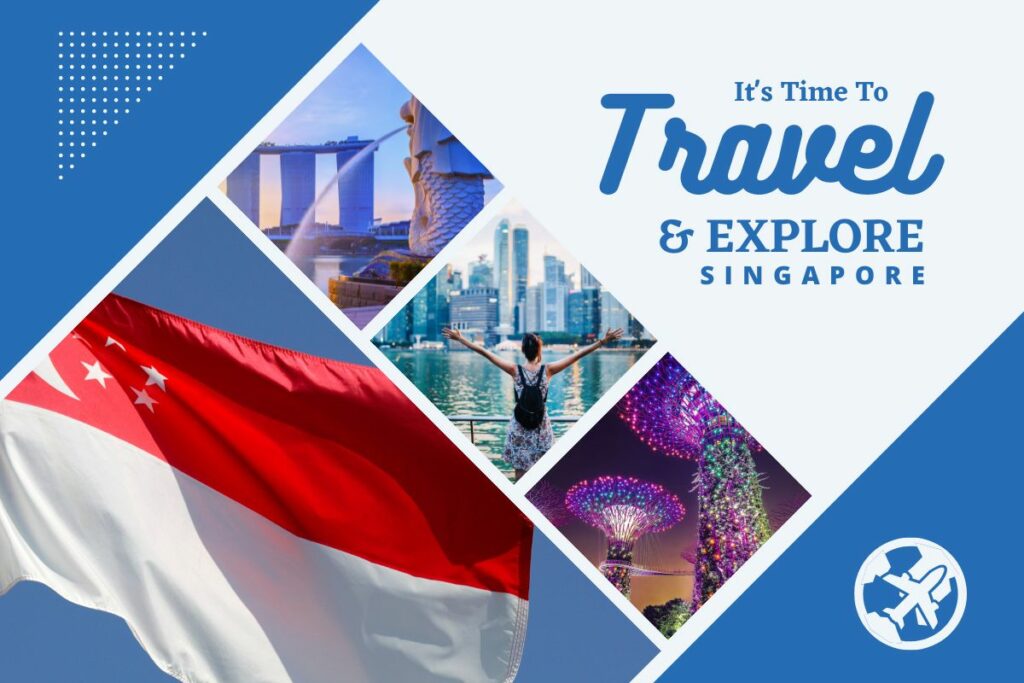 In the winter, it's a perfect incentive to travel to Singapore and get away from the cold. This city has cheap and tasty street food, lovely green space and pedestrian walkways; convenient transportation; and an enormous number of marketplaces.
Throughout the month, temperatures will range from 30 to 24 degrees Celsius, which will be mostly humid and sunny, with the possibility of rain showers. Don't be discouraged by the rain because there are plenty of indoor options.
The Gardens by the Bay are a great place to start your trip. It's great to stroll through the park and admire the lush forests.
Check out the OCBC Skyway, Cloud Forest, and Flower Dome, as these are some of the most visited places in Singapore. The Supertrees' free light and live performances can be seen in the evening.
Want to know the best places to visit while you're in Singapore? Stop researching; start enjoying the must-see attractions. Click here for the most popular Singapore tourist attractions.
Galle, Sri Lanka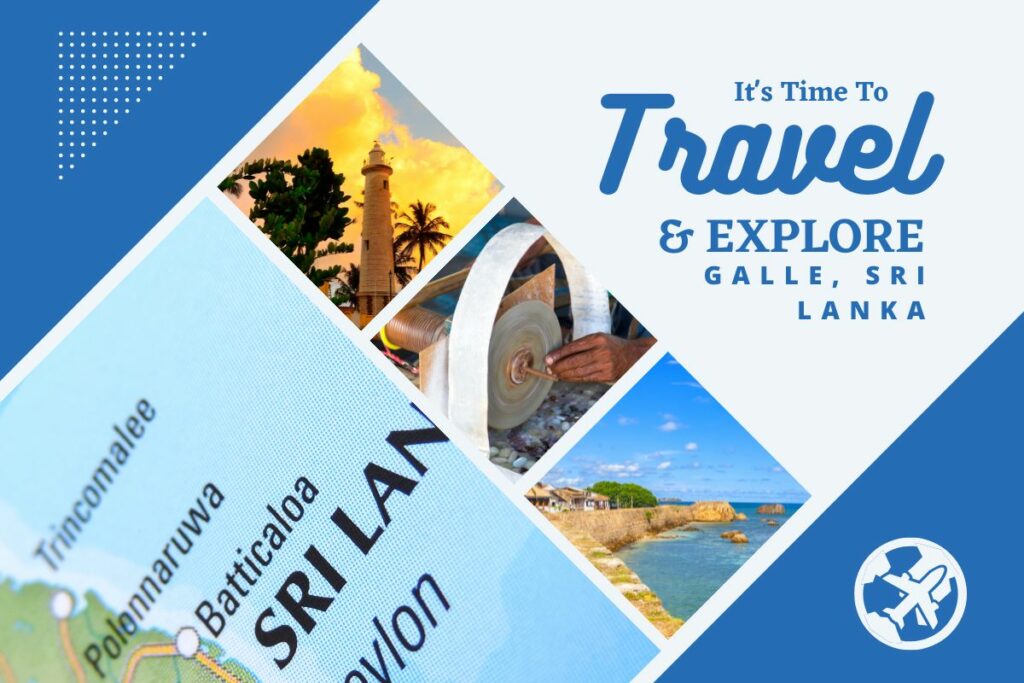 Galle, Sri Lanka, is a must-visit among the best places to visit in Asia during the winter. It's a tropical island with magnificent shorelines, plenty of natural landmarks, nature reserves, and prehistoric ruins to explore. Don't miss out on this great destination to see in January.
The usual range of temperatures is between 27 and 32 degrees Celsius in this area. Little rains are starting to fall in other parts of Sri Lanka, but they are brief and have a cooling effect, so they don't detract from the experience of a getaway.
Accommodation is not a problem in Sri Lanka. The rental market here is extremely well-developed. Hikkaduwa, Mirissa, and Unawatuna are the most expensive places to stay in Sri Lanka. With a group of friends, you'll save money and time by renting a house with multiple bedrooms and a jacuzzi.
Bali, Indonesia
Because of the sultry humidity and heat, Bali is the perfect place to visit in January. If you plan on doing any outdoor adventures or simply relaxing on the beach, now is a great time to come.
The average temperature in Bali is 31–25 degrees Celsius, so there can be rain. However, the rain only lasts a few hours and then stops for the rest of the day, so it's a nice thing.
Complete as many bucket list activities as possible. There are countless shrines to visit, outdoor activities like trekking Mount Batur, canoeing, scuba, and river rafting, as well as vibrant paddy fields and waterfalls to explore.
Hanoi, Vietnam
For travelers looking for affordable lodging and food, as well as low-cost dive and surf-guided tours, Vietnam is a great Asian destination to include in your dream vacation during January.
The south of Vietnam has the most pleasant and driest climate, with daytime temperatures averaging 32–27 degrees Celsius. It's a great time of year for surfers and thrill-seekers alike, as the weather is warming up and the waves are getting bigger.
During winter, a boarding house is visitors' most popular lodging choice. If you eat at places frequented by residents rather than tourists, you can get good food for a reasonable price. Classic Vietnamese dishes such as pho bo soup and banh mi sandwiches must be tasted during a visit to Vietnam. Seafood, vegetables, and meat abound in Vietnamese cuisine.
Okinawa, Japan
Okinawa, Japan, is a popular destination for skiers and snowboarders during this time of year in January because of the fresh powdery snow and clear blue skies.
While the rest of Japan is freezing, this part of the country averages 65-70 degrees Fahrenheit the entire winter season. It is just perfect and not too hard to have a vacation in.
For some fun in the snow, visit Niseko and Zao. This month is a great time to visit Okinawa's beaches because the weather is mild, and there aren't any scorching hot days. Check out the famous Ishigaki beach or the world-renowned Okinawa Churaumi Aquarium.
Do you want to know what the best tourist attractions are in Japan? The feelings of chaos never last forever. The consequences of regrets are irreversible. Let's not miss out on these incredible must-see attractions. Visit the main Japan tourist attractions.
Taipei, Taiwan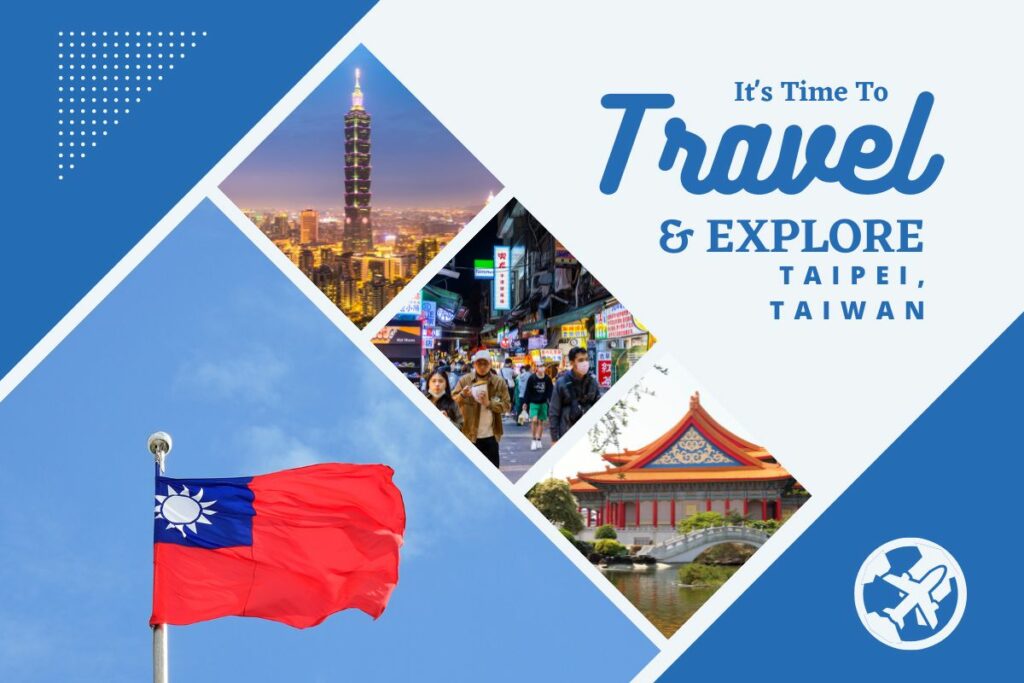 Taiwan's capital city is a great place to visit in the winter for its warmth and to learn about Taiwan's rich and ancient culture, which has been preserved for all these years.
The usual temperature is 15–24 degrees Celsius, perfect for witnessing the city's stunning natural beauty without getting sunburned and sweaty by the heat.
There are plenty of things to see and do in this fascinating city, which combines American, Chinese, and Japanese cultures. The 1,670-foot-tall bamboo-shaped Taiwan 101 tower is a great place to get a bird's eye view of the city below if you ever find yourself in this bustling city.
Have you been curious about the interesting places to visit in Taiwan? Travel with no regrets. Let our curated list of must-see attractions help you. Click here for the best Taiwan tourist attractions.
Bangkok, Thailand
The capital city of Thailand, Bangkok, is a must-see stop on any trip to the country. A visit to this tourist hotspot is made more enjoyable by its slower pace. However, it has over 100 Buddhist temples, tasty street food, and Thai massages.
There is a lot of humidity in the air, making it feel quite hot. In the mornings, the temperature ranges from 29 to 32 degrees Celsius. While the evenings are much cooler, with 15 degrees Celsius on average.
Spend some time exploring the city's highlights, such as the Bazaar, and consider taking a walk along the lagoon surrounding the city. Hike through Doi Inthanon National Park and visit yet another temple while you're there.
Koh Samui, Thailand
It's best to spend the winter season in Koh Samui to escape the bitter cold at home. Thailand's busiest month is January, when visitors flock to the country to enjoy the pleasant climate. Thailand's winters are lovely this year.
A temperature of 30 to 23 degrees Celsius is ideal and comfortable. Because of the year-round sunshine and eternal blue skies, Koh Samui is an excellent choice for a winter getaway.
The Christmas and New Year's holiday crowds have dissipated, and you can enjoy some peace while on vacation. Indulge in a luxurious spa treatment or go swimming in the sea or scuba diving with a trip to Koh Samui. On a Friday night, stroll through Fisherman's Wharf for some of the best street food on the island.
Sihanoukville, Cambodia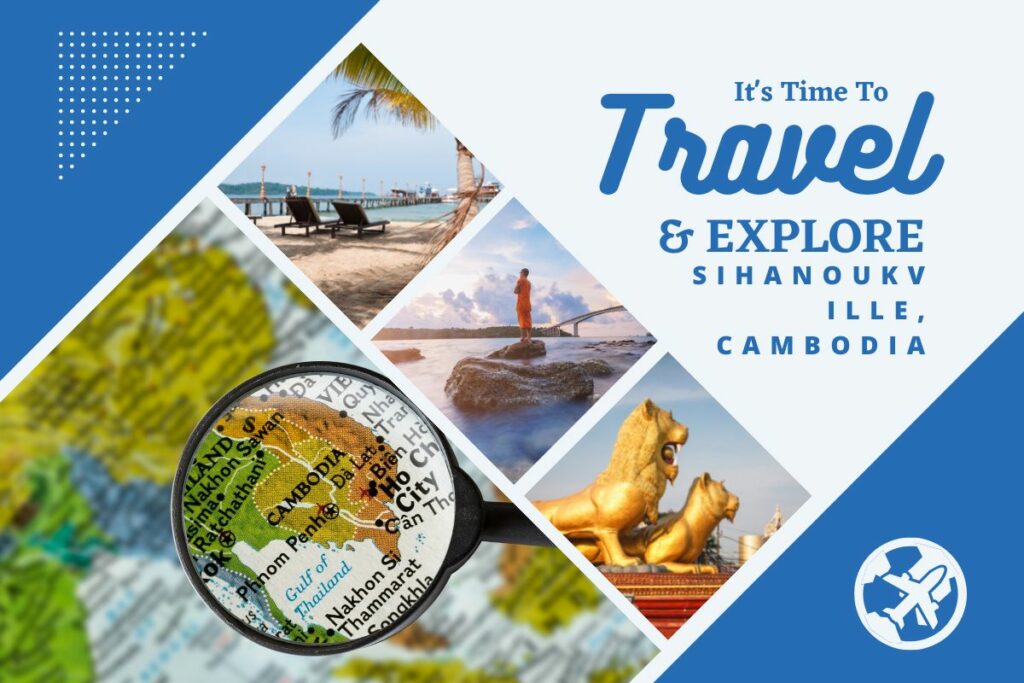 If you're planning a Cambodia vacation as a winter getaway, Sihanoukville is an excellent choice due to its sultry islands, spectacular vibrant beaches, and hot climate.
With an average temperature of 28–25 degrees Celsius, this sunny weather in the winter is perfect for soaking up the sun on the sand or taking a cruise to one of the many tropical islands of Cambodia, like Otres beach.
It's known for its beaches filled with palm trees and spectacular scenery, but there are plenty of laid-back spots to visit. Visit Wat Leu Pagoda, a local market, to taste Thai culture. In addition, there are 16 casinos in Sihanoukville to choose from if you'd rather gamble than relax.
Are you curious about the top places to visit in Cambodia? Put an end to your search right here with our must-see attractions. Hop over to the most interesting Cambodia tourist attractions.
Luang Prabang, Laos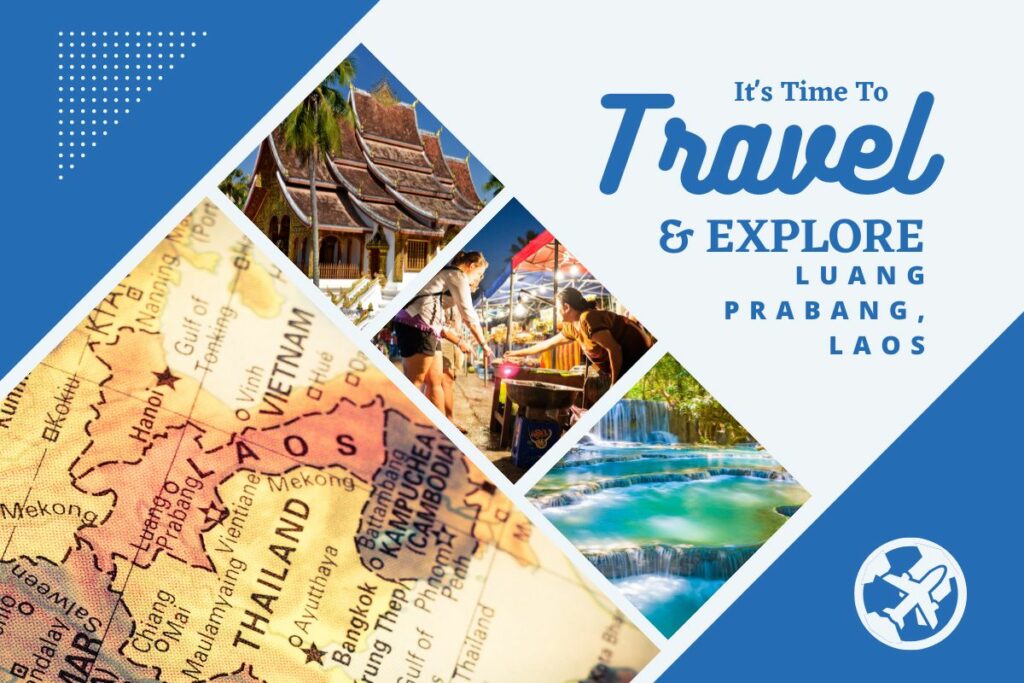 A UNESCO World Heritage Site, Luang Prabang in Laos is a great place to visit in Asia in January because of its rich cultural and historical sites. This town is a popular tourist destination during January. Still, it isn't as overcrowded and packed as other major Southeast Asian cities.
In January, the daytime temperatures are pleasant, averaging 27 degrees Celsius, making it easy to stroll around the city and take day excursions.
As one of Asia's most beautiful waterfalls, Kuang Si Waterfall is an absolute must-see. The cuisine in Luang Prabang is some of the best in the country.
While there, try some delicious grilled meats and seafood at the night market. Try the coconut cakes, which are served in banana leaf baskets.
Are you interested in discovering the interesting tourist attractions in Laos? Feel the thrill of the journey in your heart with our list of must-see attractions. Click here for the main Laos tourist attractions.
Kuala Lumpur, Malaysia
During the winter season in January, Kuala Lumpur, Malaysia, is a beautiful destination to visit. When it comes to exquisite decorations, it is a tropical city that goes all out for its world-famous shopping malls even after the long holiday season.
The usual temperature during this month hovers around 30-28 degrees Celsius, making it perfect for visiting some of Malaysia's most stunning skyscrapers and tourist attractions.
Kuala Lumpur City Center and Bukit Bintang are known for their spectacular displays during the holiday season, particularly during the Christmas and Chinese New Year periods.
The Thean Hou Temple, located just south of the center, is a must-see for visitors. The temple welcomes charitable contributions, which are not required to enter but are greatly appreciated.
Langkawi, Malaysia
With its beautiful landscapes and natural beauty, Langkawi is an ideal destination for visitors in January. It is possible to have a memorable vacation without breaking the bank, thanks to breathtaking white sand beaches and lush tropical forests with cascading waterfalls.
The lovely sunny weather is present all year round in this little town. Still, January is the best time to visit since the average temperature hovers only around 25-30 degrees Celsius.
It's one of Malaysia's lowest alcohol prices, making it a popular destination for partygoers. You can join a steered river cruise to see eagles and caves. A highly recommended activity in this location is riding the Sky Bridge cable car, the world's steepest cable car voyage.
Weligama, Sri Lanka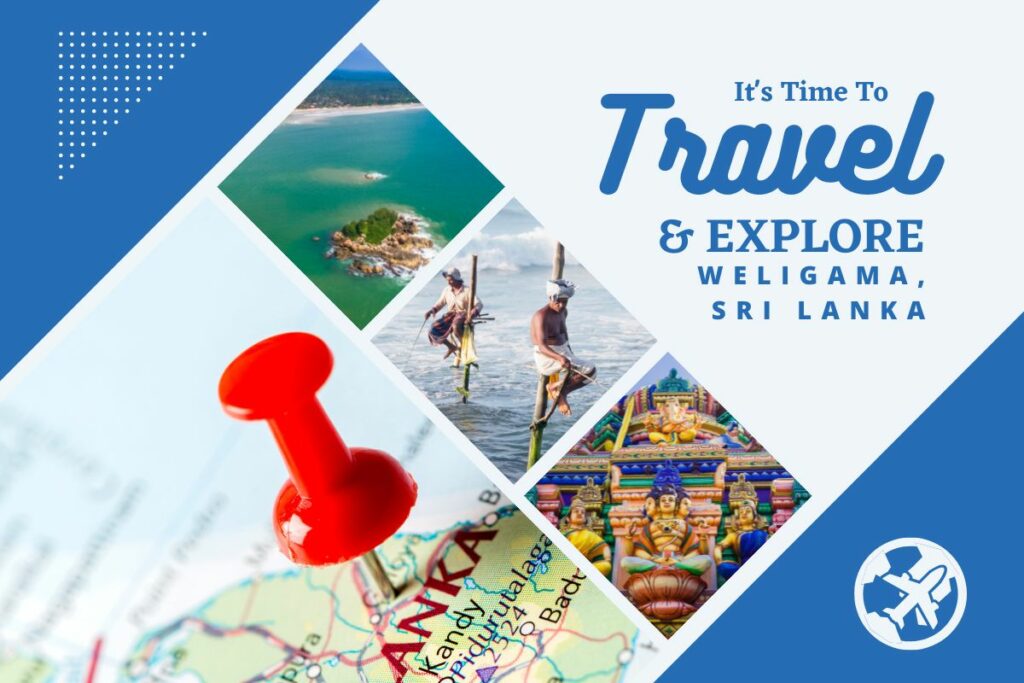 In the winter, Sri Lanka is among Asia's best places to visit. There are pristine beaches, vibrant rainforests, crystal clear waters, earthy food culture, and friendly people, all of which are at their best in January.
With an average temperature of 30 degrees Celsius this month, it is the perfect sunny weather to visit the wonders of Sri Lanka and witness some of the world's most extraordinary natural views.
Situated on Sri Lanka's central southern coast, Weligama is a surfer's paradise. It's a great place to get away from the harsh winter weather.
Because of the calmer waters, this is the best time of year to go whale and manatee observing. In Weligama, hip coffee shops and a lively bar scene abound.
Rishikesh, India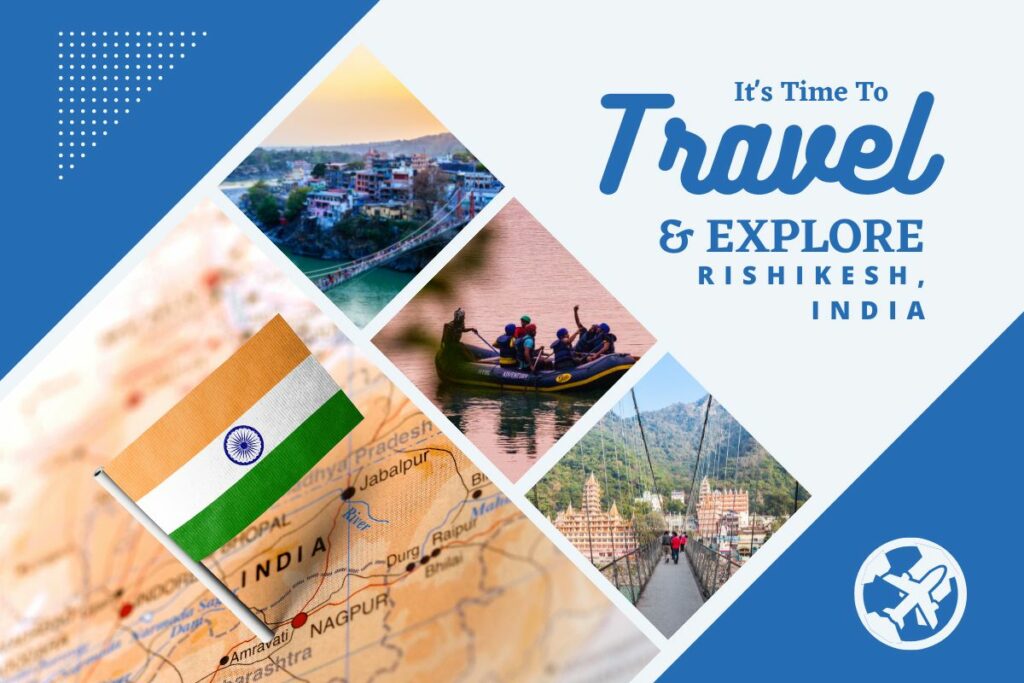 If you're looking for a religious and creative Asian experience, you should visit Rishikesh, India, in January. The Himalayan Mountains can be seen from this northern Indian city, which is part of the state of Uttarakhand.
The average temperature of 30 degrees Celsius is a sunny and balmy day, which is perfect if you want to stroll around the city and learn more about Hindi culture.
If you're interested in getting serious about your exercise, check out the well-known meditative and yoga centers of Parmarath Niketan and Art of Living Yoga School. Rishikesh is a great place to go on an adventure.
Water paddling, hillside jumping, and skydiving are just a few activities you can participate in. Brahmapuri and Shivpuri both have excellent mountain biking opportunities to be found.