Cat Tien National Park, Vietnam
Cat Tien National Park is a great spot to visit in June because of its sunny weather. June is an ideal time to visit this place because you can enjoy the different attractions without the heavy rainfall.
The weather in the Park has a daily temperature of 89°F. The clear sky will be your guide on your tour!
You'll be able to cool off in the heat in this national Park's lush forest parts. To get to Crocodile Lake, you can take a stroll or ride a bike through the forest to admire the tall Tung trees.
The Botanic Garden area is also near a waterfall. Open-top Jeep rides are a highlight of the Night Safari for nature buffs. You'll be able to witness wildlife such as wild pigs, deer, and various birds.
Bao Loc, Vietnam
Bao Loc is a superb spot to visit in June because the weather is pleasant. You can encounter a variety of attractions and activities.
The weather in Bao Loc has a daily temperature of 83°F. This climate is excellent for exploring the wonders of the place.
The city's surroundings are recognized for producing teas such as oolong and green tea, despite the city's small size. This area is full of green tea gardens that line the mountainsides, making it easy to spot them from the roadside.
Dambri and Dasara Waterfalls are two of Vietnam's most beautiful waterfalls. Dambri is the taller waterfall, whereas Dasara has more gentle flows.
Komodo National Park, Indonesia
Komodo National Park is a great spot to visit in June because there are several activities in the middle of sunny weather!
The weather in National Park has a daily temperature of 81°F. You can try different activities under the sunlight!
Labuan Bajo is a good starting point for a day trip to Komodo National Park. It usually includes stops at Padar Island and Rinca Island, along with snorkeling opportunities or a shore with pink sand.
These locations can be reached via slow boat or fast boat. Spending up to three days in this national park is possible if you've the time. More opportunities for scuba and snorkeling are offered to you.
Sumatra, Indonesia
Sumatra is also a great spot to have a vacation in June. The sunny weather will show the natural beauty of this island.
The climate on the island has a daily temperature of 90°F. This is great for exploring the rest of the town's attractions.
Sumatra is the island's most famous tourist area, with exciting attractions. Bukit Lawang is a great place to watch Sumatran orangutans and other rare animals. Tangkahan is an elephant reserve, and Lake Toba is the world's largest volcanic lake.
Pai, Thailand
Pai is a great spot to visit in June because of the warm weather experienced in its place. Aside from that, there are also fewer visitors during this time.
The weather in Pai usually ranges from 88°F to 85°F. The town's temperature is best paired with natural fruit refreshers!
Pai, Thailand's artsy capital, is also home to friendly locals, hip hangouts, and a lively night market. Pai's natural surroundings include a beautiful jungle and a tranquil river. Visit the Conserve Natural Forests if you want to know about reforestation and planting trees, and observe an elephant wander free!
Perhentian Islands, Malaysia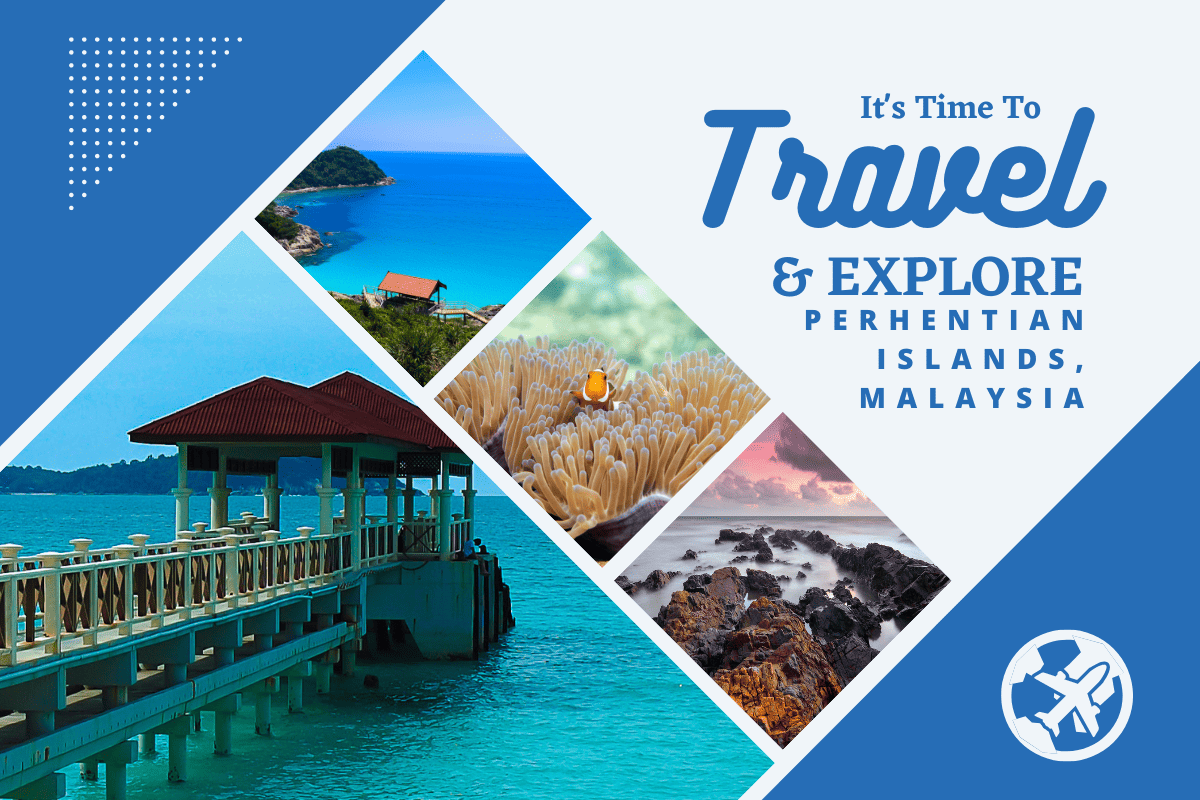 Perhentian Islands is a dazzling place to visit in June because of the low season for tourists; there is also great weather to stroll around and catch some waves in the sea!
The weather in Perhentian has a stable temperature of 89°F. Wearing shades and some comfortable clothes is a must!
Visit Long Beach while you're here. Swimming and snorkeling are excellent activities at this beach. Sharks and large fish are familiar sights.
A beach bar is great for watching the sun go down while unwinding. Take a trip from Long Beach to Coral Bay on a kayak or with snorkeling gear to see the gorgeous corals and marine life.
Spiti Valley, India
Spiti Valley is a great place to visit in June because of the cool weather in its desert. This place is very unique out of all the tourist spots in India.
The weather in Spiti Valley ranges from 5°C to 28°C. Bring some hot drinks to warm you up while admiring the breathtaking views.
In Hikkim, you must view the world's tallest post office and Chicham, Asia's tallest bridge. Key Monastery, Langza, Dhankar, Tabo, Pin Valley, and Kibber are just a few of Spiti Valley's other notable attractions. In the winter, this region is known for its frequent sightings of the rare snow leopard.
Kanazawa, Japan
Kanazawa is a magnificent destination to see in June. This is perfect for a summer getaway!
The weather in Kanazawa ranges from 73°F to 78°F. A comfortable temperature for strolling.
Gold leaf ice cream, a local specialty, tastes best in the summer. Experiences rooted in the city's rich cultural heritage rank among the city's most appealing attractions. A geisha will teach you the art of tea ceremony. At the same time, you take a pottery class at Kanazawa Castle, where the Maeda clan formerly ruled.
Are you curious about the must-see tourist attractions in Japan? Quit pondering and go see the world. Let yourself be inspired by the journey with our must-see attractions travel guide. Click here for the attractive Japan tourist attractions.
Kunming, China
Kunming is a stunning spot to have a vacation in June. This has almost a year-round spring climate.
The weather in Kunming typically ranges from 66°F or exceeding 82°F. The temperature is great for admiring the blooming flowers and trees.
Flowers bloom year-round, and plenty of lush greenery can be seen. The adjacent Dianchi Lake is a great area to spend a day hiking, kayaking, or just resting in the sun, given the current weather conditions.
The local culture influences the architecture of the minority villages. The Yunnan Ethnic Minorities Village in Dianchi Lake, placed near Kunming's many ethnic minorities, is a great place to learn about the ethnic diversity of the city.
Kashgar, China
Kashgar is a great place to visit in June. The hottest, driest summer months are the most delicate time to visit this 2,000-year-old wonder of the world.
The weather in Kashgar typically spans from 83°F to 88°F. Stroll around and take a dip in their rich culture!
Kashgar Bazaar and Livestock Market are two other must-sees in the city. At the markets of Kashgar, you may still get a feel of what the Silk Road was like in the era when it was a bustling trading hub.
If you're in town over the summer, don't miss this opportunity. Mountain views abound as you make your way through this route.
Seoul, South Korea
Seoul is a great place to visit in June because it is warm and dry compared to other times of the year.
The weather in Seoul during June ranges from 77°F to 81°F. You can explore the rest of this famous town without the cold weather.
Korea is a popular tourist destination for those interested in the future of technology and electronics. As far as tourists are concerned, cuisine is a big lure!
Gyeongbokgung Palace, which initially had more than 7,000 rooms, and Jogyesa Temple, the location of old locusts and pine trees, are some of the other famous attractions.
Puerto Galera, Philippines
Puerto Galera is a must-visit destination in June because the locals offer low accommodation rates and lower prices. You get to experience the rest of this paradise without spending too much.
The weather in Puerto Galera spans from 90°F to 88°F. This is ideal for exploring different water activities.
Dive and kayaking, for example, are two of the many enjoyable and reasonably priced sports available. Puerto Galera's beaches have long been regarded as some of the greatest in the Philippines!
Batangas, Philippines
Batangas is one of the most incredible destinations in the Philippines that should be visited in June because the rates are not that high, unlike the other places.
The weather in Batangas scales from 90°F to 88°F. This is perfect for roaming in its attractions like the beaches!
Tourist destinations in Batangas include historic landmarks, unique architecture, and outdoor attractions. Near Manila, the province is home to several stunning beaches, varying in color from black to snow-white. It has ranches, camping places, streams, mountains, diving spots, and hiking paths that cater to outdoor enthusiasts. One food that you should try is Bulalo!
Kandy, Sri Lanka
Kandy is also included on the list of must-visit places in June because it offers tourists low prices and accommodation rates.
The weather in Kandy has a daily temperature of 84°F. This is great for discovering the town's culture!
This Medieval City is surrounded by lush forests, vast mountain peaks, the flowing Kandy Lake, known as the Sea of Milk, and an assortment of noteworthy colonial buildings and stunning Kandyan-inspired architecture.
An important and holy city, Kandy is well-known for its UNESCO-listed Temple of the Tooth Relic, which draws pilgrims from around the world.
Yogyakarta, Indonesia
Yogyakarta is a great place to visit in June because of the calm weather and low accommodation rates offered by the locals.
The weather in Yogyakarta has an average temperature of 87°F. Explore the temples to learn more about their culture and history!
Borobudur is a Yogyakarta landmark. The Buddhist temple was built in the 9th century when Buddhism flourished in the peninsula. It has a central dome encircled by more than 70 stupas with Buddha statues.