Kigali, Rwanda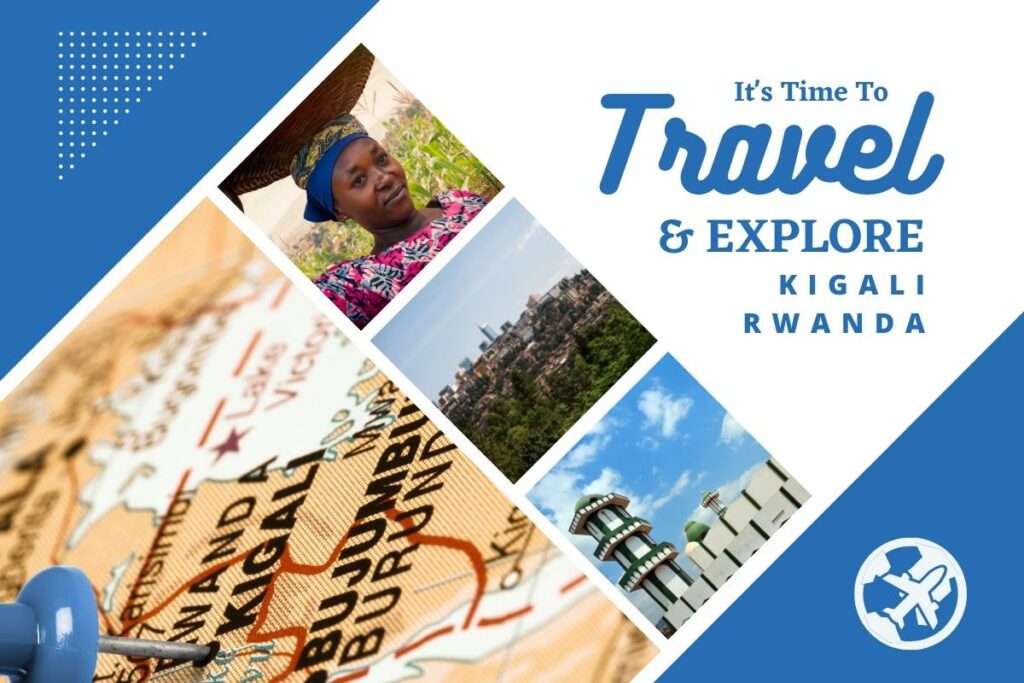 Kigali is among the least expensive African capitals to visit during the holidays. While the hostel scene is still developing, you can find a few low-cost options.
Temperatures are typically between 28 and 20 degrees Celsius. Still, today's temperature and humidity levels are ideal for a safari vacation in Rwanda. This month should see almost no precipitation.
You can spend Christmas Day with the critically endangered mountain gorillas in the Rwandan forests. Those interested in seeing the country's natural wonders without having to drive themselves can take advantage of the extensive public transportation system.
Are you curious about the popular places to visit in Rwanda? Stop stressing over the bumps in the road and start appreciating the ride with our list of must-see attractions. Click here for the interesting Rwanda tourist attractions.
Morocco
Morocco is an excellent option if you want a place to get away this winter. There is a lot to see and do in this mountainous and scenic part of western North Africa, where the winter sunsets are some of the best in the world.
Although daytime highs average 22 degrees Celsius, nighttime lows average 9 degrees Celsius, so you'll want to bring along some warmer attire.
Since the number of tourists visiting Djemaael Fna in the heart of the imperial city of Marrakech drops during the winter, this is the best time to go. Delicious grilled meat, tagine, and unique souvenirs can be found at the local market.
Have you been curious about the interesting places to visit in Morocco? Check out the complete list of must-see attractions that we've compiled. Visit the best Morocco tourist attractions.
Cape Town, South Africa
If you want to spend your vacation lounging on the beach, the best time to go to Cape Town is in December. The city's location in South Africa, near the tabletop mountains, vineyards, and beautiful beaches, makes it a picture-perfect travel destination.
By this month, temperatures typically range from the mid-30s to the low-20s Celsius. This weather makes it possible to enjoy all Cape Town offers, from thrilling boat rides to fantastic scenery from the Cape Wheel.
Greenmarket Square is a famous craft market where you can buy souvenirs to remember your trip and presents for friends. There are many other historical landmarks to visit, such as Robben Island.
Are you interested in discovering the top tourist attractions in South Africa? Look at the complete list of must-see attractions ever compiled by us. Hop over to the most popular South Africa tourist attractions.
Mauritius Island, Mauritius
Visit the islands of Mauritius in December for a relaxing getaway with stunning scenery and balmy weather. Destinations like this island nation in the Indian Ocean are ideal for vacations and honeymoons.
Temperatures are typically between 30 and 21 degrees Celsius. The weather is ideal for taking in the sights and sounds of Mauritius's beautiful white sand beaches.
Book your hotel reservations at Four Seasons Resort Anahita and St. Regis. Experience the island and its natural attractions like Tamarin Bay with the help of knowledgeable tour guides. If you're looking for a fantastic hiking trail, head to Black River Gorges National Park.
Have you been wanting to know about the top tourist attractions in Mauritius? The feelings of chaos never last forever. The consequences of regrets are irreversible. Let's not miss out on these incredible must-see attractions. Click here for the most popular Mauritius tourist attractions.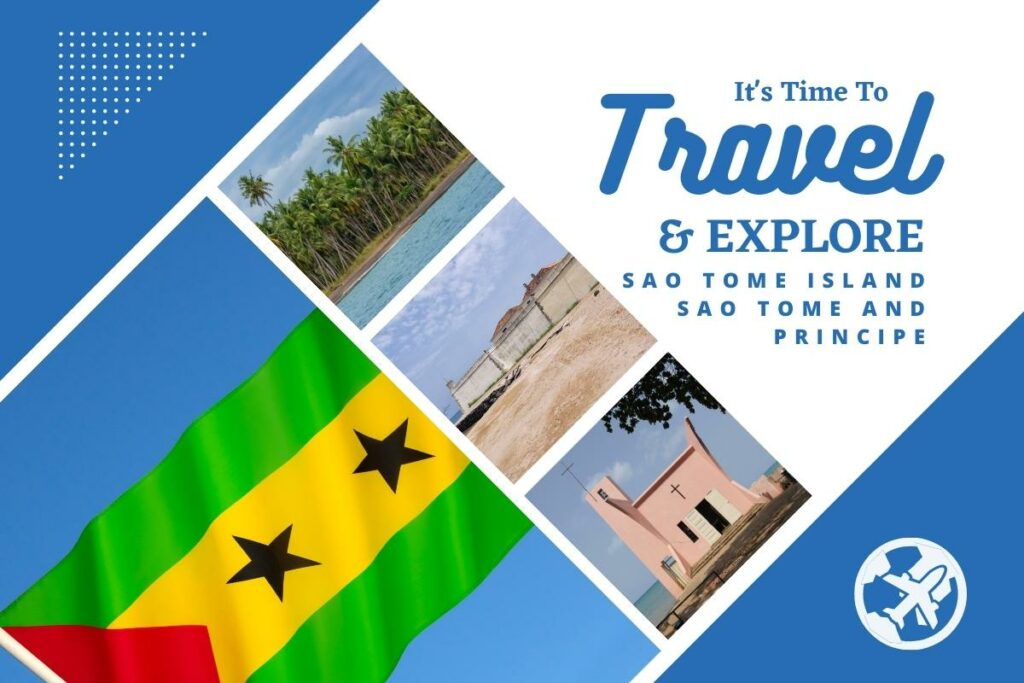 Sao Tomé Island is a great place to enjoy sunny weather all year round. December is your best bet if you want to visit the islands during the dry season.
This is sunny and warm weather with a temperature range of 28 to 24 degrees Celsius). This is ideal for lounging on the beautiful beaches of this country.
Those interested in hiking or rock climbing should check out Pico Cao Grande, a volcanic peak that looks like a needle. Banna Beach is a beautiful spot for swimming and relaxing. The paradise islands are ideal winter getaways because they offer a taste of heaven on Earth.
Have you been wanting to know about the best tourist attractions in Sao Tome and Principe? Stop looking further. All the must-see attractions are on our website. Visit the best Sao Tome Island tourist attractions.
Ghana
This December, Ghana is among the most popular winter vacation destinations. The country in West Africa has abundant natural resources, such as gold and diamonds.
Temperatures average around 30 degrees Celsius. This pleasant climate is ideal for enjoying the exciting local nightlife and entertainment options.
Labadi Beach is a popular destination for tourists. It offers a sunny day at the beach and delicious local street food, such as Banku and Chichinga. Shop for national culture souvenirs and artwork at the Center for National Culture.
KwaZulu Natal, South Africa
You can enjoy the sun and sand of a subtropical beach in KwaZulu-Natal, as well as the variety of wetlands and coral reefs. These are just a few of the many beautiful things to do in this area in December.
By this month, temperatures typically range from 27° to 21° C. While exploring the reserves and safaris of Kwa Zulu Natal, you can count on seeing very little precipitation.
KwaZulu Natal is one of the best options if you're looking for a warm place to visit in South Africa in December. Here, you can combine the luxury of a safari lodge with the laid-back elegance of a beach resort. The best way to see this stunning province is on a self-guided road trip.
Kalahari, Botswana
If you want to see something truly incredible, take a safari in the Kalahari Desert of Botswana in December. Botswana's green season begins in December, so it is highly recommended to visit by this month.
The typical range of temperatures is between 30 and 23 degrees Celsius. This weather is still ideal for seeing the annual show in the Kalahari.
Witness the lush green grass and wildlife flocking to the once-deserted watering holes. Thousands of zebras arrive as they make their way to the fresh grasses of Botswana. The arrival of herds of antelope, wildebeest, and buffalo is also a sight.
Are you curious about the best places to visit in Botswana? The complete list of must-see attractions has been put together by us. Hop over to the best Botswana tourist attractions.
Tarangire, Tanzania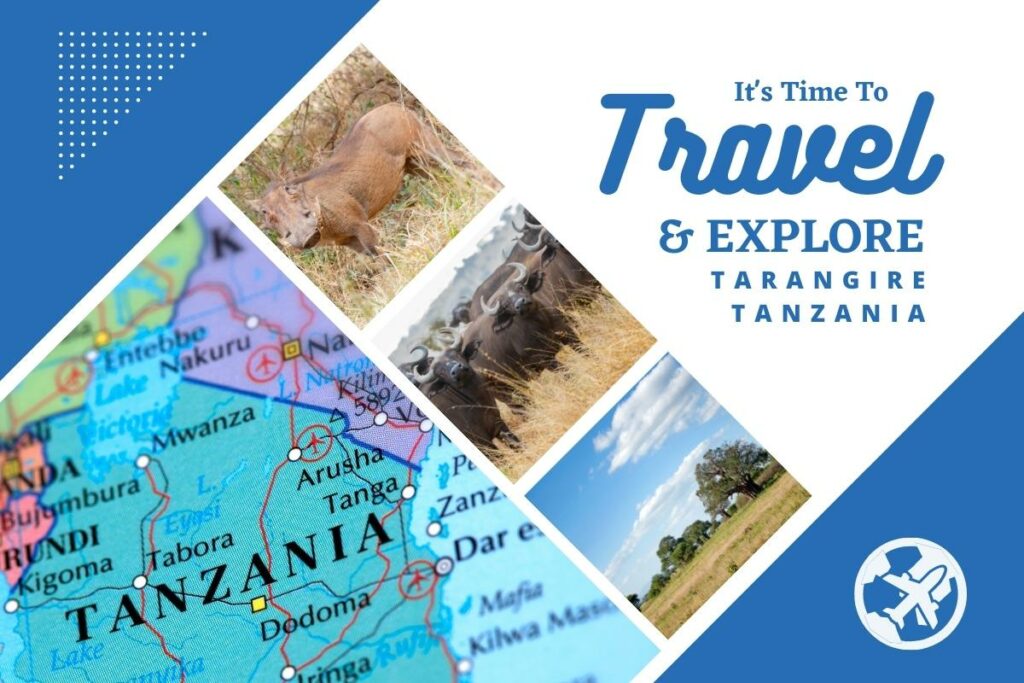 Visitors planning a safari to Tarangire will love the park's wide variety of high-quality lodging options. Many options for December lodging exist, from campgrounds suited for families to suits for honeymooners.
It's a comfortable 28 degrees Fahrenheit here on average. December is the best time to visit Tanzania's least frequented tourist spot.
Most of Tarangire is made up of open woodland, with thick forest arranged along the river, providing excellent leopard cover. The upside-down tree is abundant in this region, making it the ideal location to witness Africa's most peculiar tree species.
Are you curious about the fun places to visit in Tanzania? Stop researching; start enjoying the must-see attractions. Hop over to the most popular Tanzania tourist attractions.
Ruaha National Park, Tanzania
Ruaha, one of Tanzania's best-kept secrets, is where you can see the most impressive and genuine wildlife. This location is perfect for those seeking an off-the-beaten-path adventure while still enjoying the comforts of picturesque riverside lodges.
Daily highs and lows are typically in the 30-degree range. December in East Africa is the best time to go on a safari because of the mild weather and lack of tourists.
There are about 570 species of birds there, making it a great place for birdwatchers. Enjoy the new life, spectacular scenery, and off-season prices this time of year brings. You can see more animals on your trip if you combine a safari in the Mahale Mountains with a visit to the Gombe Stream Forest National Park in Tanzania.
Are you curious about the interesting places to visit in Tanzania? View the hand-selected must-see attractions that have been included. Visit the top Tanzania tourist attractions.
Seychelles
Seychelles has perfect weather year-round, with December being the coolest. They also have some of the world's best beaches and ultra-luxurious villas.
Temperatures are typically between 24-15 degrees Celsius. This warm and balmy weather is ideal for exploring the stunning Seychelles islands.
The waters off the coast of Seychelles are ideal for scuba divers and snorkelers. No other African destination can match the level of privacy offered by many private islands. Furthermore, Seychelles is an excellent addition to an East African safari vacation due to its accessible location.
Have you been curious about the top places to visit in Seychelles? The fantastic list of must-see attractions we have compiled is here to make your next visit to (location) more therapeutic than ever. Visit the most popular Seychelles tourist attractions.
Merca, Somalia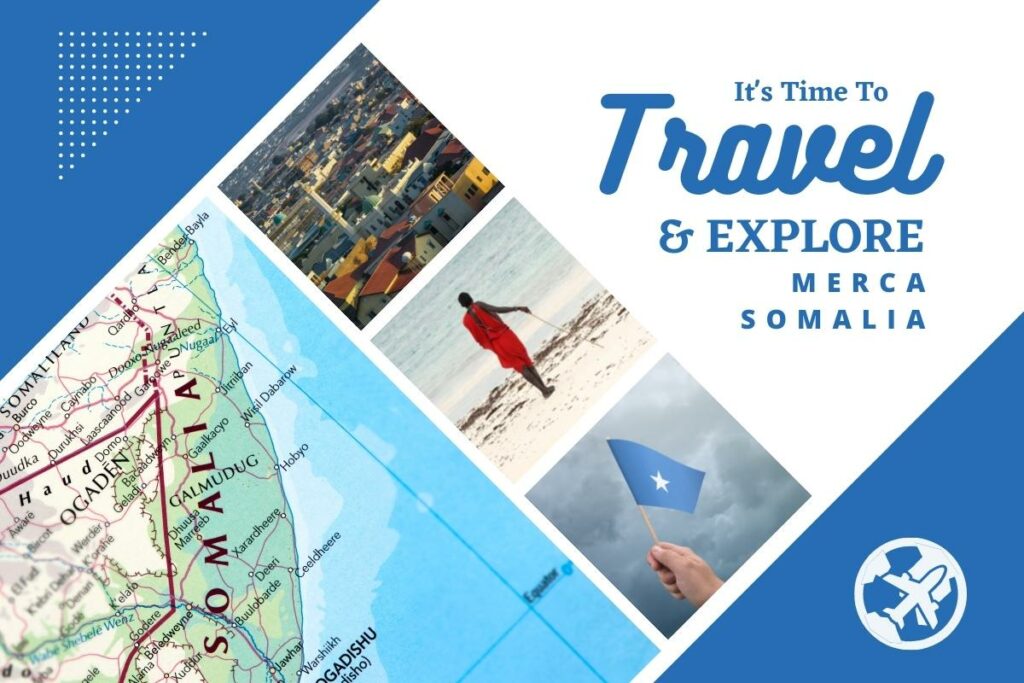 In December, a trip to the beautiful island of Merca is within the budget of any tourist. If you're looking to cut costs during the holiday season, this is the place to look.
Somalia experiences temperatures of between 30 and 24 degrees Celsius. In this warm and breezy weather, a trip to the nearby beach is in order.
A trip to Merca in December would be a good idea for the sake of Somalia's future tourism industry because of the city's historic buildings and pristine beaches. If you're looking for a beach vacation just as good in the winter, you can't miss Sinbusi Beach.
Are you curious about the best places to visit in Somalia? Stop wondering and start traveling. Let the adventure fill your soul with our list of must-see attractions. Click here for the top Somalia tourist attractions.
Cotonou, Benin
This December, visit Cotonou, Benin, for fun and exciting activities. Relaxing on palm tree-lined Atlantic beaches and exploring national parks teeming with exotic animals.
This hot and breezy weather, with an average temperature of 30–21 degrees Celsius, is ideal for exploring every corner of the quaint little town.
Benin is a small country with only a handful of major cities. Still, the museums, remarkable architecture, and markets are well worth the effort.
The city is a whirlwind of urban vitality and African allure. Paradise beaches with white sand and palm trees are among these.
Want to know the best places to visit while you're in Benin? There's no need to look any further. We have the most comprehensive must-see attractions. Visit the main Benin tourist attractions.
Madagascar
If you're looking for a place with never-ending awe-inspiring sights, look no further than Madagascar. This December, nature lovers and adventurers can choose from various activities on Madagascar's paradise island.
Temperatures are typically between 32 and 26 degrees Celsius. It's the day when you can go island hopping or hiking along Madagascar's coast and have a blast because of the beautiful weather.
If you're a daredevil at heart, diving with whale sharks in Nosy Be's crystal clear waters is right up your alley. The reefs of Madagascar are among the few places on Earth where you can go swimming with sharks, stingrays, and other large fish.
Do you want to know what the tourist attractions are in Madagascar? We have put together the complete list of must-see attractions. Hop over to the top Madagascar tourist attractions.
Addis Ababa, Ethiopia
Addis Ababa, Ethiopia's teeming capital, serves as the country's nerve center. Addis Ababa also serves as Ethiopia's cultural epicenter, home to several prestigious museums, top-tier educational institutions, and significant Ethiopian Orthodox landmarks and artifacts.
This month, you can expect an average temperature of 27 degrees Celsius. The sunshine and mild temperatures today make it ideal for taking a long walk through this charming city.
The Mercato is Africa's largest outdoor market and is worth visiting. You can buy anything from clothes to food at this market; souvenirs are just one of many categories. Saint George's Cathedral is one of the most recognizable worship houses you should not miss.
Are you interested in discovering the fun tourist attractions in Ethiopia? Look at the complete list of must-see attractions ever compiled by us. Click here for the main Ethiopia tourist attractions.