Bwindi, Uganda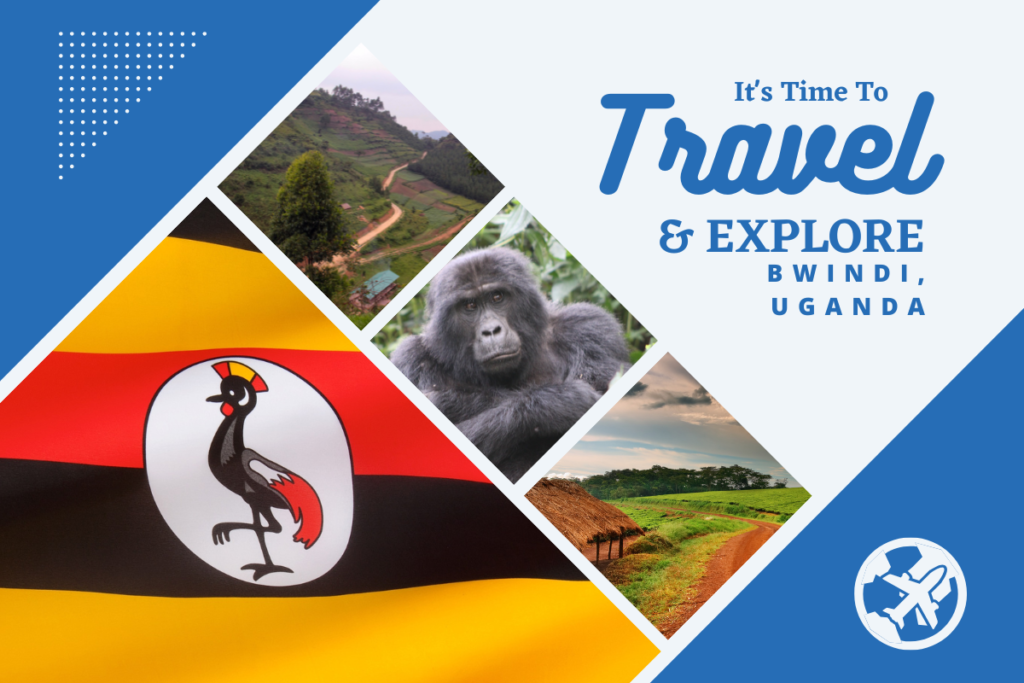 One of the best times to go on a safari and cross it off your list of things to do is in February. Visit the critically endangered mountain gorillas in Bwindi National Park in Uganda now. This is one of the best places in Africa to visit in February.
Normal highs average around 82 degrees Fahrenheit. Since this is the dry season, the trails are less muddy and more manageable, but if you find the ascents too steep, porters are available to help.
Due to the scarcity of daily gorilla permits, you must book your trip in advance. While many travels to Uganda specifically to view the mountain gorillas, seeing the other national parks is worth their time.
The beautiful Queen Elizabeth National Park, home to a diverse variety of wildlife, is a popular addition to a trip to Bwindi. You may take a boat ride into the Victoria Nile Delta from Murchison Falls and view massive crocodiles up close.
Are you curious about the fun places to visit in Uganda? Stop stressing over the bumps in the road and start appreciating the ride with our list of must-see attractions. Click here for interesting Uganda tourist attractions.
Rwanda National Park, Rwanda
Volcanoes National Park in Rwanda is beautiful at any time of year, but it particularly shines in February. There are many fascinating things to do there, including gorilla trekking, which is fun for the whole family.
The typical high is about a warm 75 degrees Fahrenheit. Because of the dry conditions, walking is less of a chore. As a bonus, this month has the lowest likelihood of contracting malaria.
Rwanda's 1994 genocide is central to much of the country's rich cultural and historical heritage, which can be explored alongside the gorilla experience.
Kigali and Murambi, both home to museums and memorials, are convenient starting points for safaris that also include visits to the mountain gorillas.
Are you interested in discovering the popular tourist attractions in Rwanda? Read up on the hand-picked must-see landmarks that we've included. Hop over to the top Rwanda tourist attractions.
Pemba Island, Zanzibar
Pemba Island is the place to go if you want to get away from it all and still experience the enchantment of Zanzibar. This island in February has long lengths of peaceful coastline and all the tranquility you could ever want.
Daily highs and lows are typically between 32 and 24 degrees Celsius. Zanzibar's long, sandy beaches are the place to be during such hot and balmy weather.
Fundu Lagoon Resort is the ultimate barefoot luxury, yet it's only reachable by boat. Located on the southwestern shore of Pemba Island, this tropical paradise is the perfect place to unwind after a thrilling safari. This tropical paradise, one of the world's top five diving spots, also features a tranquil Fusion Spa and a stunning natural archipelago.
Skeleton Coast, Namibia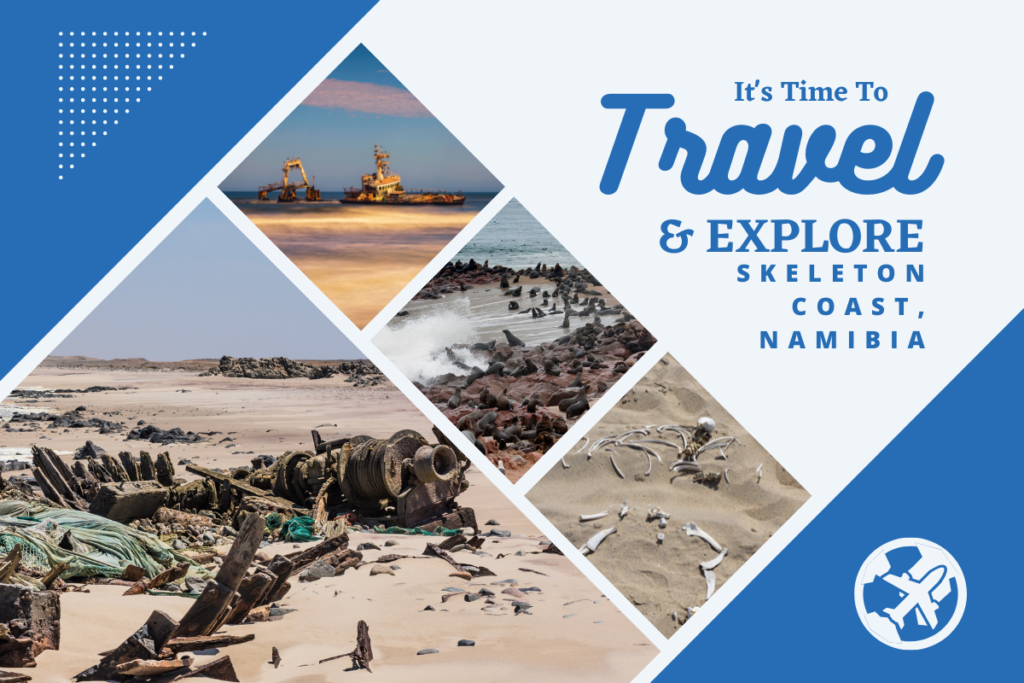 The Skeleton Coast in Namibia is one of the most desolate lengths of coastline in Africa. It is also one of the most exciting and unspoiled wilderness locations on the continent, making it a great destination in February.
Temperatures typically range from 25 to 18 degrees Celsius. This foggy and dangerous climate has many fantastic things to do and see, so it's worth suffering through the misty mornings.
The Atlantic coast's wild and dangerous length is filled with bone-whitening desert. It is also piled high with enormous sand dunes, making it Namibia's most eerie and evocative tourist destination. Gorgeous photo opportunities can be found all along the Skeleton Coast as you get to see the remains of extinct animals.
Are you interested in discovering the best tourist attractions in Namibia? Stop researching; start enjoying the must-see attractions. Click here for the most popular Namibia tourist attractions.
Cape Town, South Africa
The most sophisticated travelers should visit Cape Town in February. There are many attractions, from beautiful white-sand beaches to bustling shopping districts.
In February, you can expect an average temperature of about 26 degrees Celsius. It's as sunny and dry as Africa should be. Tourists are few because it's the offseason.
Take advantage of the warm summer weather by heading to the beaches of Camps Bay and Clifton. The Constantia Wine Route begins in the southern region, on the cooler, shadier slopes of Table Mountain, where you'll find lush rows of green vineyards.
Are you curious about the top places to visit in South Africa? Fear is only temporary. Regrets last forever. Don't miss out on the amazing must-see attractions. Hop over to the most popular South Africa tourist attractions.
Serengeti, Tanzania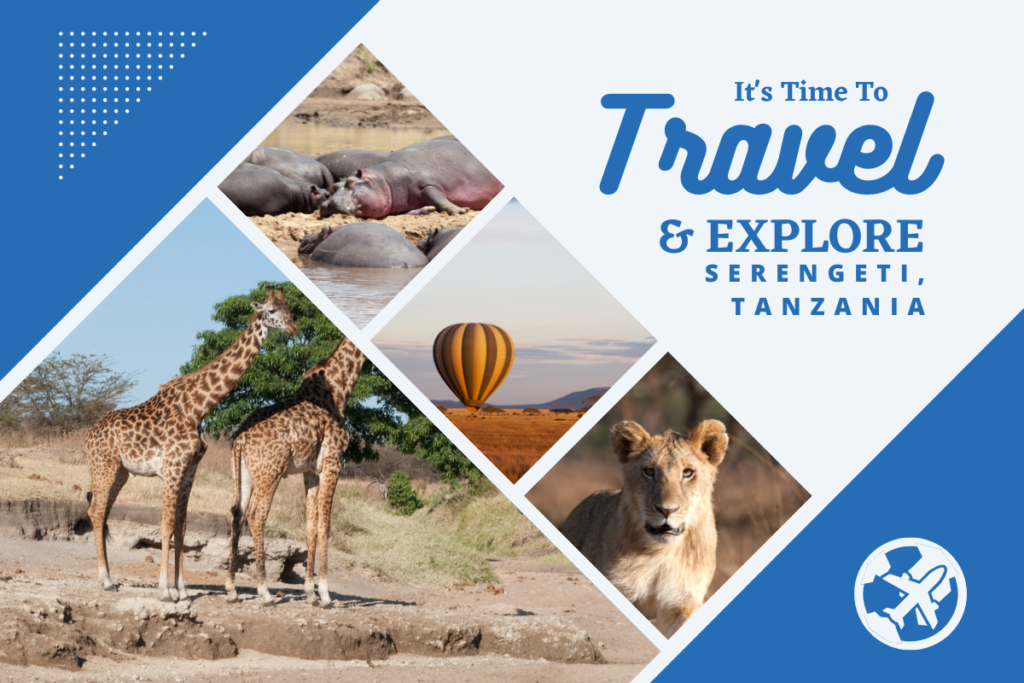 Egypt is the best place to visit if you're looking for an affordable African vacation spot. It's one of the least expensive African nations to visit. Flight costs will be the most costly part of your trip, but if you book in February, you might be able to get cheap round-trip flights from South Africa.
Temperatures are typically between 28 and 23 degrees Celsius. You can comfortably walk throughout Egypt's entire city in this weather, which is both warm and breezy.
Seeing the ancient pyramids of Egypt, especially the one at Giza, is a great way to immerse yourself in Egypt's rich history and culture. Scuba diving in the Red Sea or taking a cruise down the Nile are enjoyable activities that won't break the bank.
Are you interested in discovering the top tourist attractions in Tanzania? We have compiled an amazing list of must-see attractions to make your next trip to (location) more fulfilling. Click here for the top Tanzania tourist attractions.
Nairobi, Kenya
If you're looking for an inexpensive vacation spot in Africa, go no farther than Nairobi, Kenya. It's home to beautiful natural forests, outstanding museums, and unique attractions.
Average highs and lows are between 32 and 0 degrees Celsius. This is an excellent way to spend a week exploring the safaris of Nairobi. Typically, the entire cost of the trip, including lodging, safari drives, guides, entrance fees, and meals, is less than the budgeted amount.
Many of Kenya's most famous sights are within easy distance of Nairobi. From here, you may venture out to Diani Beach for the weekend, go on a safari, or check out the renowned Giraffe Manor.
A safari in the Masai Mara will be the most costly part of your trip. If you want to save money on your trip, talk to the backpackers in the area around the park and organize a group vacation.
Wondering what attracts tourists in Kenya? We have compiled an amazing list of must-see attractions to make your next trip to (location) more fulfilling. Hop over to the most popular Kenya tourist attractions.
Ethiopia
Ethiopia, located in the Horn of Africa, is a stunning country with breathtaking scenery and a fascinating cultural and archaeological past. This region is home to nine World Heritage Sites and a wide variety of unique indigenous people.
Temperatures are typically between 31 and 24 degrees Celsius. This lovely weather is suitable for taking in the sights of Ethiopia's old culture.
The Simien Mountains National Park is a place of stunning natural beauty and the habitat of many endemic species, such as the gelada monkey. Gondar, an old royal town on the foothills of the Simien Mountains, is home to a slew of castles, one of which being Fasilida's Castle.
Wondering what the fascinating tourist attractions in Ethiopia are? Seeing something in person is infinitely more valuable than hearing about it a thousand times; here is a list of must-see attractions. Click here for the top Ethiopia tourist attractions.
Botswana
In February, a safari in Botswana is the best option. Botswana vacations are undoubtedly pricey but spectacular. The country's private reserves and luxury hotels justify the cost. The guiding and wildlife viewing are both excellent, and the service is unparalleled.
Average highs and lows range from 96 and 78 degrees Celsius. Observing the enormous herds of grazers making their way from the Okavango Delta to the Kalahari Desert will be a treat in this beautiful weather.
Botswana is a kind and secure country. This country's crime and corruption rates are among the lowest in the world, and it has never been colonized. This is a rare wilderness, one of the few remaining on our planet.
Visit the Zambezi River's thunderous crashing at Victoria Falls. You shouldn't miss the Makgadikgadi Salt Pan or the Kgalagadi for a complete safari adventure.
Are you curious about the interesting places to visit in Botswana? You can end your search now with our must-see attractions. Visit the best (location) tourist attractions.
Have you been wanting to know about the best tourist attractions in Botswana? View the hand-selected must-see attractions that have been included. Click here for the best Botswana tourist attractions.
Mozambique
Mozambique is a stunning country, but its magnificent white sand beaches bring the international country's attention. If you're looking for a relaxing beach vacation this February, you should consider this one.
February's average temperature is a comfortable 31 degrees Celsius. Mozambique has perfect temperatures and scenery for a romantic honeymoon getaway.
It occupies a large section of Africa's east Indian Ocean coastline, making it close to several beautiful beaches. The tiny islands of Africa's Quirimbas and Bazaruto archipelagos are home to some of the continent's best beaches, most healthy coral reefs, and a handful of quaint beach hotels.
Wondering what the interesting tourist attractions in Mozambique are? We have compiled the most comprehensive list of must-see attractions. Hop over to the main Mozambique tourist attractions.
Zambia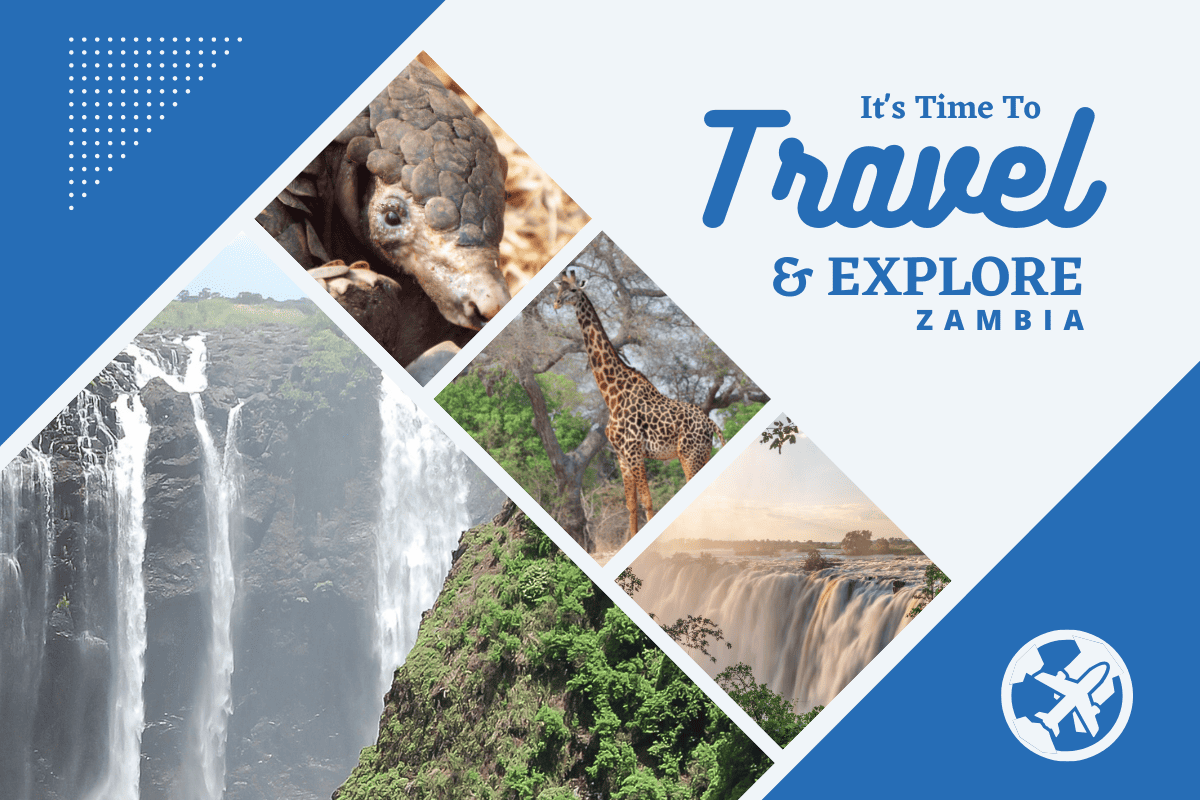 Zambia is a popular destination for seasoned safari travelers since it is home to some of Africa's best walking safaris, guides, and small camps. In February, a trip to Zambia is your best bet for a comprehensive African safari at an affordable price.
The typical high and low range is between 73 and 84 degrees Fahrenheit. The weather is ideal for a safari trek across Zambia's stunning landscapes.
A safari in Zambia is unparalleled because of the excellent solitude it provides. The parks in the Luangwa Valley, Lower Zambezi, and Kafue are breathtaking. Victoria Falls is an impressive natural wonder and a fantastic location for various high-octane activities, such as bungee jumping.
Madagascar
The island of Madagascar is unique. You'll find nothing but kindness and hospitality from the locals, along with stunning scenery and pristine beaches. You should plan your trip to Madagascar for February.
Normal temperatures range from about 20 to 25 degrees Celsius. It's the perfect day to take in the sights of Madagascar's dazzling white sand beaches.
Travel to the Tsingy, a region of incredible beauty known for its red islands and lush jungles. The walks here can be as easy as a stroll through the woodlands or as demanding as a hike through some spectacular limestone formations. Most of Madagascar's national parks are recognized as World Heritage Sites by UNESCO.
Have you been curious about the popular places to visit in Madagascar? We have compiled the most comprehensive list of must-see attractions. Click here for the most popular Madagascar tourist attractions.
Seychelles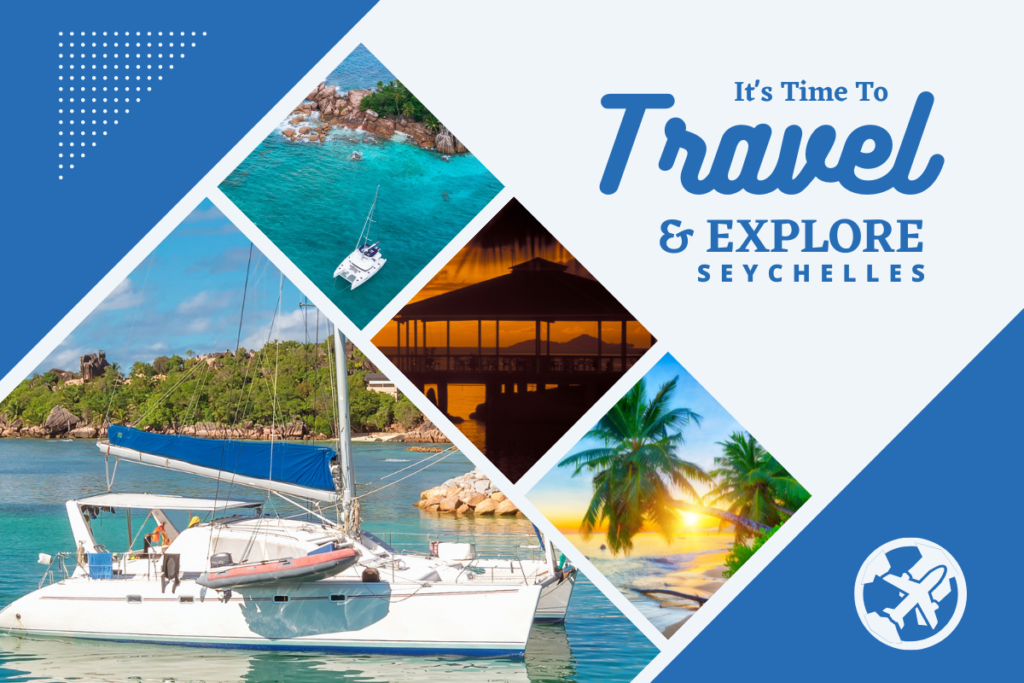 It's no secret that Seychelles is one of the best places to spend your honeymoon in February. It consists of 115 islands, all of which are covered in lush tropical vegetation and have pristine beaches.
Temperatures here average a balmy 88 degrees Fahrenheit in February. This weather is ideal for exploring Seychelles' natural paradise and renowned splendor.
A variety of beautiful islands offer a wide selection of high-end hotels. Seychellois's authentic French colonial style is evident in its five-star and eco-friendly budget lodgings. Mahé, the largest island, is home to most of the country's hotels. Still, with so many other islands to pick from, you're sure to find the ideal getaway.
Are you interested in discovering the top tourist attractions in Seychelles? The fantastic list of must-see attractions we have compiled is here to make your next visit to (location) more therapeutic than ever. Visit the top Seychelles tourist attractions.
Mauritius
The month of February is perfect for a trip to Mauritius. Everything from sugar cane farms and verdant mountains to pristine beaches can be found in a single location. There's a great variety of hotels, from ultra-luxurious to budget-friendly, so it's perfect for any trip.
Temperatures range from 88 to 82 degrees Fahrenheit daily. The pleasant weather makes this an excellent destination for a family holiday.
Mauritius's strength lies in its many exciting activities. There is no excuse to get bored on a beach vacation in Mauritius, with activities such as skydiving, glass-bottomed boat tours, windsurfing, kitesurfing, scuba diving, nature walks, and much more.
Are you interested in discovering the top tourist attractions in Mauritius? Our fantastic list of must-see attractions is here to make your next visit to (location) more therapeutic than ever. Visit the top Mauritius tourist attractions.
Zimbabwe
Zimbabwe is well-known for its exceptional guides. It offers some of Africa's best walking and canoeing safaris, particularly in Mana Pools National Park along the Zambezi River.
The typical range of lows and highs is between 74 and 62 degrees Fahrenheit. This is the best way to see the area's beautiful scenery and participate in all the fun activities.
Zimbabwe's wilderness is now entirely unvisited by tourists. Elephant and lion sightings at Hwange are not to be missed. Seeing these magnificent animals in their natural habitat is a wild experience, but this is even more so.