Estancias, Uruguay
If you are looking for a fantastic place, visit Estancias in December. It will allow you to witness endless wilderness and green grazing lands. You can also explore and learn from the remarkable cultural history of the place!
The average temperature is around 31°C. Sunny weather with a gloomy sky characterizes December in Uruguay.
Since Uruguay has no imposing mountains but somewhat rolling hills, the views from any elevation are spectacular. You can try out horseback riding around the ranch. The highest point is about 3 miles from the estancia, and the track that leads there is broad and goes on for miles.
Get ready to experience the fun that Estancias offers!
San Carlos de Bariloche, Argentina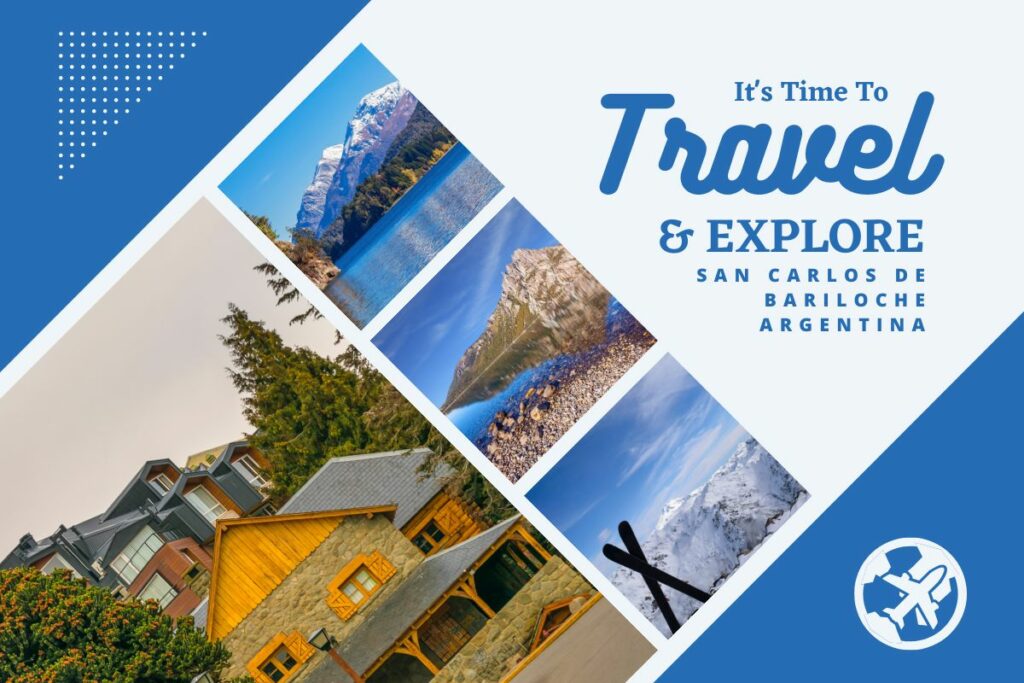 San Carlos de Bariloche is a great place to visit in December because it is Argentina's most well-known tourist spot. You can expect stunning scenery around the area. Numerous outdoor activities await you!
The temperature typically ranges between 22 and 17 degrees Celsius. This makes it ideal for outdoor pursuits like rock climbing, hiking, and skiing.
You can travel and explore nearby mountains, lakes, glaciers, and land covered in forests. It is a top ski destination and draws many tourists because of its breathtaking panoramas, magnificent landscape, and excellent ski amenities. Due to its gorgeous chalets in the Swiss style, the city has a distinctively alpine appearance.
Book a visit to San Carlos de Bariloche and enjoy the different activities with your loved ones!
Medellin, Colombia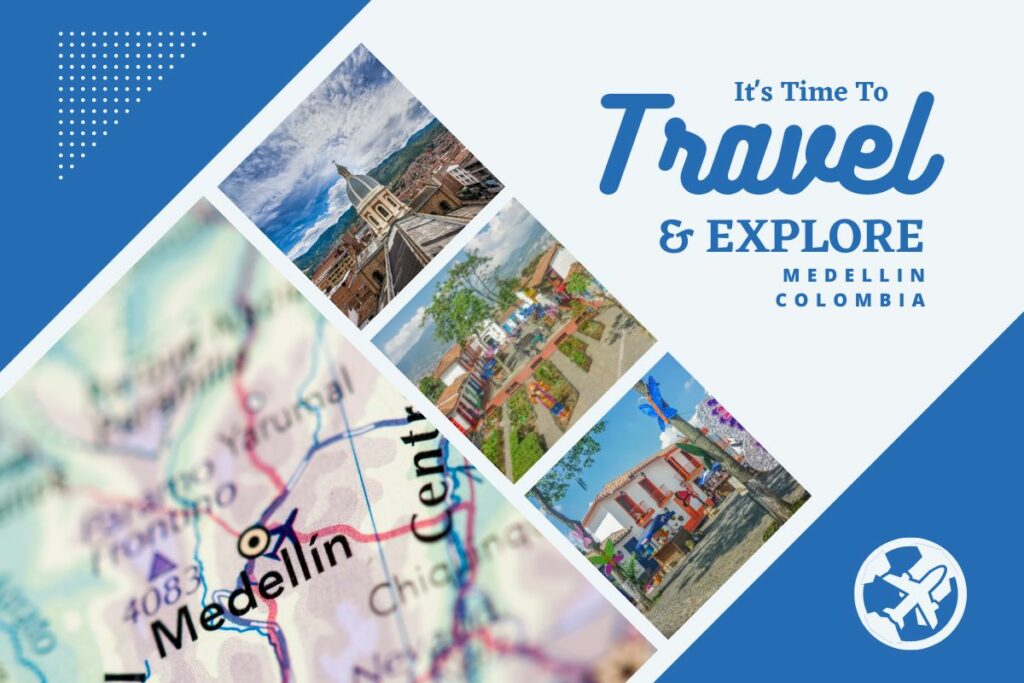 Known as the best Christmas lights in the world, Medellin is an excellent spot to visit in December. It is a stunning metropolis, and the city comes alive this month. You can witness spectacular lights and other fun activities!
Usually, it is between 27 and 17 degrees Celsius. Perfect weather to celebrate the winter holidays in December.
Medellin turns its holiday lights on December 7 for the Day of the Little Candles. After that, on December 8, a famous parade commemorates the city's urban myths and legends. Spend a few days in Medellin, experiencing its distinctive Christmas customs, and then travel north to Cartagena de Indias to take advantage of Colombia's Caribbean coast.
To see more, visit Medellin today!
Fernando de Noronha, Brazil
In December, the tropical island of Fernando de Noronha is one of Brazil's most alluring spots because of its rich aquatic life and exotic views. You can also find here three of Brazil's five-star beaches!
The temperature ranges from highs of 30 and lows of 25 degrees Celsius. The warm, sunny weather is ideal for enjoying the water and beach.
You can explore its marine conservation area consisting of 21 islands. The volcanic archipelago is characterized by pristine beaches set against towering rocky peaks and accessible only by monster trucks.
You can do outdoor activities and water sports adventures in this place!
Join in the fun and excitement at Fernando de Noronha today!
Punta del Este, Uruguay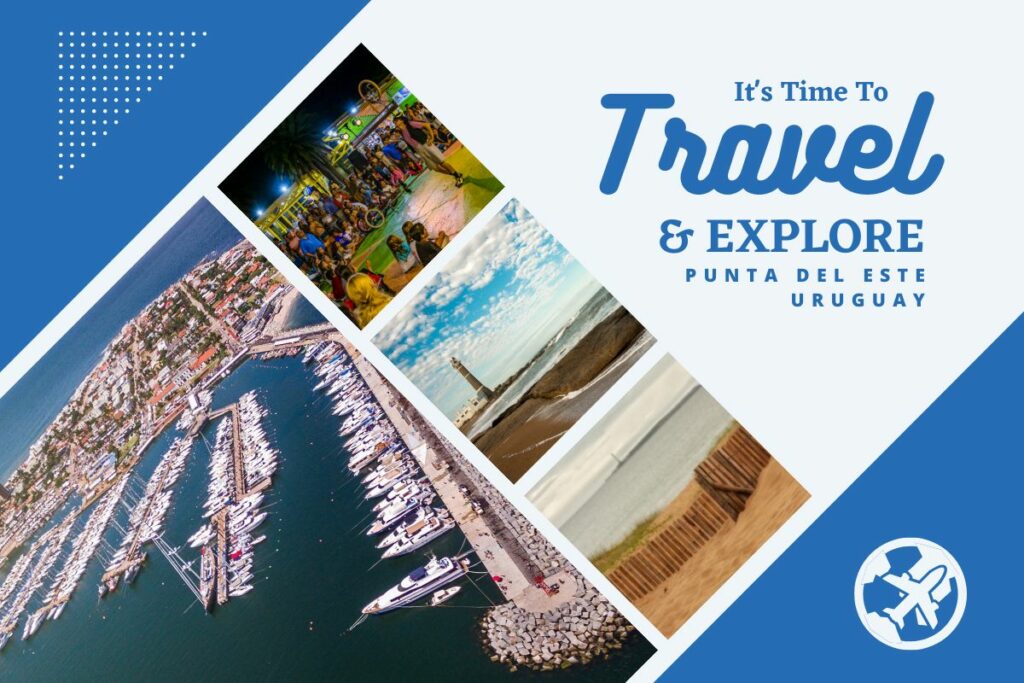 Punta del Este has to be one of the top choices for warm winter getaways in December. You can explore The Miami of South America, a famous Uruguayan beach town. You can expect shopping activities and museums in this place!
The average temperature is around 26 degrees Celsius. This sunny, breezy weather is perfect for a vacation on an Uruguayan beach.
Punta del Este has been the preferred beach destination for decades due to its abundance of high-end hotels, shopping, and dining options. Visit The Ralli Museum, and you will see houses of work by renowned artists worldwide. They are primarily an outstanding assortment of European Modern and Postmodern art from Latin America.
Punta del Este is one of the best places to visit in December, so don't miss out!
Salento, Colombia
Salento is one of the most beautiful hiking destinations in the world in December because it is one of the few remaining unspoiled regions in Colombia. Hiking through this valley will reward you with breathtaking panoramas of the Nevados. You will also witness cloud forests, green rolling hills, and iridescent hummingbirds.
The average temperature is around 22 degrees Celsius. This is the best time to visit this beautiful part of Colombia.
Visitors from all over the world flock to Salento to experience the Cocora Valley. Take a picture of wax trees, the world's tallest palm trees. These trees are endemic to Colombia and northern Peru. Check out the most well-known street in Salento, called "Calle Real."
Get endless sights at Salento!
Viña del Mar, Chile
Known for its stunning coastline and abundance of trees and flowers, Viña is a place to go in December. You can witness historical buildings and museums around the area. Beaches and other attractions await you!
The temperature ranges between 82 and 85 degrees Fahrenheit. Enjoy the lively nightlife and numerous nearby attractions!
Vina is not just a collection of impressive features. It is also a vibrant and culturally significant city. You can see historic buildings like castles and villas that have been renovated into museums showcasing local art. Visit Las Salinas beach. It is where many Chileans spend Christmas. The flower clock and the Via del Mar Casino are all must-sees during your stay.
Viña is often called Chile's Garden City. So don't miss out and explore this beautiful place today!
Wondering what the interesting tourist attractions in Chile are? We have compiled the most extensive list of must-see attractions available, so take a look! Hop over to the most popular Chile tourist attractions.
Merida, Venezuela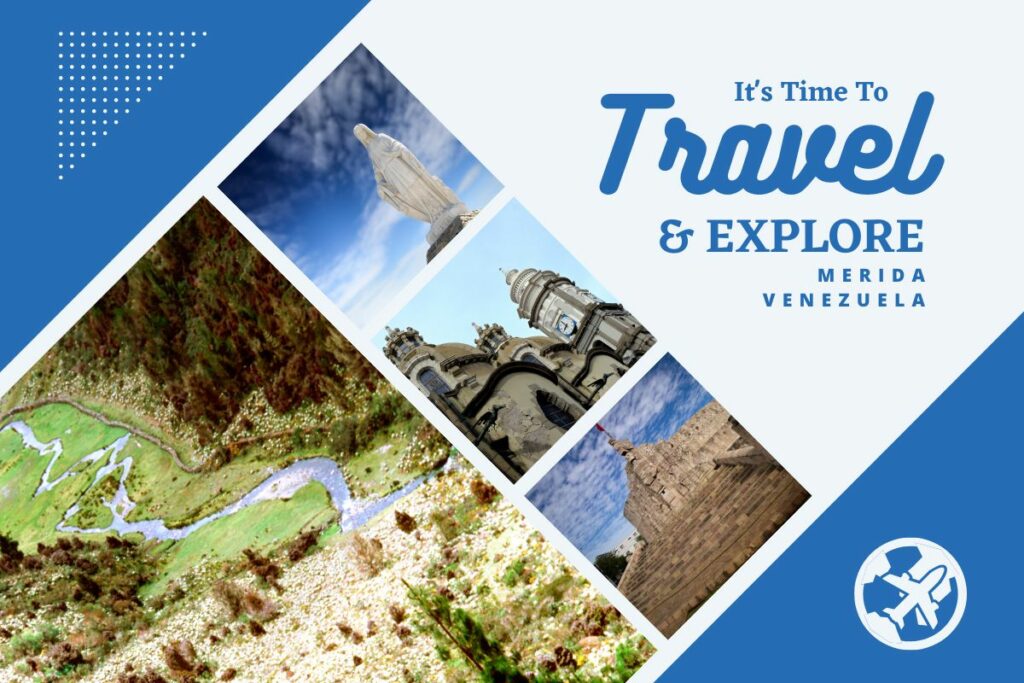 Merida is an excellent option if you're seeking a great place to go on an adventure. One of the most significant resort cities is Merida, which is situated in Venezuela and is a part of the Andes Mountains.
The daily temperature is around 27 degrees Celsius. This makes it ideal for practicing extreme activities in urban areas. It has many sports, including rafting, mountain biking, hiking, and paragliding.
The Merida Cable Car is one of the attractions you shouldn't miss. This one is the world's highest and second-longest cable vehicle. You should also go to Pico el Guila, the tallest peak in Venezuela along the Transandean Highway. It is the highest point on the Transandean Highway and is located in the Cordillera de Mérida.
Enjoy your vacation, and get ready to experience these fun activities in Merida!
Angra Dos Reis, Brazil
Angra Dos Reis is a beautiful destination to visit in December. The town is walkable, and you will find various hostels at all price levels. You can also see many cafes, beachside restaurants, travel agencies, and shops.
The temperature is around 88 degrees Fahrenheit. The weather is ideal for multiple nature walks and learning about marine fauna!
Explore the beaches that have white sand and clear, tranquil waters. Additionally, it is encircled by a forest that meets the sea. You can explore its adjacent islands, which boast stunning views. They are perfect for boat excursion activities!
In Angra Dos Reis, there are more than 2000 islands to explore every day of the year. Book a visit today!
Rio de Janeiro, Brazil
Any time of year is excellent to visit Rio de Janeiro; it is one of Latin America's top destinations. Brazil's second-largest city is also a UNESCO World Heritage Site, thanks to its extraordinary beaches and world-famous carnival.
The average temperature is around 29 degrees Celsius. This weather makes you want to go outside and do things like scuba diving or snorkeling. You can also see the fantastic variety of tropical marine life in the area's waters.
On Christmas Day, you can bask in the sun or kick a soccer ball around on Rio's world-famous Copacabana or Ipanema beaches. While in Rio, you must see the enormous floating Christmas tree in the middle of Lagoa lake every December.
Have a fantastic vacation in Rio de Janeiro!
The Coffee Triangle, Colombia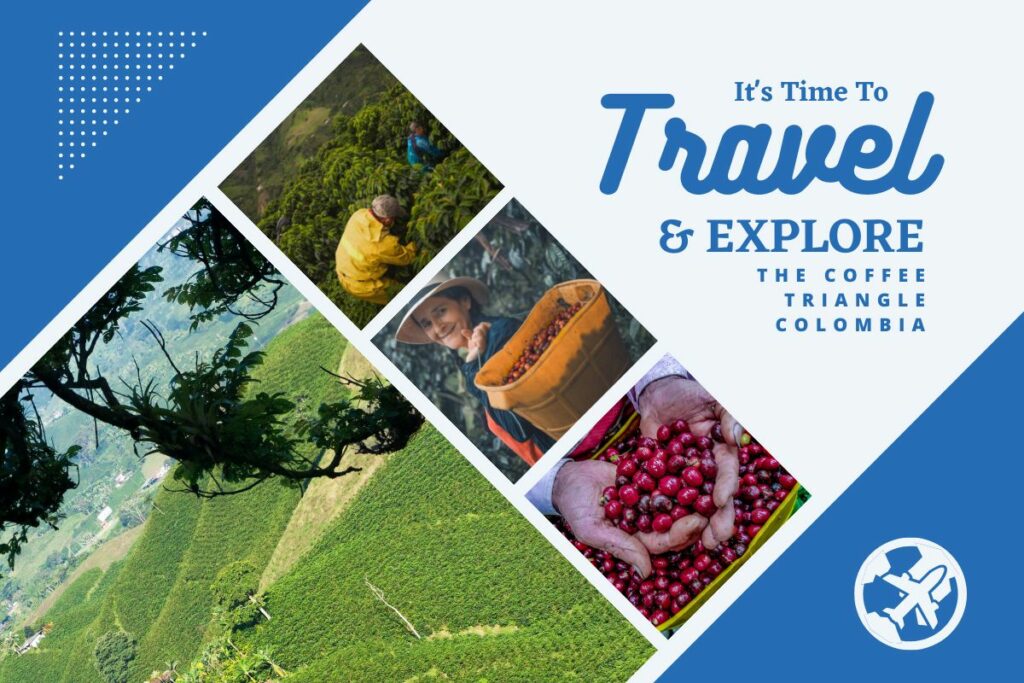 Coffee Triangle is the place to go in December if you are a coffee lover.
The finest coffee in the world is stored here. It's one of South America's most prosperous and ecologically diverse nations.
The average temperature is around 77 degrees Fahrenheit. Perfect weather to stroll through the unending coffee farms. You can also explore brightly painted wooden houses with flower-adorned balconies!
Check out the Parque del Cafe. It's a mechanical theme park with all the beauty of the Indian landscape. You will also find all the magic and history of the coffee culture that promotes the conservation of the coffee culture.
If you're up to witnessing this fantastic place, visit Coffee Triangle today!
Pantanal, Brazil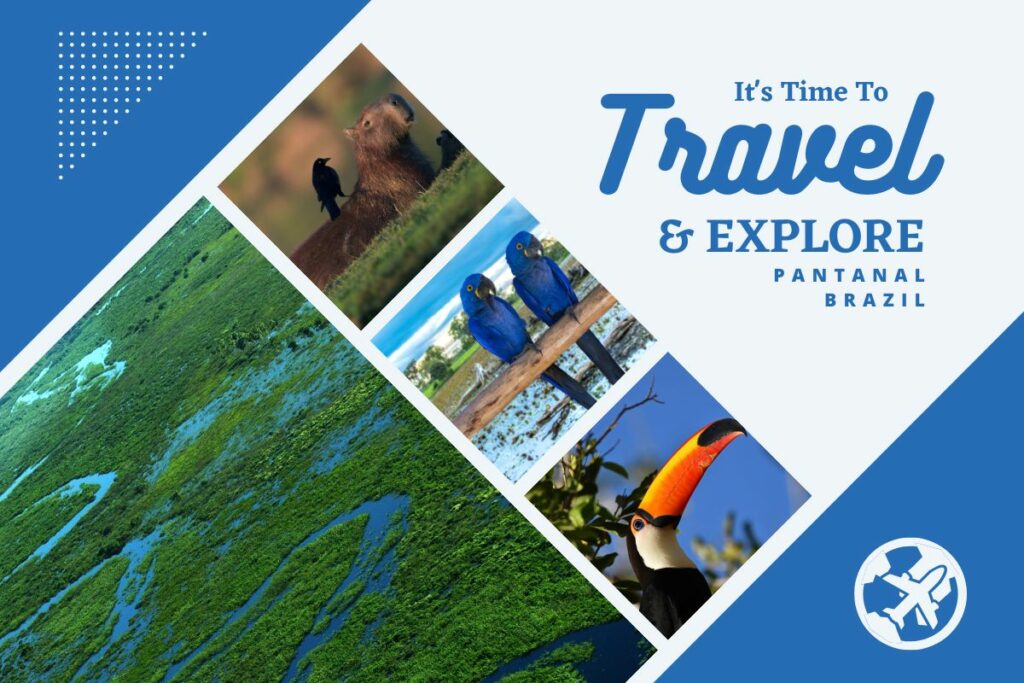 If you want to see more wildlife, visit Pantanal in December. This is the best time to come because you can stay at floating hotels and lodges that offer all-inclusive rates.
Temperatures typically range between 73 and 76 degrees Fahrenheit. With this, exploring the breathtaking Pantanal sounds fun!
The Pantanal is home to an astonishing variety of bird species; visitors are often overwhelmed by the sheer abundance of different kinds of birds they encounter. Witness the spectacular hyacinth macaws with their striking purple plumage. You can also expect to see one or two perched in the trees above your resort or tour group!
Bring your camera and take every single shot of the views in Pantanal!
Ambergris Caye, Belize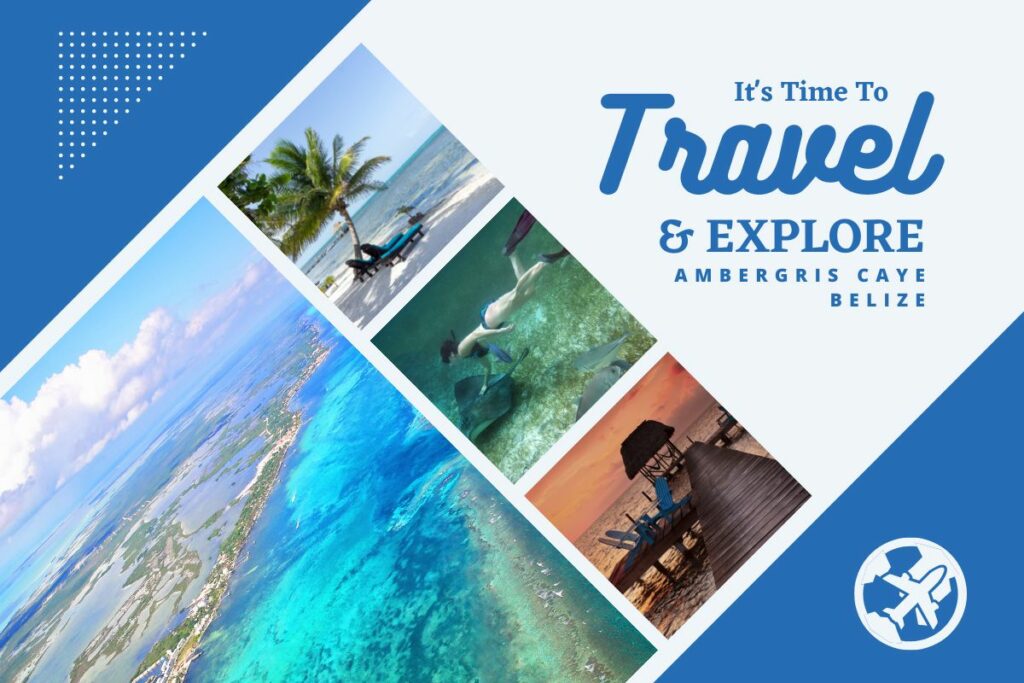 Ambergris Caye is a popular vacation destination in December. You can witness stunning attractions and numerous wildlife!
The temperature ranges from highs of 27 and lows of 19 degrees Celsius. This weather is ideal for doing many of Ambergris Caye's top attractions, which center on exploring the island's natural surroundings.
Ambergris Caye is a great home base for vacationers who want to spend a few days in paradise, exploring the island's stunning wildlife and the laid-back Caribbean vibes. Check out San Pedro, the island's one and only town. It serves as an ideal starting point for excursions throughout the entire island.
Ambergris Caye is fascinating to visit this month. So don't miss the chance!
Are you interested in discovering the top tourist attractions in Belize? The feelings of chaos never last forever. The consequences of regrets are irreversible. Let's not miss out on these incredible must-see attractions. Hop over to the most popular Belize tourist attractions.
Corcovado, Costa Rica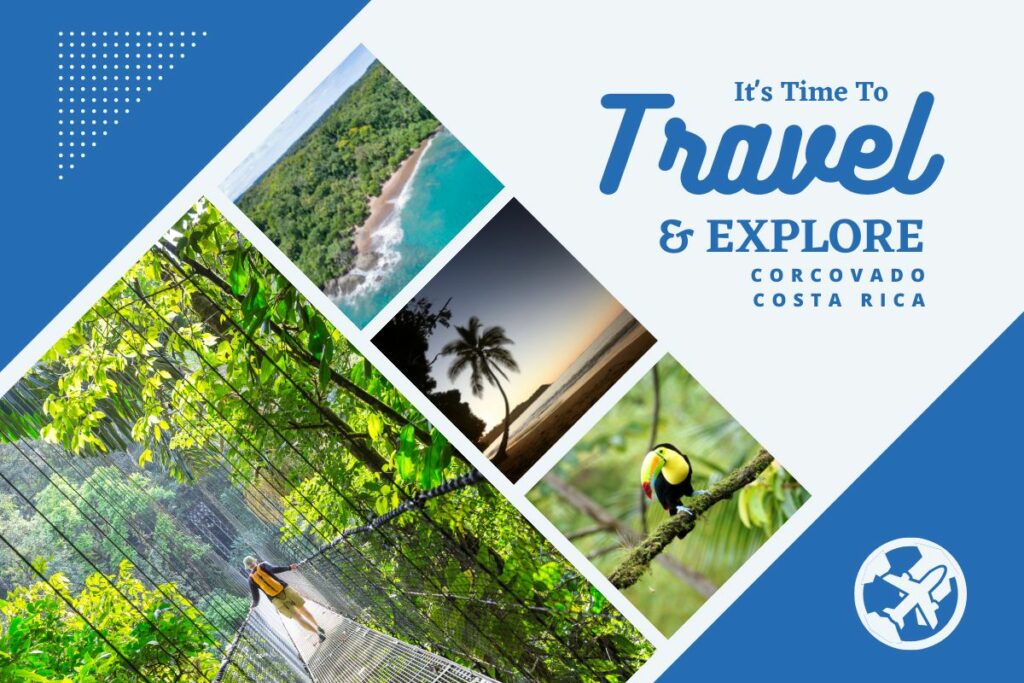 Corcovado is a fantastic destination to visit in December. It will allow you to discover one of Costa Rica's most prosperous regions for wildlife. You can explore many different parks around the area!
The average temperature is around 87 degrees Fahrenheit. With such pleasant weather, Costa Rica is the ideal place to be passionate about nature and enjoy the most incredible experiences.
You can take a trip from Manuel Antonio or Uvita to Sierpe. If you decide to spend the night at the park, do it in La Sirena, a sizable area with many bunk beds. You may hike between La Sirena and the ranger stations in Los Patos and La Leona all day long. Exploring the Corcovado National Park is a must-try!
Corcovado has immersive experiences for you to enjoy!
Do you want to know what the tourist attractions are in Costa Rica? Feel the thrill of the journey in your heart with our list of must-see attractions. Hop over to the best Costa Rica tourist attractions.
Los Roques Archipelago National Park, Venezuela
Suppose you're looking for a place where you can enjoy the summer weather in the middle of December. In that case, Los Roques Archipelago National Park is a great option. You can expect various water adventures!
The average temperature is around 27 degrees Celsius. This hot summer weather in the winter is a perfect getaway to get rid of the winter blues in December.
This area is notable because it was designated as a national park in 1972. Expect large swaths of coral reefs, mangroves, and seagrass beds. This beautiful place is also a haven for wildlife. You can also explore some of the parks and see endangered sea turtles.
You will experience many fun activities in Los Roques Archipelago National Park, so relax and enjoy!