Amazon Rainforest, Brazil


Amazon Rainforest is a great destination to have a tour in September because of the fall season, there is a high chance to have comfortable weather.
The weather in the Amazon typically ranges from 65°F to 69°F. You can explore the rest of the forest without worrying about the climate.
The Amazon jungle is full of fascinating plants and animals, and a walk through the jungle is a great way to observe them up close and learn about their traditional uses. Experiences like traveling to a remote Amazonian village are rare but highly valuable.
You'll meet locals and gain a glimpse into their way of life in the Amazon while participating in this tour.
Seven Lakes, Argentina


Seven Lakes is a great spot to visit in September because of the fall season. The harsh heat from the sun and heavy rainfall are gone!
The weather in Seven Lakes usually ranges from 67°F to 73°F. Bring your cameras to take unlimited pictures in the area!
The seven lakes of the Seven Lakes Route include Nahuel Huapi, Espejo, Correntoso, Escondido, Villarino, Falkner, and Machónico. All of these have amazing sceneries that will mesmerize you.
There are lots of activities to do in the area like camping and trekking! Bring your friends to make your tour more enjoyable!
Cuenca, Ecuador


Cuenca is a fantastic place to visit in September because the fall has begun. You don't need to worry about the climate while exploring the city.
The weather in Cuenca usually spans from 56°F to 51°F. This ideal temperature is best for visiting the historical places in town!
It's easy to see why so many tourists from other countries flock to Cuenca, with its combination of hospitable locals, colonial architecture, Andean culture, and stunning natural settings in and around the surrounding mountains. These things make the city famous!
The city of Cuenca has become famous for its textiles and hats, shoes, and other handicrafts.
Cusco, Peru


Cusco is an excellent destination in September because the breezy wind will make your tour more comfortable.
The weather in Cusco usually ranges from 65°F to 59°F. This pleasant temperature allows you to explore the rest of the site hassle-free.
In Peru, alpacas are cherished animals. You can spot these cute four-legged friends parading around the streets of Cusco, Peru, accompanied by native women in brightly colored outfits.
Visiting one of Cusco's stunning lookout points is another fascinating thing to do while you're there. In about 15 minutes, you can reach the viewpoints of Mirador de San Cristobal, Plaza Santa de Santa Ana, and Mirador de San Blas. These places offer jaw-dropping views!
Paramaribo, Suriname


Paramaribo is also a place to consider having a vacation in September. The vibrant sunny days make the site more enticing to the eyes.
The weather in Paramaribo typically scales from 90°F to 87°F. This is a great time to explore their native goods!
This place has developed a good relationship with different ethnicities, people who live here come from diverse heritage and countries.
The market extends further, where stalls sell a wide variety of seafood, from dried and fresh shrimp to catfish roe and smoked catfish by the pound.
Have you been curious about the fun places to visit in Suriname? The complete list of must-see attractions has been put together by us. Hop over to the best Suriname tourist attractions.
Buenos Aires, Argentina


Buenos Aires is also a great destination in September because of the mild temperature brought by the fall season. Aside from that, this is also the shoulder season which means you can encounter a lot of low accommodations deals and fewer tourists.
The weather in Buenos Aires usually spans from 63°F to 66°F. This is a fantastic climate to stroll around the place and try new things!
Numerous neighborhoods, each with its own character and beauty, add to the city's attractions, including cultural landmarks like the Casa Rosada, Teatro Colon, and the Obelisco. Wander around on foot and take in the spring flora!
Santiago, Chile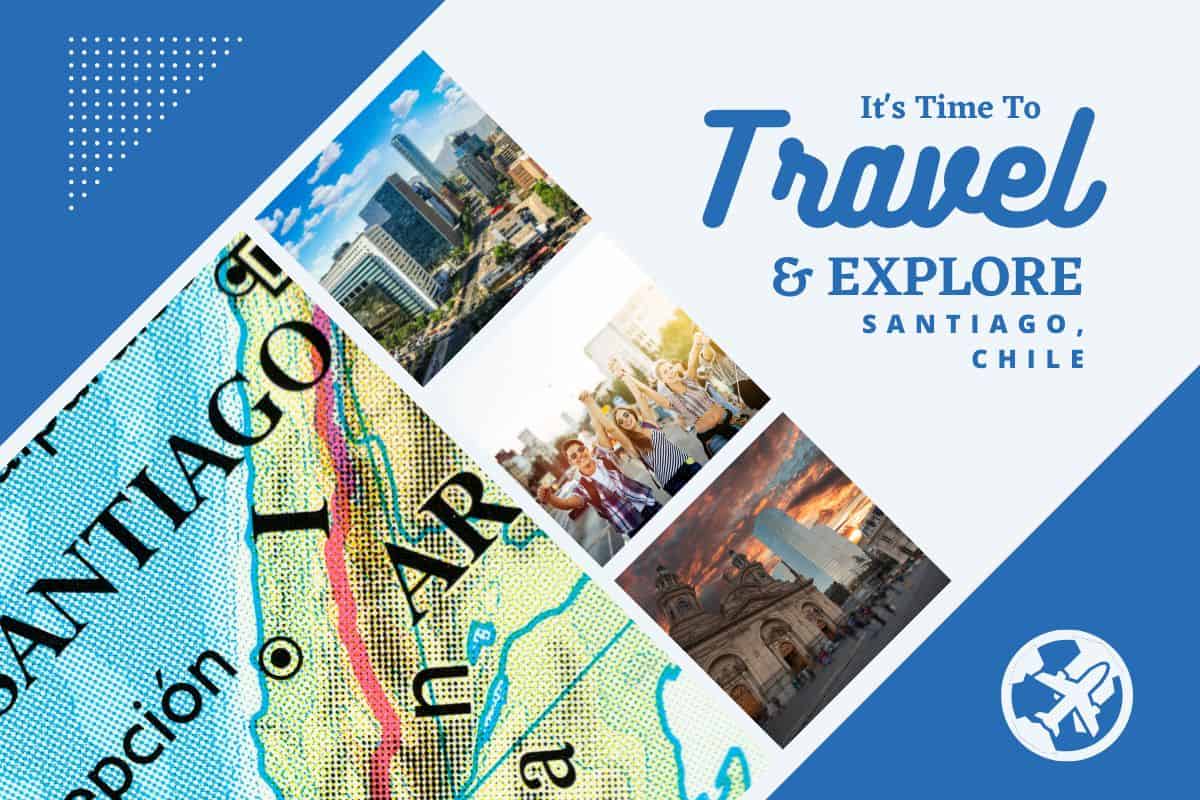 Santiago is a fantastic place to visit in September because of the shoulder season. You will encounter great lodging deals, fewer visitors, and cheaper airfares!
The weather in Santiago varies between 65°F to 69°F. This is an excellent opportunity to tour around without large crowds.
Santiago de Chile is a city full of life, with exciting museums and delectable cuisine. The country's lovely wine valley is conveniently located near the country's major cities. This place has a lot to give!
Are you curious about the best places to visit in Chile? The feelings of chaos never last forever. The consequences of regrets are irreversible. Let's not miss out on these incredible must-see attractions. Visit the main Chile tourist attractions.
Galapagos Island, Ecuador


The Galapagos Island is a magnificent spot to visit in September because this is considered the off-season. Rates and prices during this time decrease as well as the airfares. Don't miss this out!
The weather on Galapagos Island ranges from 67°F to 70°F. This is perfect for trying different activities like hiking.
Even though the water may be more relaxed, you can still go snorkeling, swimming, or diving. The cold water will make you wish you had brought a wetsuit. Furthermore, the Island is home to a wide variety of animal species.
Montevideo, Uruguay


Montevideo is a place to discover in September, especially if you are saving money. The area has many affordable prices, such as food and attractions.
The weather in Montevideo usually scales from 62°F to 64°F. This is an excellent opportunity for exploring the rest of the area.
As restaurants and bars in Montevideo, Uruguay, begin to offer al fresco dining, and sightseeing tours become more comfortable, the city has become a popular autumn vacation spot!
The beautiful city of Montevideo can be seen in a day. Besides the obvious sights in the downtown/old town/port area, a stroll along the beach promenade to Playa Pocitos is highly suggested, where you may enjoy cocktails on a charming beach.
Paracuru, Brazil


Paracuru is also an excellent place to visit in September, especially if you want an early summer vacation without spending too much.
The weather in Paracuru usually spans from 87°F to 85°F. The crystal clear beaches will help you cope with the scorching heat!
There are a lot of beaches you can visit around Paracuru, and you can party the whole day with the tourists and locals. Sunbathing with your friends under the sun is a must!
You can visit the vibrant bars nearby at night and go groove with the people!
Los Organos, Peru


Los Organos is a dazzling spot to have a vacation in September because of its sunny days. Aside from that, this place is also budget-friendly!
The weather in Los Organos typically scales from 77°F to 74°F. Visiting the beachfront every morning is a must!
When it comes to coastal communities, Los Organos is among the cheapest. Tucked away to the south of the bustling Mancora neighborhood, it is well-known for its rich biodiversity, pristine waters, and thriving fishing sector.
If you want to retire somewhere where you can regularly view dolphins, whales, and sea turtles, this is the place for you.
Taltal, Chile


Taltal is a stunning destination to visit in September because of the warm days. It is also affordable to take a vacation on this site.
The weather in Taltal ranges from 72°F to 67°F. It is great to visit the beaches and wait for the sunset.
Taltal is a fun place to visit, thanks to the abundance of restaurants, cafes, and pubs. Also, the people enjoy a wide range of water sports, and it's a favorite fishing area.
Want to know the best places to visit while you're in Chile? Good news! We have got you covered with our list of must-see attractions. Visit the top Chile tourist attractions.
Bogotá, Colombia


Bogotá is also a great place to visit in September because this area offers several affordable accommodation rates and souvenirs in shops!
The weather in Bogotá usually ranges from 64°F to 61°F. This is the best temperature to walk along the vibrant streets.
Bogotá is a fascinating place to visit or spend time in because it's filled with scenic spots, flavors, and sounds. In the last five years, tourism throughout Colombia has seen a significant uptick, attracting tourists from all parts of the world.
Huehuetenango, Guatemala


Huehuetenango is a great place to visit in September because of its mild climate, which makes the attraction more accessible to tourists.
The weather in Huehuetenango typically spans from 75°F to 70°F. There are lots of beautiful scenery to look at here!
As you explore Lagunas de Montebello National Park, look at the park's native flora and fauna. Assuming, of course, that you don't let yourself be swept away by the breathtaking panorama.
Zaculeu reveals a gold mine of historical data. Learn more about the intriguing history of this area by digging into the artifacts that have been uncovered here.
Do you want to know what the best tourist attractions are in Guatemala? The complete list of must-see attractions has been put together by us. Visit the best Guatemala tourist attractions.
Granada, Nicaragua
Granada made it to the list of must-visit places in September! The area offers lots of low accommodation deals and prices during this period.
The weather in Granada usually ranges from 88°F to 84°F. The climate is great for visiting the rich culture of Granada.
The city of Granada is a popular destination for tourists in Nicaragua. This city is by far the most modern and visitor-friendly destination in the country and has the lowest crime rate.
You won't be bored in Granada, Nicaragua, because there are so many exciting activities to partake in here!
Wondering what the most visited tourist attractions in Nicaragua are? We have compiled the most comprehensive list of must-see attractions. Click here for the most popular Nicaragua tourist attractions.