Machu Picchu, Peru
Machu Picchu is a great place to visit in November because you get to avoid a large number of tourists and the heavy rainfall from the wet season.
The weather in Machu Picchu usually ranges from 89°F to 82°F. This is perfect for taking pictures of the magnificent scenery!
Numerous intriguing sites offer glimpses into the ancient Inca civilization. The Incas placed great spiritual importance on the Sun Temple, also known as The Torreón.
The Incas constructed this sacred temple as a place to honor the sun and make sacrifices in rituals. Manuel Chavez's Ballon Site Museum; A wealth of information about Machu Picchu may be found in this compact museum. Therefore, you should go there!
Costa Rica
Costa Rica is a beautiful place to visit in November to avoid the Christmas holiday crowds. This is also your last chance to take advantage of the rates and prices before they increase because of the upcoming holidays.
The weather in Costa Rica typically scales from 77°F to 73°F. This is great for strolling around and visiting various attractions.
Many people know about Costa Rica, and with good reason. It's a terrific place to visit, offering incredible diversity, beaches, jungle, wildlife, and a lot for everyone.
There are many exciting things to do in Costa Rica's national parks, including river kayaking and zip lining. It's also a great spot to see exotic creatures like macaws and cute sloths.
Wondering which sights are the absolute must-sees while visiting Costa Rica? The feelings of chaos never last forever. The consequences of regrets are irreversible. Let's not miss out on these incredible must-see attractions. Visit the most popular Costa Rica tourist attractions.
Patagonia
Patagonia is a great spot to visit in November because of the cold climate experienced in the area.
The weather in Patagonia typically spans from 72°F to 32°F daily. This is perfect for trying different winter activities.
Its location in the Andes Mountains, surrounded by deserts and grassland, makes it an excellent vacation destination. The beautiful landscapes, vast forests, national parks, glaciers, and rare wildlife of Patagonia have earned it international renown.
Patagonia is often cited as one of the top candidates for the "world's most beautiful place."
Quito, Ecuador
Quito is a pretty destination to visit in November due to cheap rates in hotels and low airfares, which makes your vacation more exciting!
The weather in Quito usually scales from 65°F to 61°F. Bring your cameras to take some pictures in the pleasant climate!
You should spend your time in the city visiting the ancient Old Town, perusing the local markets, lounging in the parks and gardens, and indulging in the delicious local cuisine.
Mindo's muggy Cloud Forest is great for ziplining and chocolate sampling. The Equator is a fascinating place to spend a day learning about the physics of the Earth's Equator.
La Paz, Bolivia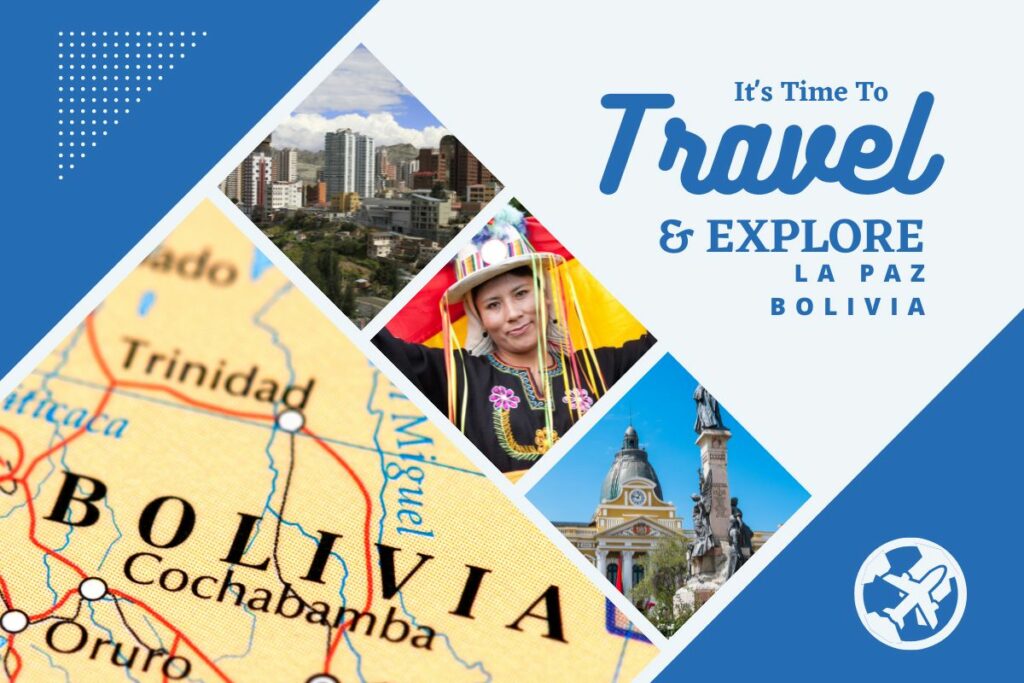 La Paz is also a great spot to visit in November due to the low rates compared to other countries.
The weather in La Paz has a daily temperature from 60°F to 54°F. Discover the different gems in place!
You may quickly and affordably reach any of the country's many tourist hotspots from La Paz, Bolivia's capital. See the breathtaking Uyuni Salt Flats, trek through the Amazon Rainforest, explore a native village, or ride your bike along the North Yungas Road.
Wondering what attracts tourists in Bolivia? You can end your search now with our must-see attractions. Hop over to the most interesting Bolivia tourist attractions.
Cartagena, Colombia
Cartagena is an excellent place to visit in November, especially if you want to have a vacation without spending too much! This place is packed with cheap beaches.
The weather in Cartagena typically scales from 87°F to 84°F. Perfect time to get some tan lines with your friends!
Enjoy the tropical beaches and scenic landscapes. Cartagena may be the best low-cost South American beach holiday with its powdery white sand, swaying palm trees, and crystal-clear waters.
You may drive or walk to the nearby beaches of Playa de Castillogrande, Playa de Bocagrande, and La Boquilla.
Pantanal, Brazil
Pantanal is a great place to admire nature in November. The warm and dry weather is gone, and the temperature has become mild.
The weather in Pantanal typically spans from 76°F to 79°F. Discovering the wildlife is the best thing to do in Pantanal!
Pantanal is full of friendly, competent biologists and naturalists who can show you the finest of what it has to provide if you're thinking about what to do there.
Travelers may rest assured that they won't have to sacrifice any conveniences during their stay, as the area is dotted with all-inclusive lodges and floating hotels.
Asuncion, Paraguay
Asuncion is a stunning place that should be visited in November because there are lots of low rates and prices in its area that can really save you money!
The weather in Asuncion spans from 86°F to 89°F. Wearing shades is advisable during your tour!
Go around and look at the colonial buildings and historical landmarks. Try local cuisine, where a three-course meal at a restaurant will only set you back about 10 US Dollars.
Gran Chaco is also home to horseback riding opportunities through the Cordillera Mountains and the surrounding wildness. Paraguay is one of South America's most incredible places to visit for a low-cost getaway.
Lake Titicaca, Peru, and Bolivia
Lake Titicaca is a must-visit destination in November because of the cheap vacation you'll get. You can still save money while exploring the rest of the area.
The weather in Lake Titicaca ranges from 65.8°F to 34.7°F. The temperature is excellent for exploring without worrying about the heat or heavy rainfall.
Daily trips to Lake Titicaca will present you to the lake's diverse villages and lifestyles. Isla Taquile, for instance, is a gorgeous, steep island in the middle of the lake with a fascinating indigenous culture.
There are also reed-built islands to explore.
Colca Canyon, Peru
In November, Colca Canyon is a fantastic place to visit because you enjoy the scenery without the scorching heat from the past months.
The weather in Colca Canyon usually spans from 72°F to 66°F. Take the opportunity to explore the place before it gets too hot or cold.
Colca Canyon ranks third in terms of tourist traffic in Peru due to its breathtaking scenery. When it comes to depth, this canyon is up there with the best of them.
When you've had enough of the landscape, look up to witness the largest hummingbirds you've ever seen and even Andean condors. The best places to find authentic, locally made goods are in villages.
Easter Island, Chile
Easter Island is a great destination to visit in November because of the warm and dry weather experienced in its place.
The weather on Easter Island ranges from 73°F to 75°F. This is an ideal temperature for taking some pictures with your friends!
Extinct volcanoes, lava tubes and caves built by a volcanic eruption, and a cliff-lined shoreline with secret bays are just some of Easter Island's many natural treasures. This location has everything you want, from rich history and culture to stunning scenery.
Rio de Janeiro, Brazil
Rio de Janeiro is a fantastic spot to visit in November because of the spring season. One good reason to see the places is also the shoulder season.
The weather in Rio de Janeiro typically scales from 81°F to 84°F. This is a great time to party all day long!
There is nothing else like it, and the landscape makes you forget you're in a major metropolis. It's rich in natural attractions like beaches, footpaths, gardens, lagoons, waterfalls, and rainforests.
Brazilians go beyond their way to make visitors feel at home. Don't be startled if they invite you out for a caipirinha or give you a spot on the bus or metro because they adore making new friends.
Buenos Aires, Argentina
In November, Buenos Aires is also an excellent place to visit because you will encounter fewer tourists during the shoulder season. Low accommodation rates and low airfares are also being offered in the area!
The weather in Buenos Aires typically ranges from 72°F to 78°F. This is a great time to take advantage of the excellent climate and shoulder season.
The city of Buenos Aires is a vibrant, passionate, and multicultural hub. One of the world's most exciting cities, thanks to its fascinating history and architecture, buzzing nightlife, thriving arts scene, spacious parks, and welcoming locals!
Tacuarembó, Uruguay
Tacuarembó is also a great destination to visit in November because of the warm and dry climate experienced in its area, which makes it less hassle for the tourists.
The weather in Tacuarembó typically scales from 76°F to 81°F. This is perfect for wandering around.
There are mini falls in Pozo Hondo, where you can see crystal clear water. There are also several museums in the town, like Museo Carlos Gardel, wherein you can learn about the rich culture of the place and the locals.
Barquisimeto, Venezuela
Barquisimeto is a mesmerizing place to visit in November because of the vibrant light and feeling from the sun!
The weather in Barquisimeto typically spans from 86°F to 82°F. This is perfect for discovering the various attractions in the place!
The city of Barquisimeto expanded to become a major financial and commercial center. Barquisimeto is known for its galleries, monuments, and squares, many of which feature notable instances of Modernist architecture.