Machu Picchu, Peru
No trip to South America is complete without a climb up the steep, rocky mountainside to the Inca castle of Machu Picchu. Discover this hilltop spot's breathtaking views and historical sites in Peru during February. It is one of the best places in South America to visit in February.
The expected temperature range is 29 to 16 degrees Celsius. This cool and breezy day is ideal for exploring Peru's mysterious and majestic Inca and Inca-style ruins.
This ancient city is perched at a height of over 8,000 feet. This monument to the Incas' closeness to nature is a testament to their culture. Because of its religious significance, visitors should treat Machu Picchu with respect.
Cartagena, Colombia
This February, consider a trip to Cartagena, Colombia, to explore its photogenic colonial towns, which are full of architectural excellence and colorful local culture. It is one of the best places in South America to visit in February.
Regular highs average around 87 degrees Fahrenheit. This climate is ideal for a relaxed, tropical vacation in Colombia's urban centers.
Witness the vibrant walls of Cartagena around the city's old town. It is filled with the stunning architecture of ancient buildings.
Plaza Santo Domingo is packed with al fresco lounges where you can chill while you enjoy a meal. Nearby, Las Bóvedas Market is a great place to pick up inexpensive souvenirs.
Salvador, Brazil
Salvador, Brazil, is a city full of cultural and historical attractions. One of the oldest colonial cities in South America, it offers a wealth of exciting opportunities for entertainment throughout February.
Usually, between 31 and 25 degrees Celsius is the norm. This is just right for a day spent strolling through Salvador or relaxing on one of the city's beautiful beaches.
Explore the streets of Pelourinho. You will learn about its history by visiting the area that was once used as a whipping post for enslaved people. African influences can be seen in modern-day culture, particularly in cuisine.
Salvador is known as the "Party Capital of the World" because of its annual Carnival celebration, which you should definitely experience.
Quito, Ecuador
You can have the best vacation in February without breaking the bank by going to the charming city of Quito in Ecuador. You won't ever run out of places to go to, from cheap hotels to perfect green spaces.
This month's average temperature ranges from 19 to 10 degrees Celsius, so prepare your clothes accordingly. That's all you need to have a wonderful time visiting this city. It is one of the best places in South America to visit in February.
Take advantage of your time in the city by visiting the Old Town and lounging in the parks of Quito. Ziplining and chocolate tasting are two more activities that can be enjoyed in Mindo's humid cloud forest.
Explore the physical properties of the Earth's equator by spending a day there.
La Paz, Bolivia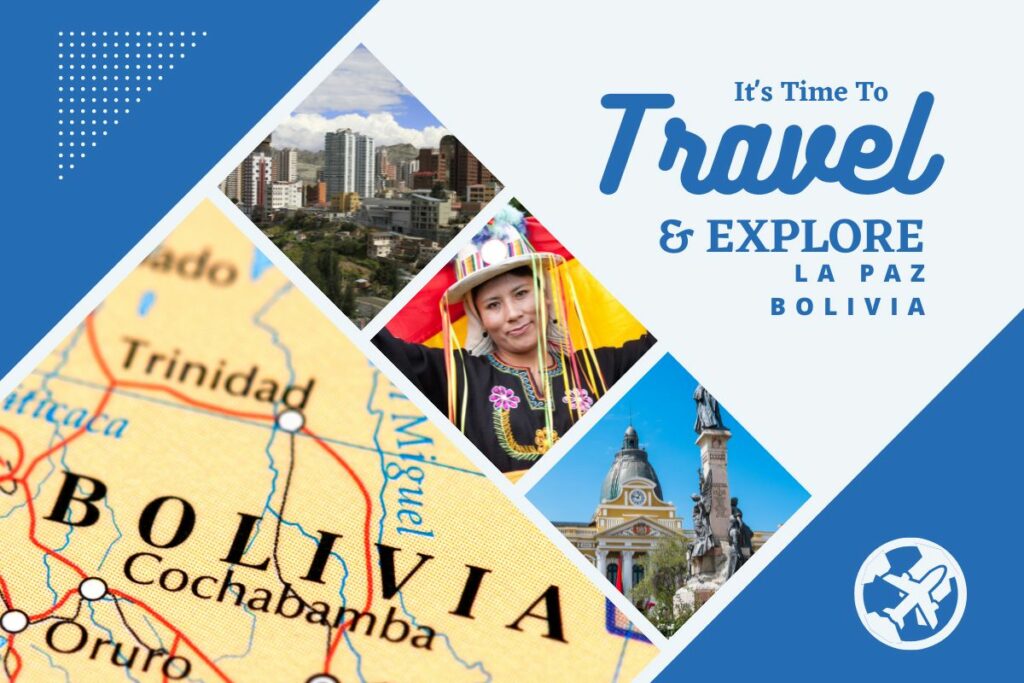 Bolivia should be on your itinerary if you're looking for the most affordable South American destination. Fun, exciting, and educational activities abound in this fascinating and varied country.
The typical range of temperatures is 21 to 10 degrees Celsius. Taking advantage of this weather to go wherever you want in Bolivia will not break the bank and will be a breeze.
Explore the North Yungas Road cycling trail and see Bolivia's world-famous Uyuni Salt Flats. You can also go on a hike in the Amazon Rainforest and visit a traditional Bolivian village.
Stop by the ethereal Laguna Colorada to see flamingos or look at the crystal clear waters of Laguna Verde.
Have you been curious about the popular places to visit in Bolivia? We have compiled the most comprehensive list of must-see attractions. Hop over to the top Bolivia tourist attractions.
Buenos Aires, Argentina
By paying a visit, you can get a feel for the city of Buenos Aires, Argentina's pulsating culture and activity this February. Spend your vacation enjoying the city's magnificent artwork, buildings, restaurants, bars, and music.
The average range of temperatures is between 28 and 21 degrees Celsius. Perfect sightseeing conditions exist now to take in the city's many masterpieces of public art, museums, and galleries.
The city is home to a wide variety of excellent parrillas or steakhouses. You'll need a lot of stamina to keep up with the city's nonstop nightlife, which features a wide variety of clubs.
During the day, you can stroll through the streets of Argentina and take in the country's rich cultural heritage, which includes many grand castles in Italian and French styles.
Aruba, Venezuela
Aruba, Venezuela, is a sanctuary to some of the world's most stunning and famous beaches, which you can only see by visiting the city. This is a perfect destination for a romantic getaway in this month of love in February.
Average temperatures hover around 21 degrees Celsius. The island is a popular vacation destination outside the hurricane belt and has a dry climate. There are hardly any cloudy days on this paradise island.
Aruba's beautiful beaches, such as Bushiri and Eagle, are some natural destinations you can visit. While attractions like Arikok National Park, Divi Village Golf Course, and the Alhambra Casino are artificial spots that can be found on the island's west side.
Asuncion, Paraguay
You should visit Paraguay if you're looking for a hidden gem on a low budget in South America. Tourists often ignore it because of its location between Brazil, Argentina, and Bolivia. Paraguay is not a typical tourist destination, yet a must-visit in February. It is one of the best places in South America to visit in February.
The average annual temperature in Paraguay is 22 degrees Celsius, making the climate ideal for sightseeing and learning about the country's colonial past.
People who enjoy being outdoors and trying new things will find Paraguay an ideal destination. One of the most extensive wetlands on Earth can be found there. You can go to national parks with lush greenery and waterfalls that will blow your mind.
Gran Chaco also offers horseback riding through the Cordillera Mountains and other wild areas. Enjoy a three-course meal at a local restaurant without spending much money.
Are you curious about the top places to visit in Paraguay? Good news! We have got your back with our curated list of must-see attractions. Hop over to the most popular Paraguay tourist attractions.
Patagonia, Chile
Because of its gritty terrain and splendid community, Patagonia, the southernmost region of Argentina and Chile, is home to some of South America's most breathtaking landscapes. Plan your next trip to this beautiful destination this February.
A pleasant 70–60 degrees Fahrenheit is typical, making this the ideal place to enjoy various thrilling outdoor activities in this region.
You can save the most money on a trip to Patagonia if you go in February when it is off-season. With advanced planning, cheaper airfare can be found with local buses that can be used for inexpensive transportation around the area.
It is best to tackle challenging hikes on your own rather than hire a tour guide to save some money. Most Torres del Paine National Park and Carretera Austral trail treks do not necessitate a guide.
Are you curious about the must-see tourist attractions in Chile? Good news! We have got you covered with our list of must-see attractions. Click here for the main Chile tourist attractions.
Easter Island, Chile
In February, you can travel to one of the world's most remote destinations: Easter Island. A little over midway between Chile and Tahiti, it can be found in the Pacific Ocean, off the country's coast. The city's magnificent islands and outdoor museums make it a tourist hotspot.
The temperature ranges from about 85 to 91 degrees Fahrenheit daily. Every tourist will be delighted by the breathtaking beauty of this weather.
Discover the city by equestrian means, two wheels or two feet. It is famous for its giant moai statues, which date back hundreds of years from the most isolated Polynesian cultures in the world. It's also a significant hub for water sports like surfing and scuba diving.
Have you been curious about the fun places to visit in Chile? It is better to see something once than to hear about it a thousand times. Our must-see attraction travel guide will help you achieve that. Hop over to the best Chile tourist attractions.
Iguazu Falls
If you're looking for a fantastic vacation spot in February, look no further than the border between Argentina and Brazil, where you'll find the magnificent Iguazu Falls. There are 275 separate waterfalls in this stunning collection.
The typical range of temperatures is between 32 and 22 degrees Celsius. This weather is ideal for thrilling outdoor pursuits near the beautiful Iguazu Falls. It is one of the best places in South America to visit in February.
See Brazil and Argentina's national parks, which are on the list of world heritage sites maintained by UNESCO. Spectacular vantage points and walkways have been constructed on both sides of the falls for the benefit of tourists.
Medellin, Colombia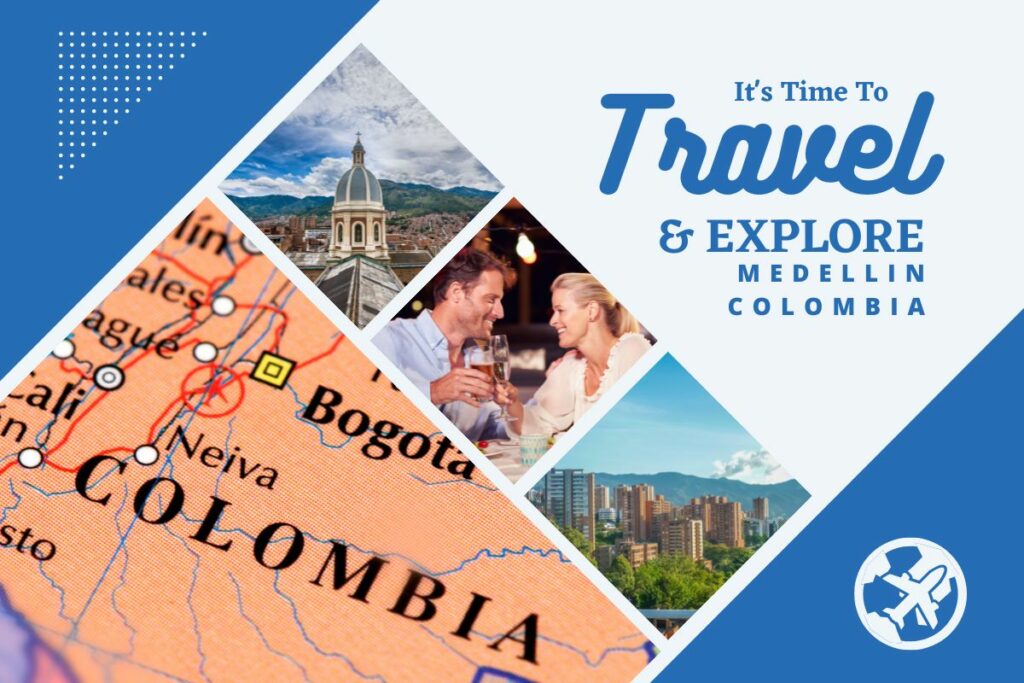 Medellin, Colombia, is called the "city of eternal spring" for its year-round balmy weather. In February, you should take a trip to this exciting tourist spot.
The expected temperature range is between 28 and 18 degrees Celsius. Medellin's bustling markets, historic sites, and hip communities will come alive in these conditions.
Many people enjoy dining at open-air restaurants before hitting one of the many nightclubs in the city. Don't forget to visit some of their lovely parks, gardens, and zoos that welcome visitors all year round at a low price, especially in February.
Montevideo, Uruguay
Take a stroll along the boardwalk of all the city's spectacular black and white sand beaches in Montevideo, Uruguay, this February if you're looking for a laid-back ambiance.
The expected temperature range is 27–19 degrees Celsius. Pleasantly breezy conditions are ideal for a day of beach volleyball or photographing Montevideo's scenic beauty.
The historic district of Ciudad Vieja is home to many of the city's landmarks, art galleries, and marketplaces. The National History Museum is a must-see for any history junkie.
There are many unique handicrafts to be found at Mercado del Puerto, which you may want to buy.
São Paulo, Brazil
Sao Paulo is a fantastic vacation destination because of the abundance of international influences in the city's cuisine and other cultural pursuits. You should travel to the town this February to witness the vibrant city with many different communities.
A coffee break in the sun is still possible at an average of 29–21 degrees Celsius. Brazilian coffee is a staple drink you should not miss in this city. It is one of the best places in South America to visit in February.
While on vacation, you should check out cultural centers like the Alliance Française or the Goethe Institute in Germany. These locations host events in their native tongues to highlight the best of their countries' cultural offerings.