Encarnacion, Paraguay
Paraguay is one of South America's least visited countries. The best way to stay within your June travel budget is to wisely prioritize the trips you want to take.
It's a comfortable 23 degrees Celsius, with a light breeze. It's a beautiful day to walk or hike outside of town.
The cost of eating out in the country is much lower, mainly if you stick to a vegetarian diet. Street food is a great way to save money while traveling.
Cheap dorm rooms are available, but they are not like the typical hostels frequented by travelers. Paraguay doesn't attract many budget travelers because it has fallen off the radar of South American destinations.
Lima, Peru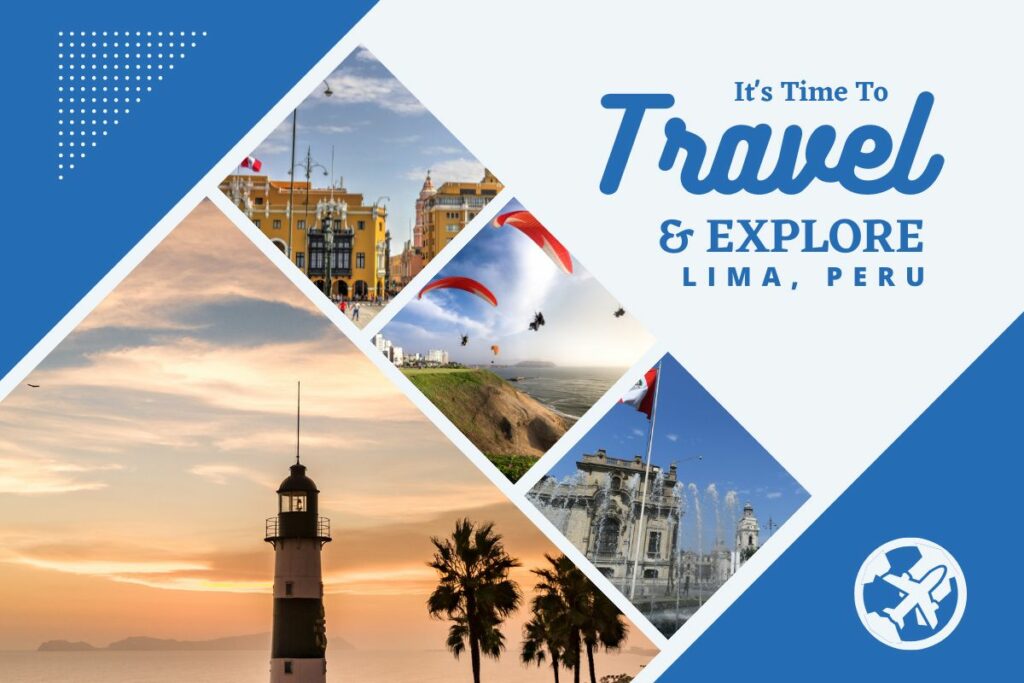 Travelers are drawn to Peru by the country's many mysterious tourist attractions. Vacationing in this city in June is an excellent idea because of the vast landscapes and world-class hiking opportunities.
The typical range is 20 to 15 degrees Celsius. The crisp air is ideal for exploring the local cuisine and its rich heritage.
It would be remiss not to mention Peru's world-renowned cuisine when discussing a trip there. Eating on the street is a great way to save money in Peru because the food is cheap.
Keep an eye out for Almuerzo deals, similar to set lunch menus. These are affordable options for enjoying authentic Peruvian cuisine.
Manta, Ecuador
There are many incredible attractions to visit on mainland of Ecuador. Thus, getting from one place to another is not costly. This makes June an excellent time to travel there for a spring break.
The 26–15 degree Celsius average means windy conditions will prevail for the most part. A beach stroll or wildlife exploration would be perfect with this lovely weather.
This tiny country is home to magnificent volcanoes, unusual animals, and breathtaking coastal areas. Both food and South American beer are relatively inexpensive in Ecuador.
It is best to take this trip with your family or friends to save money. There are increasingly more low-cost hostels available for travelers.
Villavicencio, Colombia
In June, backpackers will find Colombia to be a fantastic travel destination. In all of South America, it is universally regarded as a top tourist hotspot. The area teems with boozing villagers, beautiful beaches, mysterious ruins, and fun-filled events.
The average high for the day is a comfortable 88 degrees Fahrenheit. The weather in this incredible Colombian city is picture-perfect for a weeklong getaway.
Food is flavorful and inexpensive. While eating on the street is the most cost-effective option, even meals at restaurants are affordable. Salsa is one of the best South American dances, so don't miss the chance to try it out!
Peninsula Valdes, Argentina
This June is out of this world when visiting the Los Glaciares National Park in the Valdes Peninsula, Argentina. Most people ignore the southernmost part of Argentina because it is too cold, so you can enjoy low prices and few other visitors.
The average temperature will be between 12 and 3 degrees Celsius, which is relatively cold. These colder temperatures are ideal for enjoying some outdoor winter sports.
While a glacier is impressive to behold at any time of year, there is something exceptionally breathtaking about witnessing one in June. The ethereal quality of the snow makes for some incredible photo opportunities and a soothing atmosphere.
Limon, Costa Rica
Traveling through the Costa Rican cloud forests in June is like stepping into a fairytale. It's the green season, so quick rainfall will saturate the forest with moisture, turning it a lush, verdant hue, but it won't cause too much trouble for drivers.
Temperatures are typically between 28 and 10 degrees Celsius. The skies will be mostly clear, but brief showers are likely, especially later in the day. The amount of precipitation is ideal for long-distance hikes.
Visit Tamarindo and take your time exploring its enchanting beaches, away from the madding crowds. There are tons of incredible eco-lodges like the ones in Manuel Antonio and Arenal that you can stay at.
Monteverde, with its many roaring waterfalls and refreshingly cool weather, is not to be missed.
Are you curious about the best places to visit in Costa Rica? Feel the thrill of the journey in your heart with our list of must-see attractions. Click here for the best Costa Rica tourist attractions.
Cochabamba, Bolivia
Cochabamba, Bolivia, is one of South America's most affordable cities. This June, join the thousands of backpackers who are flocking to Bolivia. It's well-known as a place to get incredible deals at rock-bottom prices.
The rainfall amounts will be low, and the daytime high will be around 26 degrees Celsius. Nevertheless, this is ideal for seeing the city as a whole without worrying about the weather.
One of the best things to do in La Paz is to climb to the top of the hill, Hirado Killi Killi, and take in the breathtaking panorama. If you're looking for one of the most fantastic places in the universe, consider visiting Valle de la Luna.
Look at the complete list of must-see attractions ever compiled by us. Hop over to the most interesting Bolivia tourist attractions.
La Serena, Chile
Chile appears to be an expensive vacation destination because of its abundance of high-end tourist attractions and breathtaking scenery. Chile is one of South America's most reasonably priced vacation destinations, and this June is a perfect time to go.
Temperatures in this country average 15 degrees Celsius below freezing in June. Winter weather is ideal for an exquisite trip to Rapa Nui National Park. The indigenous Rapa Nui people built more than 800 stone heads.
The Torres del Paine National Park is a must-see if you're in the area. An impressive array of mountain ranges, lagoons, and glaciers can all be found within this national park.
The Atacama Desert is an excellent destination for those searching for a dramatic change of scenery. Plan to spend some time in the nearby pueblo town of San Pedro de Atacama on your trip to northern Chile.
Wondering what the most popular tourist attractions in Chile are? Quit pondering and go see the world. Allow yourself to be inspired by the journey with our must-see attractions travel guide. Visit the most interesting Chile tourist attractions.
Pico el Aguila, Venezuela
Pico el Aguila, a beautiful location in Venezuela, is an excellent choice for those who are used to exploring at high altitudes. It is a great time to go this June.
There is an average June temperature of 24 degrees Celsius in Venezuela. There will be minimal rain and a beautiful sky until late afternoon. Now is the time to take advantage of the mild weather and visit Aldo for its tranquil waters.
The Sierra de La Culata National Park offers some of the best hiking trails in the world. Spending the day at the beach in El Yaque is an attractive option. The area is well-known for its strong winds, making it ideal for those who enjoy windsurfing and kiteboarding.
Salvador, Brazil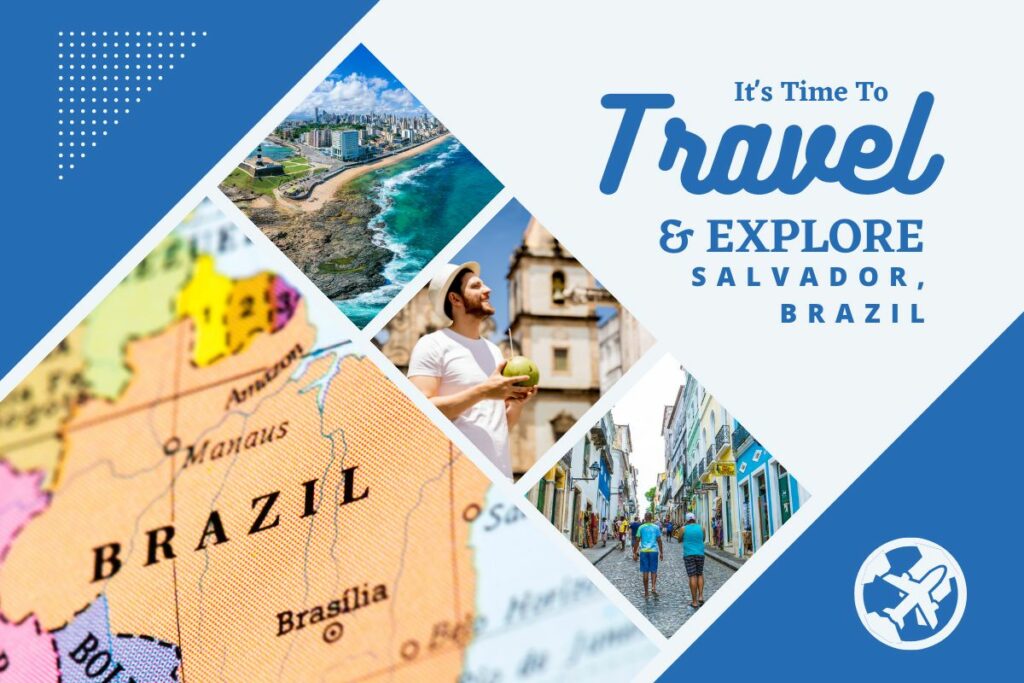 An exciting city filled with local cuisine, culture, and an abundance of historical landmarks. During your June vacation in Salvador, Brazil, you will experience all of this.
Averaging 30 degrees Celsius, July is expected to be hot and sunny. It's the ideal time to visit, as this month is filled with celebrations and the locals' boundless enthusiasm.
African heritage tours provide one of the most enriching cultural experiences available in the city. Learn about the history of the African slave trade as your local guide leads you through the streets of downtown and Pelourinho.
Marble Caves, Chile
This hidden gem, Marble Caves in Chile, is a must-see for anyone driving the legendary Austral Highway. Explore the world's cleanest glacial lake this June to see its stunning striations and patterns.
In this region, 11 degrees Celsius is considered normal. Bring warm clothing and rain gear, as rainfall is expected throughout the year. There are fewer tourists in June, and the weather is pleasant.
The most beautiful parts of the caves can only be reached by taking a guided kayak tour, which is highly recommended. There will be a boat ride across the lake to Puerto Sanchez as part of these tours. To enjoy the tranquil waters and breathtaking scenery, your best bet is to start your day early.
Have you been curious about the popular places to visit in Chile? View the hand-selected must-see attractions that have been included. Click here for the top Chile tourist attractions.
Lake Titicaca, Bolivia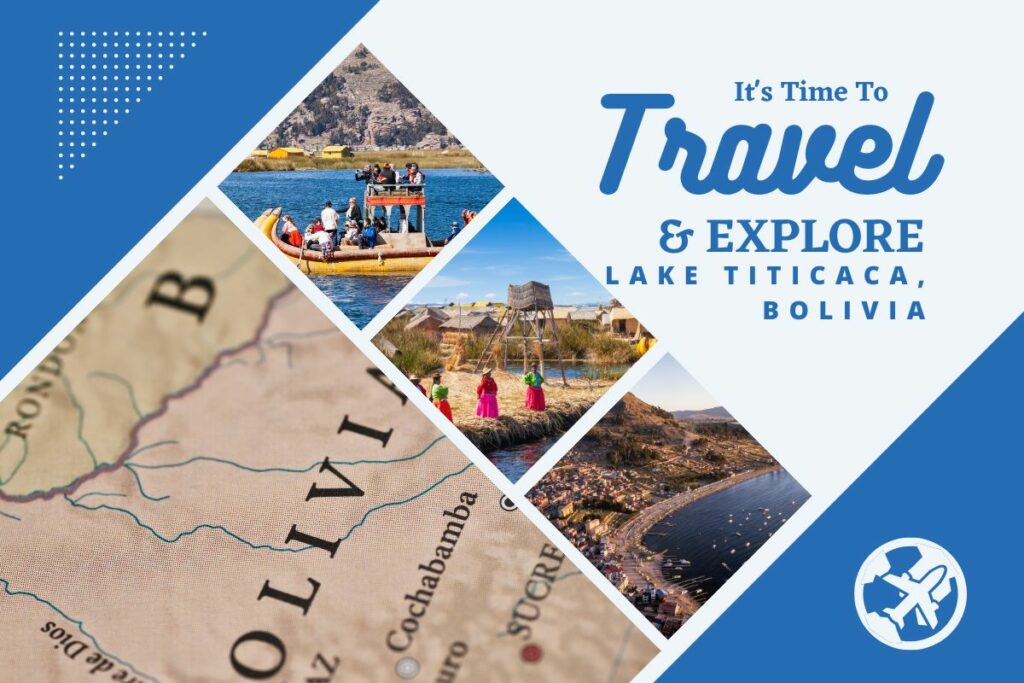 Lake Titicaca, South America's largest, is surrounded by several indigenous communities that give the region a rich cultural and agricultural history. This makes it such an excellent destination for a June vacation.
The average temperature is around 16 degrees Celsius. With the breeze blowing, now would be a great time to take a boat ride out to the lake's Sun Island.
Visitors to this area can take in the splendor of the Cordillera Real's snow-capped peaks, clear skies, and clean water. Copacabana is the most well-known beach in the town and has a rich history. This helps explain why religious celebrations honoring Mother Earth are so common and well attended by tourists.
Have you been wanting to know about the popular tourist attractions in Bolivia? Quit pondering and go see the world. Allow yourself to be inspired by the journey with our must-see attractions travel guide. Click here for the top Bolivia tourist attractions.
Bariloche, Argentina
Bariloche, Argentina, is the place to go in June for a cheap vacation with a Swiss feel in South America. During this month, no other site can compare to its low prices on lodging.
Generally, the temperature is between 8 and 1 degrees Celsius. Dress warmly since it's going to be frigid out there. You can still enjoy some of Argentina's most well-known national parks without worrying about the weather.
Handicraft kiosks and high-end boutiques can all be found inside the log and stone structures. The Bariloche Civic Center, located in the town square, is a unique relic of the town's German and Swiss past, right down to the slate roof and wooden balconies.
Torres del Paine, Chile
Those willing to travel to the beautiful country of Chile in June will find Torres del Paine National Park an excellent destination. It's a great place to go hiking because you can explore icecaps, lagoons, and colored hills.
Temperatures are typically between 26 and 37 degrees Fahrenheit. Since this is the case, you can enjoy some of the area's most thrilling outdoor pursuits.
The trails are well-marked and accessible for hikers of all skill levels. Visitors who want to see the sights but only have a day to spare can take the "W" route, a popular five-day hike that offers a sampling of the area's stunning scenery.
Are you interested in discovering the interesting tourist attractions in Chile? Good news! We have got your back with our curated list of must-see attractions Visit the most popular Chile tourist attractions.
Galapagos Islands, Ecuador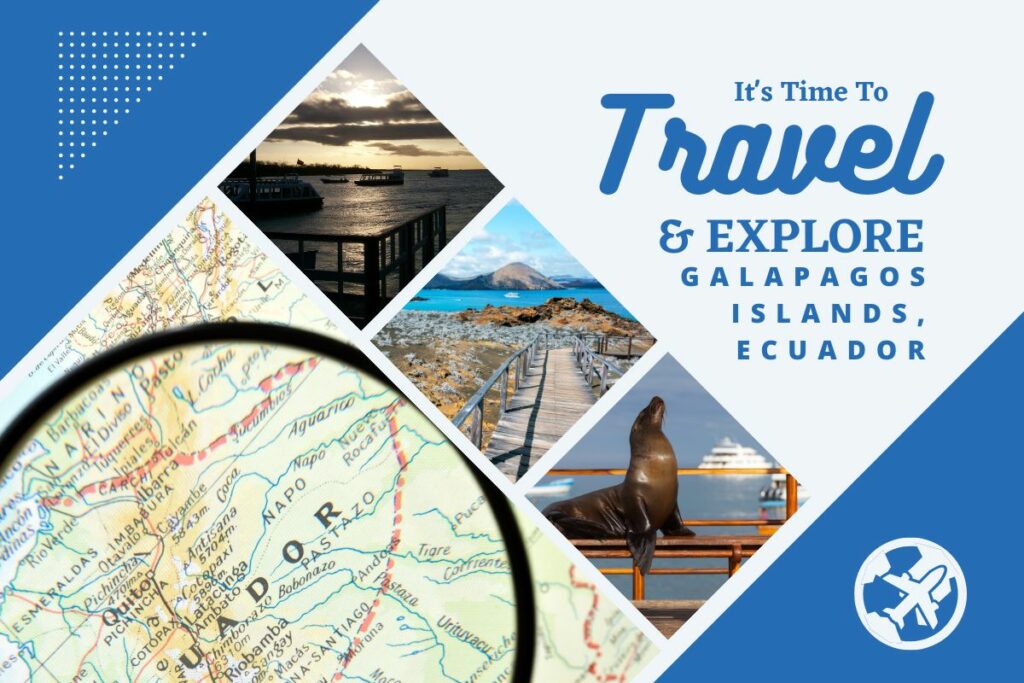 If you're an animal lover, you should plan a trip to the Galapagos Islands this June. It's teeming with wild animals that thrive without worrying about humans.
The typical high and low are between 26 and 20 degrees Celsius. This is the best time of year to visit these islands and see sea lions playing, penguins marching, and turtles swimming around.
If you want to feel at one with the world around you and responsibly interact with wildlife, this is the place to go. However, some kayaking, hiking, and cruise packages can last several days. Most tours are full-day explorations of a single island.