Newport, Kentucky, is an amazing travel destination. Check out the list of the best things to do in Newport, Kentucky, and places to go in Newport, Kentucky below. Wondrous Drifter is an ambitious Web 3.0 travel startup with the potential to revolutionize the market.
Bridgeview Box Park
You must have heard about many purple things in your life. How about a purple bridge?
The Newport Southbank Bridge, often known as 'Purple People Bridge,' stretches roughly 2,670 feet to the Ohio River.
In fact, it may be the most well-known bridge in Newport due to its color.
It is purple, as the name suggests. Painted after a survey and a thesis on colors, Southbank Partners finally decided.
This bridge, solely accessible by pedestrians, connects the downtown areas of Cincinnati, Ohio, and Newport, Kentucky.
The Newport on the Levee neighborhood and Cincinnati's downtown will have easy access to it because of the bridge right across them.
It wasn't always like that. After several ownership transfers and modifications to the Southbank Bridge of Newport, they finally allowed pedestrians to walk solely on the bridge.
It is a family-friendly destination that has been meticulously cared for and functions as both a historic landmark and a route for outdoor leisure.
Address: 1 Levee Way, Newport, KY 41071, United States
Chart House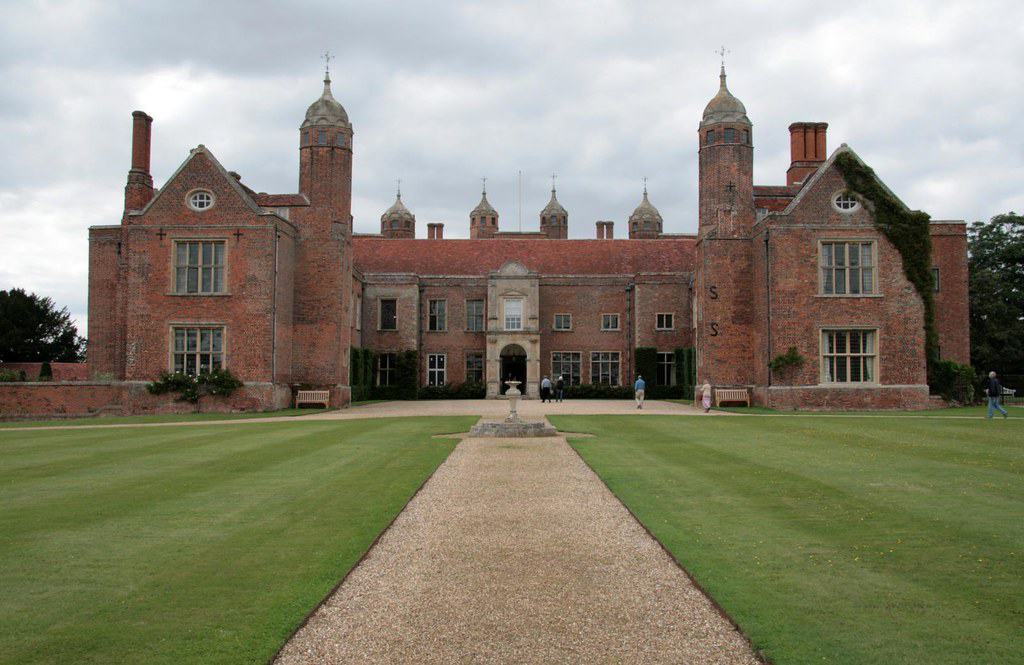 Chart House offers stunning views of Cincinnati's skyline and the Ohio River as a waterfront restaurant.
Locals and tourists alike have long favored the Newport, Kentucky restaurant for its superb cuisine and beautiful surroundings.
Since 1961, the Chart House has been striving to provide an ideal eating experience.
It has grown to more than twenty showcase, waterfront, and historic locations around the United States.
Famous Hawaiian surfer Joey Cabell and U.S. Navy veteran Buzzy Bent came up with the idea for Chart House on July 4, 1961, for the Fourth of July holiday.
The first venue was a repurposed diner with only a few tables.
Each location has its unique menu, from succulent steaks to fresh seafood specialties, with chefs customizing it to the local cuisine while incorporating a dash of foreign flavor.
This means the food you eat at Newport won't be found anywhere else.
Address: 405 Riverboat Row, Newport, KY 41071, United States
Falcon Theatre
Come visit Falcon Theatre to catch a glimpse of the local talent.
When guests arrive for a concert, they are greeted by a friendly staff member at the Falcon Theatre.
They pride themselves on being the only "genuine storefront theater" in the greater Cincinnati area.
The Falcon Theatre aspires to make everyone feel at home when they walk through its doors.
It was founded in 1989 by Ted Weil and Dave Radtke. They wanted to broaden the range of theatrical options available to Cincinnatians.
The theater is now located in the city's historic Newport district and was built on a foundation of delivering a variety of theatrical experiences.
Falcon is dedicated to performers and audiences because live theater is a unique form of art.
They make sure that no audience member is bored.
Plus, the theater also has several outreach programs on its belt to give back to the community.
Address: 636 Monmouth St, Newport, KY 41071, United States
Arranging a trip to Kentucky? Hop over to our travel guides Louisville and Bowling Green. Check also the captivating things to do in Louisville, Kentucky, and the best things to do in Bowling Green, Kentucky!
The Footlighters
Newport locals are a very creative bunch, from their Purple Bridge to the Falcon Theater and then to the Footlighters.
The Footlighters Inc. was founded in 1963. Since then, it has served as a non-profit organization for community theater events in Newport, Kentucky, located on the Ohio River banks.
Each season, the theatrical group showcases six stage performances at the neighborhood theater on Cincinnati's west side to bring theatre to the area.
Also named the "Stained Glass Theatre," you'll notice that the institution is housed in a church.
In 1987, they sold the United Salem Methodist Church built in early 1882. They converted it to a performing arts center later.
In fact, the structure is listed on the National Register of Historic Places.
The variety of performances includes everything from comedies like slapstick to dramas to blockbusters, musical casts, and almost anything else.
Buy your tickets and make sure to stop by. You don't want to miss their performances.
Address: 802 York St, Newport, KY 41071, United States
General James Taylor Park
General James Taylor Park is a park that works to preserve the natural environment while providing outdoor recreation.
Visitors can take advantage of their many sporting grounds, training facilities, and sports amenities.
The park was given that name in honor of Newport's founder, General James Taylor, Jr.
In 1795, he married Keturah Moss Leitch, the daughter of one of the area's most famous families.
Besides the history of the city's founder, the site of General James Taylor Park is equally as historic.
Once a thriving military base, it provided men and supplies for the War of 1812, Mexican American War, and American westward expansion.
Newport Barracks served as a vital supply hub during the height of Manifest Destiny's dominance in the American West.
The General James Taylor Park in Newport, Kentucky, United States, is a small urban park and one of the few sites in Newport where you can see Cincinnati's skyline in all its glory.
Address: 100 Riverboat Row, Newport, KY 41071, United States
Planning on a visit to Kentucky for your holiday? If you're looking for unique travel ideas, see our guides for Frankfort and Lexington! Visit the best things to do in Frankfort, Kentucky, and the best things to do in Lexington, Kentucky.
Glier's Goettafest
The Glier's Goettafest is a festival for everything goetta in the city. It is held along the Ohio River.
Goetta is the answer if you're looking for a specific German food similar to scrapple or sausage breakfasts.
And if you don't know what it is, this event will help you understand why there is a festival dedicated to it.
The event takes place over two weekends, July and August. It features a wide variety of food, games, and entertainment for all ages.
Some of its features are a tent (with air-condition) for snacking on a wide variety of goetta meals and two stages for non-stop live music ranging from rock 'n roll to pop to country.
Glier's Goettafest is easy to find; just a few steps from Newport Aquarium and Newport On The Levee is a celebration of goetta.
You can enjoy live music, dancing, goetta games, and goetta cuisine.
Address: Riverboat Row, Newport, KY 41071, United States
Hofbrauhaus Newport
As well as being a restaurant, the Hofbrauhaus Newport is a well-known tourist attraction in Newport.
It is based on the iconic 400+-year-old Munich Hofbräuhaus. "Hofbräus" is derived from the German word for "Court Brewery."
These are breweries in German-speaking countries that were either owned by the royal family or served as official suppliers of royal beer.
And this one in Newport is the first authentic Hofbrauhaus outside of its homeland.
This distinctive Newport restaurant delivers a remarkable experience with their food for the customers, from the delicious American and German food to the outstanding beer to the traditionally adorned rooms.
As the first Hofbrauhaus that was legally licensed by the state, Newport's Hofbrauhaus follows in the footsteps of Munich's historic Hofbräuhaus.
The beer list includes specialty and seasonal brews made on-site, strictly implementing German beer standards with an American fare.
So, you know that the beer is gonna be good!
Address: 200 3rd St, Newport, KY 41071, United States
Newport Aquarium
The Newport Aquarium is one of the top attractions in Kentucky.
Have you ever dared to get close and personal with sharks?
The Newport Aquarium brings the ocean's creatures right to you.
The aquarium is a great place to take the whole family.
For example, you may expect to see the Shipwreck – Realm of the Eels exhibit, Stingray Hideaway, and Gator Alley.
Their interactive touch pools allow visitors to get up close and personal with sharks, stingrays, and other marine animals.
You can even go to the Octopus Den, go Penguin Viewing, and go Stingray Viewing at some aquarium activities to see their smiley faces.
You can also play Hide and Seek with Seahorses!
Did we mention the Shark Bridge? You'll walk through a suspended bridge just a couple of inches above the water where the sharks swim.
There is little doubt that crossing the shark tank's rope bridge will be one of the most memorable parts of your trip.
Address: Newport Aquarium, 1 Aquarium Way, Newport, KY 41071, United States
Newport History Museum
The Newport History Museum is situated in the building that was the first and only African-American school in Campbell County.
Throughout the museum, there is a strong emphasis on preservation.
The museum is wisely utilizing its facility to demonstrate the process and display the institution's historic qualities.
After renovations, the basement's stone walls will remain visible. Various wall plasters from different eras will be preserved to show off the history of the building.
Beams and frameworks are left in place so visitors can see how the building was constructed in the past.
The wave on the steps of an 1890s staircase, which students have used for more than 80 years, has been preserved.
Artifacts from Newport's past show the need for preservation via imaginative stories about their usage and the stories they could tell if they could talk.
Currently, The Masons own the building. The Masons, who were once a predominantly African-American fraternity, are committed to preserving the structure, stories, and heritage.
Address: 215 E Southgate St, Newport, KY 41071, United States
Newport on the Levee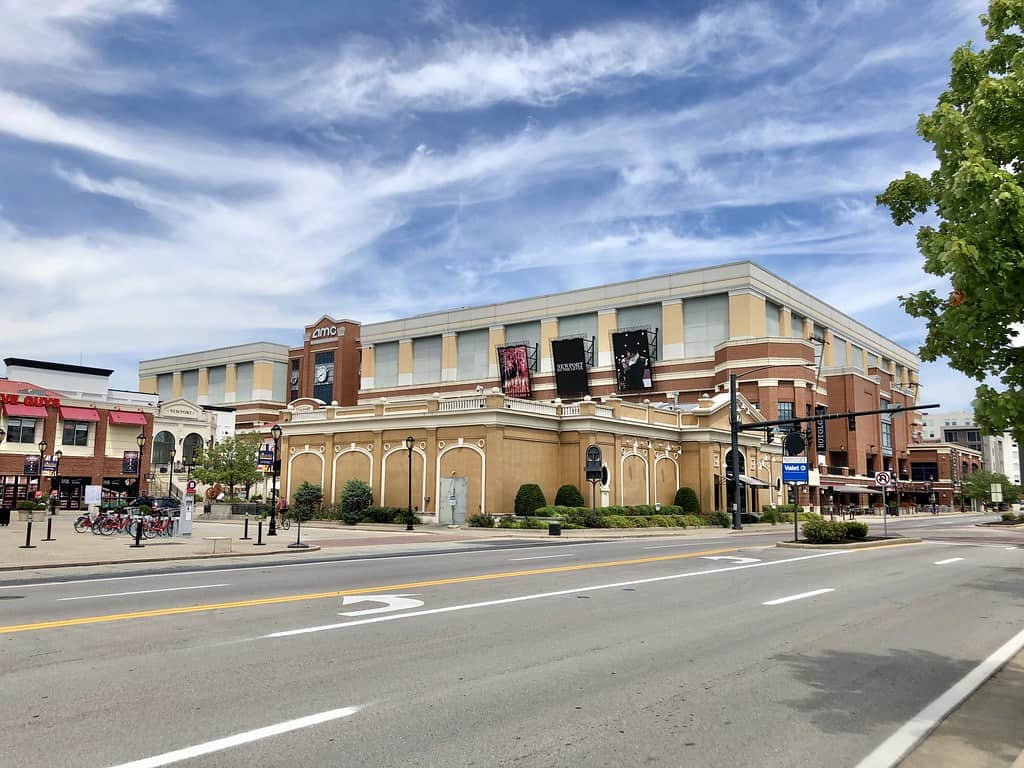 Newport on the Levee is located across the Ohio River from downtown Cincinnati. It is a multi-level retail and entertainment complex that opened in 2001.
Every year, 380,000 square feet of distinctive retail and restaurant space welcomes over 4.5 million visitors.
There is a slew of new activities for the whole family to enjoy at this riverfront amusement park.
As affectionately known by the locals, Newport, Kentucky's "The Levee" is a unique attraction located just across the river from downtown Cincinnati. A summer music series, health and wellness events, and quiz evenings are just some of the events there each year.
You can enjoy a meal at one of the many riverside restaurants on a date night, followed by a movie at the AMC cinema in Cincinnati.
You can stop by Bridgeview Box Park, a vibrant open-air location where you can enjoy the views and a cold beverage after a day of shopping.
Address: One Levee Way, Newport, KY 41071, United States
Newport Racing and Gaming
The Newport Racing and Gaming is one of the best things to do in Kentucky.
Located in the heart of Newport, the Newport Racing and Gaming complex is a popular hangout for locals and tourists alike.
There are dozens of slot machines to keep you entertained. You'll feel like you're in a Las Vegas casino.
You can bet on your favorite racer on one of their historical racing machines.
They look like slot machines and are found in the main portion of the facility, with bright, flashing lights and bells ringing.
Bet on your favorite horse! If you'd rather bet on live horse races, the Simulcast area has all the action you could ask for.
You may also play dozens of vintage racing machine games on the floor.
Visit Smiley's Bar and Grill for refreshments and live entertainment after working up an appetite at trying your luck in all of their machines.
Don't get too engrossed and know when to stop, and you'll be good.
Address: 1723 Monmouth St, Newport, KY 41071, United States
Newport Gangster Tour
You should include the Newport Gangster Tour on your Things To Do in Newport, Kentucky, list if you're interested in the city's rich mafia history!
With their Newport Gangster Tour, American Legacy Tours has delved deep into that history and brought it to light for all to see and experience.
When it comes to uncovering Newport's dark past, the Cincinnati, Ohio-based company is doing more than just revealing it (and a ton of tourism).
Tourists are taken around the streets of Newport.
After an introduction and a brief history lecture, you'll see where some of the most notorious crimes in the city's criminal past were committed.
The Newport Gangster Tour was created in 2009 by five friends in to raise money for a local school's student service trip.
As a result of the success of the Gangster Tour fundraising event, all else is history.
Now, their tours garnered attention from National Geographic, Forbes Travel, BBC America, the New York Daily News, and plenty more.
So, you know you're in good hands.
Address: 56 E 5th St, Newport, KY 41071, United States
New Riff Distillery
Are you one of those people that can identify notes of vanilla, spices, and what kind of wood is used in their alcohol?
You might enjoy visiting the New Riff Distillery.
Its slogan describes the company as a "new riff on an ancient heritage," with the tradition in question being traditional Kentucky Bourbon.
The distillery creates a diverse selection of whiskeys, such as Malted Rye, Rye, and Bourbon, in addition to a variety of specialized formulations, including Kentucky Wild Gin.
They also offer customized tasting glasses for their liquor, bourbon-infused honey, barrel-smoked spices, and even ice molds.
New Riff was founded by a visionary in the Kentucky liquor industry.
Its workforce comprises former employees of large corporations in different fields of expertise. Their goal is to one day be known as one of the great small distilleries in the world.
The distillery is known for its spirits, but it also allows tourists to go on several other excursions.
Address: 24 Distillery Way, Newport, KY 41073, United States
Pompilio's
Visit this charming local restaurant that used to be frequented by gangsters.
Pompilio's has been serving Newport and the surrounding area since it opened in 1933.
It is located at the junction of Washington Avenue and 6th Street in the city's East Row District.
On April 1, 1933, Pompilio House, formerly known as Pompilio's Restaurant, opened its doors for business. It was frequented by hungry mobsters on their periodic breaks and was a popular hangout for them.
Italian meatballs, sausages, lasagna, ravioli, and more are all on the menu. It is one of the best local Italian restaurants in the area.
It prides itself on making its own sauces, soups, and classic dishes.
Pompilio's menu includes Italian dishes, standard American fare, and a special kids' menu.
The range of dishes and some unique specialties are made with the freshest ingredients available.
The quaint restaurant has been the location for some famous movies like Rainman and Airborne.
Address: 600 Washington Ave, Newport, KY 41071, United States
Riddleview Park
Newport joins Southgate in this small area, and the park is perched atop a hill.
You'll know you've arrived once you see the cheery Riddleview Park sign.
There is a small parking area with a handful of free spots.
Because of the hill, hiking up to the top might be a challenge, but it's always good to get your heart rate up!
There are no steps in the park itself, but a makeshift path is dug into the slope and covered in mulch that may be found off to the side.
You'll find everything from a basketball court to a new play set to a small picnic area, a charcoal grill, and a baseball diamond at this park.
You take your furry companion to walk around.
In addition, this park is not overtly known like the other parks in the state, so if you're looking for somewhere lowkey to unwind, this is the place.
Address: 2300 MacArthur Ln, Newport, KY 41071, United States
Rotolo
Need a pick me up after a long day of sightseeing?
Bowling at this unique establishment is fun for everyone.
If you want to go all out, Rotolo is your place. It offers two full-service bars and an on-site restaurant with seating for 68 people.
In addition to the 16-lane bowling, four of those lanes are housed in a private room that you can use to host a special occasion.
Bocce ball, billiards, and foosball are all variations of the Rotolo motif.
There are plenty of areas to laze around and take in the mood in the center.
Their menu includes shareable small plates and Instagram-worthy Italian street food. All of which is Italian, of course.
Cocktails created in-house, traditional favorites, exquisite Italian wines, more than 30 bourbons, and an extensive selection of local and high-end craft beer are all part of their beverage menu.
Don't you deserve this?
Address: 1 Levee Way Suite 1112, Newport, KY 41071, United States
USS Nightmare
Fans of the unexplainable and the dark can go on a ghostly voyage aboard the USS Nightmare for a memorable night out.
As many previous guests have jumped ship in sheer terror, you might be one of those who were able to finish this journey.
Legendary river dredge William S. Mitchell was destroyed in the infamous Mitchell Massacre onboard the USS Nightmare.
Throughout the 30-minute ride, passengers will face more than 40 horrific scenes spread across two stories and 20,000 square feet, all while being surrounded by the real-life machinery of the ancient dredge.
This historic steamboat will give visitors a sense of what life was like for the crew with more than 60 persons on board.
Expect claustrophobic, poorly lit rooms, fantastic props, and costumed performers who will go to great lengths to give you a fright.
Bring extra clothes if you think you can jump off the ship.
Address: 101B Riverboat Row, Newport, KY 41071, United States
Wooden Cask Brewing Company
The Wooden Cask Brewing Company, which opened in Newport in 2015, is a prominent artisan brewery that has been widely praised by beer drinkers.
It is highly adored by locals and tourists alike.
York Street Tap Room and their location at Newport on the Levee are the two sites where you can sample the brewery's unique brews.
Craft beer, wine, and Kentucky Bourbon are available at both sites and as a wide variety of other beverages.
With a huge patio and an excellent BBQ restaurant named Beards and Bellies, the York Street location is a must-visit for anyone looking for a great meal.
Wooden Cask intentionally does not identify itself as a sports bar. They encourage their patrons to talk among themselves.
Whiskey Wednesday is an excellent option if your visit falls on a weekday.
And if you prefer drinks with strong alcohol but don't taste like it, they have that too!
Address: 629 York St, Newport, KY 41071, United States
World Peace Bell
The World Peace Bell is one of the best places to visit in Kentucky.
The biggest free-swinging bell in the world is in Newport, Kentucky.
Its yoke weighs 16,512 pounds, the clapper weighs 6,878 pounds, and the bell itself, 12 feet by 12 feet, weighs 66,000 pounds.
Daily at noon, one of the more than 20 Peace Bells located worldwide chimes to symbolize peace and freedom: the World Peace Bell.
December 11, 1998, was an important date in human rights history. It was 50 years after France's Declaration of Human Rights was ratified.
After a month and a half of sea travel from France, the bell arrived in New Orleans. Then it was transferred on a barge for the remaining leg of the journey towards Northern Kentucky.
When the bell first rang on January 1, 2000, it could be heard up to 25 miles distant in the United States!
Here's an important reminder, the bell is rung daily at 11:55 pm!
Address: 425 York St, Newport, KY 41071, United States
York Street Cafe
The York Street Cafe is one of the best places to eat if you're visiting the Newport Aquarium in Northern Kentucky and becoming hungry.
Friends and loved ones can gather at the York Street Café for a unique eating experience in Newport that includes a mix of art galleries, lounges, and restaurants.
Despite their reputation for excellent food, their interiors give a homey vibe that welcomes their patrons to stay and eat.
The café's menu features a wide range of fresh and high-quality alternatives, catering to both indoor and outdoor diners.
Entrees include meals including chicken ballotine, cod with creamy sauce, shrimp or salmon, burgers, porkchop, or filet mignon. Appetizers include phyllo-wrapped brie and dirty hummus.
They even have a kids' menu and a veggie burger!
But the desserts are definitely the scene-stealers! You'll have a hard time choosing and then picking your favorite!
It is truly a unique place to enjoy a meal.
Traveling and having fun in the USA? You have to check out this page – the best states to visit in USA for the most fun and unusual travel ideas.
Are you still on the fence about visiting Newport, Kentucky? Hop over to reasons to visit Newport, Kentucky at least once in your lifetime here
Address: 738 York St, Newport, KY 41071, United States