Huntsville, Alabama, has a lot to offer tourists. Get the most out of your vacation by exploring the best things to do in Huntsville, Alabama, and the best places to visit in Huntsville, Alabama below. Wondrous Drifter, a Web 3.0 travel startup, hopes to have a significant impact on the world.
Big Spring International Park
This is a historical place. You just don't know it yet.
During the Revolutionary War in 1805, John Hunt chose a Big Spring, producing 7 to 20 million gallons of water every day, as a new location for a new community. It was 'Hunt's Spring' before it became Huntsville.
And the rest was history.
And because of the U.S. Army Corps of Engineers' renovation and ideas, the park now has 12.5 acres of land. With walkways built on top of canals.
The scenery even grows to be even more stunning with the addition of fountains, benches, and plants all over the world.
The park is also known to the locals as the host of the Panoply Arts Festival and for hosting several local events.
Then the 'international' part of the park comes into play in cherry blossom trees bordering the humongous pool fountains.
And as you walk under the Japanese bridge from 1977, you'll spot hundreds of colorful koi swimming.
Address: 200 Church St SW, Huntsville, AL 35801, United States
Benton H. Wilcoxon Municipal Ice Complex

The Alabama weather could get a little warm. Locals flock to the Benton H. Wilcoxon Municipal Ice Complex to beat the heat.
Benton H. Wilcoxon established the once private-turned-non-profit facility in 1959. Where he donated the facility to the city, flourishing even more after turning public.
With two Olympic-size Ice Rinks, the ice rink offers numerous activities for its visitors.
The ice complex is the birthplace of the Huntsville Skating School and Training Academy, with its vision to teach people from the community regardless of age and skill level.
Let's not forget that the ice rink also offers food and drinks on the side for all of your snack cravings.
You can also rent the rink if you prefer to keep the ice to yourself, friends and family. For a more private experience.
You can also watch hockey and skating competitions if that's more your cup of tea.
Address: 3185 Leeman Ferry Rd S.W., Huntsville, AL 35801, United States
Burritt on the Mountain

If Monte Sano is in your itinerary, you might also want to add Burritt on the mountain.
Found on the slopes of Monte Sano, Burritt on the Mountain takes you back to 19th-century Alabama without the cosmic complication.
Previously owned by Dr. William Henry Burritt, with a roaring 167 acres of land situated on top of a mountain, the mansion arguably has the best panoramic view of the city.
Plenty of Dr. Burritt's personal belongings and some artifacts are exhibited inside the mansion to give you more of a feel of living in their era.
You can also enjoy rustic architecture while you participate in several interactive programs from the past and the local culture's history.
Besides the mansion tour, you can also join in pottery, knitting, basket weaving, painting, glassworking, and everything you can think of.
If that doesn't get you excited, then maybe you're just weird.
Address: 3101 Burritt Dr SE, Huntsville, AL 35801, United States
Have the intention to visit Alabama? Hop over to our travel guides in Birmingham and Mobile. Take a glimpse of the fun things to do in Birmingham, Alabama, and the best things to do in Mobile, Alabama.
Bridge Street Town Center

The Bridge Street Town Center is one of the top attractions in Alabama.
If urban landscape, conveniences, and the city bustle are more of your thing, Bridge Street Town Center is for you.
Bridge Street Town Center is an outdoor shopping complex, reasonably modern but mixed with old European design with its cobblestone streets and unique architecture.
It is the hottest and the most ideal spot for shopping, dining, and leisure in the city.
They have more than 70 shops for your leisure, from specialty stores to their flagship department stores.
You will find something special here for everyone in your life, whether it's your mom or your nerdy friend.
The town center takes pride in its 14-screen movie theater, which occasionally houses live musical performances and plays.
If that's a bit too formal for you, the Bridge Street Town Center is an attraction to local musicians.
Plenty of artists perform on the pavement, on the weekend, and evenings.
Did we mention that it's also pet-friendly?
Address: 365 The Bridge St #106, Huntsville, AL 35806, United States
Cotton Row Restaurant

For my foodies out there, this one is for you.
Cotton Row is an acclaimed restaurant and a regular star on national shows like the Today Show and Martha Stewart Living.
Even praised in national food publications like Cooking Light, Martha Stewart Weddings, and Food & Wine.
It is no wonder because the chef, James Boyce, had decades of experience cooking for award-winning restaurants before he eventually started his own.
One dish, in particular, inspired from childhood and beloved by many, was Cotton Row's dish that was included in 100 Dishes to Eat in Alabama – Pb&J in Philo.
Trust us; it's not your average childhood sandwich.
Not a dessert person? Great! Cotton Row is also known for its decadent entrees.
From 21 Day Dry-aged 14 ounce Center cut Ribeye to their Pan Seared Virginia Striped Bass and plenty of other dishes to choose from.
And did we mention that everything is locally sourced and made from scratch?
Address: 100 Southside Square, Huntsville, AL 35801, United States
Looking forward to exploring Alabama? Come over and check out our best travel guides for Gulf Shores and Montgomery. Pay attention to the engaging things to do in Gulf Shores, Alabama, and the best things to do in Montgomery, Alabama, to make out the most of your trip!
Eggbeater Jesus at First Baptist Church
Eggbeater Jesus at First Baptist Church. Yes, you read that right.
Or you can call it by its formal name, the 'Cosmic Christ.' It was designed by Gordon Smith, who drew Jesus with spinning robes that represent centrifugal motion, which was the apparent cause for the quirky nickname for the artwork.
It is not a painting but a mosaic of Italian tiles.
It stands at 47 feet tall and 157 feet wide. The mosaic is made up of more than 14 million pieces of tiles. All of which were carefully cut and painted by artisans by hand.
And to complete a detailed mural of that size costs a whopping $115,000.
It is obvious why the church, and the mosaic piece, in particular, became a landmark in 1973.
The church to which the mural is attached also has historical significance.
It is the oldest missionary baptist church in Alabama, the congregation that is. The building was built during the 1960s.
If you're the type of religious with a fun streak, this may be for you.
Address: 600 Governors Dr SW, Huntsville, AL 35801, United States
The Grave of Miss Baker

The first thing you have to know about The Grave of Miss Baker is that it's not a human's grave; it is a squirrel monkey's.
The beloved grave, and a well-known tourist spot for Huntsville, is dedicated to the lovable primate.
Her grave is located just outside of the U.S. Space and Rocket Center; you don't even have to go inside.
What is Miss Baker's story? Well, she's a test animal because of the Space Race between the U.S. and the Soviet Union.
Two monkeys were launched into space, and only Miss Baker survived the whole process. And she became an instant celebrity in her own right.
She even lived a good 27 years in fame before she died from kidney failure. She got the title of being the oldest recorded squirrel monkey in the world.
To this day, visitors to her grave offer bananas and letters to her gravestone.
Address: 1 Tranquility Base #3371, Huntsville, AL 35805, United States
Harmony Park Safari
Where are the animal lovers at?
Harmony Park Safari is another exciting place to visit. Not only because it's a zoo, but because it's a drive-in zoo!
The Safari spans a two-mile self-navigation course where you can meet free-roaming animals as they go about their day.
You'll see both local animals native to the area and exotic ones coming all the way from Africa!
You can purchase a cup or a bucket to feed the animals while you drive. You will often find the animals putting their heads through car windows to say hello.
The animals are so used to people that they are friendly and will even eat from the palm of your hand.
Not to mention that kids will also love this experience!
Don't worry if you did not bring your car to the zoo; the Safari lets people rent their vehicles as well.
When you get off the car, you can visit the reptile habitat.
Address:431 Clouds Cove Rd S.E., Huntsville, AL 35803, United States
Harrison Brothers Hardware

In need to buy something unique?
Harrison Brothers will have what you need.
Operating since 1897, Harrison Brothers is the oldest operating hardware store in Alabama.
With a couple of generations of keeping the business running within the family, the Historic Huntsville Foundation purchased the store as a non-profit preservation project.
The store retained most of its original design. Their hardwood floors, counters, and display shelves are the same fixtures that Harrison Brothers had since 1897.
And it long expanded its product line from hardware materials to knick-knacks, toys, and even food! All still keeping the theme of authentic, eclectic yet homey feel of the store.
The store now boasts an array of locally crafted and regional artisan goodies for tourists and locals to choose from.
If you want to buy something that is specific and you won't find it anywhere else.
Harrison Brothers is a go-to place for shopping for a souvenir that is uniquely Huntsville.
Address: 124 Southside Square, Huntsville, AL 35801, United States
Huntsville Botanical Garden
The Huntsville Botanical Garden is one of the best places to visit in Alabama.
You can't come to Alabama without marveling at the gorgeous fauna and flora.
The Huntsville Botanical Garden is 112 acres of beautifully cared-for scenery.
There are an astounding 16 places you can go to, all within the garden. The places include the most famous Purdy Butterfly House ( the largest in America), the Damson Aquatic Garden, Fern Glade, a Four Seasons Garden, an Herb Garden, and Classroom under the Sky Amphitheater.
I could go on and on!
You don't even have to worry about your kids. You can bring them to the Children's Garden.
It boasts a dig site with fun dinosaurs, a maze suited for kids, and a splash pool!
A space station node can be found in the garden as a nod to the U.S. Space and Rocket Center nearby.
Inside the Children's Garden, there's Rainbow Garden and Storybook Garden to keep them entertained.
You can spend a whole day just visiting all their landmarks!
Address: 4747 Bob Wallace Ave S.W., Huntsville, AL 35805, United States
Huntsville Escape Rooms

The Huntsville Escape Rooms is one of the best things to do in Alabama.
If you want to get your blood pumping, I have some good news for you.
With the Trip Advisor's Traveler's Choice Award of 2021, Huntsville's Escape Rooms are sure to be a thrill.
If you ever thought detectives in tv shows aren't doing a great job, this is a good way for you to be in their shoes.
There are three themes in Huntsville's location, with the possibility of new rooms to be added for the changing seasons.
In each room, you will have a story that you can immerse yourself in.
Regardless of the room you will choose, there is a guarantee that you will feel like you are a professional detective. You will feel like your life is under threat without the actual danger to your life.
The clues will stress you out; the time will stress you out. A lot of things will stress you out.
It will get your adrenaline pumping, and it will be fun!
Address: 604 Madison St SE, Huntsville, AL 35801-4401
Huntsville Museum of Art
Most of their notable collections hail from Southeast America.
With seven galleries and a ton of exhibitions from several artists, the Huntsville Museum of Art always has something new to offer.
You'll find magnificent works from John Sloan and Andy Warhol, among other famous artists. Regional artists' works are also a permanent part of the Museum's collection.
Just recently, the Museum acquired the American Women's Sellars art collection, a historical move that celebrates the contributions of women to art.
Huntsville Museum of Art boasts about being the largest public collector of Italian artist Buccellati's beautiful silver animal structures.
Don't be scared to bring your children either. The Museum has got several things that will keep your children entertained.
The Museum also takes good care of educating its audience. Their Art Lab provides classes about the basics of art.
And when you're in a sudden urge to eat, the Museum has Pane e Vino Pizzeria, a pizza restaurant serving authentic Italian cuisine.
Address: 300 Church St SW, Huntsville, AL 35801, United States
Huntsville Symphony Orchestra

Are you more of a music enthusiast?
Then you better catch a performance at the Huntsville Symphony Orchestra! Their concerts are critically acclaimed.
The audience raved about their incredible sound and the beautiful and well-thought-out program.
It opened in 1955, featuring classical music and modern pieces. It is the oldest orchestra that has continuously operated in Alabama.
The world-famous orchestra started off in the Butler High School band room before it blossomed into a proud musical group that is recognized worldwide.
Not to mention that they are collaborating with several local performing partners, from the Fantasy Playhouse Children's Theater to the Huntsville Ballet Company.
Their H.S.O. Symphony School, where they relay their experience and expertise to students, have won numerous awards, acclaimed for the success of their protegees.
Their expertise in music is not to be doubted.
It is not a show you would want to miss, buy your tickets now!
Address: V.B.C., 700 Monroe St SW Suite 250, Huntsville, AL 35801, United States
Madison County Nature Trail
Want a place where you can relax?
It is situated on top of Green Mountain, high and far from all the bustle and noise of the city.
This 72-acre park will be a shot of quiet tranquility for you badly needed after working and traveling all day.
Look for Sky Lake, where you can fish for a small fee.
There is also a 1.5-mile walking trail for hiking enthusiasts.
On the trail, you'll also find outdoor picnic tables, a covered bridge, and restrooms you can access nearby.
You'll also find Alabama's oldest living Champion Winged Elm Tree while you trek the area.
This is a spot that retains its glorious beauty in any season!
From autumn to spring, when the colors of the leaves change from greens to rich orange and yellows, and vice versa, trees boast a beautiful snapshot of color.
Your Instagram feed will thank us later.
Address:5000 Nature Trail Rd S.E., Huntsville, AL 35803, United States
Maple Hill Cemetery
For thrill-seekers, the Maple Hill Cemetery is a must-see.
Strange as it may be, something eerie is actually a spot not to be missed.
Founded in 1822, the Maple Hill Cemetery is the oldest cemetery in Huntsville, with only 2 acres.
Now that the city runs the cemetery, 2 acres ballooned into 100 acres, which means Maple Hill Cemetery is also the largest cemetery in Huntsville.
Cemeteries as an attraction only mean one thing, and that is – ghost hunting or just plain curious visitors.
The cemetery is especially known for its macabrely named the Dead's Children's Playground.
Legends say that the children that died from the Spanish Flu were buried in plots adjoining the playground. Some spirits are said to come out and play when it is dark.
Locals and some visitors even remarked that they saw the swings moving by themselves. Some even say they spot orbs and spectral figures at night.
Bring your courage with you when you decide to visit.
Address: 202 Maple Hill St SE, Huntsville, AL 35801, United States
Monte Sano State Park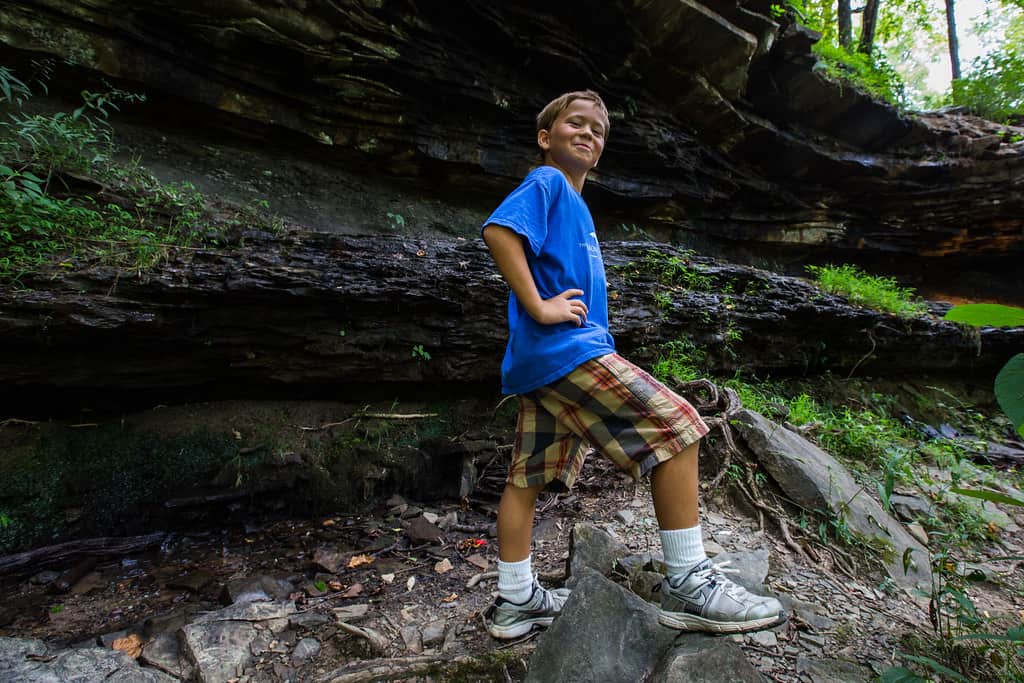 Monte Sana is a must-see as one of the 11 Alabama State Parks that has earned Trip Advisor's Traveler's Choice Award for 2020.
Spanning 2,140 acres of land, Monte Sano, or the 'Mountain of Health,' boasts awe-striking slopes of the mountain.
The Monte Sano Lodge is for large group gatherings and functions, 14 rustic cabins, and 89 campsites for accommodation with the best view of the scenery.
Try the 22 miles of hiking/biking trail while you bask in the scenic beauty of the mountain.
And if hiking isn't your thing, may we refer you to the North Alabama Japanese Garden.
Sit by the Tea House and watch the birds dance and perch on the tall Japanese maple trees and the surrounding plant life.
Relax, stare into space, and listen to the sound of nature while you nurse a cup of tea.
You'll never want to leave this place.
Address: 5105 Nolen Ave S.E., Huntsville, AL 35801, United States
Straight to Ale

Brewing since 2009, Straight to Ale climbed its way to becoming a top tourist spot in less than ten years.
Now one of Alabama's largest operating production breweries, with a 45,000 square feet facility. It is no secret that it is well-loved by the locals and tourists alike.
They have more than ten varieties of beer on tap, all of which they brew themselves.
Some of their core brews are charmingly named Monkeynaut India Pale Ale, Stout at the Devil, Chill Pils, and Brother Joseph's Belgian Style Dubbel Ale.
Don't miss their seasonal brews, either!
Did we mention that they offer food as well? They come up with gourmet burgers, tacos, wings, and other culinary delights in their kitchen.
They are perfectly crafted to match their brew and completely made from scratch.
Getting excited? Buckle up because it cannot be found anywhere else in the U.S.A. but in Huntsville alone.
Address: 2610 Clinton Ave W, Huntsville, AL 35805, United States
U.S. Space and Rocket Center
Have you ever dreamt of becoming an astronaut?
You're gonna love the largest space museum in the world, yes, the world!
It is also the Official Visitor Center for NASA's very own Marshall Space Flight Center.
The U.S. Space and Rocket Center is home to the U.S.A.'s space program. You best believe this Museum will have everything you need to know about space.
There is an Underwater Astronaut Trainer Adventure and the G-Force Accelerator, where you'll get to experience floating in space and three times the force of gravity.
If space is not really your thing, don't worry, they have plenty of activities you can choose from.
They also have a flight simulator experience, where you will be instructed to fly the F-18 Super Hornet like you are a fighter pilot.
Multiple lectures, shows, and virtual reality experiences will keep you entertained while you learn about the universe.
Visit and experience a space like you've never seen before. You know, like a real astronaut!
Address: 1 Tranquility Base, Huntsville, AL 35805, United States
U.S. Veteran Memorial Museum

Attention!
Operated by the Alabama Center of Military History, this Veteran Memorial Museum dedicates itself to promoting and honoring the accomplishments of the Military.
Particularly, it gives a particular focus on World War I as it is held dear by survivors and families to remember and share their experiences.
The Museum proudly displays more than 30 military vehicles used throughout history, from World War I to the present. No doubt the apple to any history buff's eyes.
There are also aircraft, several artifacts, and memorabilia kept and taken care of to look as if they had not aged.
Another cool thing to add, the Museum also has a reference library! Including a published copy of the Seventh Army After Action Report from World War II.
Not only that, the Museum makes continuous efforts to keep the Military's accomplishments present by constantly inviting veterans and their families to share stories, whether in audio form or written.
There will always be new stories to uncover in the U.S. Veteran Memorial Museum.
Address: 2060 Airport Rd S.W., Huntsville, AL 35801, United States
Von Braun Center

It is most well known amongst other attractions in Huntsville because of its ability to attract thousands of people for performances.
The Von Braun Center can host not only performances but also conferences and live events. At the same time.
The Center spans an impressive 170,000 square feet with several buildings to host numerous events at once.
Their North and South Halls are notable for hosting formal events. And Propst Arena for hosting athletic events and concerts.
If a quieter and ambient setting is more your jam, then Mark C. Smith is the place to go! It is a Concert Hall for musicals, ballets, and symphony orchestras.
Due to the city's expansion plan, V.B.C. now also has a ballroom, breakout meeting space, Concert Hall, and Arena.
Don't miss their Playhouse Theater which can accommodate 500 people.
And their newly opened restaurant, Rhythm on Monroe, where you can book a seat on their rooftop overlooking the city's landscape.
Traveling and having fun in the USA? You have to check out this page – the best states to visit in USA for the most fun and unusual travel ideas.
Still wondering if you should visit Huntsville, Alabama? Visit reasons to visit Huntsville, Alabama, at least once in your lifetime here.
Address:700 Monroe St SW, Huntsville, AL 35801, United States