Hawaiian Humane Society
The Hawaiian Humane Society is committed to advancing the relationship between people and animals and humanely treating all animals. Visit Animal Shelters in Honolulu, Hawaii. Find out ways to contribute to the cause.
They strive to build a genuinely compassionate society based on shared accountability. They picture a neighborhood where each pet has a place to call home. They strive to create a community where residents value and care for all animals on O'ahu, including their pets.
They are dedicated to seeking the best outcome for the animals in their care and the community they support. The principles of socially conscious sheltering guide them.
They promote a climate of openness, moral decision-making, respect for one another, ongoing learning, and cooperation.
Address: 2700 Waialae Ave, Honolulu, HI 96826, United States
Phone: +1 808-356-2200
Website: https://hawaiianhumane.org/
Instagram: https://www.instagram.com/hawaiianhumane/
Pounce Hawaii
Pounce Hawaii treats its cats as if they were its children. They are aware that others on Oahu share their sentiments!
Erin and Boretta were close friends from college who shared a love of helping others. They recognized the urgent need for a cat boarding facility in Honolulu.
They seized the chance to build a lavish cat hotel with full-service grooming and a lounge for cat adoption for all cat owners! They had an idea of a spotless, cage-free area with more room to show all the cats love and care.
They're working with the Hawaiian Humane Society and Cat People of Oahu to give adoptable cats a peaceful, spotless environment!
Visit Animal Shelters in Honolulu, Hawaii. Find out ways to contribute to the cause.
Address: 839 Queen St, Honolulu, HI 96813, United States
Phone: +1 808-594-3168
Website: https://www.pouncehawaii.com/
Facebook: https://www.facebook.com/pouncehawaiikakaako/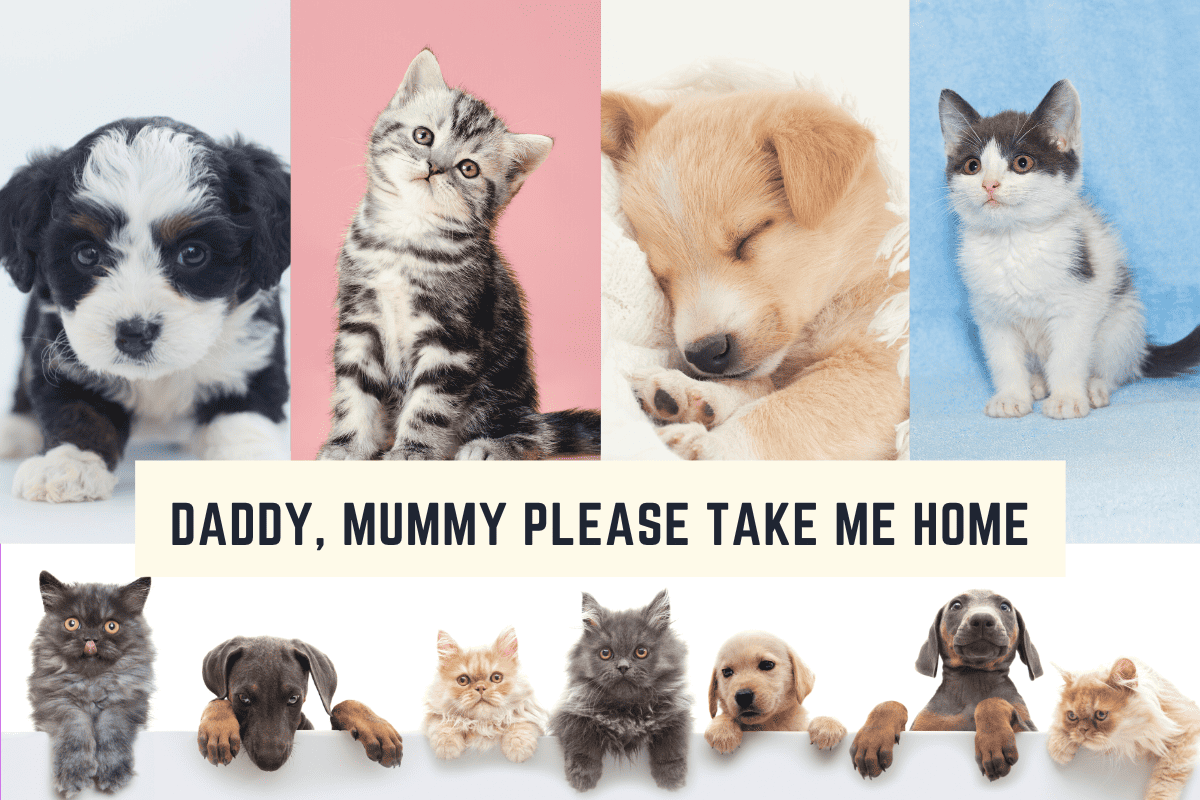 Hawaii Cat Cafe
Enjoy your visit to Hawaii Cat Cafe! In the company of more than 15 adoptable rescue cats, indulge in handcrafted beverages and European-style pastries. The Hawaiian Humane Society and the cafe's staff saved all the cats.
They are committed to rescuing cats from shelters and finding them loving, permanent homes. Additionally, they spread awareness of responsible pet ownership.
More cats can be saved because of the adoption of cats from their cafe. They are lowering the rate of euthanasia collectively.
Potential adopters can learn more about the cats' personalities at Hawai'i Cat Cafe while having fun. Cats have a lot more exposure and adoption opportunities.
Address: 415 Kapahulu Ave, Honolulu, HI 96815, United States
Phone: +1 808-744-3192
Website: https://www.hawaiicatcafe.org/
Facebook: https://www.facebook.com/hawaiiscatcafe/
Lucky Paws Animal Foundation
One of the best gifts you can give an animal is your time when you volunteer with Lucky Paws. You are assisting the animals in feeling loved. This can be through spending one-on-one time with them, trapping, organizing, cleaning up, or helping in another way.
Everyone at Lucky Paws is very appreciative of that, especially the animals.
On Oahu, a volunteer-run organization called Lucky Paws provides aid to frightened felines. This can be achieved by saving, rehabbing, and putting them in adaptable housing.
They consider TNR the most compassionate and efficient method for controlling and reducing
the number of neighborhood cats. Join the Lucky Paws Animal Foundation Today!
Address: 2875 S King St #102, Honolulu, HI 96826, United States
Phone: +1 808-650-0250
Website: https://luckypaws.org/
Facebook: https://luckypaws.org/#
Aloha Animal Sanctuary
The First 501(c)(3) Non-Profit Sanctuary for Farmed Animals on O'ahu is Aloha Animal Sanctuary. It was established by a group of animal rights activists who saw the need for an O'ahu sanctuary for farm animals.
Even though they kill and eat billions of them every year, many people have never had the chance to interact with animals like pigs, cows, chickens, or turkeys. They want to enable people to empathize with these animals and recognize them for their unique beings.
They are working toward a sustainable expansion of their sanctuary, which has only been in operation since January 2019. Numerous animals need assistance, and while they cannot assist them, they nevertheless hope to inspire their visitors to treat animals with compassion.
Address: 47-119 Pulama Rd, Kaneohe, HI 96744, United States
Email: [email protected]
Website: https://www.alohasanctuary.org/
Facebook: https://www.facebook.com/alohaanimalsanctuary/
KAT Charities
KAT Charities was born out of a love for all creatures. Since their founders, Karen and Beth, decided to work together in 2019, they have operated as a 501(c)(3) non-profit animal rescue group. Every one of them has spent their entire lives pursuing their love for the welfare of all animals.
Their passion for rescuing, rehabilitating, socializing, and placing adoptable animals in loving homes. It will complement their expertise in caring for children and adults with mental disabilities.
They receive pets through many different channels. When an animal appears young, ill or injured, one of our volunteers may pull it off the street.
Address: 98-199 Kamehameha Hwy E8, Aiea, HI 96701, United States
Phone: +1 808-650-1234
Website: https://katcharities.org/
Instagram: https://www.instagram.com/katcharities/
Oahu SPCA Veterinary Clinic and Animal Shelter
Based on a no-kill philosophy, the Oahu Society for the Prevention of Cruelty to Animals was established in April 2009. Every healthy treatable animal will find a forever home is their stated goal.
They were thrust into a massive sheltering operation within their first three months, finishing the biggest rescue in Hawaii's history. The Oahu SPCA saved more than 1,400 animals in its first year thanks to the assistance of kind donors and more than 2,000 volunteers.
Their sizable volunteer base helps ensure that most donations are used for the care and treatment of the animals they have rescued.
Save tens of thousands of animals each year and improve people's daily lives with them!
Address: 823 Olive Ave, Wahiawa, HI 96786, United States
Phone: +1 808-754-1519
Website: https://oahuspca.org/
Facebook: https://www.facebook.com/SPCA.Oahu/
Popoki + Tea Cat Cafe
A cat cafe called Popoki + Tea is located in Kaimuki, a district of Honolulu. Take a break from the pressures of modern life by relaxing with their adoptable cats and sipping handcrafted milk tea or iced tea.
The non-profit animal rescue KAT Charities, based in 'Aiea, is where the cats and kittens are from. Until they are adopted, up to 20 cats and kittens reside in their lounge.
Don't want to adopt? Most of their visitors simply drop by to visit with the adorable cats!
Your time at Popoki + Tea is undoubtedly advantageous to you and the cats because socialization is crucial for them.
Their goal is to create a tranquil setting where cats and visitors can connect, whether for a brief encounter or a lifetime.
Address: 3424 Waialae Ave, Honolulu, HI 96816, United States
Phone: +1 808-425-4131
Website: https://www.popokiandtea.com/
Facebook: https://www.facebook.com/popokiandtea/
KAAAWA K-9 RESCUE
KAAAWA K9 Rescue is a recognized 501(c)(3) non-profit organization headquartered in Kaneohe, Hawaii. An all-condition, all-breed, all-size, and all-age dog rescue and adoption facility is KAAAWA K9 Rescue.
They are able to build their shelter thanks to the donations and volunteers from local businesses and a lease from their Landowners who believed in their cause. Ensure the operation of the only NO-KILL shelter on the Winward side of the island by joining them in their great mission!
They aim to rescue, rehabilitate, and rehome Hawaiian Island dogs who have been abandoned, abused, neglected, and aggressive.
Address: 51428 Lihimauna Rd, Kaaawa, HI
Phone: +1 808-392-4836
Website: https://www.kk9r.org/
Facebook: https://www.facebook.com/KK9R.org/
The Hawaii SPCA in Maili Waianae
The Hawaii SPCA is devoted to serving the Maili-Waianae community in various ways. They have worked nonstop since 2014 as a charitable organization in Waianae to ensure their objectives are achieved.
They want to give neglected, abused, or abandoned animals a haven. They advocate for the kind and considerate treatment of all animals. They wish their residents to find a loving family or a home with a lifelong companion. If theTheyccepted into the Hawaii SPCA family.
The if they cannot locate that home, they regularly provide sanctuary for their pig Oreo, dogs, rabbits, cats, and chickens. They have both long-term and permanent residents as well as adoptable animals.
Address: 87-120 Kaukamana Rd, Waianae, HI 96792, United States
Phone: +1 808-554-5658
Website: https://www.thehawaiispca.org
Facebook: https://www.facebook.com/hawaiispca/
Hawaii Animal Rescue Foundation (HARF)
The Hawaii Animal Rescue Foundation has been a distinctive, private, non-profit charitable organization in Maui County for more than ten years. They have been devoted to the idea that people and animals can benefit from each other.
They are a no-kill rescue organization and rely heavily on private donors' tax-deductible donations to carry out their life-saving work. On the island of Maui, the Hawaii Animal Rescue Foundation's goal is to end animal abuse, neglect, and homelessness.
Additionally, they make sure to foster a community where people can support animals and animals can support people.
Address: 1715 Kahekili Hwy, Wailuku, HI 96793, United States
Phone: +1 808-876-0022
Website: https://hawaiianimalrescue.org/
Facebook: https://www.facebook.com/HARF.Dogs/
Maui Humane Society
The Maui Humane Society was first established as a non-profit in 1953 and was incorporated in 1962. It is a 501(c)(3) organization. The island of Maui is the only open-admission animal shelter.
The purpose of the Maui Humane Society is to save the lives of animals on Maui, accept anyone in need, educate the public, and promote respect for and compassion for all living things.
They live by the motto, "We Love Saving Lives." They are committed to ensuring the best possible outcomes for the animals in their shelter. This is accomplished through adoption, placement in adoption-guaranteed care, and finding homes for separated pets and their owners.
Their outstanding staff members are passionate about what they do and committed to their mission. They have developed an office environment that encourages cooperation and problem-solving.
Address: Mehameha Loop, Puunene, HI 96784, United States
Phone: +1 808-877-3680
Website: https://www.mauihumanesociety.org/
Facebook: https://www.facebook.com/MauiHumaneSociety
Kauaʻi Humane Society
An independent 501(c)3 non-profit organization, the Kaua'i Humane Society. As the only open-intake animal shelter on the island of Kauai, KHS has been providing services since 1952.
KHS is entirely independent of any other regional or national animal welfare organization and is supported by the kind donations of both individuals and corporations.
The Kauai Humane Society encourages compassion, accountability, and respect for all animals. This is done by fostering positive interactions between people and their pets, which enriches their lives.
They are eager to assist you in finding your new furry family member! They are here to ensure you find the ideal match because they know how exciting it is to add a pet to your family.
Address: 3-825 Kaumualii Hwy, Lihue, HI 96766, United States
Phone: +1 808-632-0610
Website:https://kauaihumane.org/about-us/
Facebook: https://www.facebook.com/kauaihumanesociety/