Retired Tails A Fur-Ever After Story
The mission of Retired Tails is to provide senior dogs with their own Fur-Ever retirement home by rescuing them from local shelters. Before making their final transition to Paw Heaven, they seek a residence where they can spend their best years in the happiest, most loving, and forgiving environment. Visit Animal Shelters in Philadelphia, Pennsylvania. Find out ways to contribute to the cause.
No senior dog should spend their final days alone or in an uncomfortable shelter. Their goal is to crown as many seniors as possible, showering them with affection, solace, and royal treatment before granting them access to their halos.
Although saving senior citizens is their ultimate goal, their passion is to ensure all animals know what it is like to be cherished pets.
Address: 1024-26 S. 52nd Street | Philadelphia, PA 19143
Phone: (484) 470-3435
Email: [email protected]
Website: https://retiredtails.org/
Fishtails A Fishtown Animal Rescue Inc
Fishtails Animal Rescue (FAR), a foster-based 501(c)3 organization, was established in 2017 to save and rehabilitate Philadelphia's at-risk, stray, and shelter animals. FAR offers animals the essential medical care they require, wholesome foster homes, and their forever homes.
The Fishtails Fighting Chance Fund was established by FAR to assist pet owners by easing some of the financial burdens that emergency care brings. The fund aids owners in paying for medical expenses above and beyond routine veterinary care.
They keep their pets with their devoted families and prevent the surrender or euthanasia of pets in times of crisis.
Address: 233 E Girard Ave | Philadelphia, PA 19125-3936
Email: [email protected]
Website: https://farsaves.com/
Facebook: https://www.facebook.com/FishtailsAnimalRescue/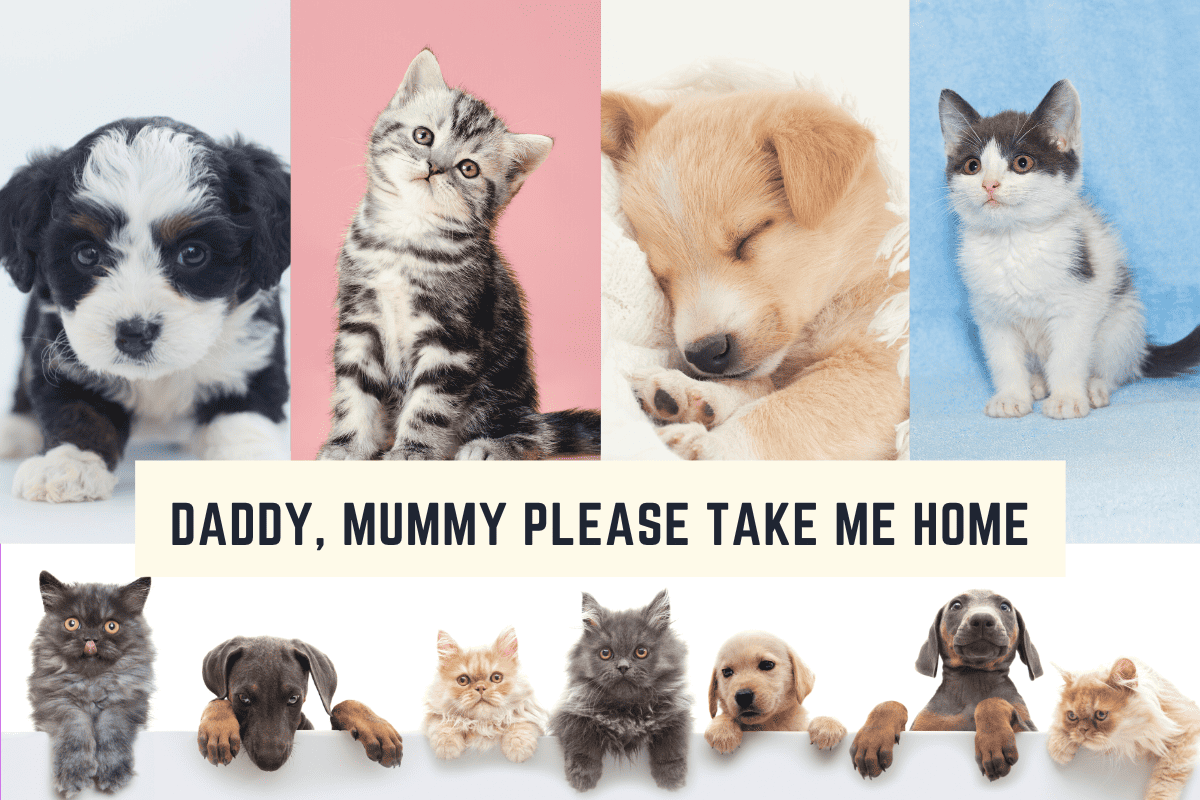 Hand2Paw
Young adults who need it can receive job training from Hand2Paw. Other goals are enhancing resilience, compassion, and connections with people, animals, and the community. Visit Animal Shelters in Philadelphia, Pennsylvania. Find out ways to contribute to the cause.
Hand2Paw helps young adults by offering them an internship to make money and develop work skills that will help them find employment in the future.
This strategy was developed in response to the requirement for a secure and encouraging workplace where young adults can actively heal one another and themselves. The coaching program and interventions they have created.
While helping to care for and enrich shelter animals, they encourage self-growth to help young people realize their potential.
Address: 315 MARKET ST | PHILADELPHIA, PA 19106-2115
Phone: (267) 644-5870
Email: [email protected]
Website: https://hand2paw.org/
Charlie's Army Animal Rescue
A 501(c)3 tax-exempt nonprofit, Charlie's Army is one of those organizations. Their small, independent animal rescue is based in Philadelphia, Pennsylvania.
Animals frequently turn to them when they are in dire need.
Some are discovered eating trash and living on the streets. Some of them are starving, orphaned kittens whose mothers have left them.
Some are kittens that were abandoned in boxes outside in the bitter cold and later rescued from the city shelter, where they were put on the euthanasia list. They frequently need 24-hour care because they are sick, scared, and ill.
They heal these helpless creatures so they can be released from their care. They want their pet to spend the rest of its days in a permanent residence where it will be cared for, fed, warmed, and loved.
Address: Philadelphia, PA
Email: [email protected]
Website: www.charliesarmy.com/
Instagram: https://www.instagram.com/charlies__army
Whiskers of Love Cat Rescue and Sanctuary
Whiskers of Love aims to empower the local community to care for stray cats while reducing the number of cats in the Philadelphia region through TNR and rescue efforts. Whiskers of Love is a nonprofit, no-kill, 501c3 organization run entirely by volunteers.
They are committed to humanely reducing the number of feral cats. After being captured, neutered, and immunized, feral cats are released back into their outdoor habitats. It's a place where they can continue receiving food, water, shelter, and necessary medical attention.
They want to live in a neighbourhood where no kittens are born on the streets, where every cat that can live in a home has one, and where no outdoor cats lack access to food, water, shelter, or the right care.
Address: Philadelphia, PA
Email: [email protected]
Facebook: https://www.facebook.com/whiskersofloverrescue/
Instagram: https://www.instagram.com/whiskercityseattle/?hl=en
Project MEOW
An all-volunteer, nonprofit organization called Project MEOW was established in 2007 to help people care for stray and feral cats in West Philadelphia. Their goal is to humanely lower the number of cats that roam the streets in the future. Additionally, they support the necessity for cats to live indoors and outdoors in our neighbourhoods without danger.
They concentrate on fostering or adopting cats unsuited for the outdoors, such as kittens, abandoned pets, and older animals, as well as on trap-neuter-return management (TNRM).
They provide free assistance to 1100 cats on average each year. They are entirely supported by donations as well.
Address: Philadelphia, PA
Email: [email protected]
Website: https://www.projectmeow.org/
Facebook: https://www.facebook.com/ProjectMEOWWestPhilly/
The Morris Animal Refuge
The Morris Animal Refuge (MAR), America's first animal shelter, was established in 1874. They are dedicated to high-quality care, adoption, and education.
The animals cared for by MAR range from those who are ready to be adopted to those who have severe behavioural, health, or aggression problems and can't be adopted right away. Morris Animal Refuge aims to broaden the scope of what constitutes an "adoptable" animal and to assist other shelters and rescue groups by donating animals to them.
Additionally, they are dedicated to minimizing needless euthanasia and making sure that every animal that comes into their care has the opportunity to find a loving home. They now have a 97% Save Rate, proving their efforts paid off!
Address: 1242 Lombard Street | Philadelphia, PA 19147
Email: [email protected]
Website: https://www.morrisanimalrefuge.org/
Facebook: https://www.facebook.com/morrisanimalrefuge/
Northeast Animal Rescue
Northeast Philadelphia is home to Northeast Animal Rescue, a 501c3 nonprofit. Since their establishment in 2000, they have aided in adopting over 1,900 cats.
They are committed to saving abandoned, unwanted, and homeless cats. Tax-deductible donations solely support them.
Their mission is to find stable, loving homes for all cats, ensuring they are always taken care of and never abandoned, mistreated, or neglected. NAR concentrates on spaying and neutering feral (wild) cats to reduce overpopulation.
They encounter a lot of amiable feral cats while helping them. With the assistance of nearby veterinarians, these cats receive medical care before being placed up for adoption when they are prepared. Foster homes are also used to care for all of their cats.
Address: Philadelphia, PA
Email: [email protected]
Website: https://nar.rescuegroups.org/
Facebook: https://www.facebook.com/NARcats/
Diamonds in the Ruff Inc.
Animals in need can receive rescue and sanctuary from Diamonds in a Ruff Rescue, a Philadelphia-based, all-breed, no-kill animal rescue. All of their animals are housed in foster homes. There isn't a physical shelter you can go to.
Their animals are cared for and socialized by volunteers and foster homes. Most of their animals were given a second chance at life after being rescued from high-kill shelters' "death row."
They want to provide a secure, long-term, loving home for all these animals. They also give people the option to give them their dogs instead of giving them to a high-kill shelter.
Aid in giving animals the life they deserve.
Address: Philadelphia, PA
Phone: (215) 681-8780
Email: [email protected]
Website: https://www.diamondsintheruffdogrescue.com/
Saved Me, Inc
A nonprofit organization called Saved Me Inc. is dedicated to saving dogs from shelters that must put them to sleep due to space restrictions. They offer their rescues top-notch medical attention, a safe and healthy environment, a place to live, and food.
The Saved Me Rescue Center's primary goal is to save as many lives as possible. They are committed to placing their animals in wonderful homes and ensuring that every adopter gives our rescues a secure, caring, and loving home.
They are committed to enhancing and enhancing the lives of abused, neglected, and abandoned pets. They also offer individualized, superior care and rehabilitation dogs of all sizes and shapes.
Address: 2609 Federal St | Philadelphia, PA 19146
Phone: (215) 240-1240
Email: [email protected]
Website: https://savedme.org/
Tiny Paws Rescue
A 501c3 nonprofit animal rescue, Tiny Paws, is run entirely by volunteers.
Small-breed dog rescue Tiny Paws Rescue is based in foster homes and is committed to the rescue and placement of small dogs in loving, long-term homes.
Every year, hundreds of small dogs in the area become homeless due to no fault. Many are left in shelters, where they face a high risk of death because of overcrowding. Others are given up by their owners due to challenging circumstances.
The mission of Tiny Paws is to assist the most vulnerable animals in their community who are in need and are most likely to be adopted. Dogs in their care receive all necessary veterinary care and treatment, including spaying and neutering.
They are housed in supportive foster homes while they wait to be adopted and placed in the kind of loving, long-term homes they so richly deserve.
Address: Cherry Hill, NJ
Email: [email protected]
Website: https://www.tprescue.org/
Facebook:https://www.facebook.com/tinypawsrescuenj/
Cats-R-Us Org
A Gloucester City-based foster-based animal rescue group is called Cats-R-Us org. They find socialized companion cats and kittens living with or near feral cats and rescue them, placing them in foster homes.
Their cats and kittens receive fundamental and urgent veterinary care while in their foster care. This includes respect for illness or injury, deworming, flea prevention, core vaccinations, spaying or neutering, and, if funds permit, microchipping.
Until a suitable permanent loving home is found, their rescues are cared for by committed volunteers.
A 501(c)(3) nonprofit organization, CATS-R-US.org is entirely staffed by volunteers.
Your fully tax-deductible donation goes toward caring for their rescued foster cats.
Address: Gloucester City, NJ
Phone: (856) 335-7990
Email: [email protected]
Website: https://www.cats-r-us.org/
New Pawsibilities of Nj
The mission of 501c3 New Pawsibilities Cat Rescue is to save cats that are in danger, abandoned, or have been turned in. Any cats we bring into their rescue are given tender care, thorough screening, and foster care.
They pledge to take in no more animals than they can safely care for and house with their dependable volunteers. Until they find a permanent and happy home, they will give the animal the best care possible in foster homes.
They also promise to provide each animal with the best veterinary care possible to ensure a long and healthy life. Their main goal is to save cats in the most secure, healthy, and caring setting possible.
Address: Maple Shade, NJ
Email: [email protected]
Website: https://www.newpawsnj.com/
Instagram: https://www.instagram.com/newpawsibilitiesinc/?hl=en