Planning to visit Rochester, New York, is easier with our travel guides! Here is our hand-picked list of the top activities and attractions in Rochester, New York, so you can make the most of your time there. Scroll down for the best things to do in Rochester, New York, and the best places to visit in Rochester, New York. As a Web 3.0 travel startup, Wondrous Drifter has big plans to shake things up in the field.
Artisan Works
Art lovers or anyone who likes to make art will definitely appreciate the beauty of Artisan Works!
Artists in the region are supported by the art project at Artisan Works, a non-profit art gallery.
With its vast, industrial-style hallways, Artisan Works is a one-of-a-kind place to see remarkable art objects, antiquities, and sculptures.
Because anybody may come in, Artisan Works prides itself on allowing everyone to experience art-making and discover inspiration.
The artwork of the resident designers is on display during the day, giving visitors a rare glimpse into the creative process.
There are also tours for students, university, and professional groups that may be arranged.
In addition to public tours, there are additional options like seminars and meals for those who want to extend their experience even further.
This museum offers guided and self-guided tours, the latter of which last roughly an hour and a half.
Visit the Artisan Works if you're visiting Rochester this weekend!
Address: 565 Blossom Rd # L, Rochester, NY 14610, United States
Charlotte–Genesee Lighthouse
The Charlotte–Genesee Lighthouse is one of the top attractions in New York.
Centuries-old structures always have an interesting fact about them.
The Charlotte-Genesee Lighthouse is Lake Ontario's earliest operational lighthouse.
Built in 1822, it was extensively renovated in 2014.
The lighthouse's tower and lantern have been rebuilt, and a duplicate lens has been put in its place.
The lighthouse's tower is 40 feet tall, with a lantern area of 12 feet in height. To reach the tower's summit, you must ascend 42 stairs and an 11-rung ladder.
Excursions and memberships are available for people who want to learn more about the lighthouse's origins in the old village of Charlotte in Rochester, New York.
Guided tours are available if you're interested in climbing to the top of the lighthouse. There's also a museum within the lighthouse keeper's residence.
This lighthouse is one of the top attractions in Rochester.
Be sure to add the lighthouse to your list of destinations in Rochester, New York!
Address: 70 Lighthouse St, Rochester, NY 14612, United States
Cobbs Hill Park
Prepare your lunch and pack up for a fun family day in Cobbs Hill Park!
Visitors to Cobbs Hill Park may enjoy 109 acres of beautiful pathways that provide a variety of leisure activities.
To get the greatest scenery of the city, you'll need to have a camera with you when you visit this park in the city's southeast area.
Hikers go to the park, which boasts a wide variety of lilacs and several oak trees.
It's possible to go cross-country skiing and fishing and play basketball or tennis at this park.
People gather in groups to bask across the park during warm summer when softball clubs utilize the park as a field for their tournaments.
Two of the cottages on the property are available for private rental.
This is one of the few parks to visit if you're visiting Rochester!
Don't forget to bring refreshments if you're traveling in the warmer months!
Address: Culver Rd and Norris Drive, Rochester, NY 14610
Making travel arrangements to visit New York? Check out cool travel ideas in Long Island and Lake George. You should not miss out on the fun, check out on best things to do in Long Island, New York, and the best things to do in Lake George, New York
Frontier Field
Calling out all baseball fans! The Frontier Field is waiting for you!
Rochester, New York's Frontier Field is a major league baseball venue.
Silver Stadium, Rochester's previous baseball stadium since 1929, was demolished in 1996 to make way for the new facility.
Frontier Field can accommodate almost 11,000 baseball fans, but it also serves as a home field for many other sports teams.
The Rochester Red Wings minor league baseball team, the Rochester Rattlers lacrosse team, and the Rochester Raging Rhinos soccer team are some of Rochester's various sports teams.
Only one tenant at Frontier Field at the time, the Rochester Red Wings.
Some recent additions include a television scoreboard that measures 24 feet by 32 feet and a new grass field.
The Beach Boys performed there in 1996, and Bryan Adams and Def Leopard performed there in 2005. Frontier is also a famous performance venue.
Baseball fans visiting Rochester should make their way to the Frontier field!
Address: One Morrie Silver Way, Rochester, NY 14608, United States
Genesee River's High Falls
A waterfall in the middle of the city?
Admire the High Falls' beauty in Rochester!
High Falls on the Genesee River in Rochester, New York, is part of an area that is designated as a historic area.
As a tourist attraction, the city has built this location to allow tourists to see and understand the High Falls themselves, as well as Brown's Race and its origins as a canal designed to redirect the water flow.
High Falls is a cascade with a width greater than its height, with a total plunge of almost 100 feet.
A vast valley lies underneath the impressive waterfall, originally dotted with industrial facilities that have since been restored.
The High Falls may be seen from the High Falls Terrace Park.
It's also possible to have a better look from the top of High Falls Lookout or the Pont de Rennes Bridge.
A waterfall in the city is a rare sight. If you are in Rochester, be sure to check it out!
Address: 4 Commercial St, Rochester, NY 14614, United States
Deciding to travel to New York? Hop over to our travel guides in Brooklyn, Buffalo, and New York City. Pay attention to the engaging things to do in Brooklyn, New York, things to do in Buffalo, New York, and the best things to do in New York City, New York to make out the most of your trip!
George Eastman Museum
Photographers and history buffs will definitely have a good time in George Eastman Museum!
To commemorate George Eastman's pioneering work in contemporary photography, the museum is housed in a beautiful Colonial Style home he built in 1905 and left to the University of Rochester when he passed away.
George Eastman House and its grounds were presented to the museum in honor of the late photographer's life and work by the university.
In addition to being one of the earliest film collections in the world, it is also the earliest photographic museum.
Historic Kodak Company pictures, Alexander Gardner's Medicus collection, and a massive Gabriel Cromer archive were all part of the museum's initial acquisition.
Numerous gifts have followed, and as a result, the collection of film and pictures has grown significantly.
The Dryden Theatre, a 500-seat auditorium, is also located within the institution.
If you're going to be in Rochester this weekend, stop by the museum!
Address: 900 East Ave, Rochester, NY 14607, United States
Highland Park
Nature lovers can find their safe haven in Highland Park!
Highland Park, a Frederick Law Olmsted-designed arboretum and scenery spread across 150 acres of lowlands and hillsides, is one of the world's best.
Attend the Lilac Festival at Rochester's Highland Park, one of the nation's oldest public arboretums and a must-see while you're in Rochester.
More than a thousand lilac bushes, a selection of barberries, a variety of Japanese Maples, over 30 varieties of magnolias, and a rock garden filled with miniature fir trees make up the location of the yearly festival.
In addition to over 700 species of azaleas and rhododendrons that can be seen here, there are also a plethora of spring bulbs and local wildflowers, as well as several exotic trees.
The pansy bed in the park, which has 10,000 plants, has a distinct design every year.
The John Dunbar Memorial Pavilion, Warner Castle, the Greater Rochester Vietnam Memorial, and the Lamberton Conservatory are just a few of the park's many amenities and sights.
This park in Rochester is a must-see for nature lovers. If you are one, stop by!
Address: 180 Reservoir Ave, Rochester, NY 14620, United States
Memorial Art Gallery
The Memorial Art Gallery is one of the best things to do in New York.
Art enthusiasts may get inspiration for their next artwork in Memorial Art Gallery!
Established in 1913, the Memorial Art Gallery of Rochester City is home to more than 11,000 works of art, ranging from early twentieth-century avant-garde movements to cutting-edge works from the 21st century.
On a 14-acre property, the Memorial Art Gallery provides transitory exhibitions, talks, and tours, as well as performances for the Rochester area.
The Memorial Art Gallery's mission is to enrich the local community by providing a venue where people may meet and form bonds over their shared interest in art and the processes involved in creating it.
To fulfill its mission of educating the public about the importance of heritage and integrity in art, the Memorial Art Gallery provides a place where the public may understand and explore life experiences.
Art buffs and artists shouldn't skip on the artworks displayed in the Memorial Art Gallery in Rochester!
Address: 500 University Ave, Rochester, NY 14607, United States
Mount Hope Cemetery
Although a cemetery is not the usual spot for a vacation, Mount Hope Cemetery is worth checking out!
Mount Hope Cemetery near Rochester, New York, features 196 acres of beautiful hills and slopes, making it a place worth remembering.
There is more to Mount Hope Cemetery in Rochester, NY, than just a cemetery graveyard.
As a refuge for animals and a source of clean air, this park is one of Rochester's most tranquil.
Anyone desiring a visit to the premises while also discovering about the cemetery's past can take advantage of the cemetery's organized and private guided tours.
As the gates are always accessible to guests, self-guided tours can be taken by the public.
The cemetery also welcomes school field trips and offers tours just for the little ones.
A renowned landscape architect, women's rights activist, and activist for human rights are among the famous people honored at the cemetery.
If Rochester, New York, is your destination, be sure to stop by this cemetery!
Address: 1133 Mt Hope Ave, Rochester, NY 14620, United States
National Susan B. Anthony Museum & House
Curious about the days when women were oppressed?
Find your answers in the National Susan B. Anthony Museum and House!
To honor this iconic and passionate American civil rights activist who battled for women's equality and suffrage, the National Susan B. Anthony Museum & House has opened in Rochester, New York.
There is a museum dedicated to Susan B. Anthony, which is housed in the home where she lived and was imprisoned in 1872.
In the house, you'll find a variety of antiques, books, and other artifacts relating to Susan's life, career, and death.
Following her well-known lecture in Baltimore called Failure is Impossible, Susan also passed away in this home.
For this reason, the museum also serves as an educational resource for the society's future leaders by hosting programs like Grade School, Healthy Aging, and Girl Scouts.
History buffs visiting Rochester, New York, shouldn't miss out on this museum house!
Address: 17 Madison St, Rochester, NY 14608, United States
Ontario Beach Park
Sick of the hustle and bustle of the downtown area?
Feel the breeze and peacefulness in Ontario Beach Park!
There are beautiful sand beaches at Ontario Beach Park, which is situated off the state's northwest corner of Lake Ontario.
Also included among Ontario Beach Park's attractions in Rochester is their couple of centuries-old carousels, which sit right next to the ocean's edge.
The park is open every day of the year, and visitors may rent out the many shelters there, whether it's winter or summer.
Fishing, boating, and swimming are just some of the activities available at the park throughout the summer months.
Fishers who are at least sixteen years old and in possession of a valid fishing license are welcome to go here.
Six volleyball courts, Basketball courts, and softball fields are available for individuals who wish to be moving.
In addition, the park features food stands, picnic areas, a bathroom, and a stage for live performances.
For a fun family outing, visit this beach park in Rochester!
Address: 50 Beach Ave, Rochester, NY 14612, United States
RMSC Strasenburgh Planetarium
The RMSC Strasenburgh Planetarium is one of the best places to visit in New York.
Travel across the universe in RMSC Strasenburgh Planetarium!
There are several different shows at the RMSC Strasenburgh Planetarium in Rochester that allow people to discover something new.
Rochester, New York, is an excellent place to visit if you're a fan of astronomy.
With the use of a stellar projection, the planetarium creates lifelike images of planets, the sun, and more than 9,000 stars that can be seen with bare eyes on a clear night.
On Saturday nights, the planetarium offers laser displays that cast light patterns over the sky in sync with the music.
There are also interactive space mission simulators, screen shows, and free open telescope observing at the RMSC Strasenburgh Planetarium.
The community is allowed to enter the planetarium, and the facility regularly hosts special presentations which are available to the public.
Grade-appropriate classroom trips are also welcomed.
Make the most out of your vacation in Rochester by visiting this planetarium!
Address: 663 East Ave, Rochester, NY 14607, United States
Rochester City Ballet
Aspiring ballerinas could learn a thing or two in Rochester City Ballet!
Awarded modern ballets have been performed by the Rochester City Ballet since its founding in 1987.
Their goal is to improve Rochester City's well-being by producing shows for various individuals.
Originally presented in 2015, the first of its sort Sensory-Friendly performance for children enables youngsters who have autism to participate in creative performances.
Other outreach efforts include offering classes and donating to non-profits that help underprivileged children.
The Rochester City Ballet performs numerous times a year, and its primary webpage has all the necessary details about tickets and upcoming events.
The Draper Center for Dance Education, which is affiliated with the Rochester City Ballet, offers the finest quality of traditional ballet dance instruction to the local population.
Consider signing them up if your kid aspires to be a ballet dancer!
Give the ballet center a visit if you're in Rochester this weekend!
Address: 1326 University Avenue, Rochester, NY 14607
Rochester Museum & Science Center
Science geeks visiting Rochester should stop by the Museum and Science Center!
Rochester Museum & Science Center can convince you that learning about Science might be a real treat!
Wall-climbing is only the beginning. You'll also get to use lasers, construct robots, launch catapults, and soar through the stars.
Over 210 immersive displays, thrilling events, and unique artifacts will spark your creativity as you explore the museum.
Discover the natural treasures of the area, the planet, and even further.
All of your sensations will be stimulated by the over 1 million pieces in the many museum exhibits that are on display.
See the world come to life in 3D at the Science on a Sphere project.
Among a variety of other exhilarating things to do, you may go on a journey on a computer, speak with a specialist on frogs, and witness lightning strike just a meter apart from you.
Students will be inspired to pursue careers in Science by the Cumming Nature Center and Strasenburgh Planetarium.
Science geeks wouldn't want to miss out on Rochester Museum & Science Center.
Address: 657 East Ave, Rochester, NY 14607, United States
Rochester Philharmonic Orchestra
Music lovers shouldn't miss out on the performances that Rochester Philharmonic Orchestra has to offer!
Since its inception in 1922, the Rochester Philharmonic Orchestra has been offering the city of Rochester, New York, educational, inspirational, and entertaining music.
A high degree of quality is maintained by the orchestra, and it has completely devoted itself to the musical development of the surrounding population.
Every year, the Rochester Philharmonic Orchestra performs over 120 paid concerts for an audience of about 140,000 people.
Performances are aired on a city FM station for people who were unable to come to disseminate the beauty of music.
They've been acknowledged nationwide for their operational prowess and inventiveness in music.
You may learn about upcoming concerts and activities, buy tickets, and look up the bios of the orchestra's directors and members on the orchestra's website.
Watching the orchestra perform is one of the best things to do in Rochester, New York!
Address: 108 East Avenue, Rochester, NY 14604, United States
Rochester Public Market
Walk around the Rochester Public Market. You never know what you might find!
It is a city market that hosts a significant number of sellers each week in Rochester City Public Market in downtown Rochester.
Located in the center of Rochester, the Rochester Public Market is the ideal location to buy locally grown and fresh produce.
Merchants sell anything from fresh vegetables to specialized goods to general commerce at the market, which operates every Tuesday, Thursday, and Saturday.
Because the market is so busy, finding a parking spot may be a challenge, especially on Saturdays.
If you're going to the market, consider taking public transportation, walking, or cycling.
Additionally, small companies engaged by setting up food kiosks, offering flowers, and serving coffee at the venue.
One of the best things about this market is that it accepts food stamp recipients and gives them tokens to use at the stalls.
This city market in Rochester is a must-visit if you want to stock up on groceries!
Address: 280 Union St N, Rochester, NY 14609, United States
Seabreeze Amusement Park
A spot for an exciting family day?
For more than a century, Seabreeze has been one of the region's most popular amusement parks and family attractions.
A wide range of activities is available for visitors of all ages, with over 70 activities to choose from.
Among the attractions are the Bear Trax rides, Bobsleds, and Whirlwind, as well as the Cirque En Vol live show and Screamin' Eagle and the Log Flume thrilling rides.
There is also a water park, which contains the Soak Zone, Hydro Racer, and Wave Pool, as well as many more attractions.
In addition, there are many more areas of the park that are worth a visit!
Even if you're not into high-intensity activities, you can sit back and relax as your kids have a blast on the shores of Lake Ontario.
If you're traveling to Rochester with the whole family, this park should be number one on your list!
Address: 4600 Culver Rd, Rochester, NY 14622, United States
Seneca Park Zoo
Zoo-goers wouldn't want to skip Seneca Park Zoo!
This almost 16-acre zoo near Rochester, New York, is home to ninety different species of animals, including sea lions and polar bears.
Visit Seneca Park Zoo to view white rhinos, Bornean orangutans, and African elephants.
When it comes to animal conservation, Seneca Park Zoo in Buffalo, New York, is one of the best in the country.
Frederick Law Olmsted designed Seneca Park, one of the numerous parks in Rochester, where this zoo may be found.
To begin with, the zoo only housed several species of deer and birds in its original 1893 layout.
A new exhibit debuted in 1997, the Rocky Coasts, which is regarded to be the foundation of zoological institutions.
Animals living at the zoo now have access to a brand-new, modern enclosure.
This zoo is among the top tourist destinations in Rochester.
If you're visiting Rochester on your vacation, visit the zoo for an unforgettable zoo experience!
Address: 2222 St Paul St, Rochester, NY 14621, United States
Theatre Young Kids Enjoy
Looking for a place where kids can enjoy live performances?
The Theatre Young Kids Enjoy (TYKEs) is the place you're looking for!
As part of the JCC in Brighton, Theatre Young Kids Enjoy is a not-for-profit theater company dedicated to bringing important tales to life on a show for young audiences.
This place of interest will captivate you with a presentation of your most-loved fairytale, beloved bedtime story, or children's book by combining the magic of live theater and music.
To encourage children's enjoyment of literature and art, as well as foster interaction, the tales are delivered by experienced real-life actors.
There is a lot of thought put into the writing, and the sets, props, and performers all work together to transport the audience to fantastical places.
There is a nice, candid theater room with modern lighting and audio systems and a large, inviting lobby area at this theater.
All kids, no matter how much money they have, can go to TYKE's performances.
This theater in Rochester is a must-do if you're traveling with the young ones!
Address: 1200 Edgewood Avenue, Rochester, NY, 14618
The Strong National Museum of Play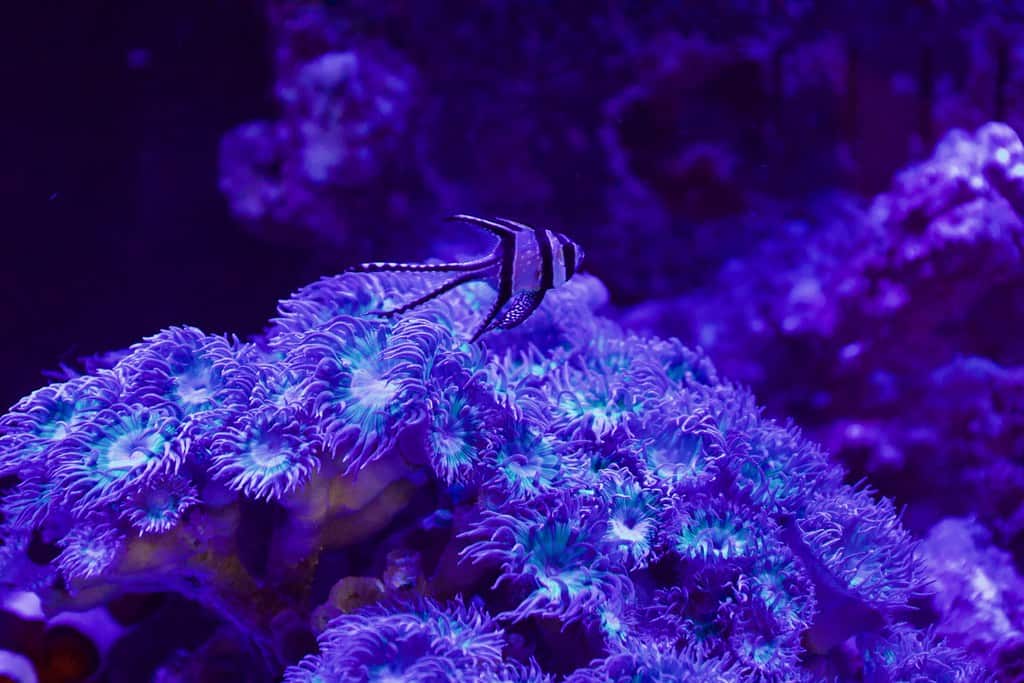 This is a top-tier New York City museum and a top-notch playground for kids of all ages.
There are more than 140,000 square feet in the Strong National Museum of Play designated for games, toys, and other types of amusement that a lot of youngsters like and remember fondly from their childhoods.
You and your company will be awed by a variety of exciting display areas at this museum, which has the most extensive archive of historical items.
Make the most of the instructional and informative events at the World Video Game Hall of Fame and the International Center for the History of Electronic Games.
Its purpose is to study and document the origins of playing and its significance in the growth and advancement of human intellect and character.
The museum also houses scientific centers and archives devoted to playing, but most of all, it's a real blast for everyone in the family to visit and enjoy.
This museum in Rochester is a must-visit. Be sure to include it on your list!
Traveling and having fun in the USA? You have to check out this page – the best states to visit in USA for the most fun and unusual travel ideas.
Still unsure about making Rochester, New York, your next destination? Hop over to reasons to visit Rochester, New York, at least once in your lifetime here
Address: 1 Manhattan Square Dr, Rochester, NY 14607-3941