Why go to Tunisia?
You must visit Tunisia at least once in your lifetime because the tradition, light, harmony, and fine taste permeate every aspect of life in Marrakech, from the street markets to the beaches to the landmarks to the delectable gastronomy. It is all within your reach if you stay with one of the most beautiful Tunisian hotels.
What is Tunisia famous for?
Tunisia is famous for its diverse collection of historical sites in Tunisia, such as the ruins of the city of Carthage, which are located in the capital city of Tunis, and the enormous amphitheater of El Jem, which is located close to the city of Sousse. These sites highlight the cultural legacies of the many different civilizations in the region throughout the country's history.
Fun Facts about Tunisia
The Sahara is part of the world's largest desert in Tunisia. The desert of the Sahara

Tunisia is the country in all of Africa located the farthest to the north yet maintains robust economic ties to Europe.

Arabic is the official language. However, French is also widely used throughout the country. Muslims make up the majority of the population.

There have only ever been a total of two presidents in this country.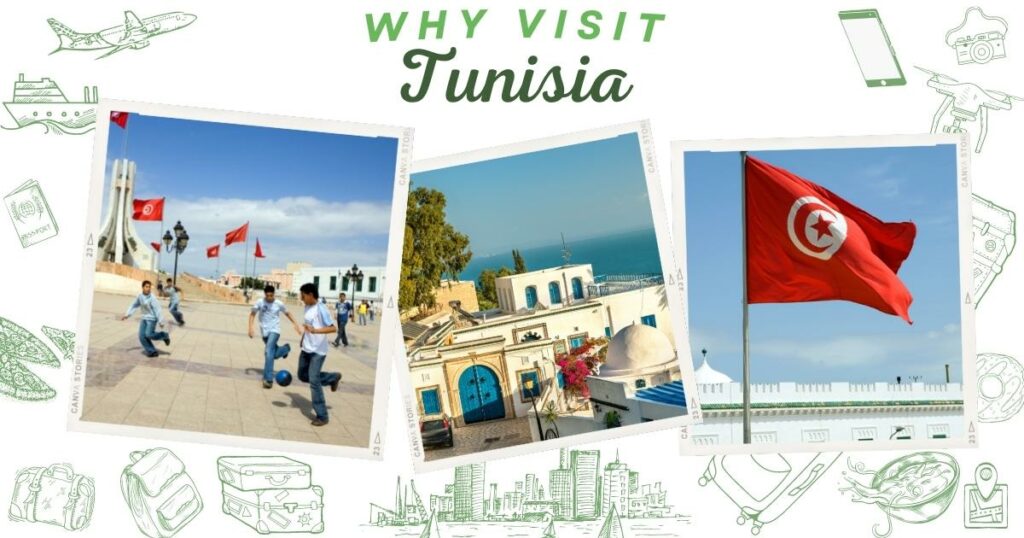 How big is Tunisia?
Tunisia is about 163,610 square km or 63,170 square miles in size.
When is the best time to visit Tunisia?
The best time to visit Tunisia is the months between June and September.
How many days do you need to see Tunisia?
Because Tunisia is home to so many sites recognized by UNESCO, you will need at least two weeks to explore all of the country's highlights. El Jem's Amphitheatre is not only one of the most impressive but also one of the largest theaters ever built in the ancient world. It was constructed in 238 AD, and site tours are available today.
What is the cheapest time to go to Tunisia?
The low season (flights) to visit Tunisia is from June through August when tourism in Tunis is at its lowest. Thus hotel rooms and other types of lodgings may be available at a discount.
Is Tunisia an expensive city to visit?
Regarding the prices of traveling, Tunisia falls somewhat in the middle. A budget visitor should spend $60 (USD) daily, whereas a mid-range traveler should budget $80-90 (USD) daily.
How to save money when visiting Tunisia?
The best ways to save money when visiting Tunisia are:
The best places to eat, say the locals, are those frequented by Tunisians. This is the only method to receive authentically prepared Tunisian cuisine using only the freshest ingredients. In addition, the prices are really low.

An Airbnb rental is a fantastic alternative. Check out Airbnb if you're looking for a hotel room in a pricey neighbourhood during the peak season.

Having breakfast at a local café is the best way to start the day, so don't worry about making it or preparing it.
What food (and drinks) is Tunisia known for?
Things you need to eat in Tunisia before you die:
Couscous- Some chefs serve it with fish, while others serve it with lamb and dried fruit in the interior.

Brik- fillings like potatoes, eggs, and tuna are wrapped up in a thin layer of puff pastry.

Harissa- a thick, fiery paste created from garlic and hot chili peppers that forms the basis for many Tunisian recipes.

Ojja- hearty, satisfying meal that incorporates eggs, lamb sausage, and tomato sauce.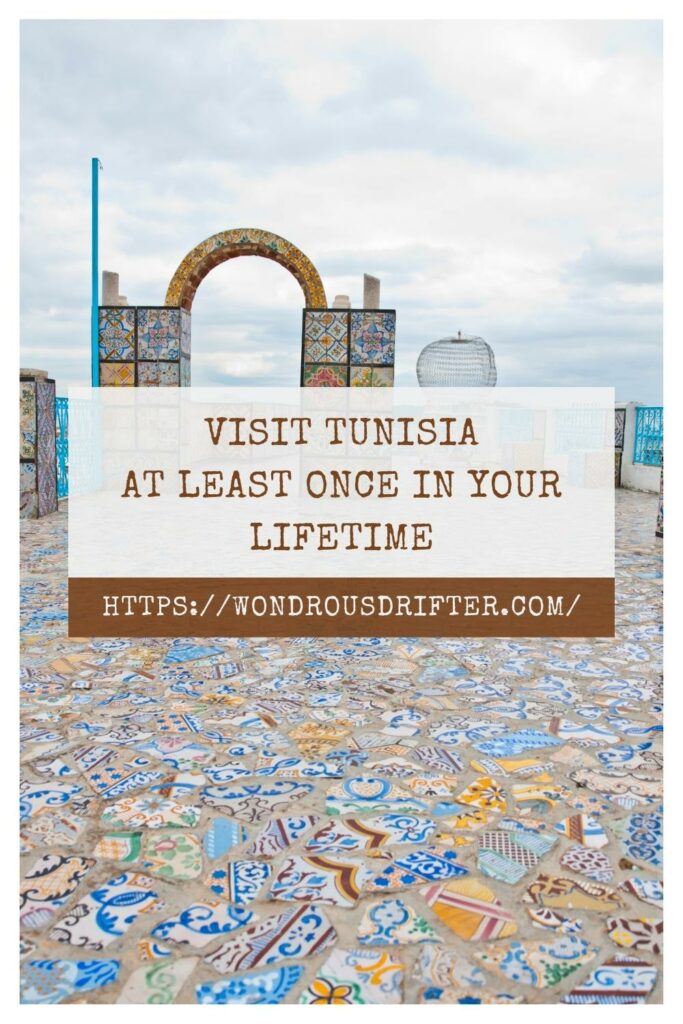 Is Tunisia safe to visit?
Although much of Tunisia can now be considered a safe destination for tourists, including the country's capital Tunis and a significant portion of the country's north. Much of the country's south and the western border is still considered unsafe for tourist travel due to terrorist activity or military operations.
What is the best way to get around in Tunisia?
The best way to get around in Tunisia are:
By Bus or Coach- Despite being abundant across the capital, yellow buses are more popular with residents than visitors.

By Tram- The "metro leger" is the name given to the city's tram system. Six main routes are straightforward to follow as long as you know how many stops you need to make before getting on.

By Bicycle- In Tunisia, renting a bike is a breeze. There are numerous hotels, guesthouses, and private bike rental enterprises in popular tourist destinations like Sousse, Djerba, and Tozeur.
What neighbourhoods or areas should I stay in when visiting Tunisia?
The best areas you should stay in when visiting Tunisia are:
La Medina area

Mutuelleville

Berges du Lac

The Northern suburbs
What are the best neighbourhoods or areas for food?
The best areas for food and drinks when visiting Tunisia are:
Medina

La Bô M

Fondouk El Attarine
What are the best neighbourhoods or areas for shopping?
The best areas for shopping when visiting Tunisia are:
The Medina and its endless narrow souqs
What should I do on my first trip to Tunisia?
If visiting Tunisia for the first time, check out the Medina in Tunis. As far back as 1979, it's been listed as a UNESCO World Heritage Site. Medina is estimated to be home to some 700 historic buildings and sites dating back to the Almohad and the Hafsid periods. You may visit the ancient city of Carthage in Tunis. The Bardo Museum, Tunis, features one of the world's greatest collections of Roman mosaics. Visit the El Djem Amphitheatre, an oval amphitheatre in the modern city of El Djem.
Is Tunisia a good place for solo travel?
When traveling solo, Tunisia is not nearly as dangerous as most people believe it to be; it poses no threat whatsoever. Many travelers who visited Tunisia remarked that their time there was among the most memorable of their careers in the tourism industry.
Is Tunisia a good place to visit for a family with kids?
When visiting Tunisia as a family with kids, It is highly recommended that families take a trip to Tunisia. Tunisia is the ideal destination for creating experiences that your children will cherish for the rest of their lives. The country is home to expansive Roman monuments, desert oases resembling jungles, filming locations for Star Wars, and warm beaches with sand.
Is Tunisia a good place for couples?
It is becoming increasingly common for engaged and newlywed couples from across Europe to travel to Tunisia to bask in the warmth of the Mediterranean sun as they prepare to start their lives together. Indeed, the tourism industry has had a 32.5 percent growth over the past few years. Although Tunisia is a pleasant place for couples to visit, it is illegal to kiss your girlfriend. It can result in a sentence of four and a half months in jail.
What are the best annual events in Tunisia?
The best annual events in Tunisia that you cannot miss are
Falconry Festival in June

Tunisian Medina Festival in August

Festival of the Oases of Mountain in Tamerza in April or May

International Festival of Hammamet in July and August