Why go to Malta?
You must visit Malta at least once in your lifetime because culture, adventure, and the beach are all well represented in Malta. To fully appreciate the city's history, you'll have no shortage of attractions to visit. Malta is, after all, a Mediterranean island, despite its rich history. Because of this, the area is perfect for many outdoor activities, from walking and biking to scuba diving.
What is Malta famous for?
Malta is famous for its pleasant temperature and gorgeous surroundings. Malta is a popular tourist destination and filming site. For millennia, Malta has been home to several civilizations. There are pre-Egyptian archaeological sites in the nation.
Fun Facts about Malta
The University of Malta is one of the Commonwealth's oldest institutions of higher learning.

10 UNESCO world heritage sites are located in Malta.

It is one of the smallest countries in the world.

On Malta, the George Cross was bestowed.

Tourists outnumber residents by a wide margin.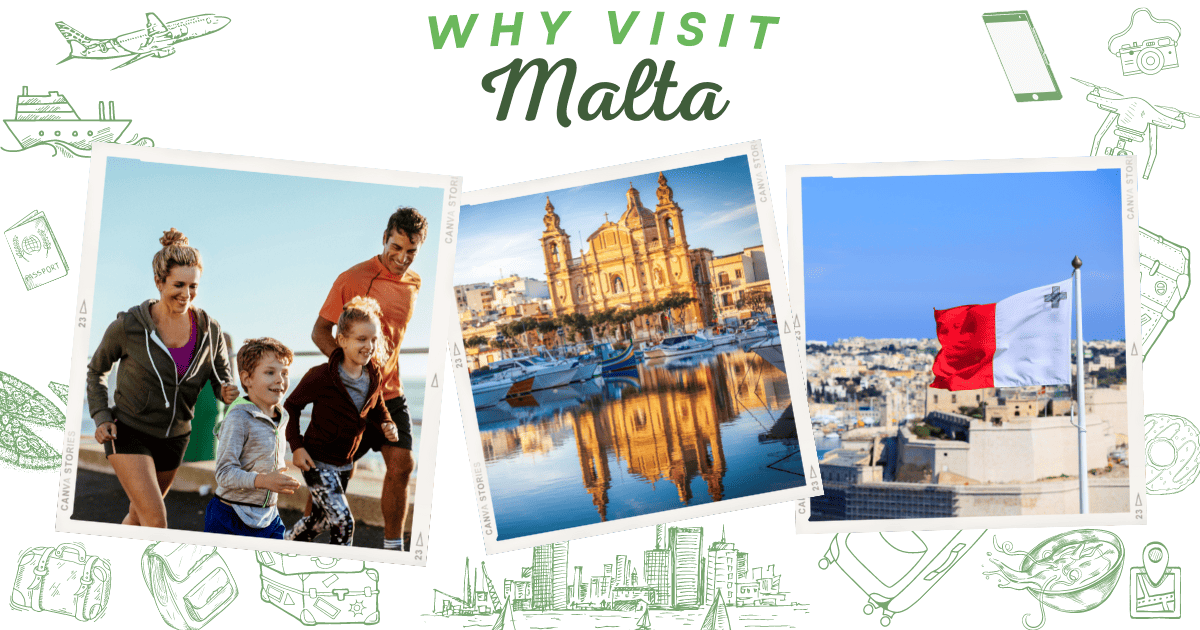 How big is Malta?
Malta is about 316 square km or 122 square miles in size.
When is the best time to visit Malta?
The best time to visit Malta is the months of March-May & September–October.
The shoulder season (March-May & September–October) is great for athletic excursions and sports activities. Visitor numbers are lower outside the summer peak season, and it's warm enough to swim after trekking, running, or mountain biking. People around the island celebrate Easter with a lot of passion and tradition. There are also motor races and aerial thrills.
How many days do you need to see Malta?
Three days in Malta provide more than enough time to see the highlights, including the filming locations for Game of Thrones and Gladiator, the Gantija Temples in Gozo, St. John's Cathedral, and Valletta, the country's capital.
What is the cheapest time to go to Malta?
The low season (flights) to visit Malta is June and September.
In June and September, when the kids are back in school and the weather is still warm and bright, you may get an excellent deal on both price and location.
Is Malta an expensive city to visit?
Compared to Nordic destinations, Malta is a comparatively inexpensive vacation spot. You may save much money if you come to Malta during the off-season.
How to save money when visiting Malta?
The best ways to save money when visiting Malta are:
The Barrakka Gardens are free to visit. Both the top and lower gardens are free to visit.

If you search well, you can find Maltese kazins that give free meals. You only need to order a drink to get a complimentary meal.

Malta's diving is amazing. Renting and buying snorkeling gear is cheap.

The Malta Pass is a must-have for travelers on a budget. It gives free access to over 35 attractions, museums, and areas of interest throughout Malta, plus a free sightseeing bus trip.
What food (and drinks) is Malta known for?
Things you need to eat in Malta before you die:
Pastizzi

Torta tal-Lampuki

Lord Chambray

Cisk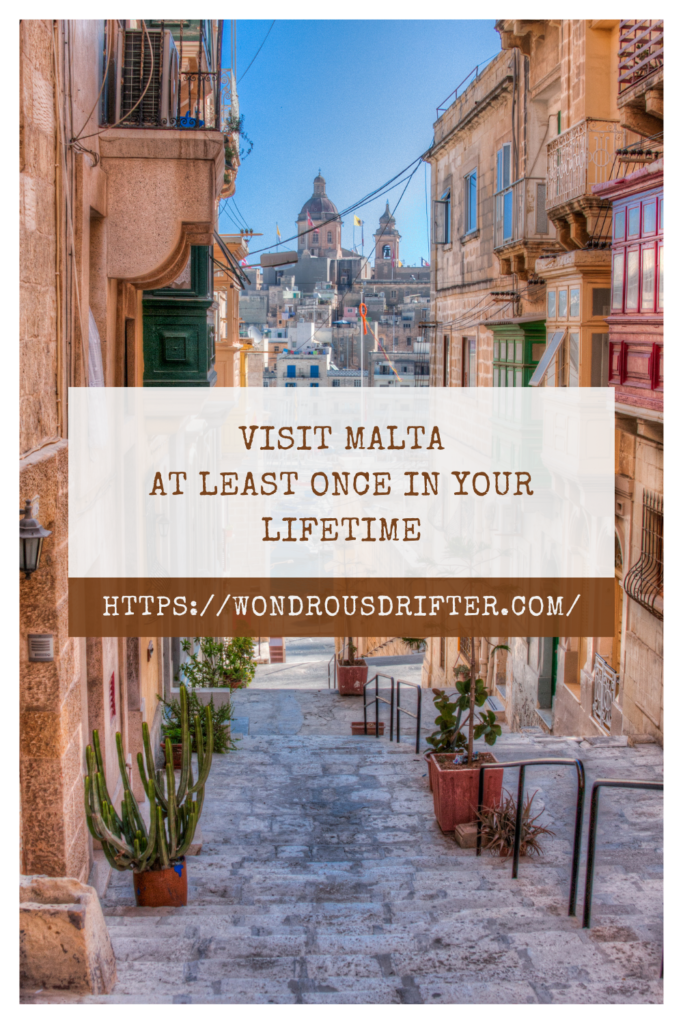 Is Malta safe to visit?
There have been no documented terrorist actions on the island of Malta in the recent past, making it a safe area to visit. Use common sense and keep your valuables close at hand to avoid being a victim of petty theft, which is the most prevalent kind of crime.
What is the best way to get around in Malta?
The best way to get around in Malta are:
Public bus service

Renting a car

Motorbikes
What neighbourhoods or areas should I stay in when I visit Malta?
The best areas you should stay in when visiting Malta are:
Casa Rocca Piccola B&B

Lulu Boutique Hotel

Valletta

or

Birgu

Rabat and Mdina
What are the best neighbourhoods or areas for food?
The best areas for food and drinks when visiting Malta are:
Ta' Philip

Gozo Picnic

Malata

Palazzo Preca
What are the best neighbourhoods or areas for shopping?
The best areas for shopping when visiting Malta are:
Birkirkara Market

Embassy Shopping Centre

Bay Street Shopping Complex

The Point Shopping Mall
What should I do on my first trip to Malta?
If you are visiting Malta for the first time, take a day trip to Valletta. Admire the stunning views from the harbor, palaces, museums, and cathedrals that dot the city. Valletta is a place everyone who likes art, architecture, and walking through narrow streets made of cobblestones should visit.
Is Malta a good place for solo travel?
When traveling solo, you should go to Gozo, an island off the coast of Malta. Malta's rural areas are a far cry from the bustling cities. It provides a diverse cultural setting and experiential opportunity. If you haven't been to Gozo Island, you're missing out. The Gozo salt pans are the island's main draw. Malta has several fantastic spots if you're looking for somewhere to get away from it all.
Is Malta a good place to visit for a family with kids?
When visiting Malta as a family with kids, you'll enjoy it because the Maltese Islands are a terrific vacation spot for families. Whether you're looking for an action-packed vacation with your family, a peaceful getaway, or anything in between, the islands of Malta, Gozo, and Comino provide something for everyone.
Is Malta a good place for couples?
When visiting Malta as a couple, you go swimming at the Blue Lagoon. The Blue Lagoon is well known as one of Malta's most attractive spots. Couples may enjoy a day of swimming and snorkeling in the shallow blue seas between the western end of Gozo and the deserted Cominotto island.
What are the best annual events in Malta?
The best annual events in Malta that you cannot miss are
Carnival in February

Malta Jazz Festival in the month of XXX and July

Malta International Fireworks Festival in April

Malta International Airshow in September

Hamrun Chocolate Festival in October